This is a sneak peek into our July Cheap Eats issue, a guide to ethnic dining around the region—from Afghan kebabs to Uyghur noodles and Vietnamese sandwiches, all for less than $25 a person. Want the rest of the list before it goes online? Get a FREE Cheap Eats issue + our 100 Very Best Restaurants brochure by subscribing for just $10. The deal (this is a crazy-good deal) ends soon.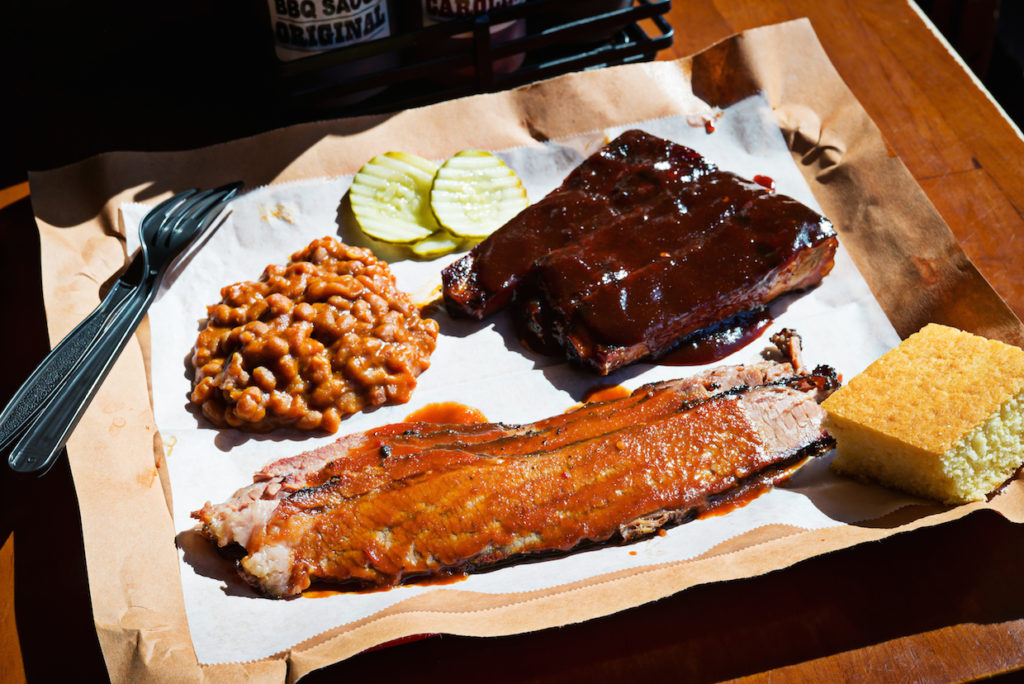 Frederick, Ijamsville
Our favorite ribs in the area can be found at these cheery barbecue houses. The St. Louis–cut racks are available two ways—dry (rubbed in brown sugar and spices) or wet (mopped in thick sauce). We can never decide, so spring for a half rack of each. Brisket is best shown off in a Baltimore-style sandwich with horseradish sauce, or doused in crimson sauce for the destination-worthy Arkansas beef.
Federalist Pig
Adams Morgan
Rob Sonderman, an alum of Bistro Bis, made his name running the show at DCity Smokehouse. In 2016, he left to open this spot. If you were a DCity fan, you'll recognize some of his all-star sandwiches—such as a pile-up of brisket and fried onions on Texas toast. Sides (chipotle green beans, mac and cheese with smoked cheddar) are another clue that a pedigreed chef is in the kitchen.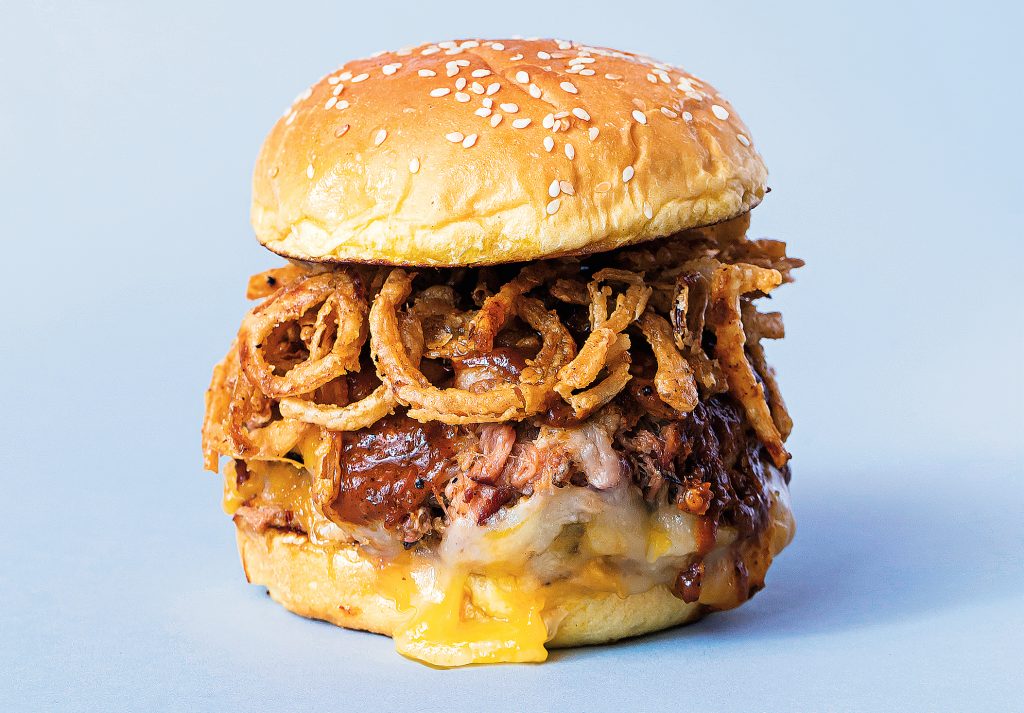 Sloppy Mama's
Union Market, U Street corridor
Joe Neuman started as a history teacher, then ditched textbooks in favor of a food truck. These days, you'll find his 'cue at a stall in Union Market and at Solly's Tavern. Pulled pork is the best reason to visit—it's as good heaped on a brioche bun as it is alone with a splash of flame-red vinegar. His pickle-topped fried-chicken sandwich is a close second.
Hill Country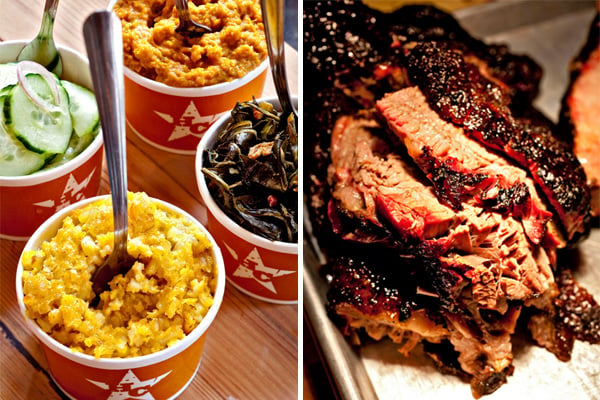 Penn Quarter
You might think of this Texas-style hall as big-box barbecue, complete with a zillion staffers (who sometimes seem on autopilot) and a sprawling setup. What it lacks in personality, it makes up for with its stellar moist brisket and superb sausages, imported from Texas's legendary Kreuz Market. Sides are feast-worthy—especially fluffy corn pudding and baked beans dotted with burnt ends.
Texas Jack's Barbecue
Arlington
We'd be happy dining at this cavernous place even if we didn't eat meat. The sides—whether corn done up elote-style with cilantro and cotija, an eggy potato salad, or crispy Brussels sprouts—are that tasty. Still, A-plus accoutrements aren't enough to land on this list. Killer brisket, addictive wings, and a tasty pulled-pork sandwich with Sriracha pickles are.
Cheat Sheet
Drinks
Because sauces and sides such as baked beans can be plenty sugary, we tend to stay away from the ubiquitous sweet tea and instead grab a lager or IPA.
Condiments
Depending on the place, you'll see molasses-tinted Kansas City sauce, tangy South Carolina mustard sauce, peppery Vinegar, and a few smoky, spicy creations of the restaurant's own.
Pro Tip
Many vegetarians have long loved 'cue joints for the sides—mac and cheese, slaw, and potato salad (not collards or baked beans, though, which typically contain pork).
Desserts
Still hungry? Most places serve Southern-style sweets such as banana pudding or a pie or two.