Even if you skipped out on Coachella, haven't been keeping up with the glossies, and managed to avoid all of Nordstrom's Anniversary Sale this year, its hard to miss that uncut mineral stones are having a moment. This summer raw stones have been out in full force, ranging from delicate opal- adorned ear crawlers, to statement necklaces strung heavy with ombre-esque geodes.
Sure, wearing rose quartz may now feel like a walking cliché given all the hubbub about millennial pink this year (not to mention this highly entertaining rose-quartz-centric story of intrigue that took LA by storm in 2016), but from Alexander McQueen's rugged volcanic necklaces to a pair of mystical crystal earrings at Saint Laurent, the trend has gone far beyond simple studs. If the runway shows for fall winter 2017 were any indicator, organically-shaped, raw, and natural stone is here to stay.
For those looking to try the trend, the easiest way in is the statement cuff, a simple and comfortable way to sport stone and add polish to any ensemble. Here are 18 of our favorite picks.
A turquoise cuff with a sleek, ergonomic form.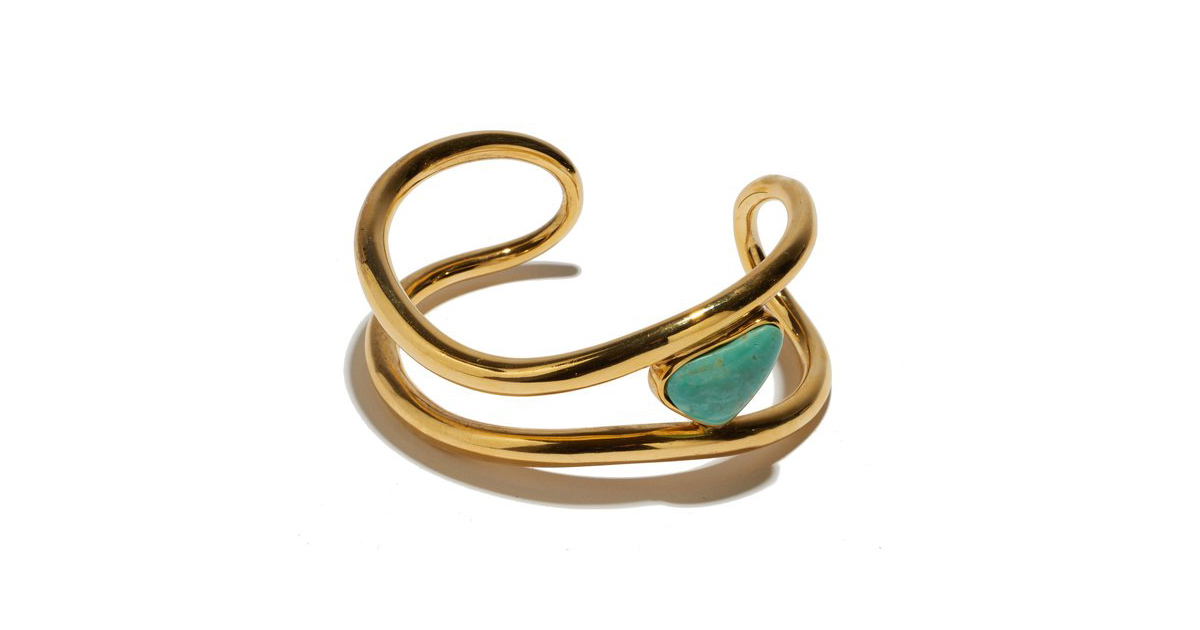 Lizzie Fortunato gold double wave cuff, $230 at lizziefortunato.com.
Crushed druzy makes a simple statement.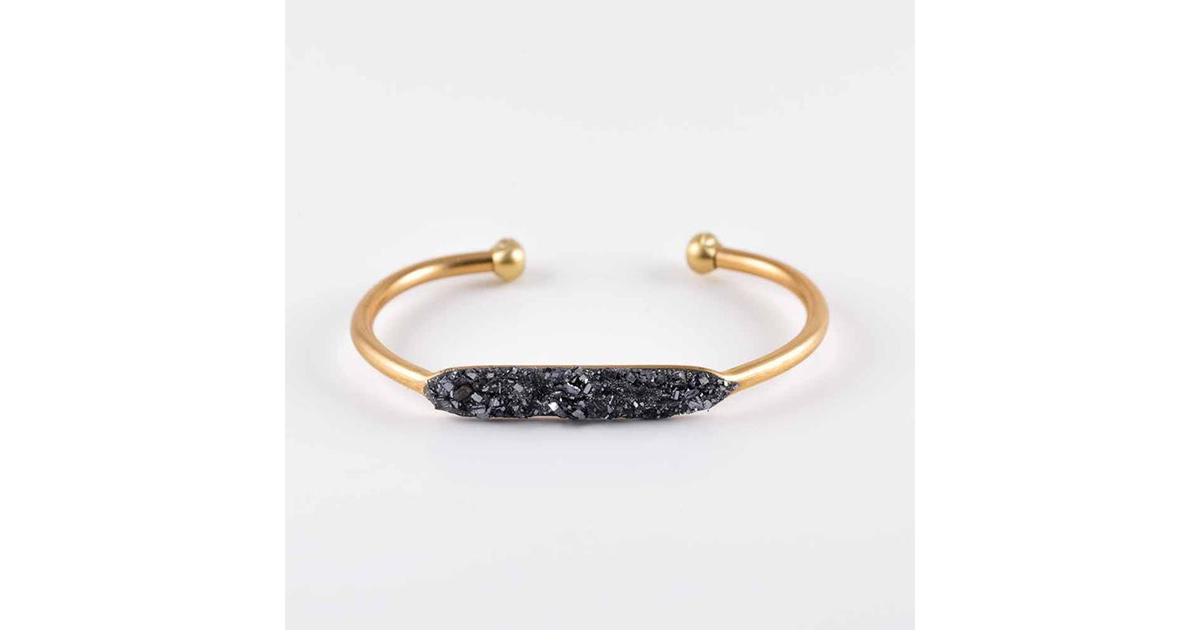 Dea Dia galena cuff, $52 at localeclectic.com.
Dark stone gets the heavy metal treatment.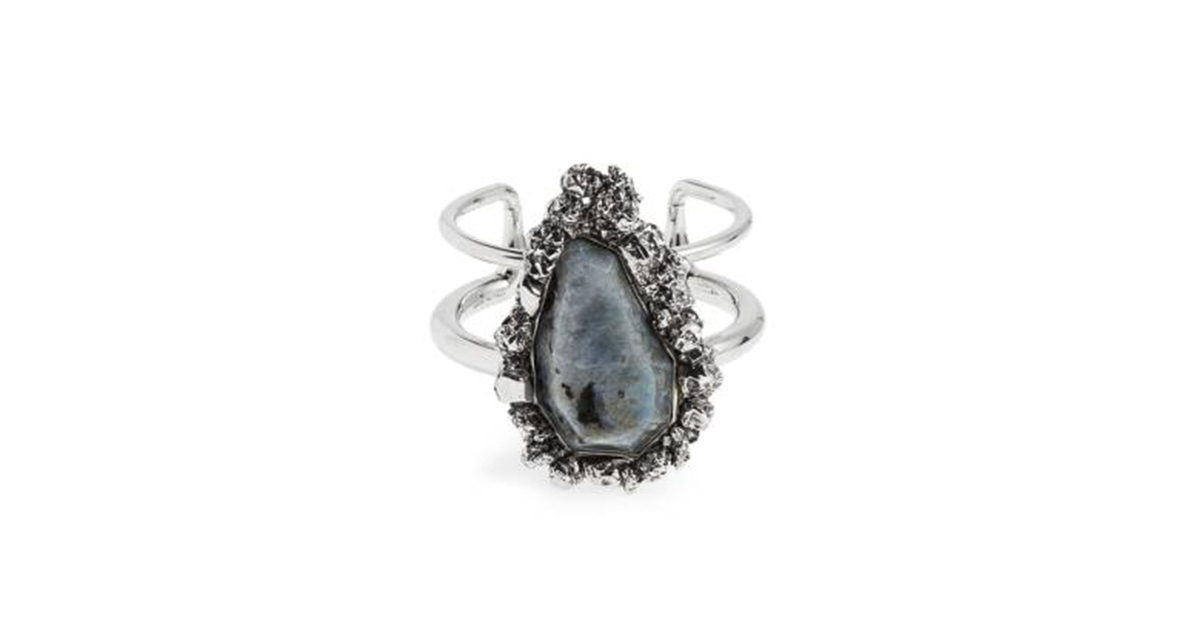 Alexander McQueen labradorite cuff, $645 at nordstrom.com.
A sparkly statement in the form of one giant central stone.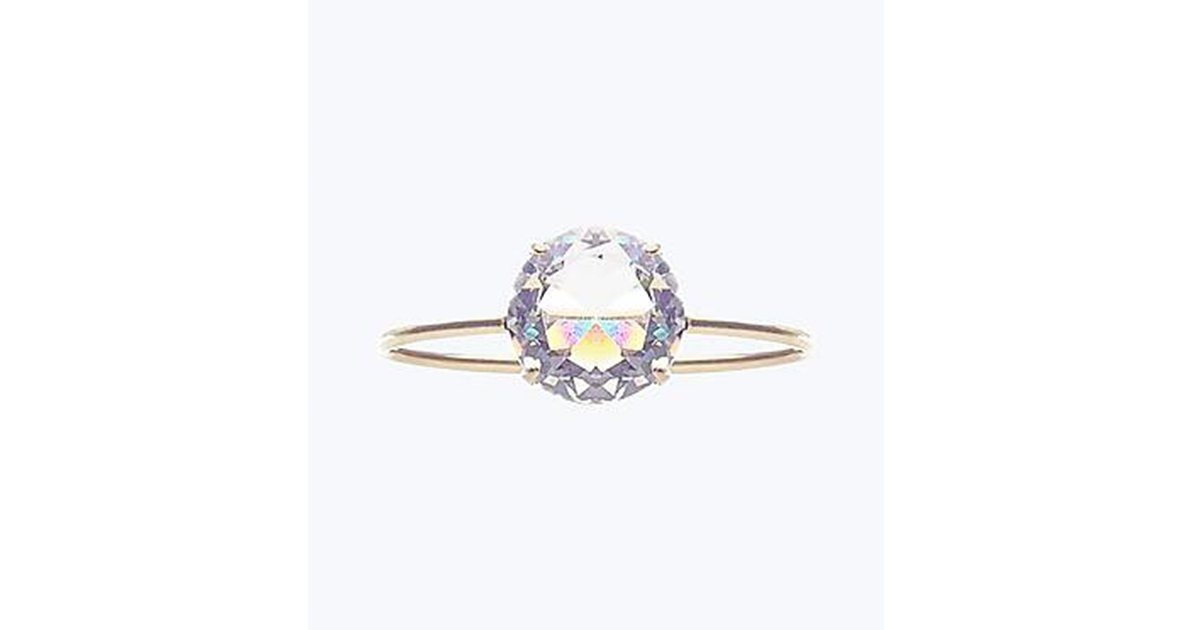 Marc Jacobs large stone cuff, $125 at marcjacobs.com.
Go fully-embedded with an all-crystal and semi-precious stone cuff.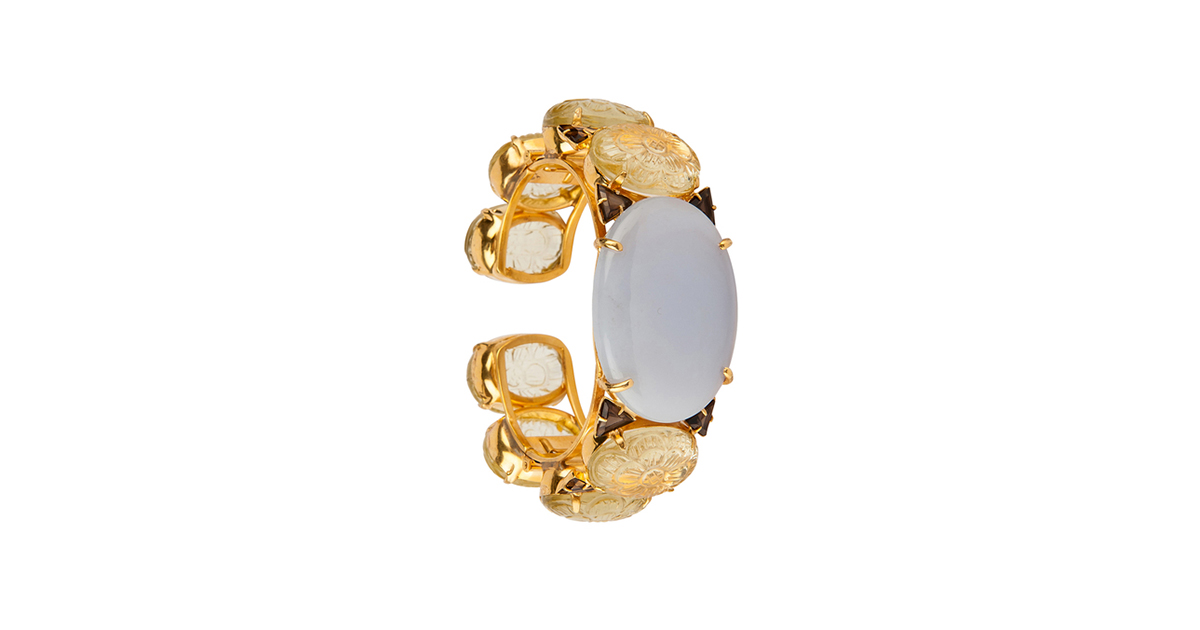 Bounkit chalcedony, carved lemon quartz, and smoky quartz hinged cuff, $770 at bounkit.com.
Double up with dainty bands.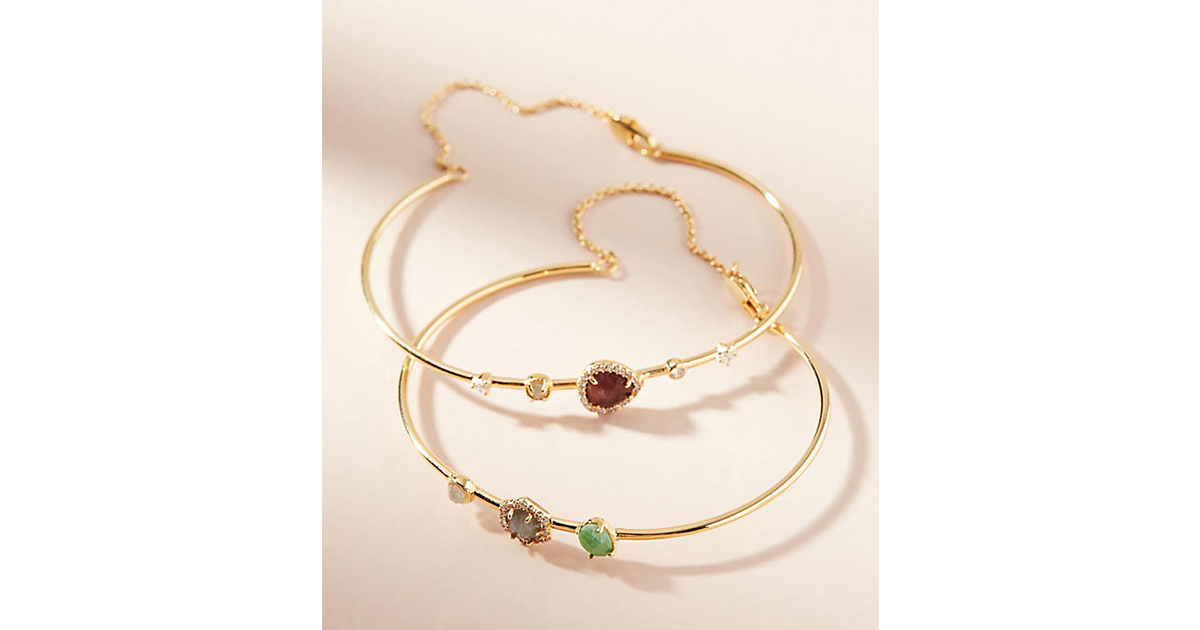 Anthropologie stone cuff bracelet set, $30 at anthropologie.com.
A sleek gold bangle with modern insets.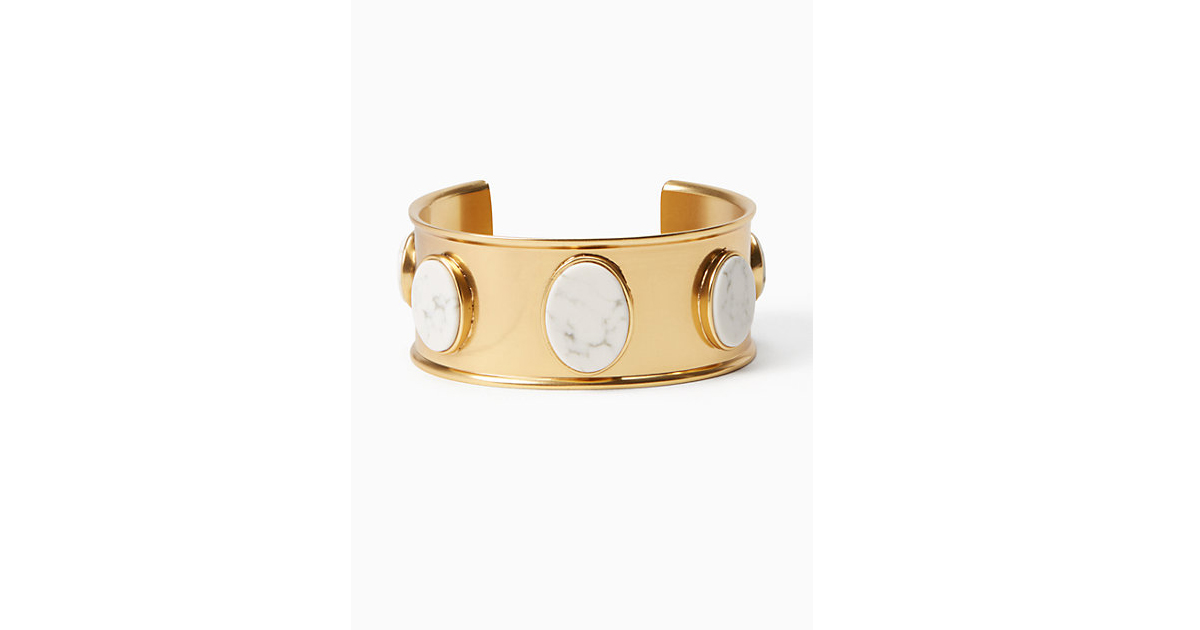 Kate Spade bright and bold cuff, $98 at katespade.com.
A corkscrew-shaped cuff capped in subtle mother-of-pearl.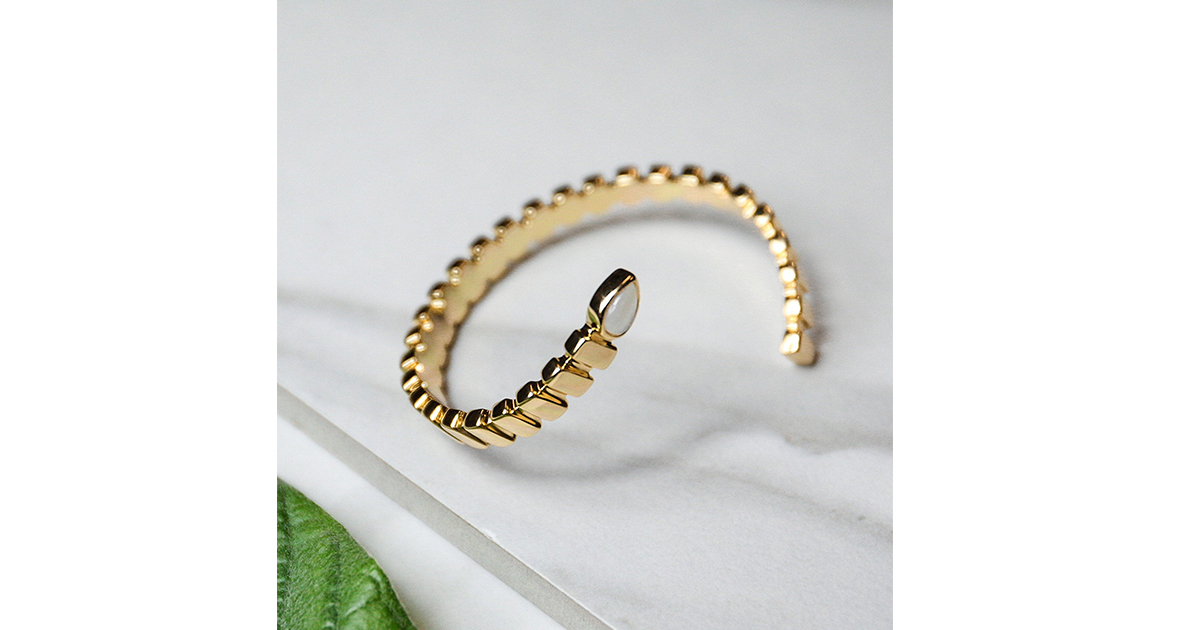 Jules Smith 'Joey' cuff, $80 at julessmithdesigns.com.
Refined sparkle with a touch of preppy pink.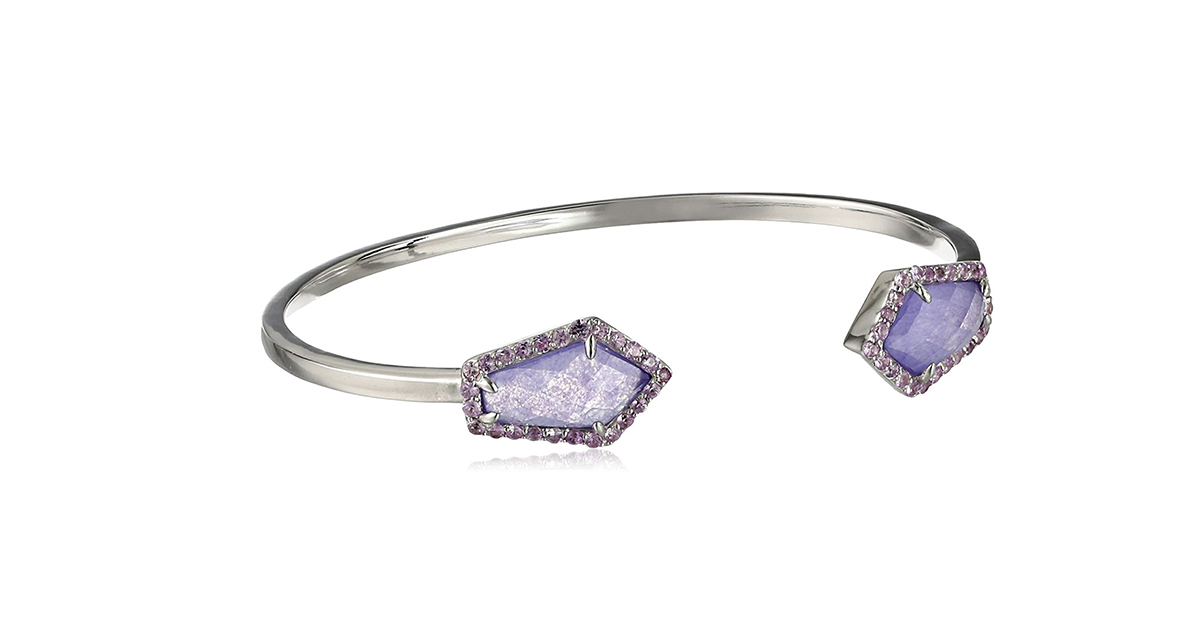 Kenneth Jay Lane Fine Jewelry sterling silver, quartz, and pink sapphire bangle cuff bracelet, $550 at amazon.com.
Three sculptural geodes strung on plated brass make for a show-stopping adornment.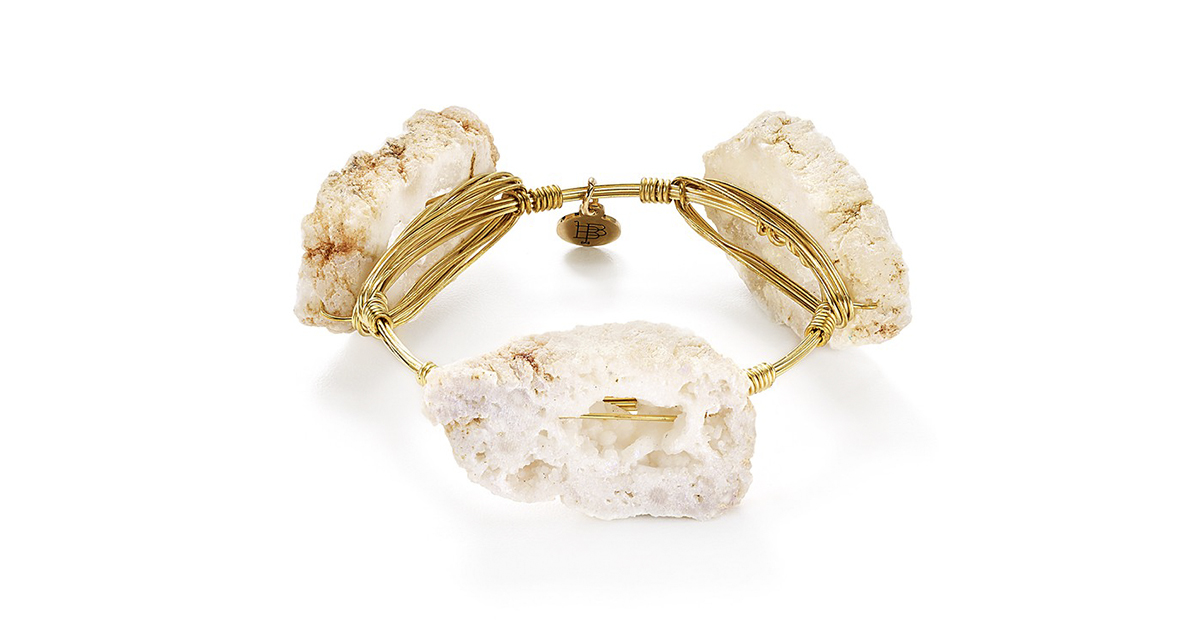 Bourbon & Boweties geode bangle, $48 at bloomingdales.com.
Tigers eye meets crescent.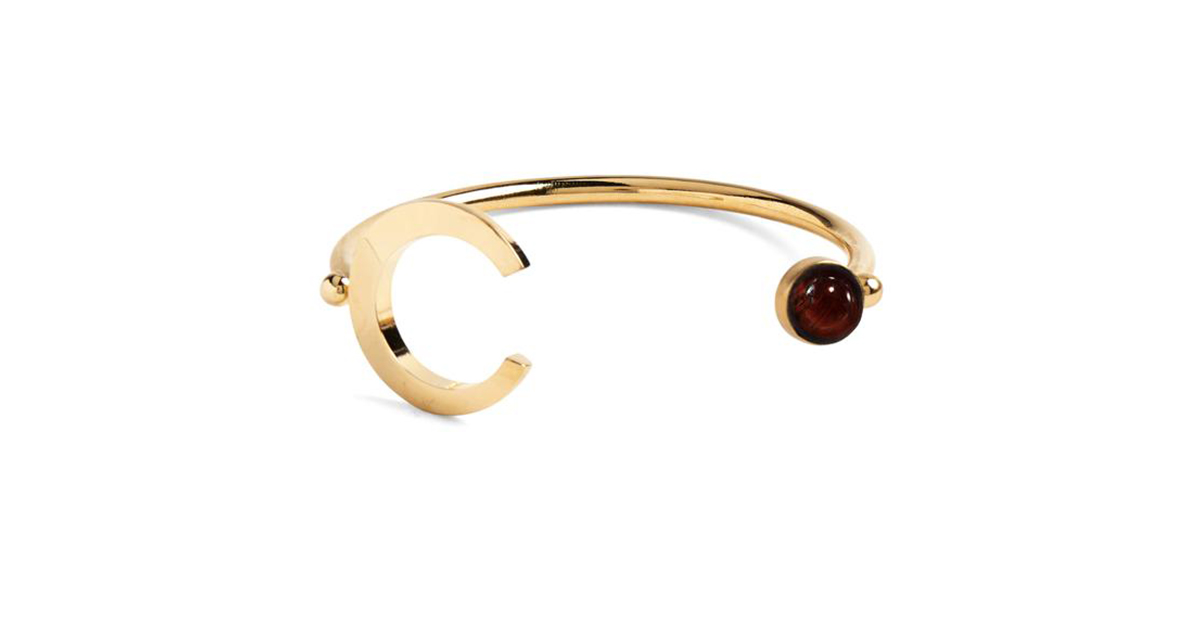 Lady Grey halo bangle with red tiger eye, $140 at ladygreyjewelry.com.
Chunky quartz prisms bound with a double chain.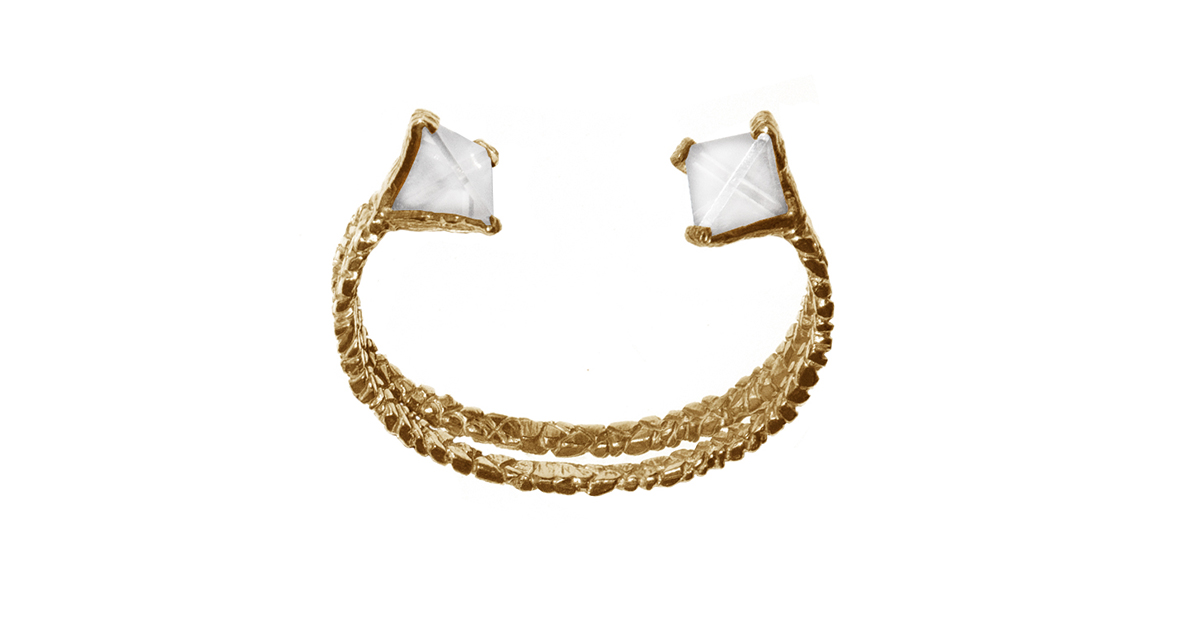 Unearthen "prism" cuff, $380 at unearthen.com.
Just a touch of pink, made modern with a chain closure.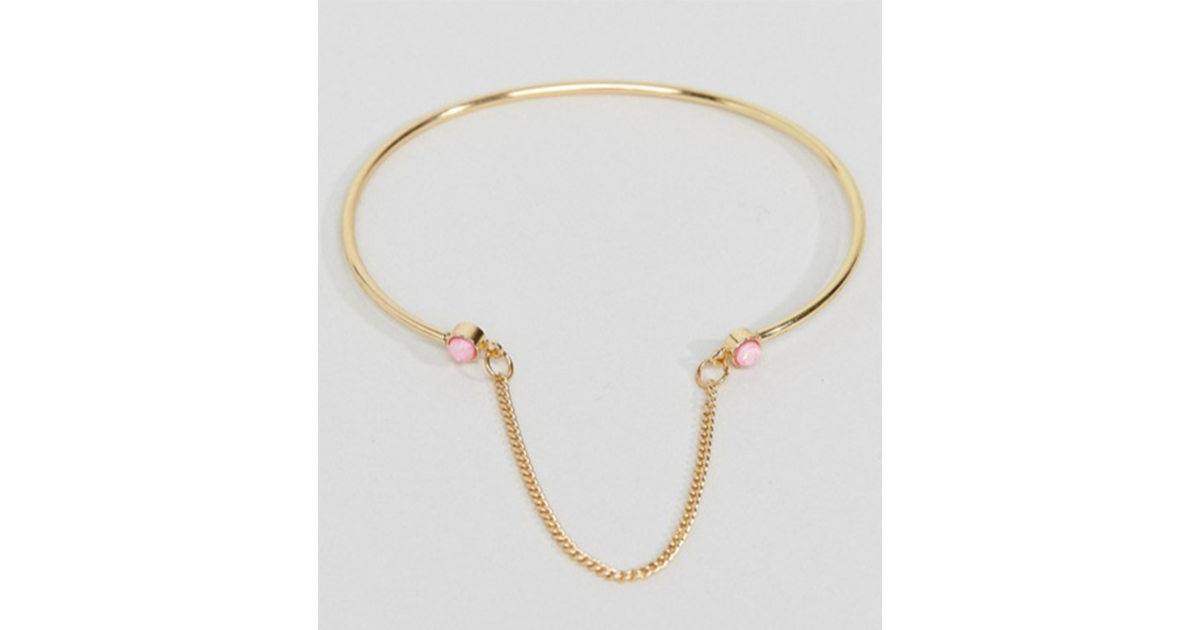 Asos faux opal stone linked chain cuff bracelet, $8.00 at asos.com.
Moody stones in a geometric setting.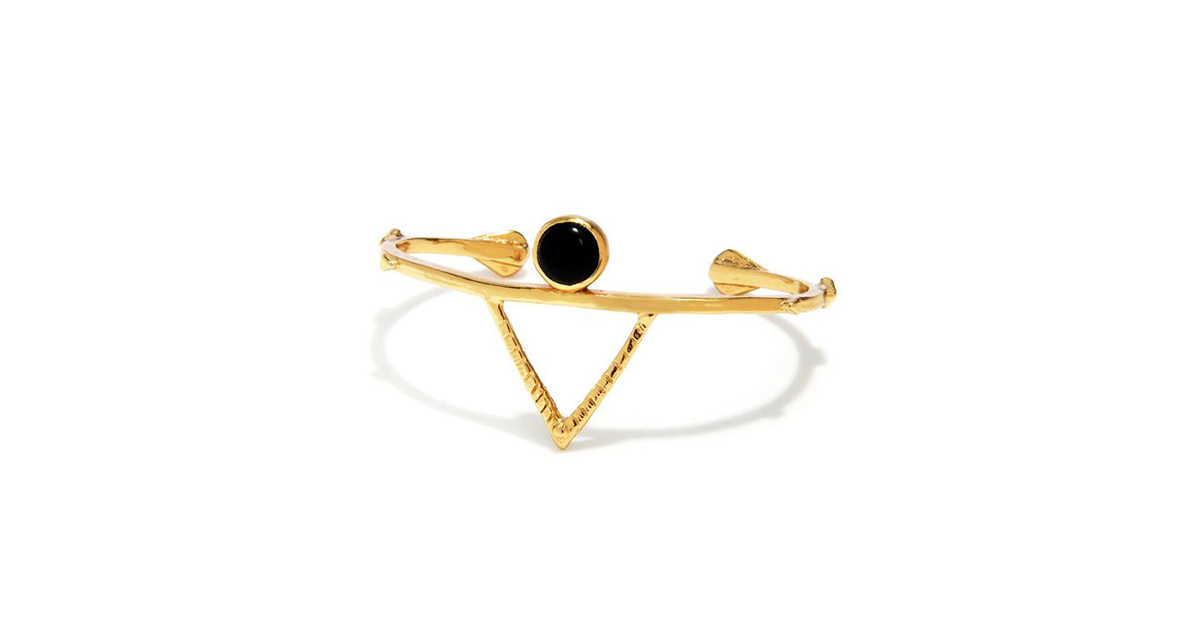 Big Bang NYC temple amulet cuff in onyx, $180 at bigbangnyc.com.
Mahogany plus malachite.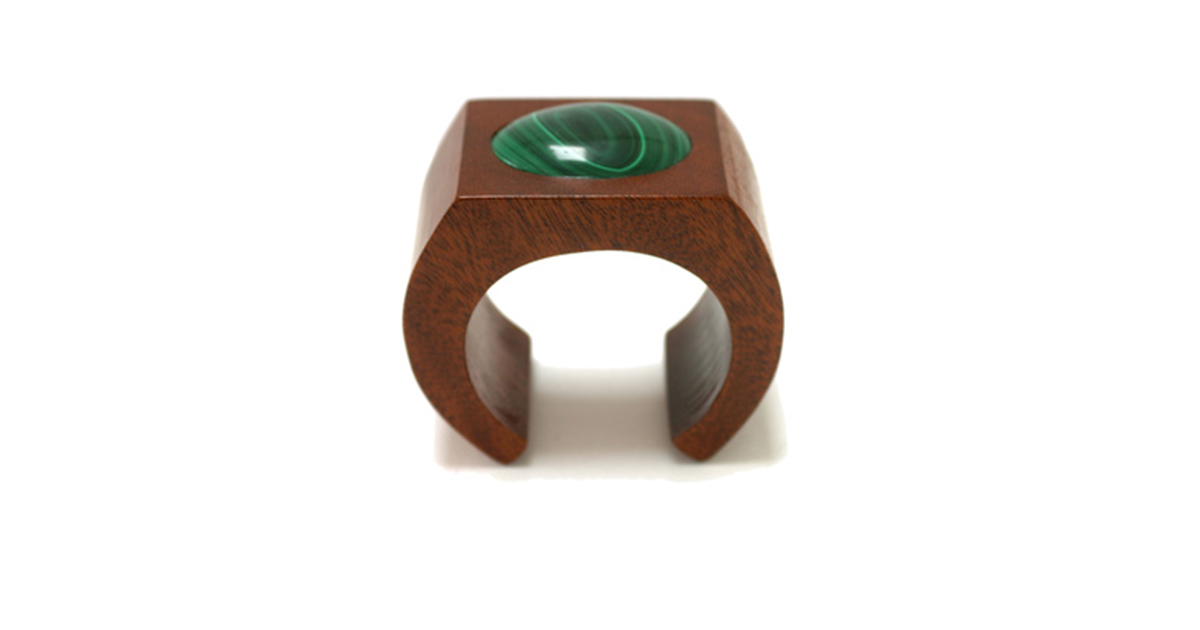 Sophie Monet malachite moon cuff, $250 at sophiemonetjewelry.com.
A healthy slab of raw stone with industrial fittings.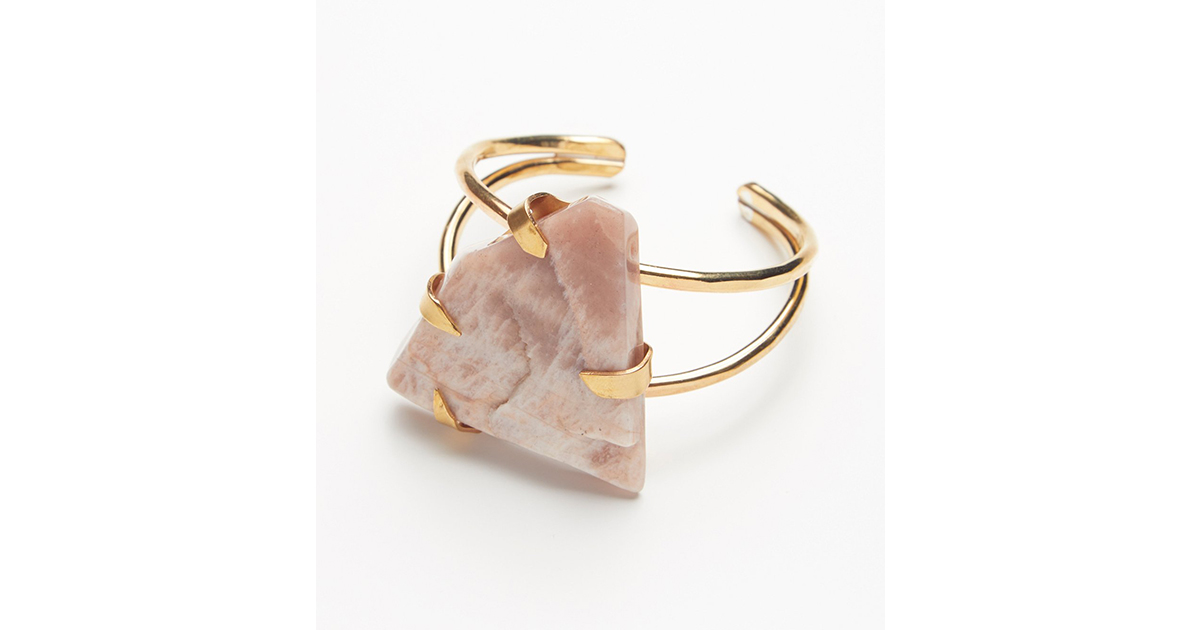 M.Liz Designs mega stone cuff in brown moonstone, $80 at freepeople.com.
A sky-colored stone with retro-inspired tassels.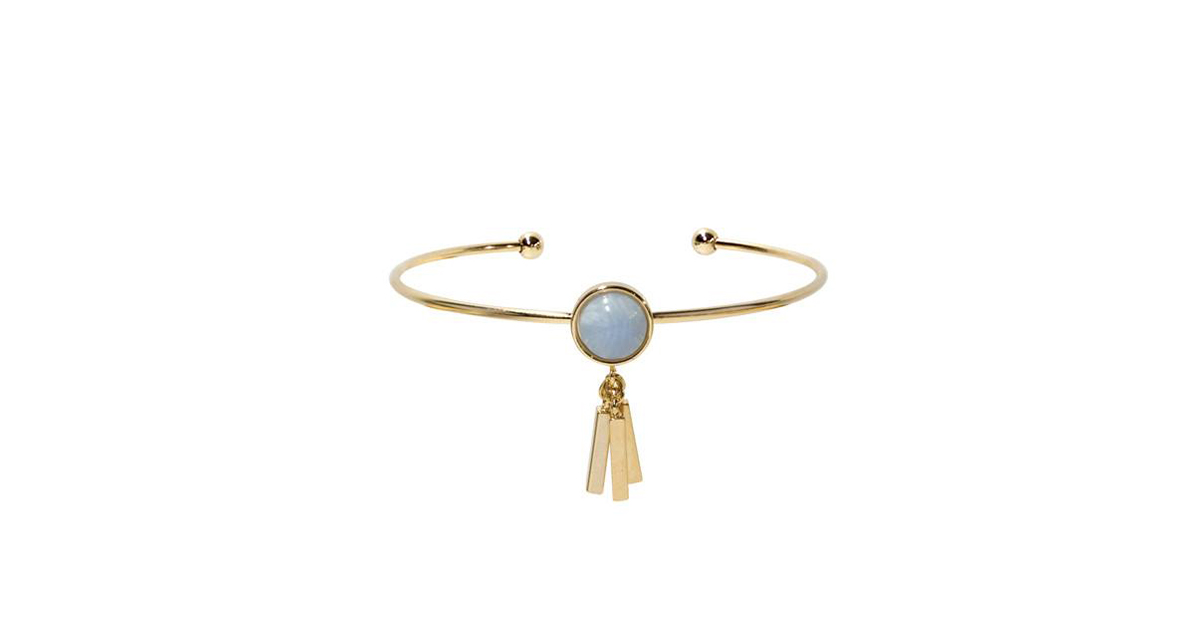 Wanderlust + Co 'Ava' gold and sky cuff, $32 at wanderlustandco.com.
Stacked up stones for a Tetris-reminiscent vibe.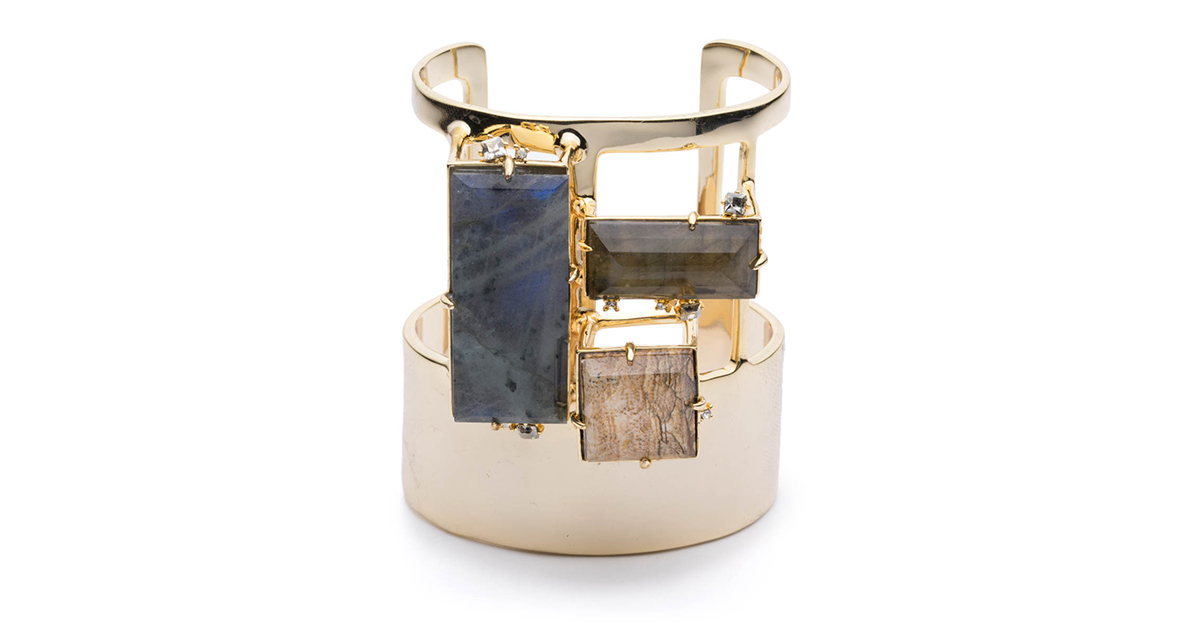 Alexis Bittar geometric stone cuff, $223 at alexisbittar.com.