IlluminAsia: A Festival of Asian Art, Food, and Cultures
Freer and Sackler Galleries, October 14–15
Closed for renovation since January 2016 and this July, respectively, the museums reopen with a weekend festival. Out­side will be a "night market" with food, music, and performances by Asian-American community groups, plus daytime activities for kids. Inside, you can roam the galleries, including a study of Buddhist art and a history of Chinese bells. Free.
GoldLink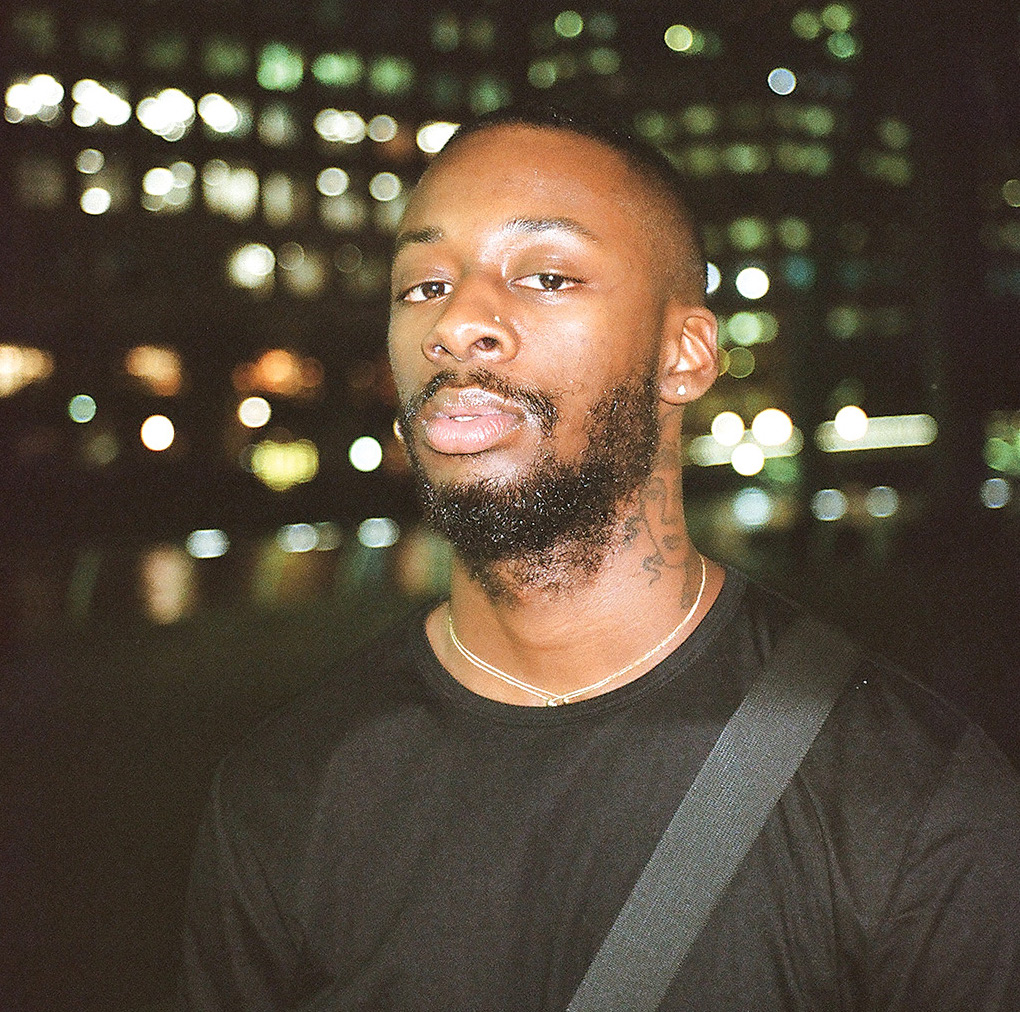 Fillmore Silver Spring, October 20
The music mag Fader called this rapper's major-label debut, At What Cost, "a vivid love letter to DC." Released last March, it blends rhythms from the city's musical traditions with rhymes about its changing landscape, along-side verses from fellow Washington natives including Wale and Shy Glizzy. It's a breakout by an up-and-comer sure to give a rapturous performance. $25.
Mean Girls
National Theatre, October 31–December 3
It's been 13 years since Tina Fey's Mean Girls hit movie theaters, and the comedy about high-school drama is still a cultural touchstone. Fey wrote the book for this musical version—making its world premiere here before heading to Broadway—with songs by her husband (and musical collaborator on 30 Rock and Unbreakable Kimmy Schmidt), Jeff Richmond. $48 to $178.
John Mulaney
DAR Constitution Hall, November 3–5
The Georgetown University alum returns to DC for a three-night showcase of standup, a mélange of jokes and stories that are somehow both relatable and ludi­crous. Last seen as elderly, pernicious George St. Geegland in Broadway's version of the comedy act Oh, Hello (with fellow Georgetown grad Nick Kroll), Mulaney promises new material in this run of shows. $25 to $35.
The Blue Hour
Sixth & I, November 4
Five female composers—including Caroline Shaw, the youngest-ever Pulitzer Prize winner for music—wrote this world-premiere piece, to be performed by the "self-conducted" string orchestra A Far Cry, from Boston. Featuring vocals by Brazilian jazz singer Luciana Souza, it's set to the text of a poem by local poet and Georgetown professor Carolyn Forché. $35.
"Remembering Vietnam"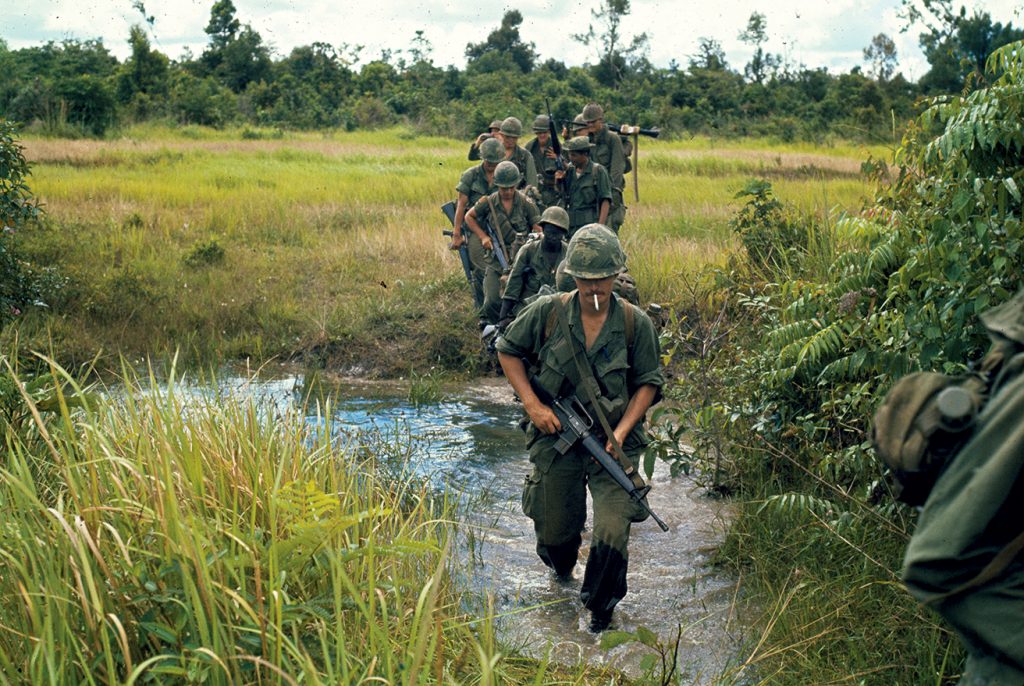 National Archives, November 10–January 6, 2019
The searing legacy of the Vietnam War is explored as only the National Archives can. Photographs, maps, leaflets, government records, and more will be curated from the Archives' repository in an effort to understand how the US entered the conflict and what remained in the aftermath. Free.
An American in Paris
Kennedy Center, December 12–January 7
A Tony Award winner for Christopher Wheeldon's choreography, this show is finally making its way to Washington after its 2015 Broadway debut. Based on the 1951 film musical, the tale of an American soldier who sticks around in France after World War II features dance numbers set to music by George and Ira Gershwin. $59 to $149.
Sovereignty
Arena Stage, January 12–February 18
This premiere about a Cherokee lawyer fighting for her tribe's independence in the face of centuries of injustice is by Mary Kathryn Nagle, a citizen of the Cherokee Nation and a DC attorney specializing in Native American law and constitutional rights. It's part of Arena's Power Plays initiative, which aims to develop 25 new plays centered around power and politics. $40 to $90.
4,380 Nights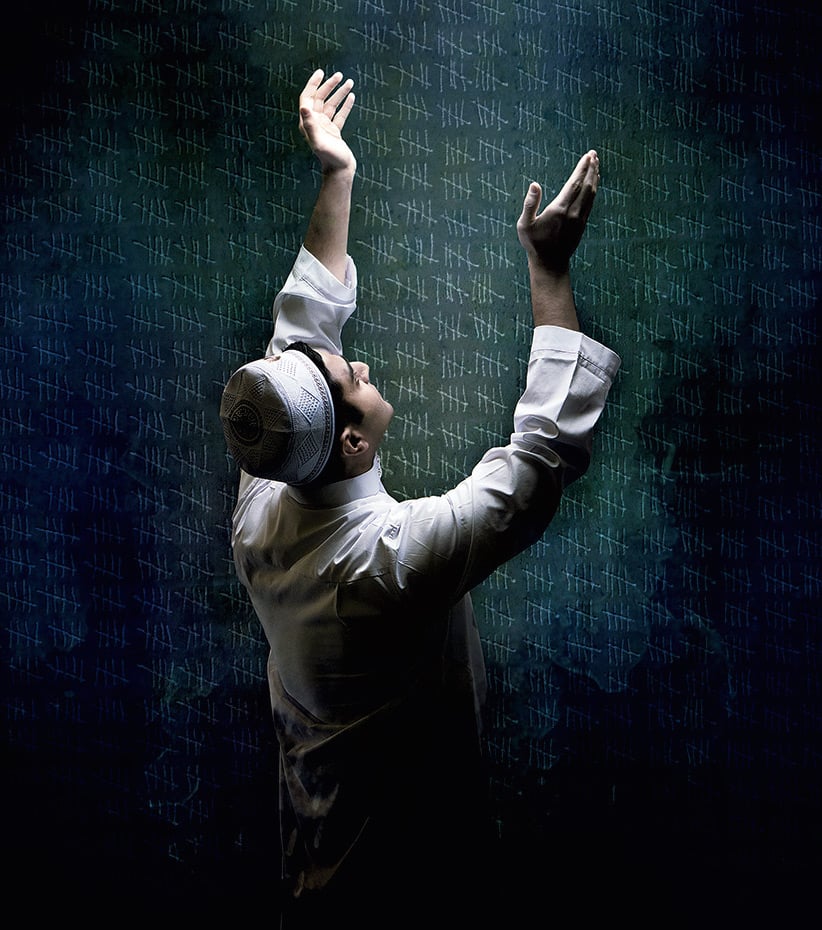 Signature Theatre, January 16–February 18
The first play in a program to stage new productions written and directed by women, this work by local playwright Annalisa Dias explores the 12-year detention of a Guantánamo Bay prisoner as the world morphs outside his cell. $40 to $103.
Familiar
Woolly Mammoth, February 5–March 4
A wedding is the backdrop for explorations into immigration and assimilation in this comedy/drama. As DC argues over travel bans and visa restrictions, things might be put into perspective through this look at a Zimbabwean family of immigrants. The work is by playwright/actor Danai Gurira, whom you'll recognize from The Walking Dead, where she plays Michonne. $31 to $69.
"Brand New: Art and Commodity in the 1980s"
Hirshhorn Museum, February 14–May 13
With exhibits such as the mega-hit "Infinity Mirrors," the Hirshhorn has been on a roll. This time it rewinds to the '80s, when an artist's work (and brand) could suddenly sell for big bucks. Paintings, sculptures, and more by the likes of Richard Prince and Jeff Koons explore the collision between artistic expression and the culture of cash. Free.
"No Spectators: The Art of Burning Man"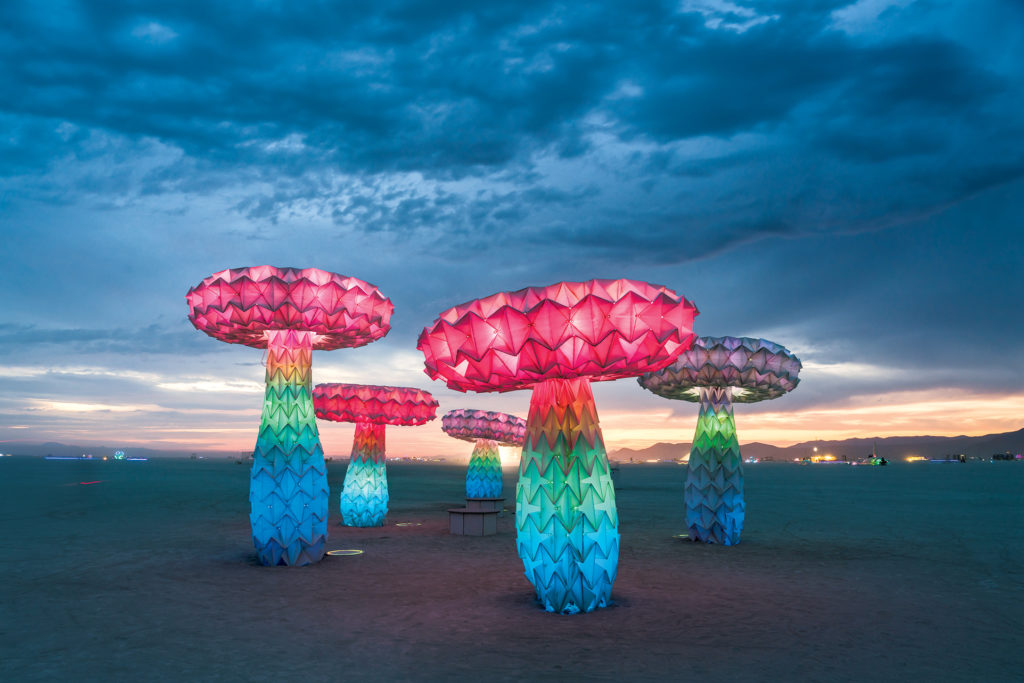 Renwick Gallery, March 30–September 16
Burning Man, a psychedelic gathering of art and currency-free community in the Nevada desert, has become just as much a tradition for wealthy West Coast tech execs as for the hippies who started it. You can experience some of the hallucinatory and warped art­works, costumes, and structures at this exhibit—minus the sand. Free.
This article appears in the September 2017 issue of Washingtonian.