If you're a SoulCycle devotee, you likely already own a wardrobe of the indoor cycling chain's branded gear that they hawk in the lobby of every studio. If you're not a SoulCycle devotee, this weekend is a great time to start. For the first time, SoulCycle is hosting one of its massive warehouse sales in DC with clothing from studios around the country. From what we've seen, it's going to be bananas.
At SoulCycle's first warehouse sale, which took place in New York in 2014, the line went down the block, and there was a two hour wait to get in, Bustle reported. We're not surprised, though, because there're some seriously good deals to be had. Sure, it's absurd that SoulCycle normally charges $58 for a cotton tank top with their branding on it, but they also have collaboration lines with the likes of Nike and Lululemon, high-quality athletic brands that are on their own worth splurging on, with or without SoulCycle branding. While Lululemon tights might normally may run you between $88 to over $100, every pair of capris at the sale will be $54. And those $58 tank tops? They're selling for $28 at the warehouse sale.
Washingtonian got a sneak peak inside the sale, and there's a mind-boggling amount of product available. With everything from those Lululemon tights to men's Nike shorts to SoulCycle-brand sports bras, there's a lot of choices. Here's a full run down of the prices for the sale: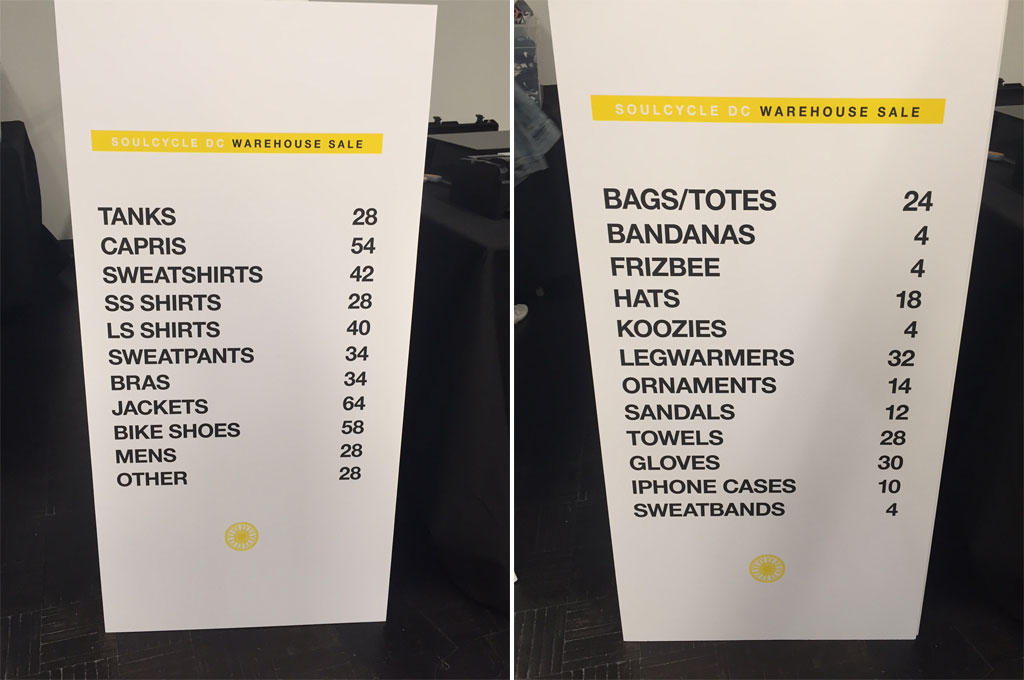 The sale is scheduled for Thursday, September 21, from 9 AM to 7:30 PM; Friday, September 22 from 9 AM to 6 PM; and Saturday and Sunday, September 23 and 24, from 9 AM to 5 PM. It'll be hosted at the SoulCycle Georgetown location (1042 Wisconsin Ave., NW) on the second floor above the studio. The room isn't large, and if New York's warehouse sale is any indicator, it'll be busy—so we recommend arriving early. There aren't any dressing rooms available at the sale, so do some sizing research before you go.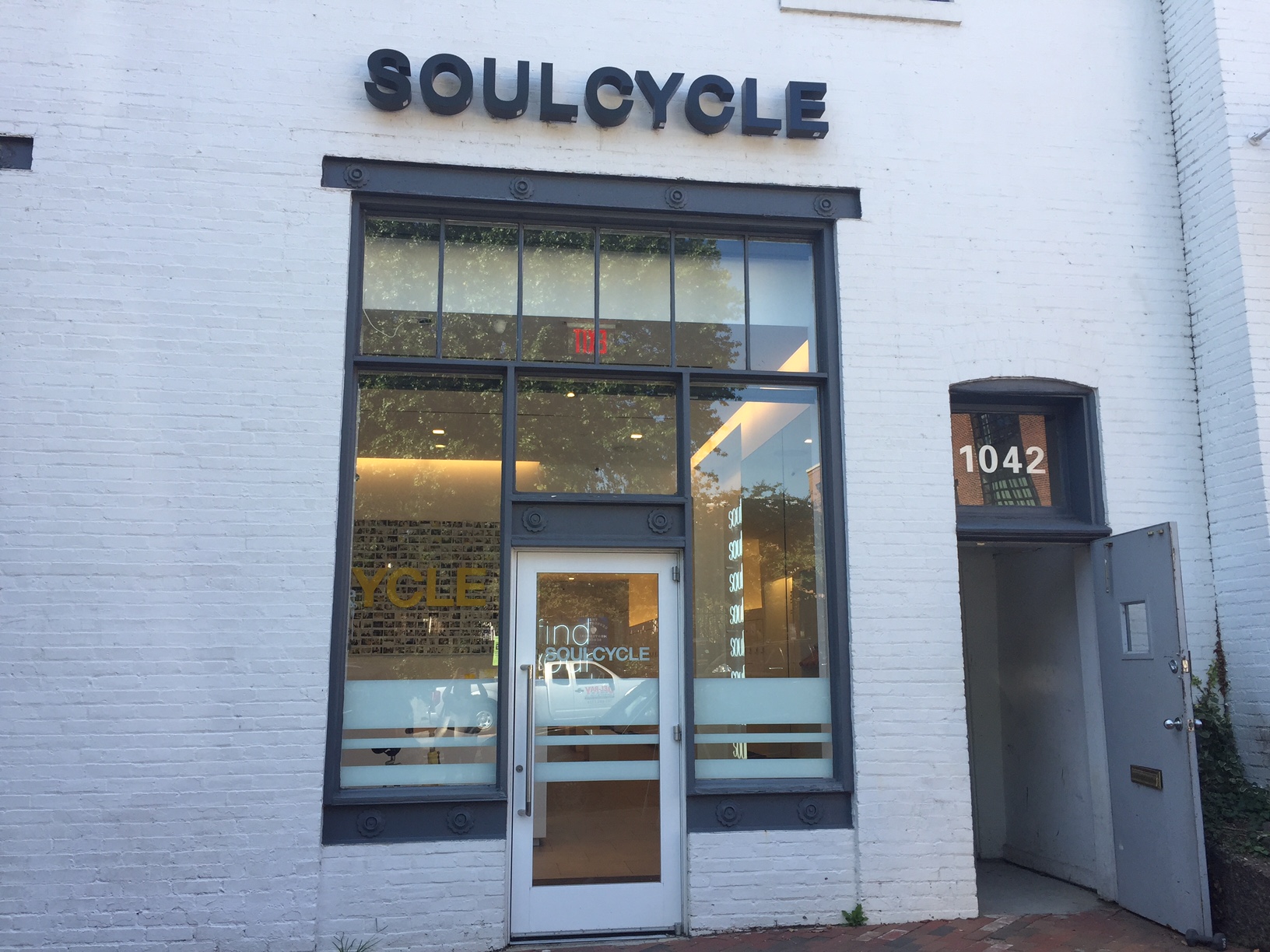 Curious about what kinds of things will be for sale? Take a look through the photos below—and happy shopping!