When it comes to men with weak jawlines, our President could be the poster child. But thanks to modern medicine, even the most nonexistent of chins can be rebuilt.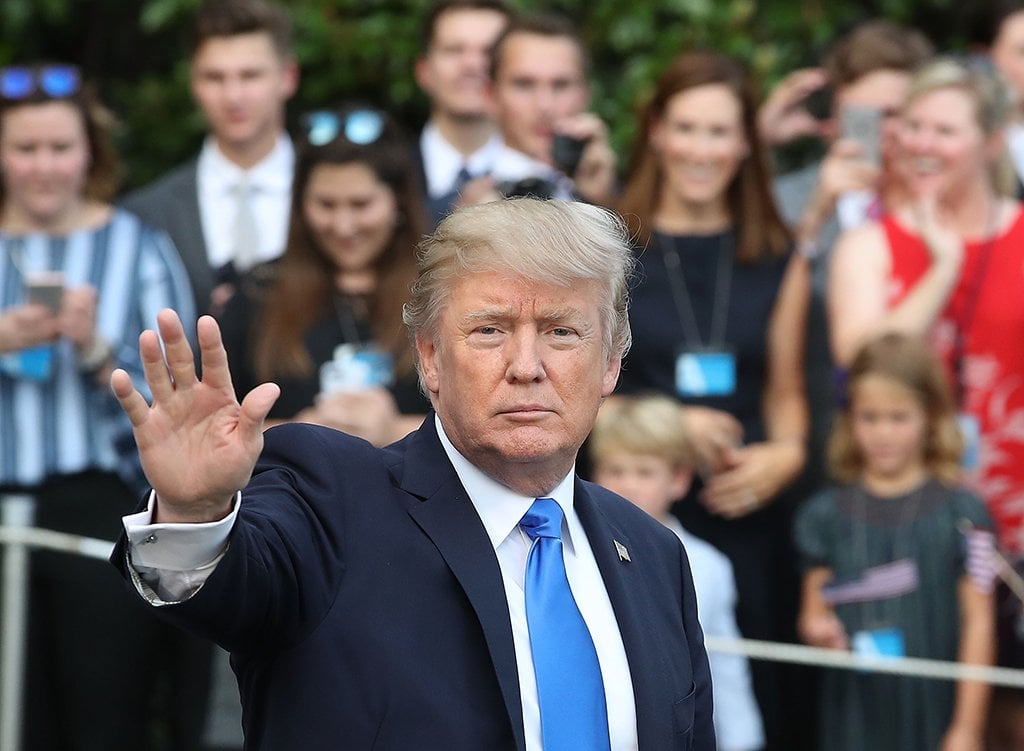 We asked Dr. Tina Alster how she'd fix Donald Trump's jawline if he were a patient at her DC dermatology office. The "doctored" photo above shows what he might look like if Alster took all these steps:
Step 1: Filler injections with either Juvéderm Voluma or Restylane Lyft in the temples and cheeks, to recreate the volume lost due to aging, as well as along his mandible and chin to build up the jaw. Cost: $1,000 per syringe; two syringes would likely be needed.
Step 2: Kybella injections under the chin to reduce the fat that creates a double chin. Cost: $1,500.
Step 3: Silhouette InstaLift—a minimally invasive facelift using sutures that absorb into the skin, to elevate the jowls and tighten the neck. Cost: $4,000.
Step 4: Botox or Dysport injections to relax the platysmal bands, which create vertical lines in the neck. Cost: Starts at $750.
Total cost: $8,250. To keep up the look, steps 1 and 4 would have to be redone two to three times a year.
This article appears in the October 2017 issue of Washingtonian.