First there was the Renwick Gallery's "Wonder" installation, then there was Yayoi Kusama's "Infinity Mirrors" exhibition at the Hirshhorn. Both quickly took over our social media channels and had Washingtonians scrambling for a ticket in so they could view the art—and Instagram it. From these exhibits to the more gimmicky Museum of Ice Cream pop-up—which was a hit in New York and Los Angeles and has already sold out in San Francisco—modern museums aren't just looking to present art: they're creating "experiences."
At "The Future of Sports," a new art installation pop-up on H Street, Instagramming was always meant to be part of the draw. The exhibit is designed around ten different sports, each with their own themed room and camera-friendly features. In one room, holographic vinyl serves as the flooring for a basketball court. In another, two tons of pristine white "sand" (the designers used salt; it was cheaper) fills a volleyball court. In another, hundreds of tennis balls canvas a Millennial-pink wall.
Part Instagram dreamworld, part nostalgic playground, the whole thing is a millennial heaven. Unsurprisingly, it's the brainchild of a millennial: Nicole Pinedo, the 28-year-old founder of media and production company Made in the District. The Future of Sports exhibit is the company's first foray into art installations, even though Pinedo says she's had ideas for exhibits floating around in her head for a while.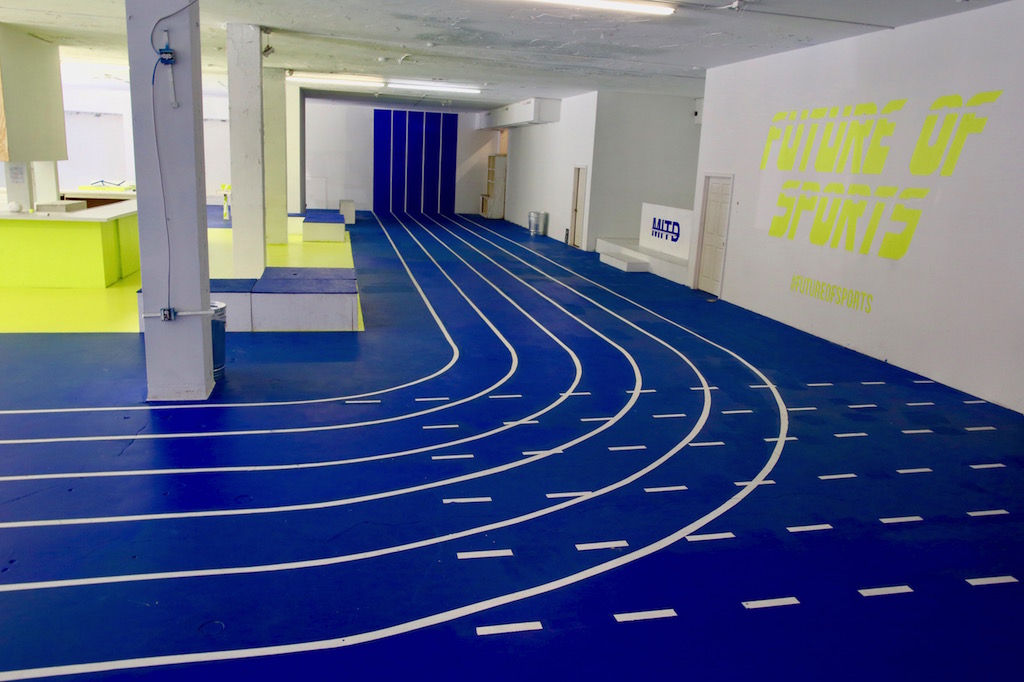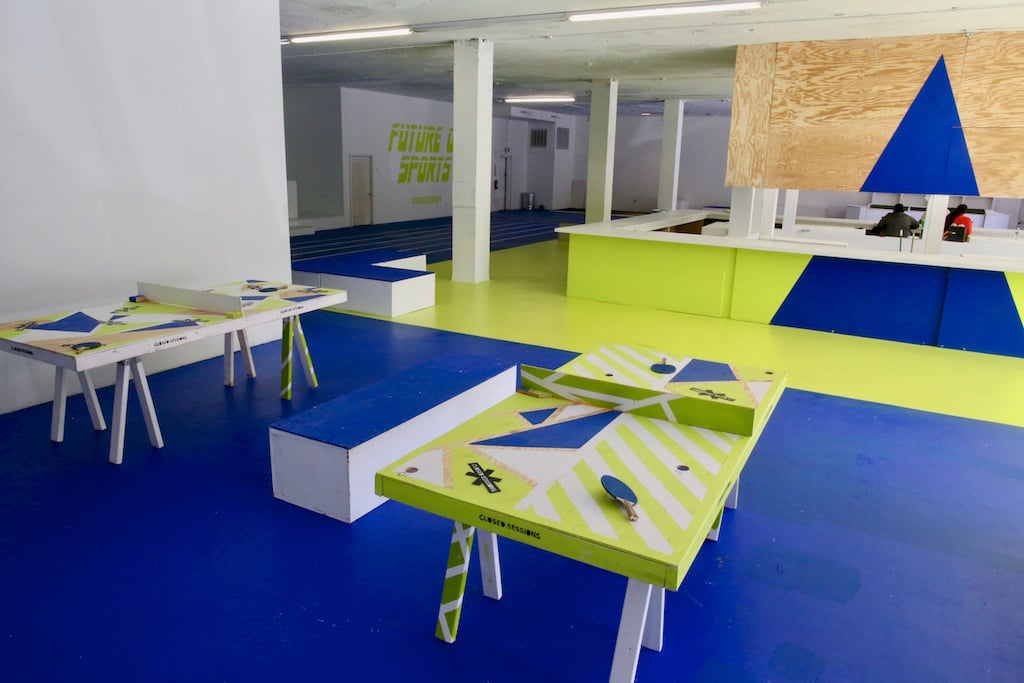 The birth of the Future of Sports comes from two main sources of inspiration: first her father, Mario Pinedo, a former professional soccer player who was on the Bolivian team during the 1994 FIFA World Cup and encouraged her lifelong love of sports. Second, the time Pinedo spent in Los Angeles, working as an assistant for Hannah Lux Davis, a music video guru who's directed music videos for the likes of Ariana Grande, Miley Cyrus, and Nicki Minaj. 
"That experience taught me how to apply my creativity to every project I'm apart of," says Pinedo.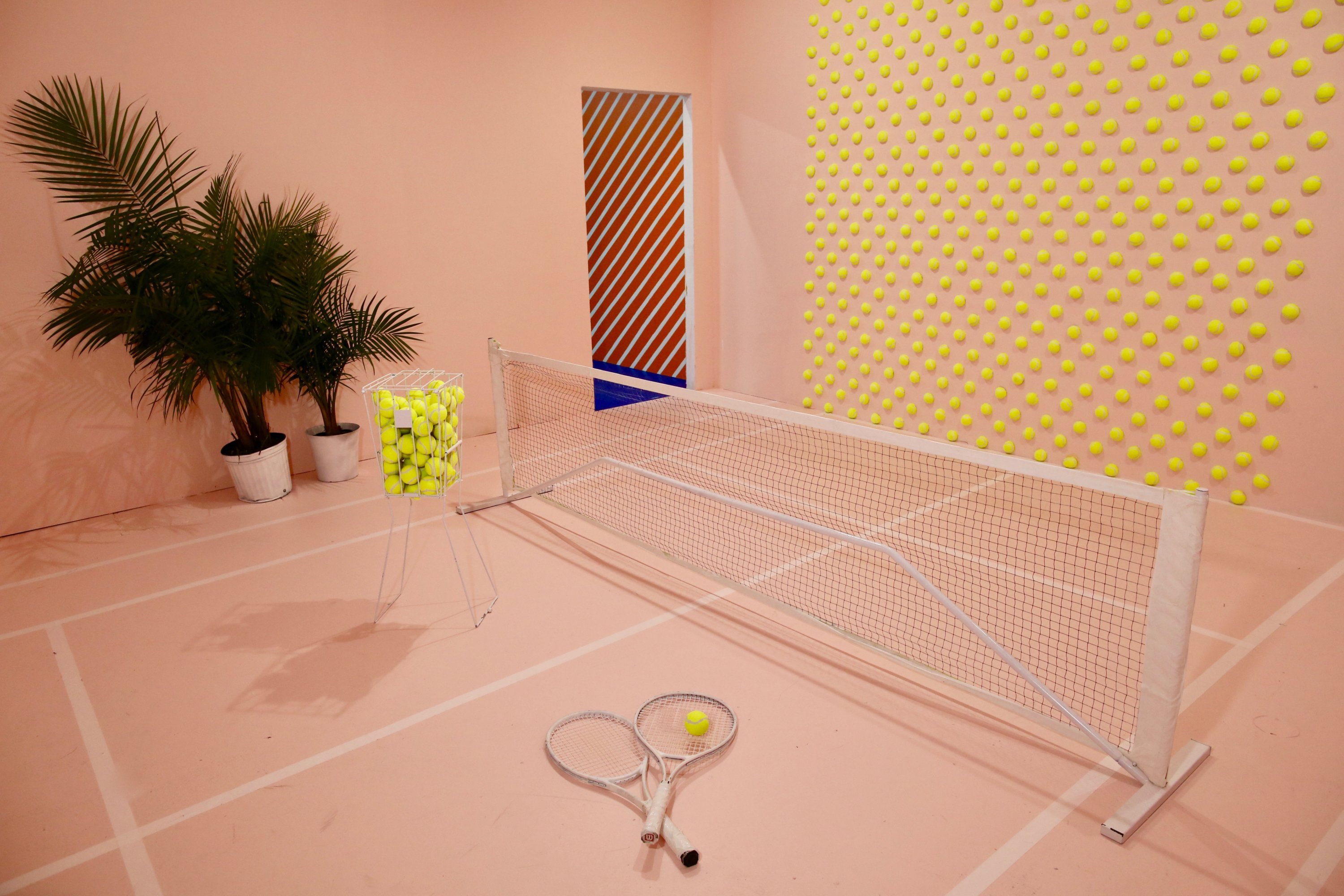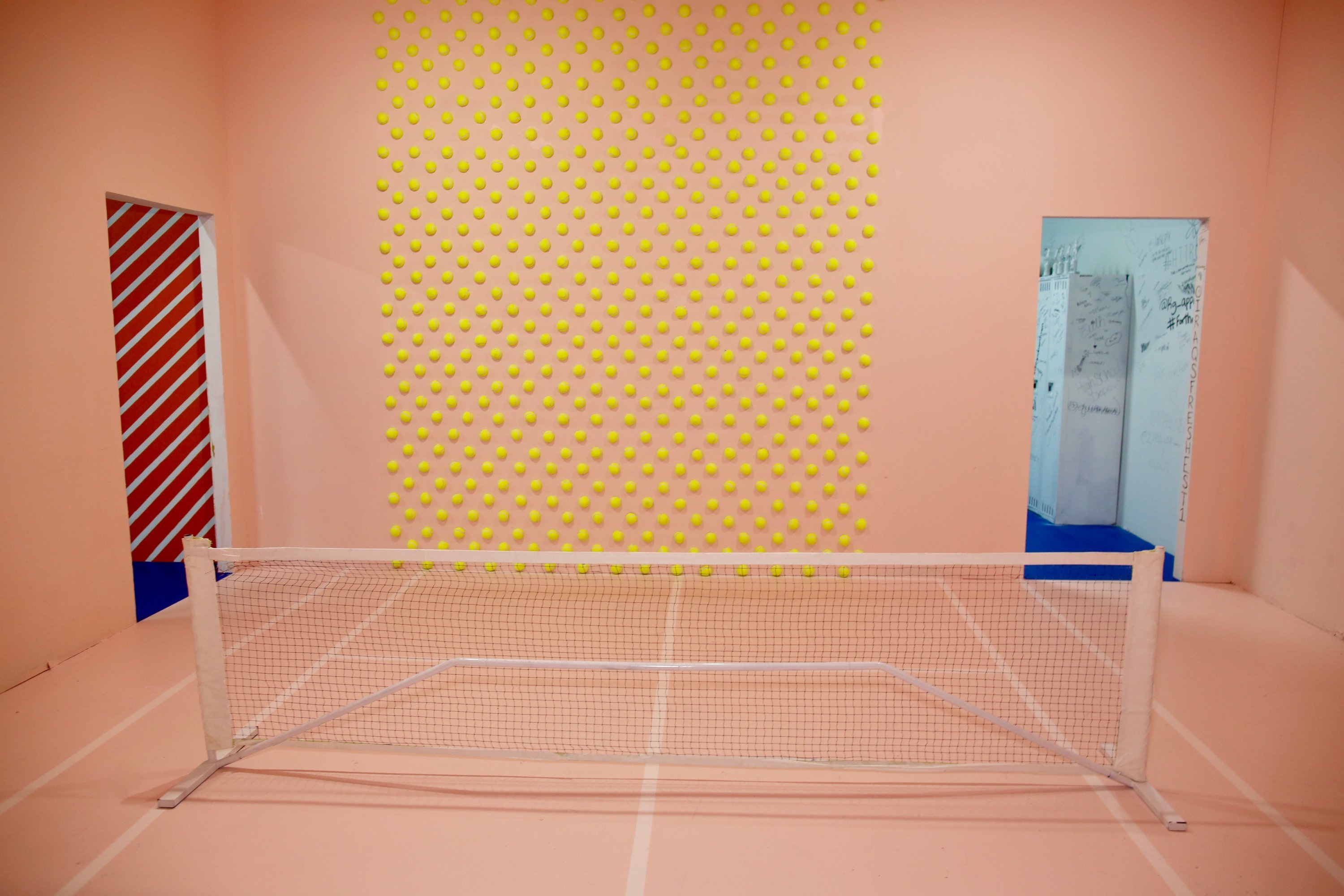 Creating the installation took more than creativity—it also took some serious elbow grease. After convincing the building's owners, Dochter & Alexander Retailer Advisors, to rent her the 17,000-square-foot space, Pinedo had four weeks to transform two concrete floors into the exhibit. Her father now owns a construction company that was able to pitch in, building walls to divide the lower level into rooms. Still, Pinedo, her sister, and two friends worked around the clock—Pinedo laid the flooring for the basketball court herself—to get the exhibit ready for its October 6 opening.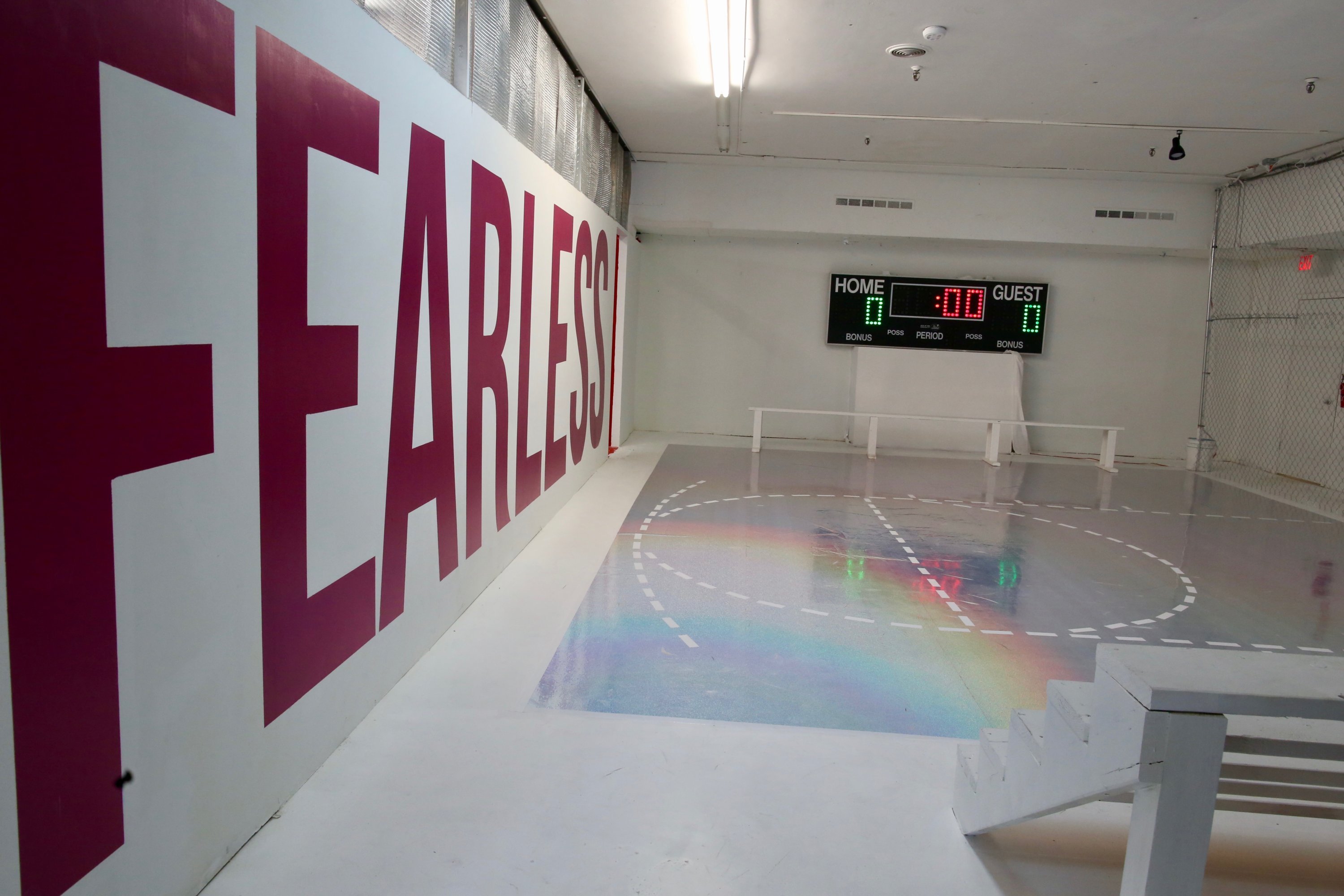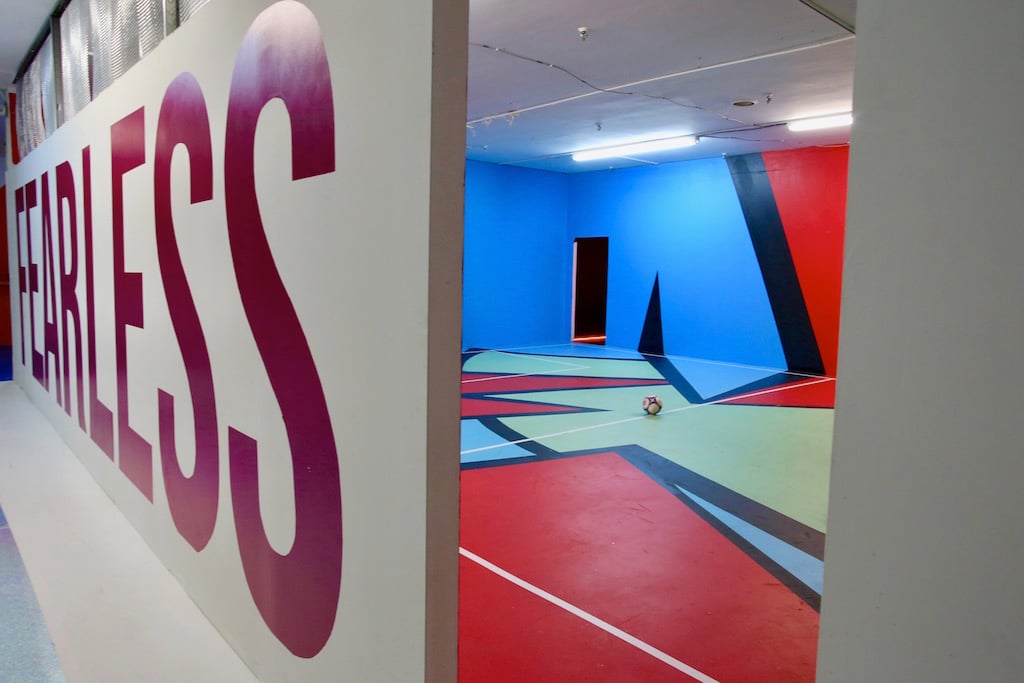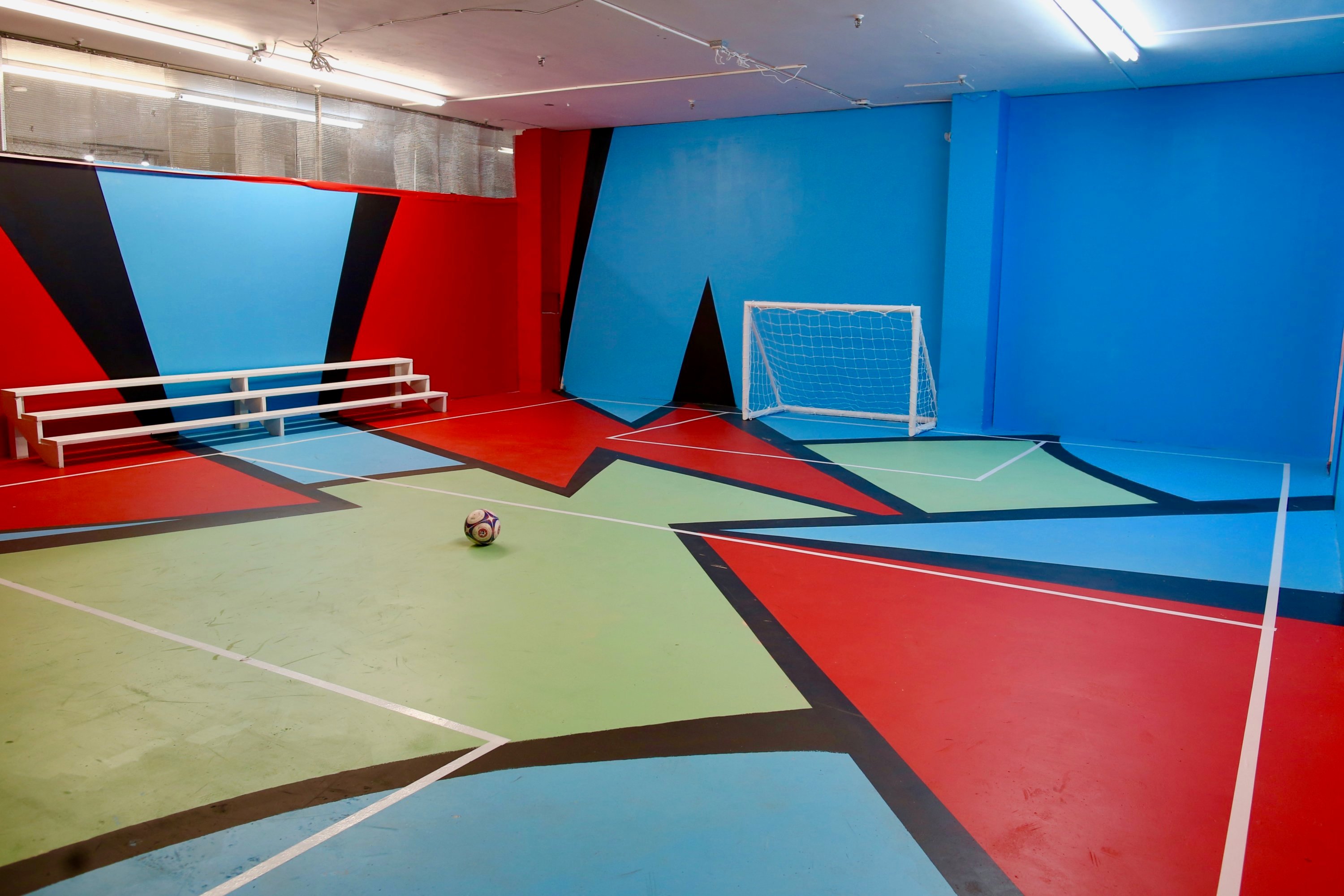 In addition to snapping pictures, Pinedo wants people to experience the exhibit through play: a rack of balls on the basketball court are there for bouncing, an "Autograph Room" is equipped with pales of Sharpies for signing the walls, and the football room has arcade-inspired targets. She's also ensuring people actively use the space by opening it up for pop-up workouts. On October 14, the District Running Collective is leading a workout at 9 AM, and on October 19, fit influencer Victoria Brown is hosting a boot camp to benefit Girls on the Run.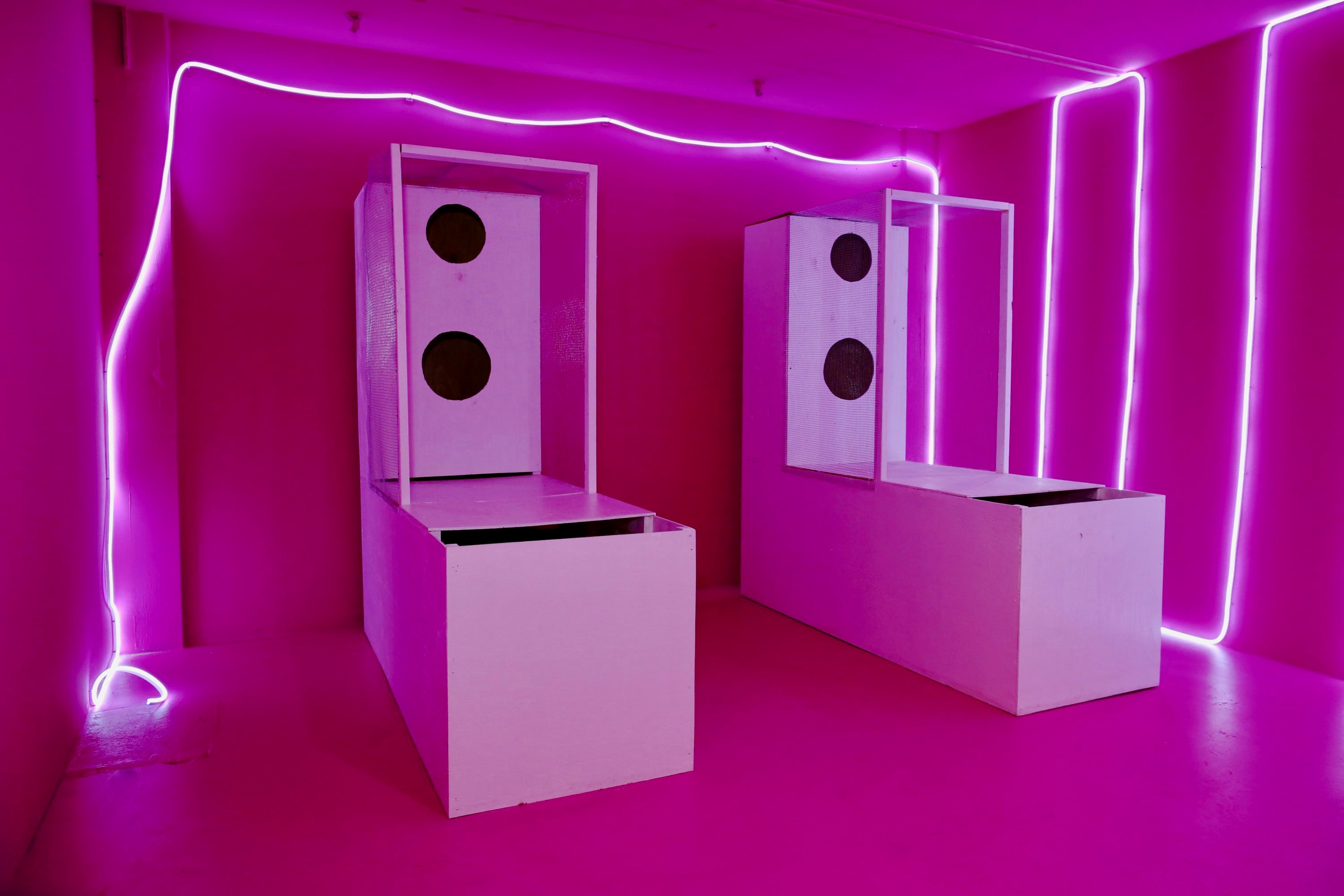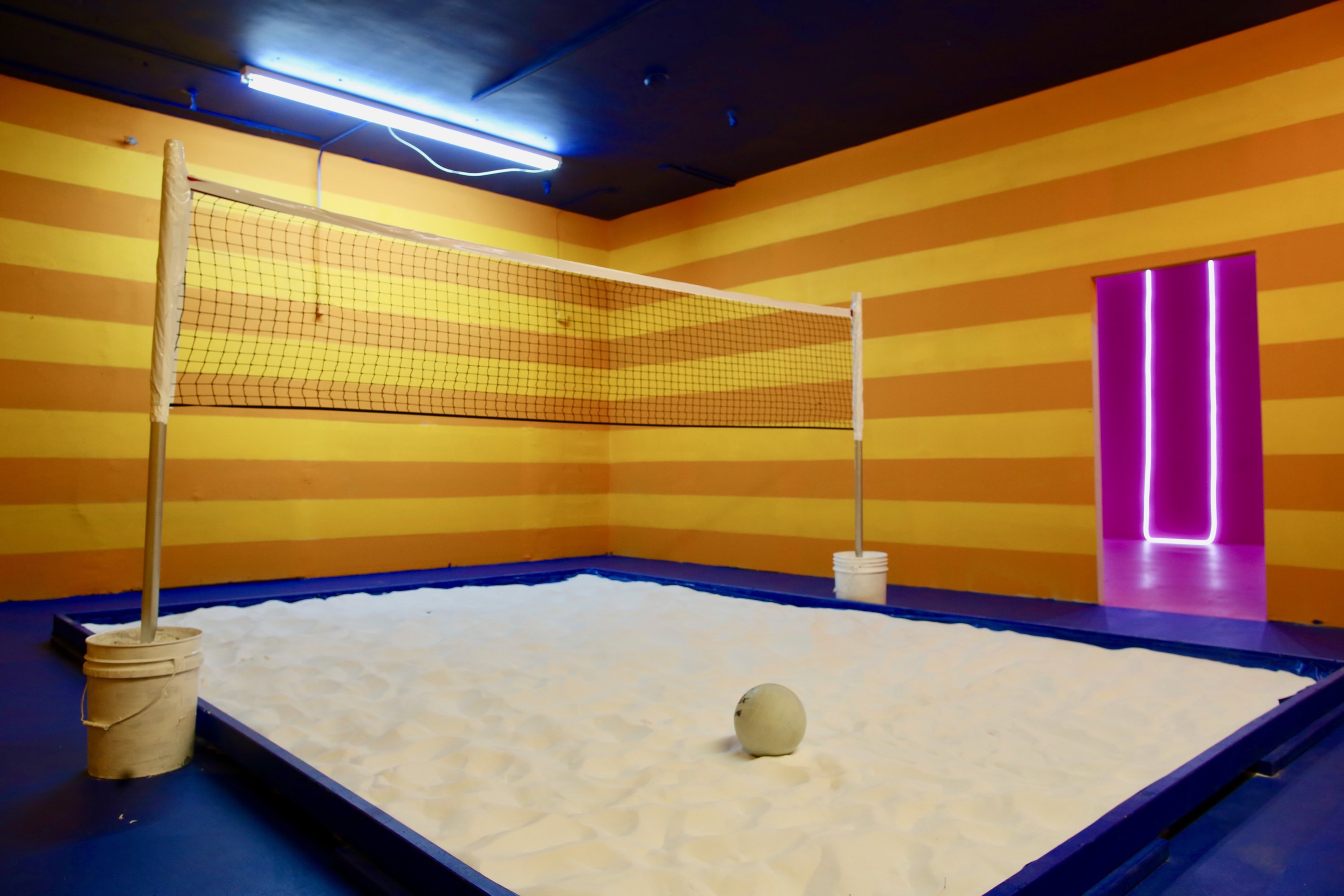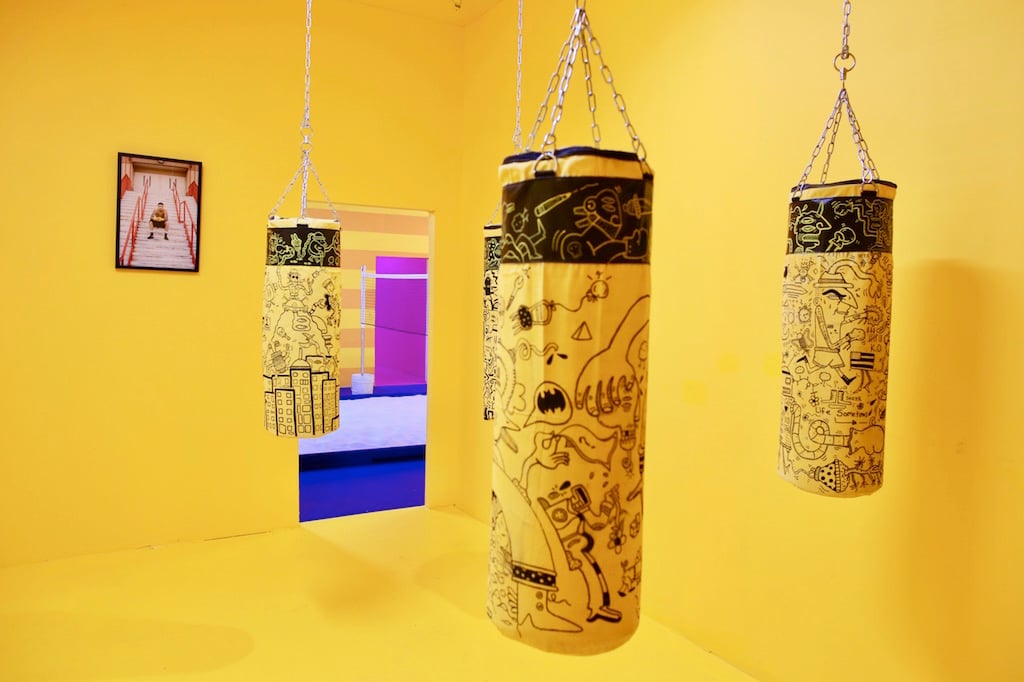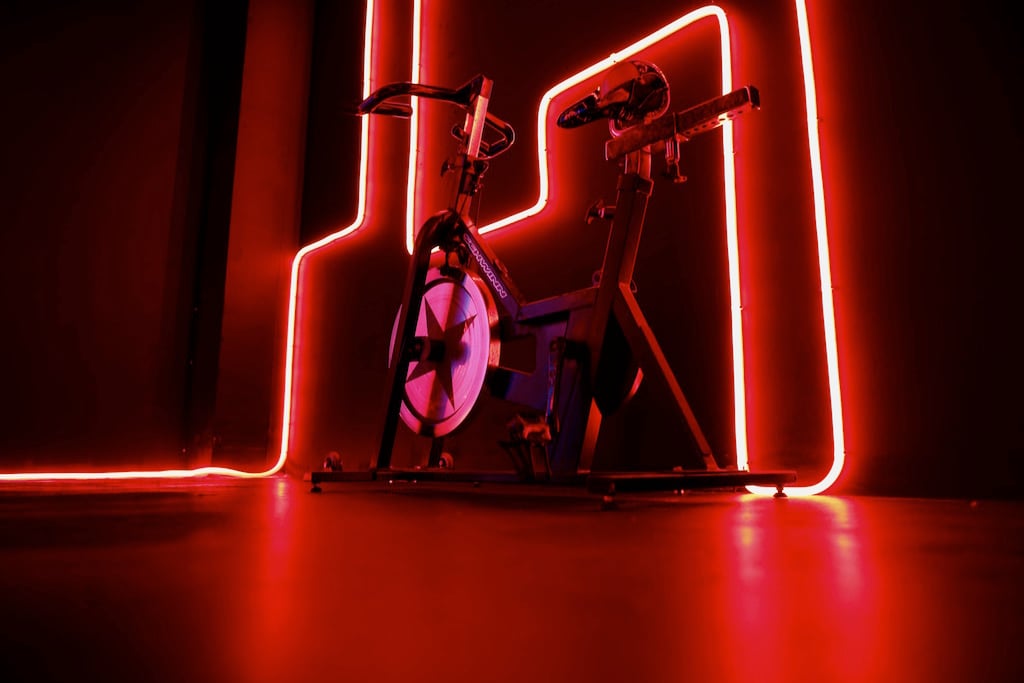 "Every project that I've been a part of, I've always wanted to create things that were connected to me and that were part of my life," says Pinedo. "Me being an athlete and also being creative, I'm glad I could merge those two worlds together and create something like 'The Future of Sports.'"
The installation is open now at 700 H Street, Northeast, through November 30. Tickets are $15 and can be purchased online.