While it hasn't been scientifically proven, there's no doubt in our minds that avocados are food of the gods. They're creamy, fatty, can go savory or sweet, and—through some form of witchcraft—are actually healthy!
While you could just sit down with your avo and a spoon, there are plenty of interesting ways to down the green fruits at breakfast, lunch, or dinner. Here's a few ways health-focused Washingtonian are eating avocados.
In a Smoothie Bowl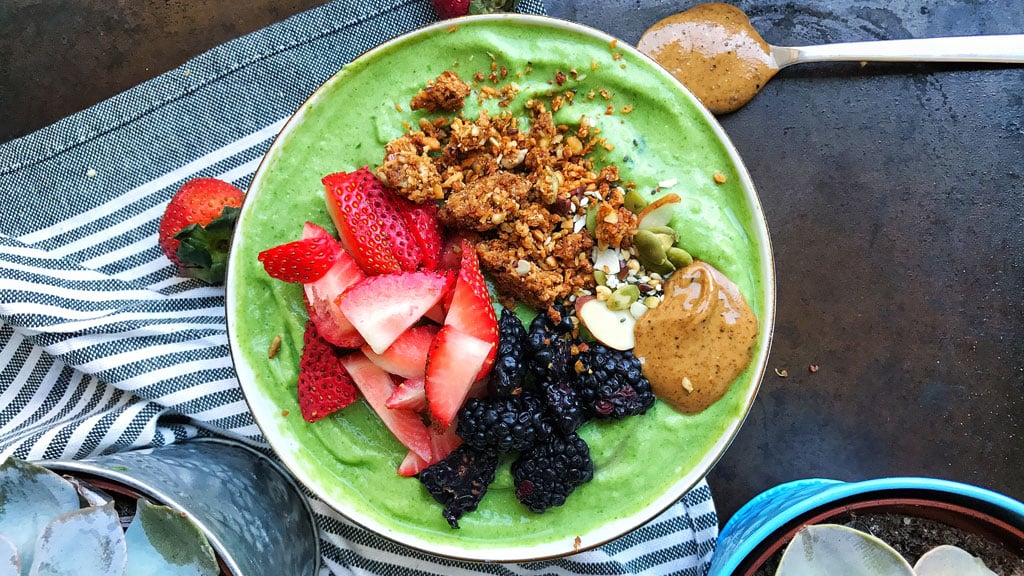 A smoothie bowl makes for a delicious—and highly photogenic—breakfast. Healthy food blogger Sarah Schutz makes them with "frozen cauliflower, frozen spinach, frozen pineapple, frozen banana, avocado, protein powder, cottage cheese, matcha powder, and flax milk. I top it off with almond butter, granola, and fresh berries." Find more of her healthy creations at The Cutting Veg. Photograph courtesy Sarah Schutz. 
On a Breakfast Sandwich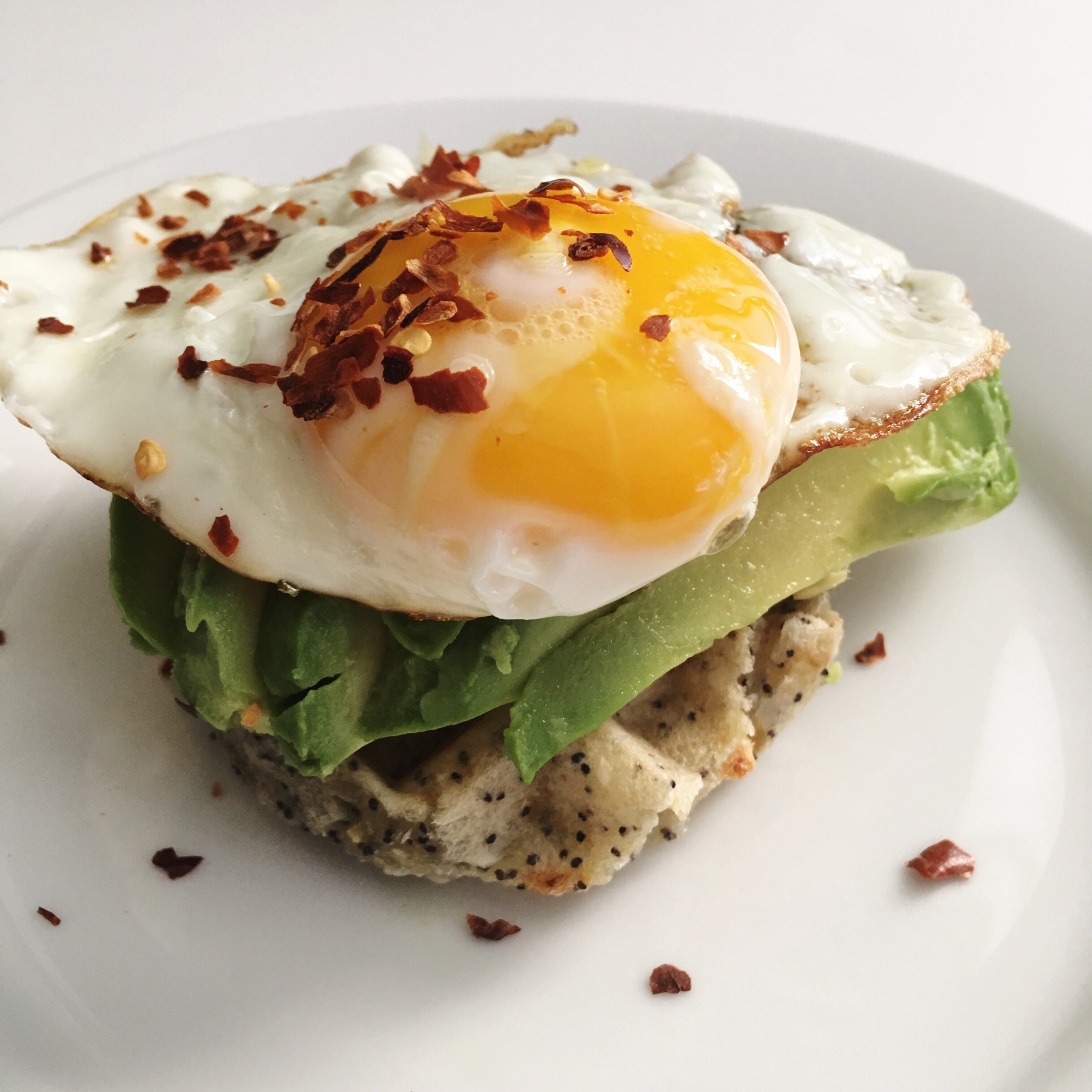 Kat Downs, the semi-paleo blogger behind CrunchyKat.com, may be onto something here. A plant-based, everything-bagel flavored waffle, topped with avocado, egg, and red pepper flakes? We'll take two. Photograph courtesy Kat Downs. 
Cubed and Seasoned as a Dinner Side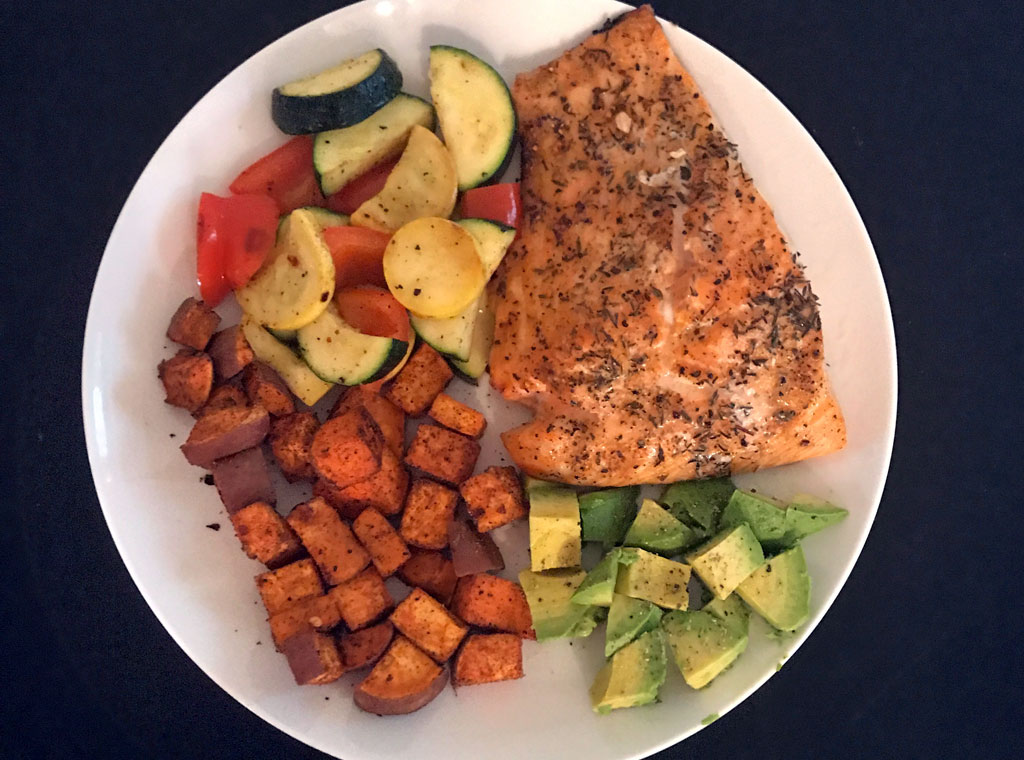 Fitness trainer James Barnett eats two avocados a day, so it should come as no surprise that he gets in some avo at dinner time.  "I eat them so much because they're obviously so tasty but an extremely good source of fat (also Omega-3 acids) that your body metabolizes extremely well and helps to limit cravings," he says. Photograph courtesy James Barnett. 
In a Buddha Bowl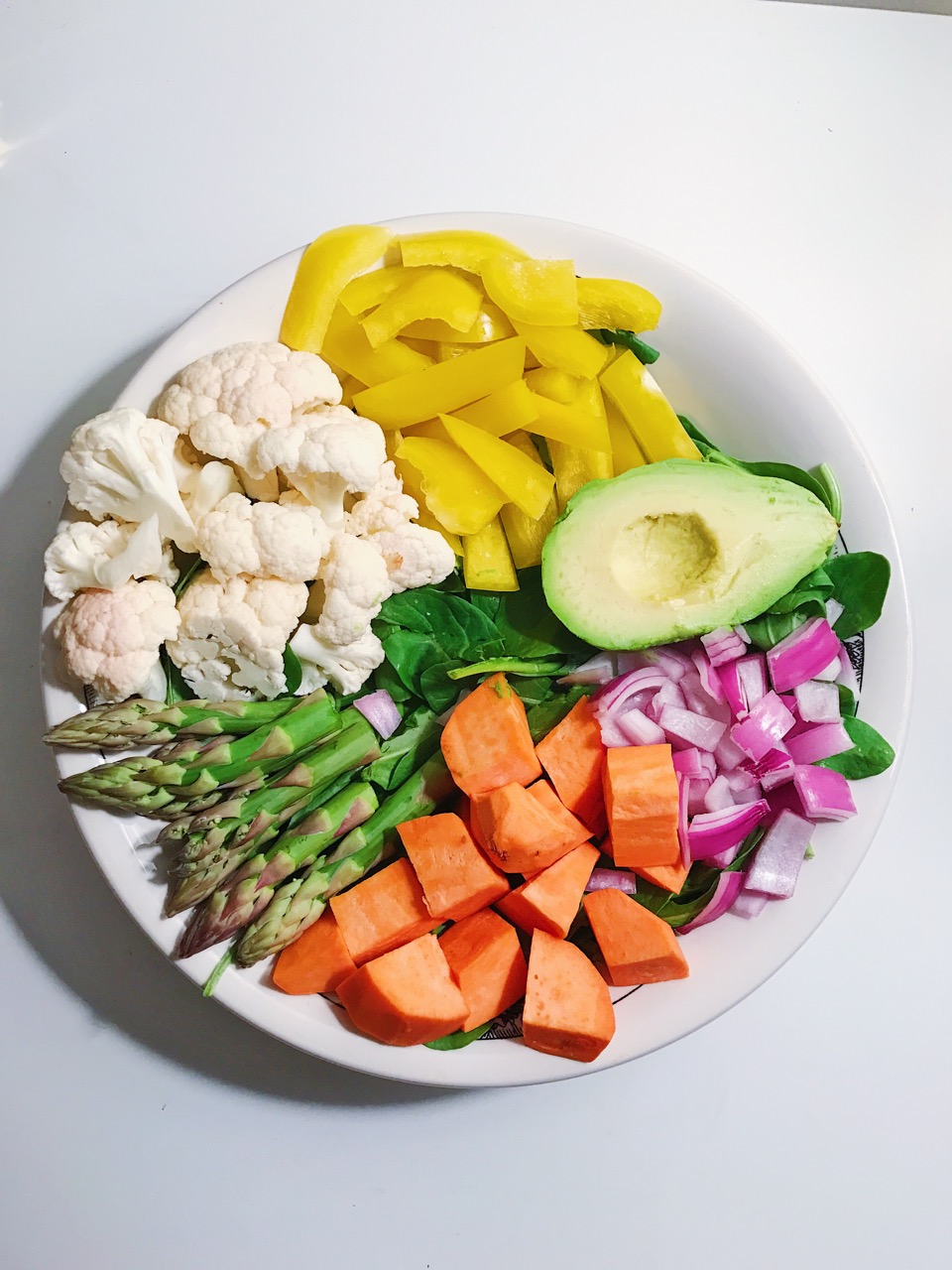 Not only are Buddha bowls crazy-gorgeous—they're crazy easy to make too. Athleisure boutique owner Sarween Salih likes to throw them together after a long day: "The ingredients vary depending on what veggies I have on hand, but I roast a combo of veggies (sweet potatoes always included) with olive oil, garlic, salt, and pepper in the oven and throw them on raw greens with some apple cider vinegar and nutritional yeast, then add a couple eggs for protein," she says. Photograph courtesy Sarween Salih.
In a Green Juice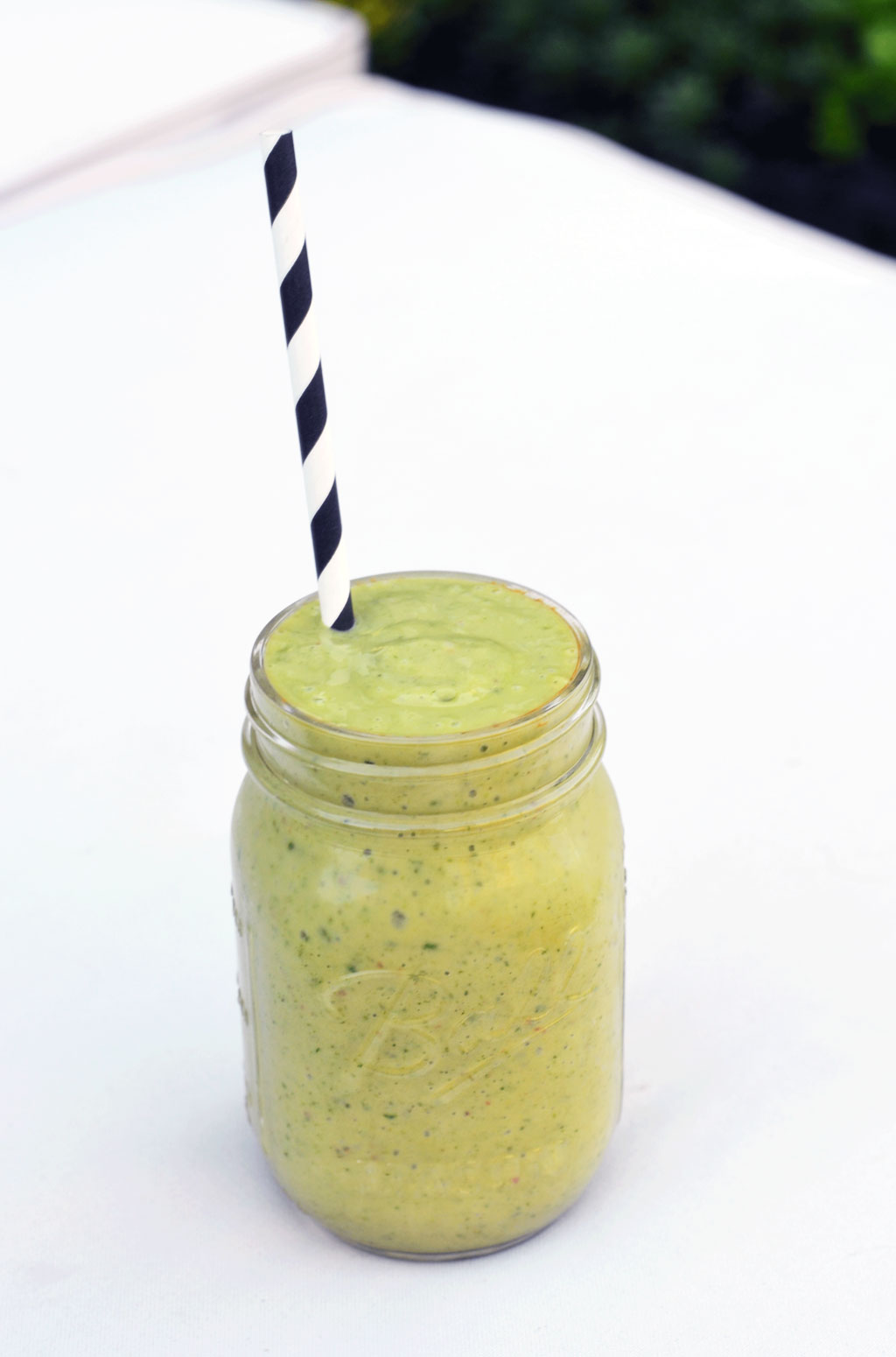 If you can't eat your veggies, you can always drink them. That's how Capital Yoga Girl Kelsey Harkness gets her greens down, anyways. "The cornerstone ingredients in all my smoothies include kale, avocado, yogurt, and almond milk," she says. "Beyond that, it's whatever fruits (and sometimes veggies) that are on sale at the supermarket. I throw them all together in my Magic Bullet with a few cubes of ice, and it's ready in a matter of minutes." Photograph courtesy Kelsey Harkness.
In DIY Tacos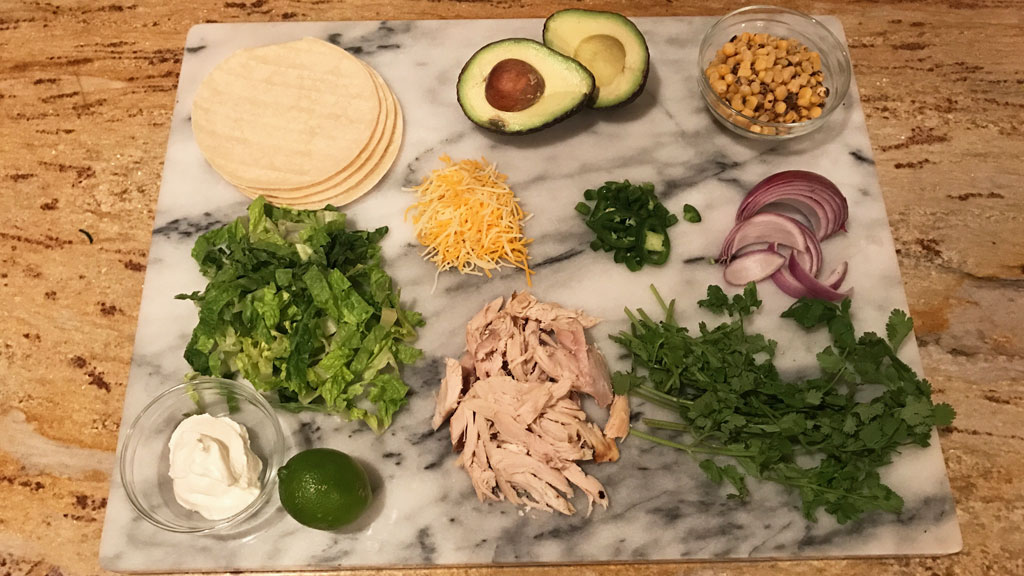 While Flywheel instructor Arnold Gaither says he isn't a great cook, his at-home tacos look nothing short of scrumptious. For this easy make-as-you-go meal, Gaither uses "corn Tortillas, shredded chicken breast, lettuce, avocado, cheese, sour cream, roasted corn, jalapeños, red onion, cilantro, and lime." Photograph courtesy Arnold Gaither. 
Seasoned With Lava Salt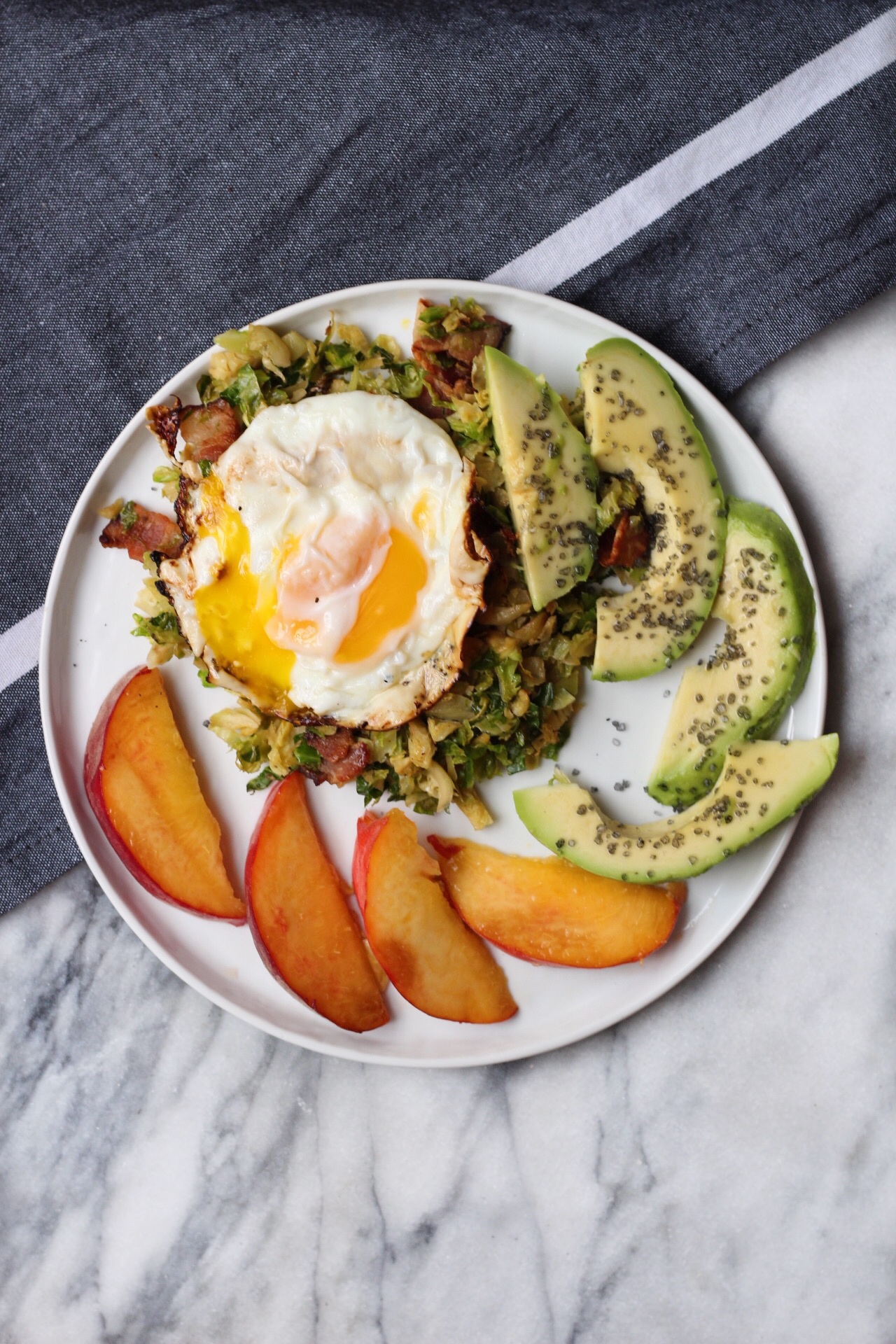 Andrea Shome, the food blogger behind French Pressed Kitchen, likes to top her breakfast avo with lava salt, which combines sea salt with activated charcoal. Photograph courtesy Andrea Shome. 
In DIY Sushi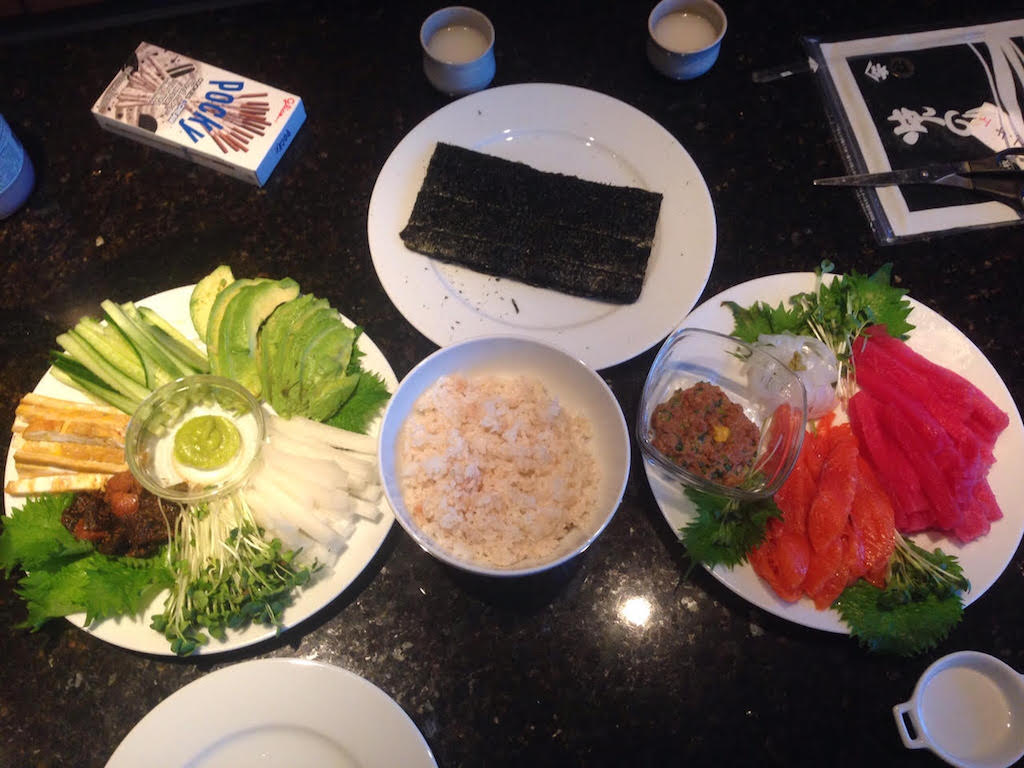 Another easy dinner idea, courtesy of Jrink co-founder Shizu Okusa: chopped veggies, meat, and sushi nori are all you need for a delicious meal. "It's my ultimate go-to after a busy but productive day," says Okusa. Photograph courtesy Okusa. 
On Toast
We don't have to tell you that avocado toast is a good idea. But in case you have any doubts, rest assured that SoulCycle's Kate Champagne is also a fan. Photograph courtesy Kate Champagne.