Have a Food Diary you'd like to share? Email ccunningham@washingtonian.com.
It's tough being in the restaurant business—constantly surrounded by food, temptation is everywhere. But Ran Nussbacher, founder of Middle Eastern-inspired eatery Shouk, has it a little easier: both he and his restaurant are vegan. 
"My approach to food is simple. Eat plants and mostly whole foods. This means fresh vegetables, grains, and legumes, with little to no processed foods," says Nussbacher. "It's the same approach that Shouk's menu is built on."
To see how Nussbacher sticks to a vegan diet throughout a busy day, take a look through his food diary below.
Breakfast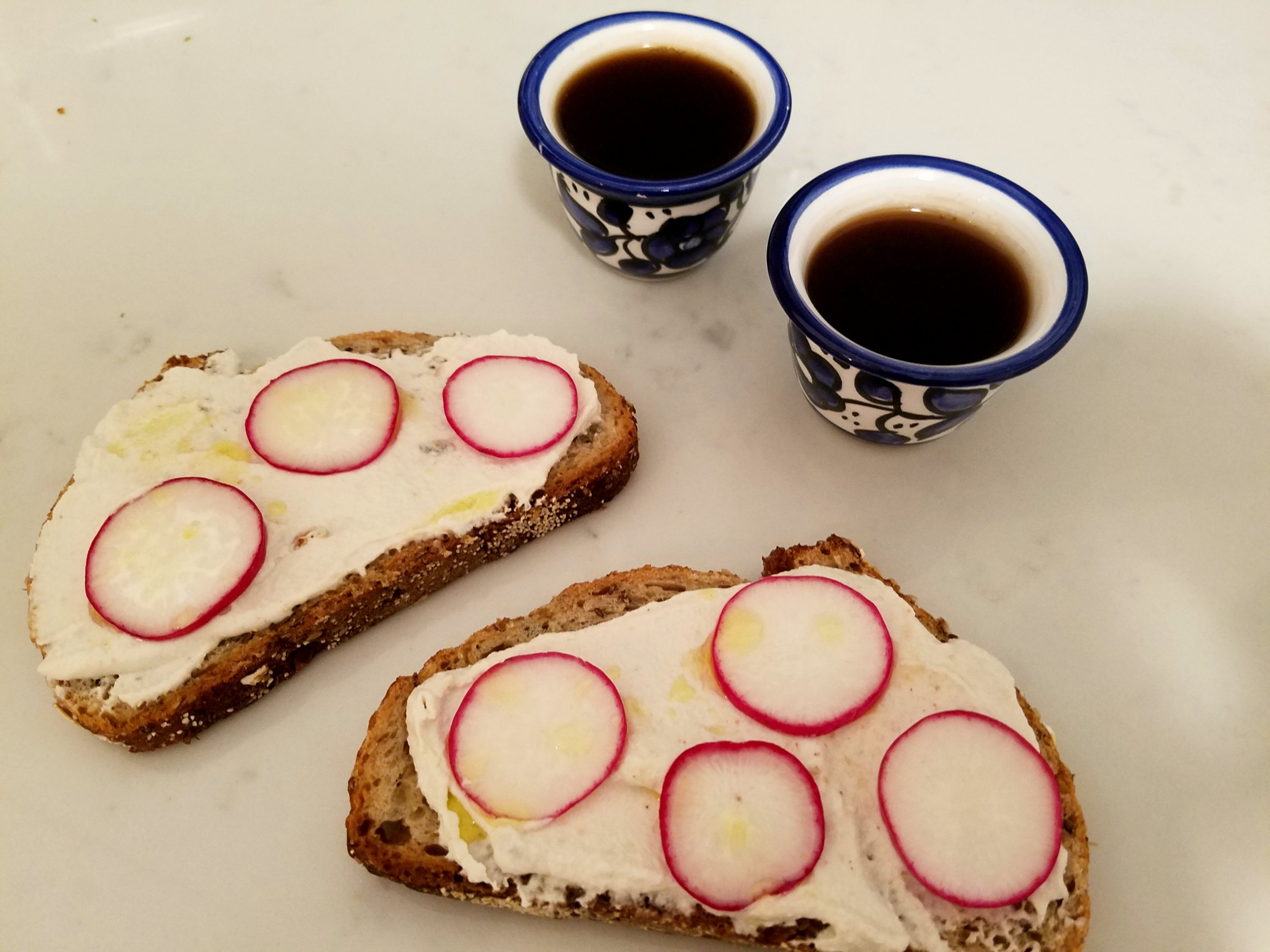 "My wife Yael and I start each day with our favorite Arabic coffee by El Nakhleh. We cook the beans—which are laced with cardamom—stovetop for a strong, highly aromatic shot," says Nussbacher. "I always wake up hungry and love my breakfast. One of my go-to's is cashew labneh on fresh bread with radish, olive oil, and salt. It's tangy and creamy, loaded with protein, and is totally [dairy-free]."
Lunch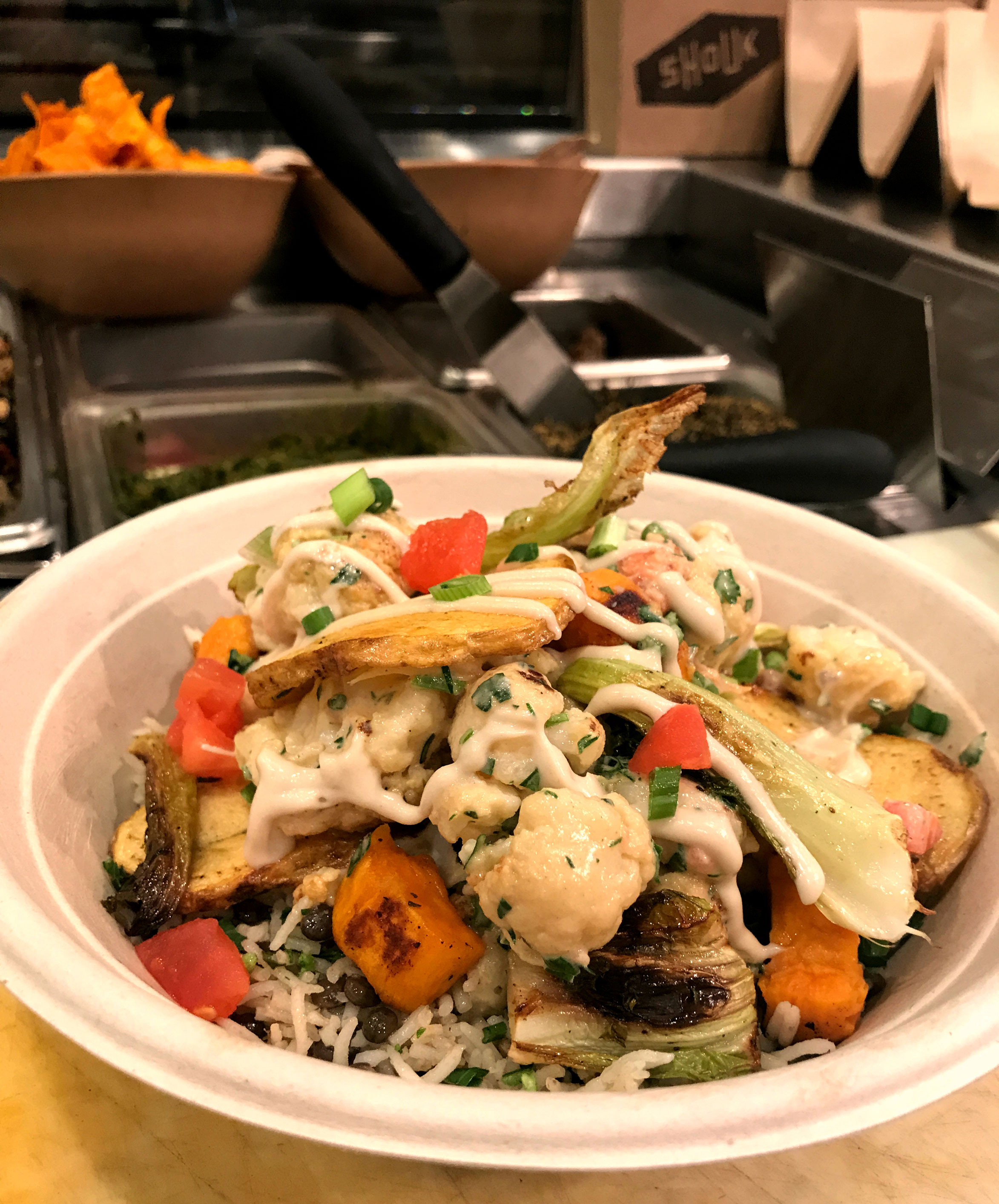 "For lunch, I love hacking Shouk's menu. Today I go with a cauliflower bowl with fresh roasted cauliflower, tomatoes, and scallions," says Nussbacher. "I add crispy potato slices and roasted sweet potato chunks. I also throw in some cauliflower leaves. Most people don't think to cook with these, but they actually pack a delightfully bitter flavor and crunchy texture. They're my favorite so the Shouk team always keeps some on hand for me. Finally, I give the bowl a hearty drizzle of tahina from our partners in Israel, my ultimate addiction."
Afternoon Snack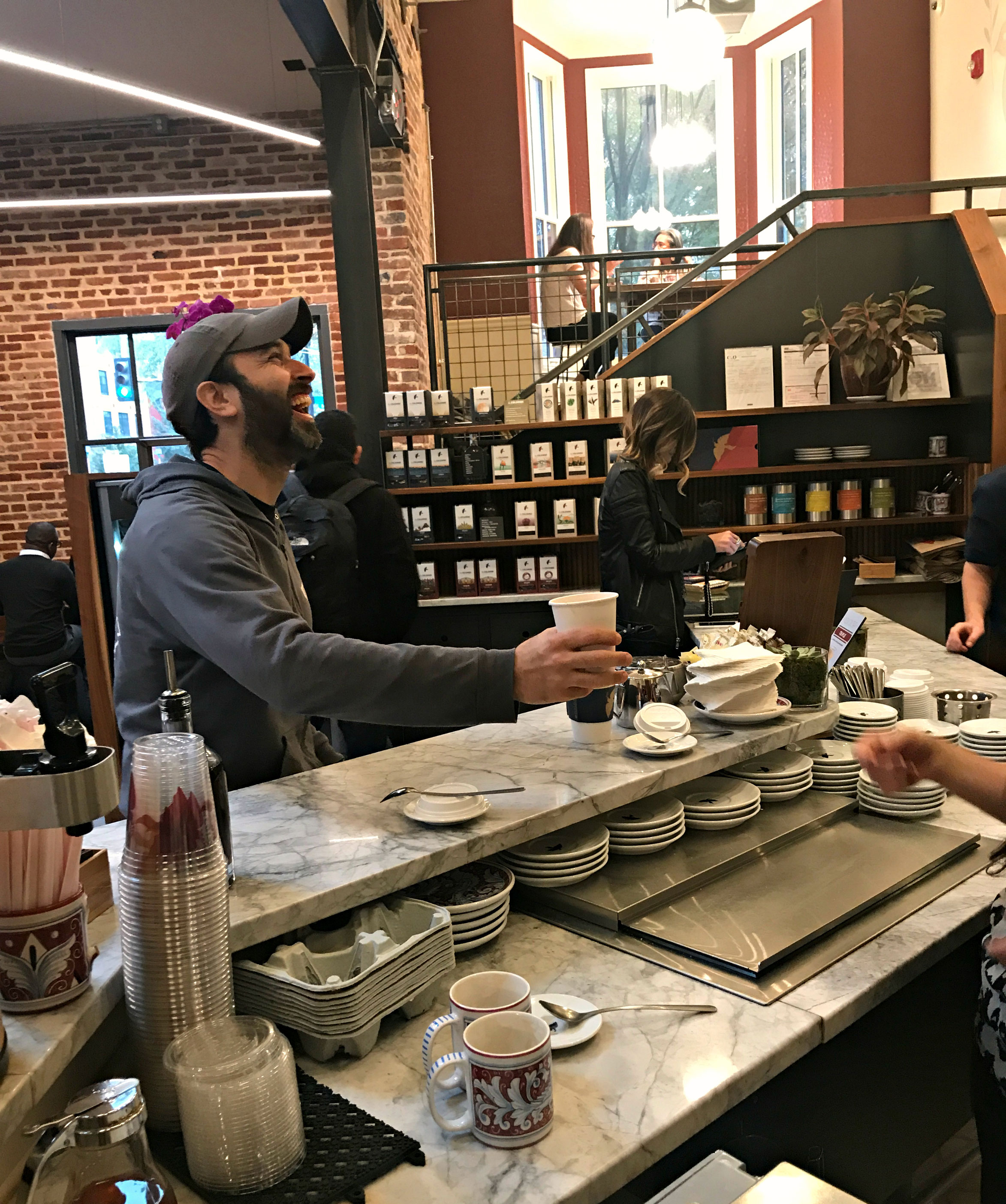 "For a quick break, I go see our friends around the corner, at La Colombe in Chinatown for an oat milk cappuccino," says Nussbacher. "Those guys always keep my team and I well caffeinated. I don't have much of a sweet tooth but when the mood strikes, a chocolate chip-cardamom cookie hits the spot."
Dinner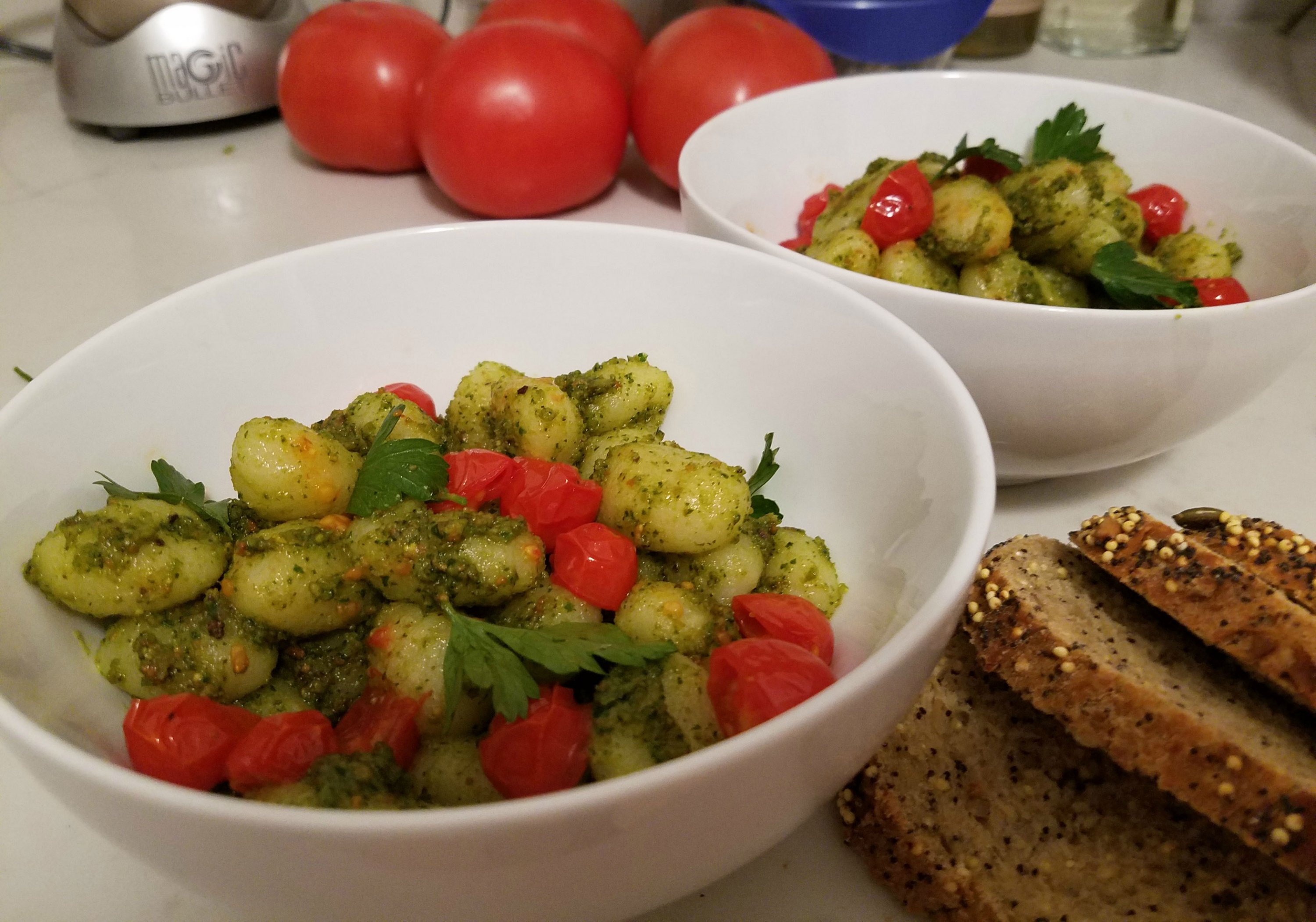 "It's a cold and rainy night, the perfect night for potato gnocchi, one of my ultimate comfort foods," says Nussbacher. "I toss the gnocchi in parsley and pistachio pesto and top it with pan-seared cherry tomatoes. With fresh bread on the side, it's a meal that nourishes both body and soul. Best consumed while cuddling with Yael on the couch."
Evening Snack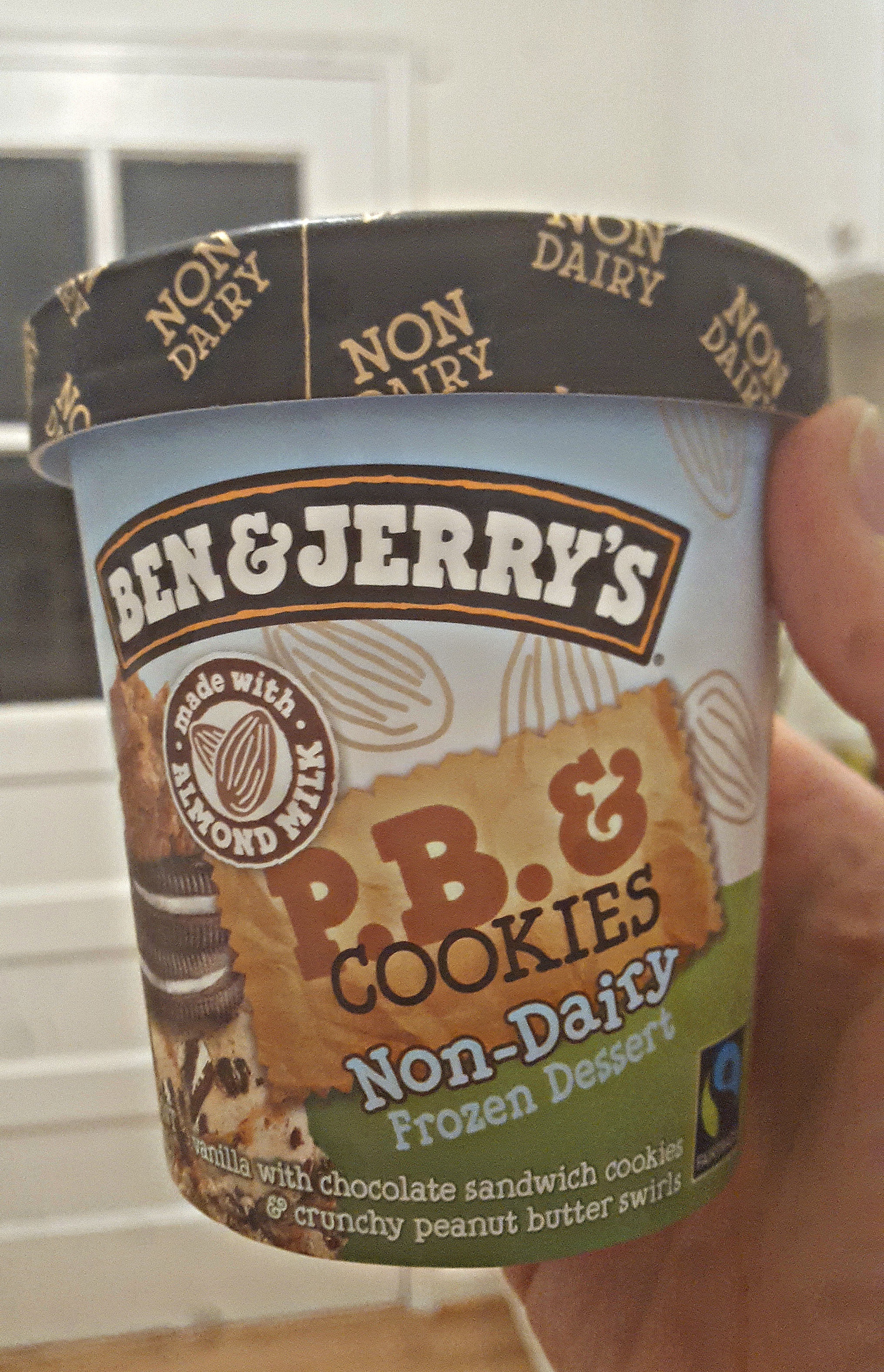 "Ben & Jerry's dairy-free ice cream," says Nussbacher. "P.B. & Cookies, to be precise." 
Have a Food Diary you'd like to share? Email ccunningham@washingtonian.com.
Consult with your doctor before beginning a new diet. Washingtonian does not endorse any diet without the supervision of a medical professional.