The mysterious, luxe building at 23rd and L streets NW was so appealing that some Washingtonians paid people to line up overnight for a chance to purchase the condos on its upper floors. But the ground level of the Enrique Norton-designed building is free, and will be open all when the DC Public Library's new West End branch opens next week after nearly two years of construction.
Visitors can check out more than 40,000 books at the West End branch, which also houses collections of e-books, movies, and other materials. The 21,000 square-foot, light-filled space also has seating for 200 people, a design choice made to encourage people to linger at the library rather than rush in and out.
"This is going to be one that people will want to travel to," says Richard Reyes-Gavilan, DC Public Library's executive director.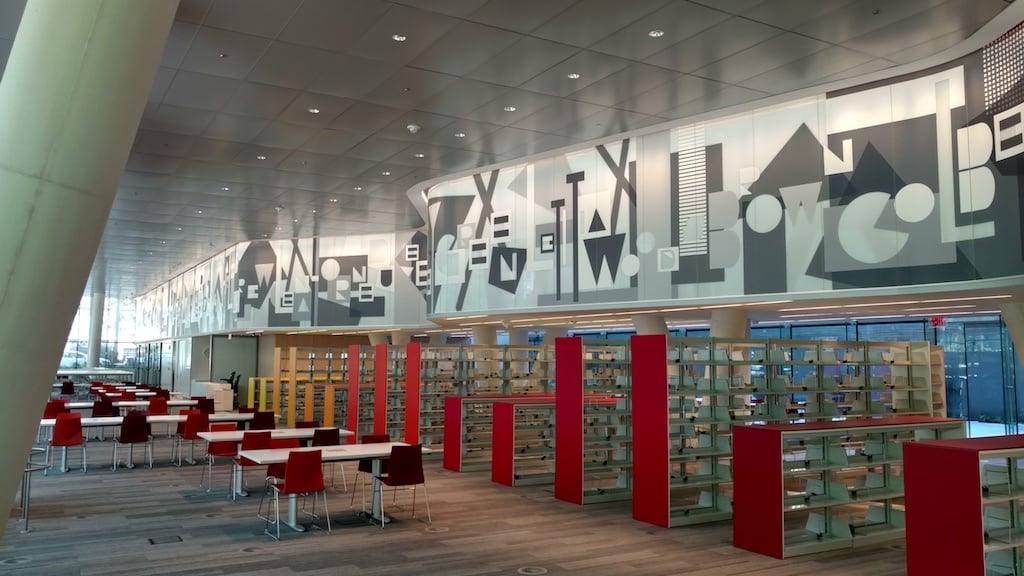 Tables in the library, which was appointed by the DC design firm CORE architecture and design, are equipped with outlets to plug in phones and laptops that can connect to the wireless internet, but there are also 40 public access computers for visitors without a mobile device.
Local artists created large artworks that hang in the library's main reading room and one children's area. The mural that stretches across the entire main room, by Adrienne Gaither, features the names of famous people connected to the West End neighborhood's history, including Duke Ellington and Petey Greene.
In addition to the library space on the main floor, there is also a courtyard and a programming room that Reyes-Gavilan hopes will be used for community meetings and events like author readings and film screenings.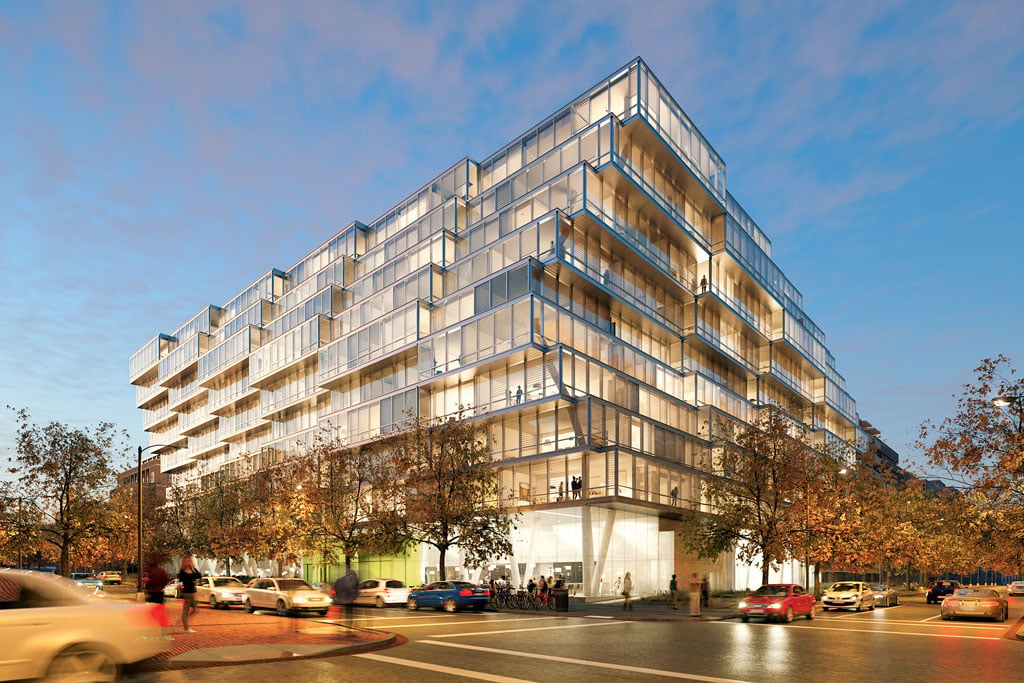 And because nothing goes together quite like a good book and coffee, Bluestone Lane, an "Australian-style" coffee chain in New York, will open its first DC location on the ground floor next month. In addition to its caffeinated offerings, the shop will also sell cold-pressed juices, open-faced sandwiches, and gluten-free pastries.
The library opens at 10:30 AM on Saturday, December 9 with a ribbon cutting ceremony with Mayor Muriel Bowser.