In 2016, Dr. Diva Nagula arrived in Las Vegas for New Year's Eve and saw an ad for an IV therapy service targeted at treating hangovers. It struck him as unique because this particular therapy came to you, the patient, rather than you having to schlep to a clinic, hungover in sweats, as is the traditional IV therapy model. He liked that the concierge aspect made it "very discreet—no one has to know your business," he says.
Anticipating a hangover, Nagula—who is from Alexandria and board-certified in DC, Maryland, and Virginia—scheduled the service for 9am the next morning, New Year's Day 2017. To his surprise, sitting on the couch in his hotel room with a nurse tending to the IV drip, he began feeling better immediately. His lips grew less chapped. He became so relaxed, he even fell asleep for a few minutes. After 30 minutes, he felt back to his normal self.
A firm believer of the therapy—which is now in 20 cities, from New York to Miami to Ibiza—Nagula launched his own concierge IV therapy in DC on New Year's Day this year. How it works is this: Anticipating a hangover/rough week/marathon/red carpet event (as Kim K. has done in the past)—anything that might dehydrate your body or deplete it of vitamins—visit the IV Doc website and select one of 11 treatments, which are cocktails of vitamins and supplements added to a base of one liter of a solution containing essential salts and chlorine mixed with sterile water. Or create your own treatment: In Las Vegas, Nagula chose the vitamin B complex and glutathione push, knowing the former would replace depleted B vitamins from drinking alcohol and the latter would help detoxify his liver (for a hangover, Nagula recommends the "Revive" package).
Next, schedule your visit, pay with a credit card (options range from $150 to $399), and then Nagula will call you to get your medical history. Then a trained nurse arrives at your leisure and within 30-45 minutes, you feel better. Woke up hungover? Same-day appointments are available for an additional $20 fee, and services are also offered on the weekend.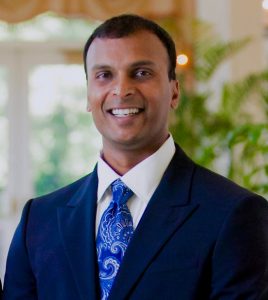 Nagula doesn't feel it's necessary to view the IV therapy purely as a hangover cure, though. Rather, for DC, it can help everyone from athletes in need of fast recovery to those suffering from burn-out in a city whose culture is mostly "work hard, play hard," he says. Others who might benefit are those with viral gastrointestinal issues or those feeling run down and in need of a "tune-up." Overall, his emphasis is on wellness. "I want to educate people on the importance of hydration and taking care of their bodies."