A guide to the newest places to eat and drink.
Restaurateur brothers Ian and Eric Hilton are best known for casual hangouts around U Street, like the Brixton, El Rey, and American Ice Company. But their latest spot in the neighborhood is a little more grown-up. Gaslight Tavern, lit by three fireplaces (two gas, one wood-burning), opens on Monday, January 29.
"It's a turn-of-the-century, old-school tavern feeling," Ian Hilton says. "We're trying to bring a higher level of service."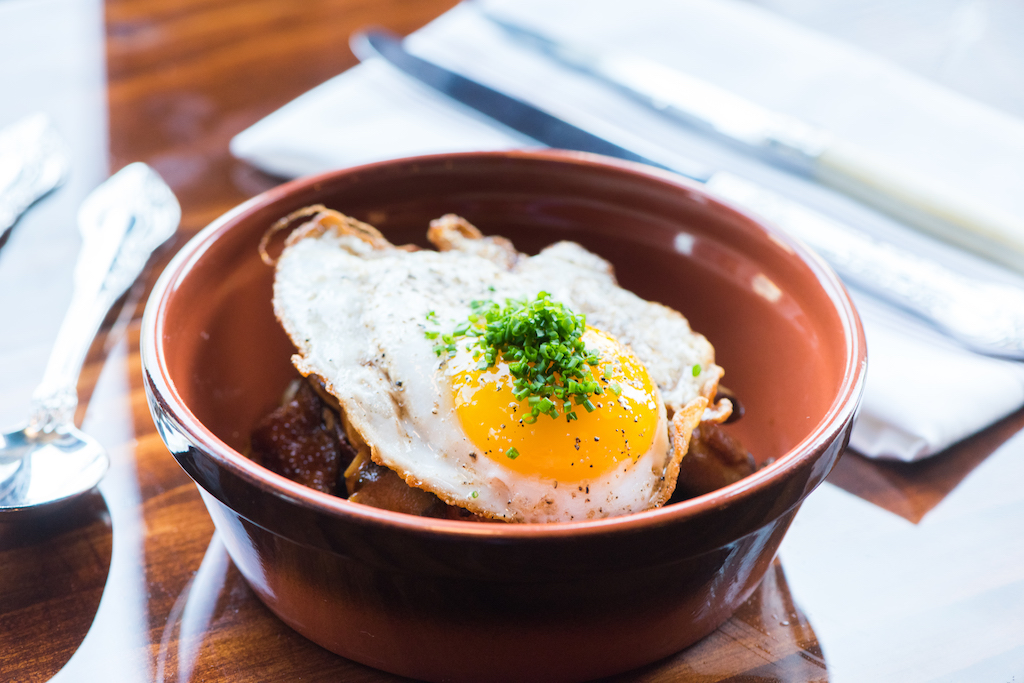 Chez Billy Sud chef Brendan L'Etoile is giving the menu a Montreal-French backbone, although you can still get a classic cheeseburger. Look for poutine with a vegetarian mushroom-miso gravy, Canadian oysters, and chicken leg confited in duck fat. Continuing the fancy toast trend, there's also sherry-mushroom toast with fried duck egg and goat cheese.
Lots of chefs like to talk about how their moms inspired certain dishes. In the case of desserts, L'Etoile's mom, Lilienne Conklin, is actually making them. (She formerly ran her own catering company and also does the pastries at Chez Billy Sud.) Try her ice cream brownie sandwich or parsnip cake with cream cheese frosting.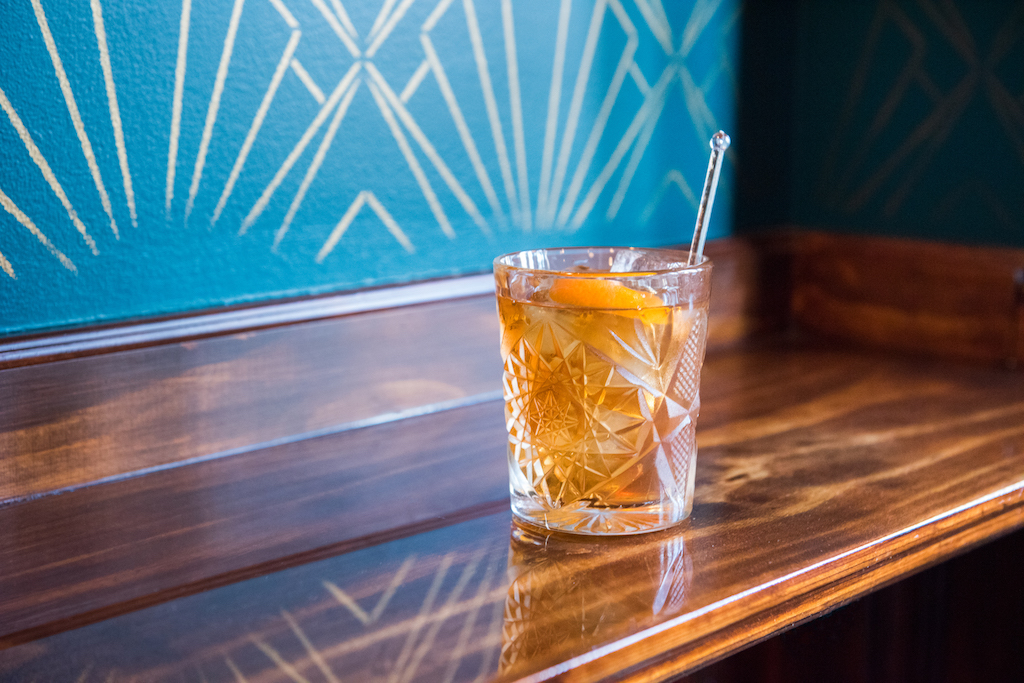 Barman Sam Vasfi has put together a cocktail menu with variations on classics ($12-$13), including some that people might know but don't often order, like a Boulevardier or Corpse Reviver. Each drink comes with an annotation about where and when it originated. Down the line, Vasfi would like to add big punch bowls for groups.
And while the vibe is old-world, the wine is new-world. "We didn't want to go really funky and crazy. We wanted wine that you could drink on the patio," Vasfi says. The same goes for the handful of beers.
Joe Reza, also an owner, tried to create a 1920s aesthetic in the space. A mix of his own family photos and old-timey finds hang on the walls, along with floral oil paintings. Bronze work behind the bar was salvaged from the Baltimore Museum of Art.
In the winter, the bar gets cozy with three fireplaces, but check out the park-like courtyard in the back when the weather is nice.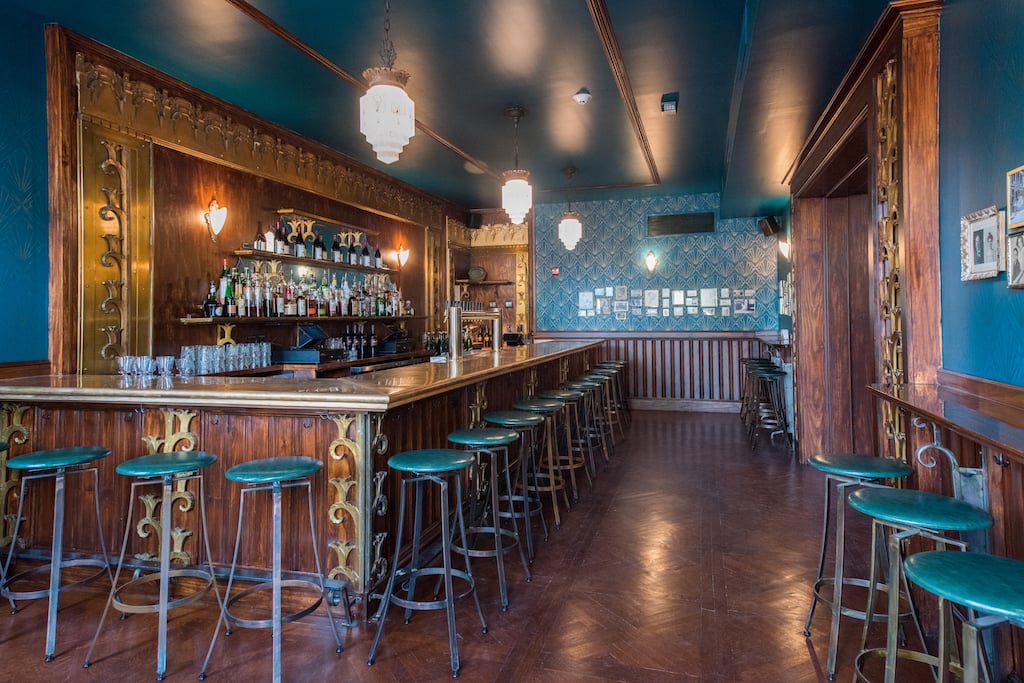 Gaslight Tavern. 2012 9th St., NW. Open daily at 5 PM. 
CORRECTION: Gaslight Tavern opens Monday, January 29, not 22nd.