I've long regarded the candle as the perfect hostess gift: small and experiential, the range of scents allows you to feign knowledge of a recipient without really knowing, well, much at all. Does your coworker like vanilla lattes? Bet she'd like a vanilla candle. Looking for something for your girlfriend? A rose-scented candle should go over well. Does your uncle drink red wine? Does he ever.
Yes, Cabernet-scented candles are out there, and wine isn't the only drink cropping up in wax form. From potent, high-proof spirits to sweet wines and citrus-y cocktails, here's a guide to picking out a boozy candle for the drinker in your life.
If you like Irish whiskey…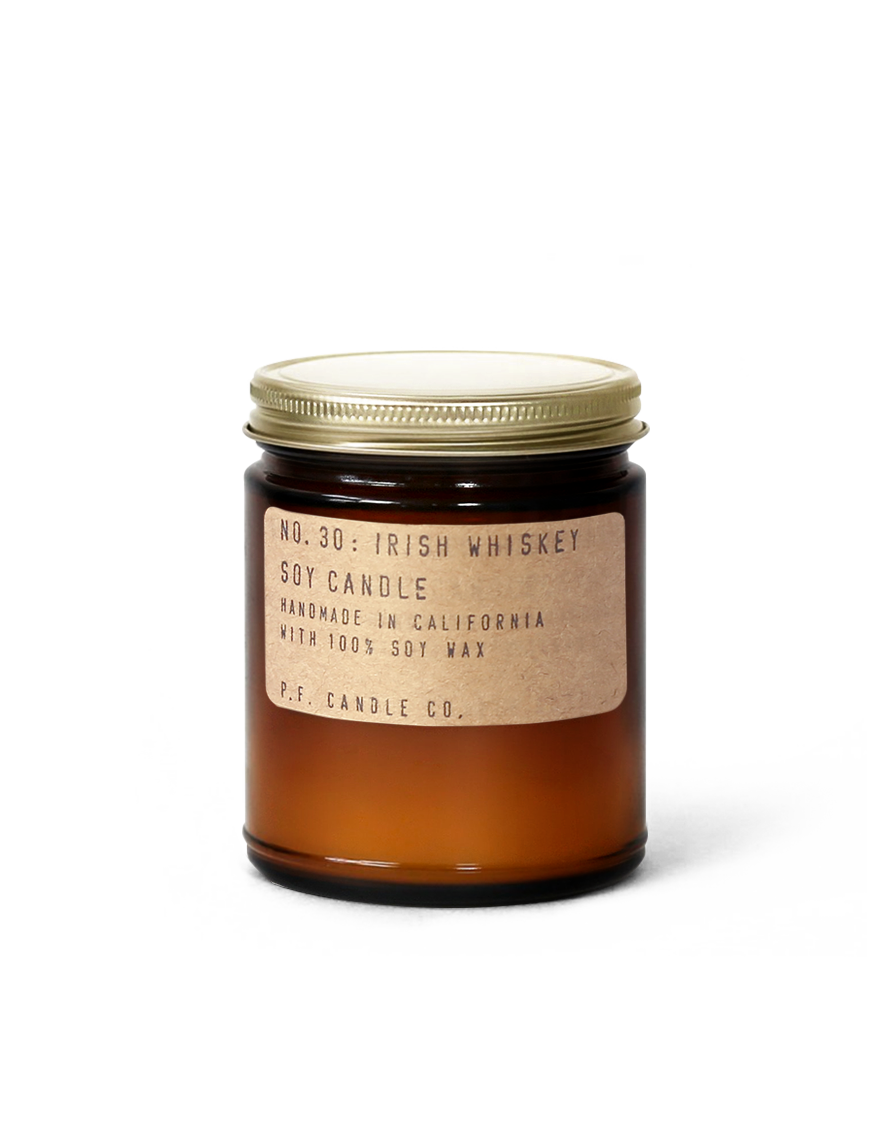 P.F. Candle Co.'s No. 30 Irish Whiskey, $18
A classic, warm scent that evokes notes of vanilla, tonka, and yes, everyone's go-to Irish tipple, Jameson, this soy candle from California cult-brand P.F. Candle Co. can be used to excess without risk of a hangover.
If everything is better with orange juice…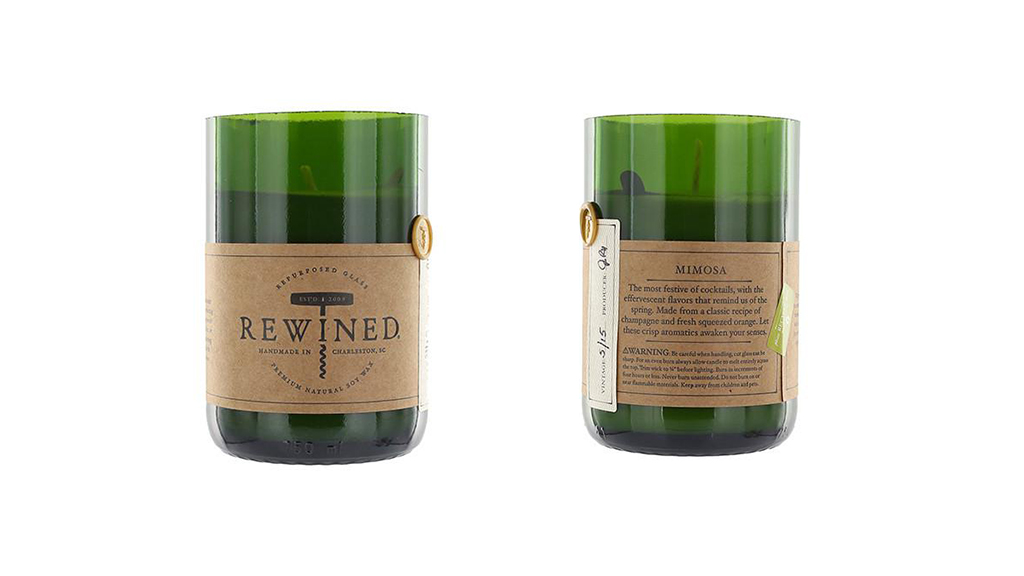 Only available during springtime, these candles housed in recycled wine bottles last up to 80 hours. That means that, like any good bottomless mimosa brunch, you can camp out with this bad boy all day long.
If you're all about sidras and ciders….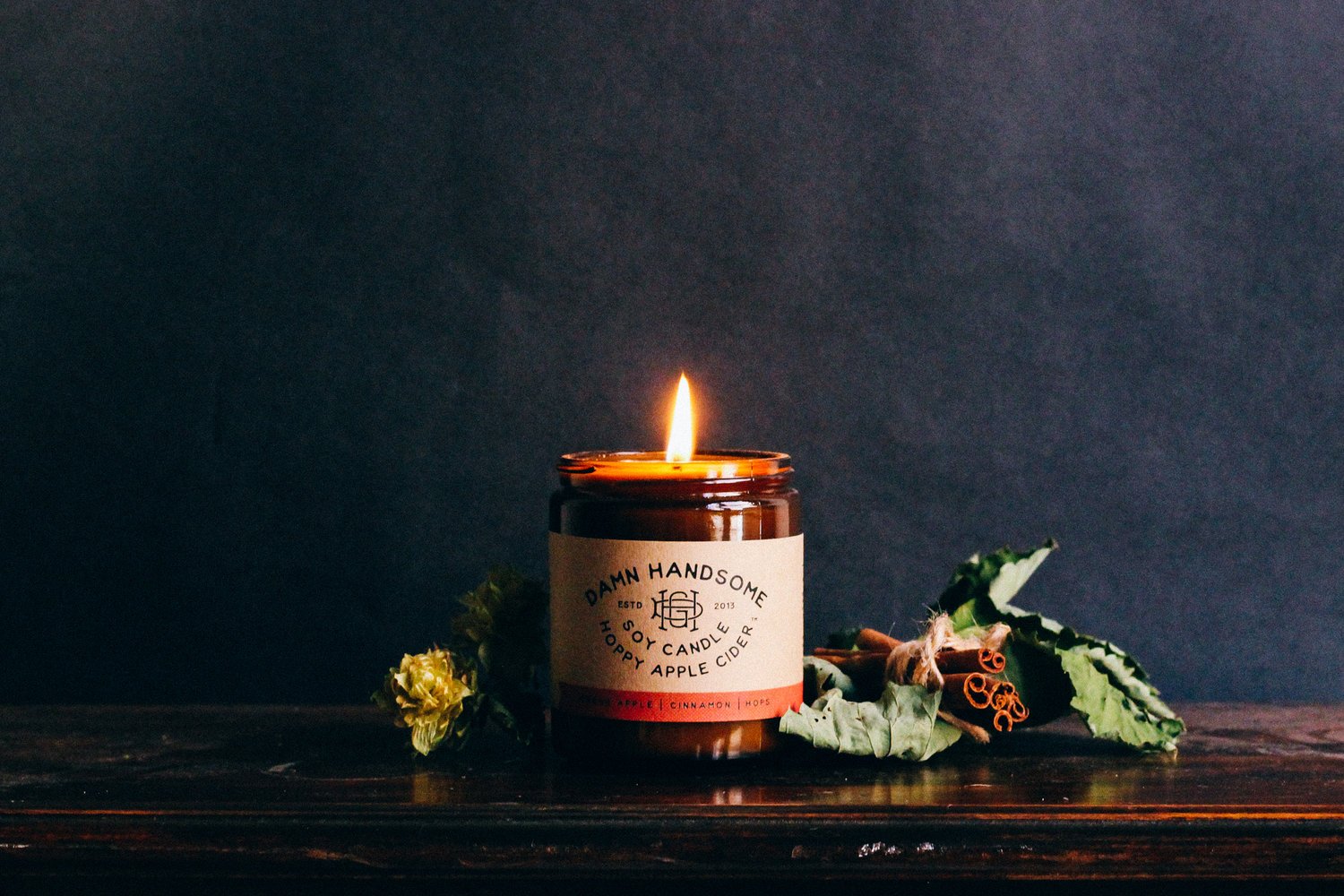 Damn Handsome Hoppy Apple Cider, $14
Crisp and refreshing, this apple-scented soy candle melds notes of bright hops with sweet cider for a scent that is unexpectedly refreshing.
If you love the South…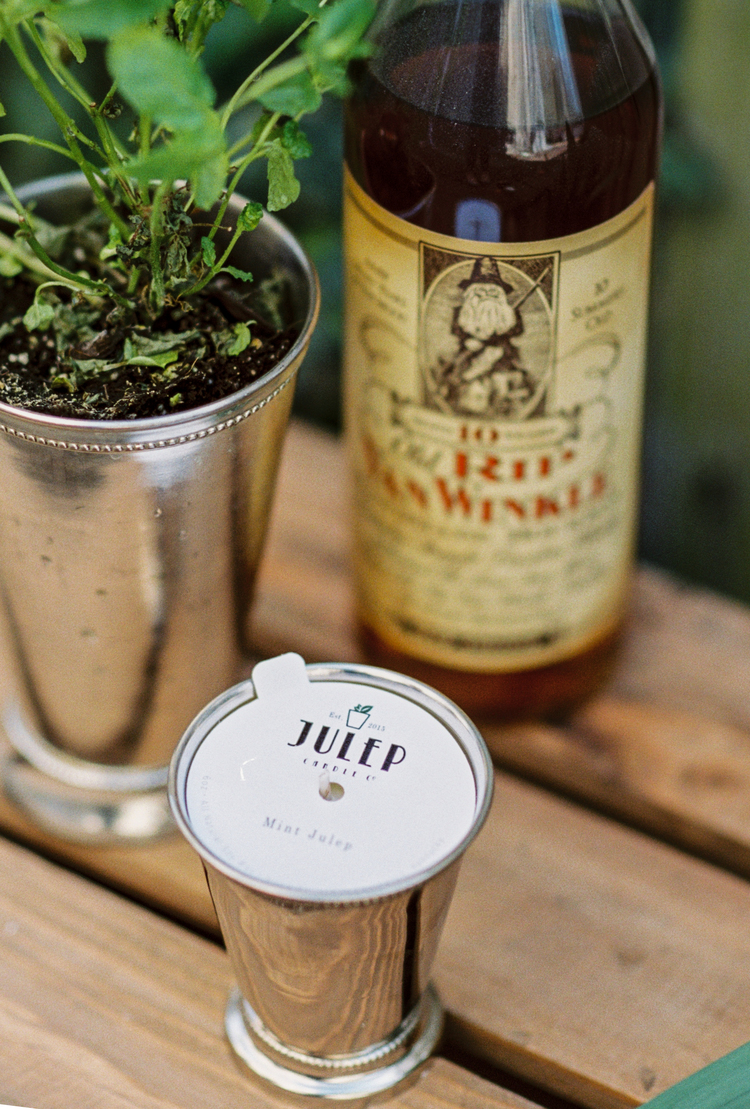 Julep Candle Co. Mint Julep, $36
Porch sittin,' preppy sports, and plenty of booze—what's not to love about southern living? Relive the glamour of the Kentucky Derby, minus all the heat and horses, with a mint-scented candle ensconced in a classic julep cup.
For the rum drinker…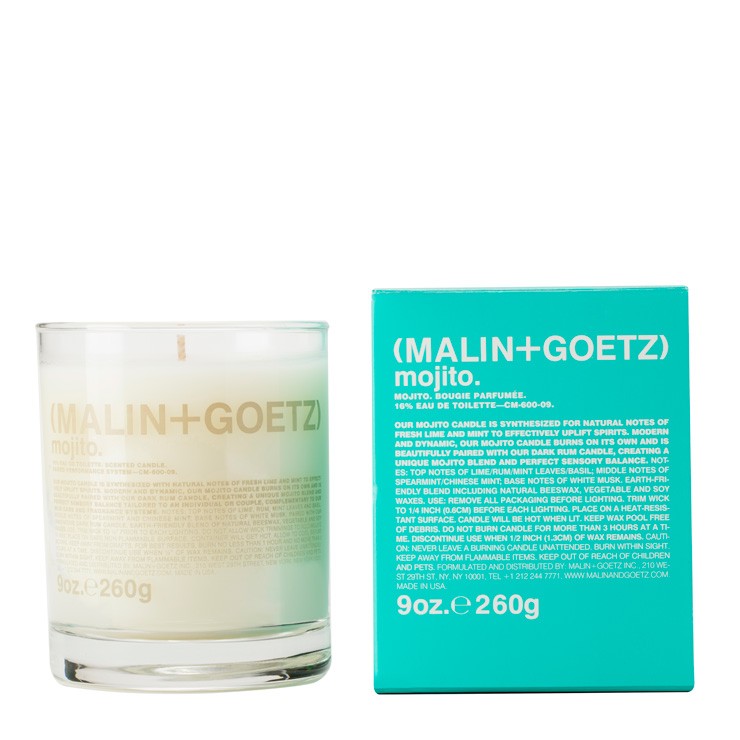 Malin + Goetz Mojito Candle, $55
With muddled notes of mint, basil, and lime, this candle is an herby-citrus treat that will transport you to a beach bar far, far away.
For the ones who like it light…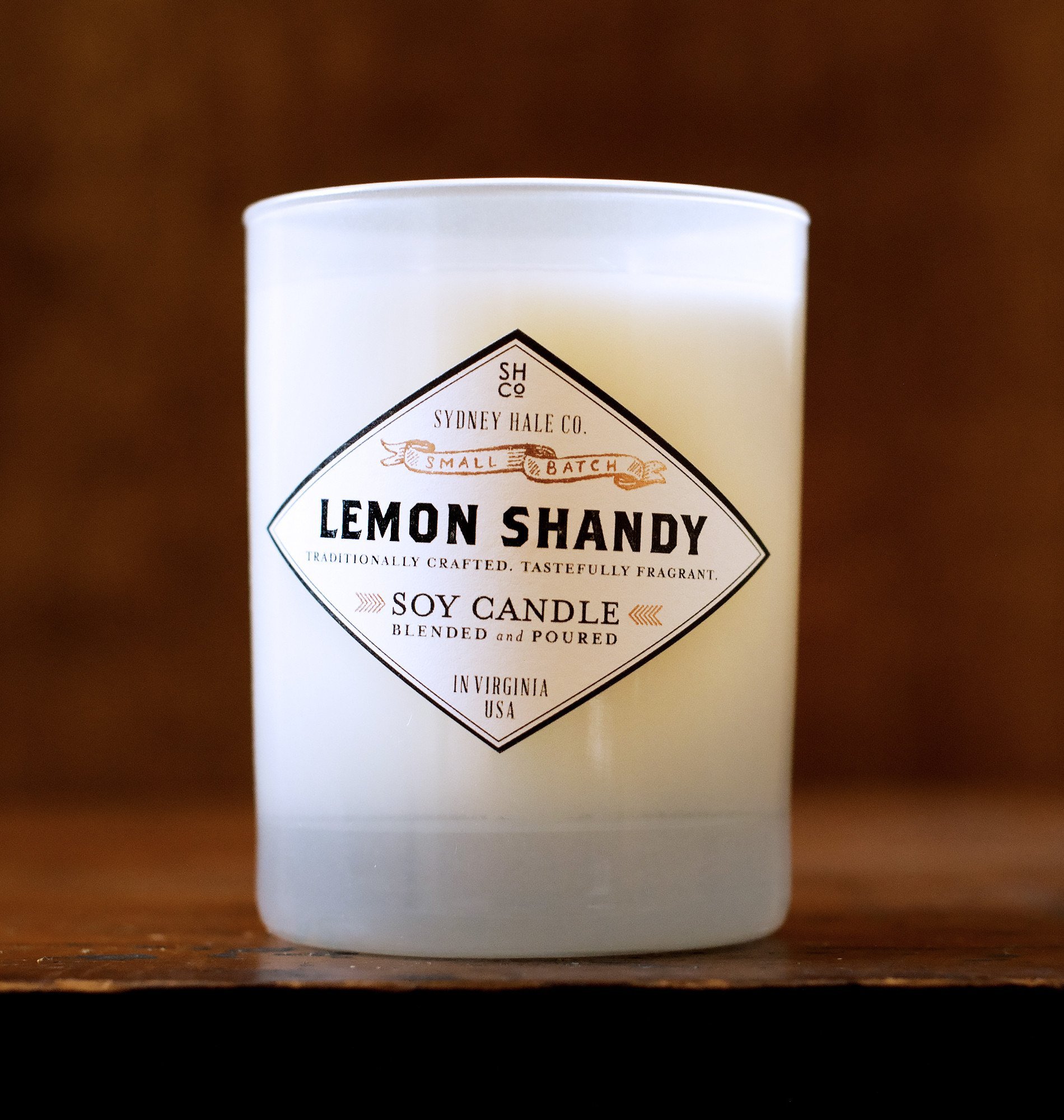 Sydney Hale Candle Co. Lemon Shandy, $30
Prefer to go light on booze and heavier on the sweetness? A soft summer shandy from Virginia candle-maker Sydney Hale is a perfectly subtle way to start off spring.
For those who prefer bubbly…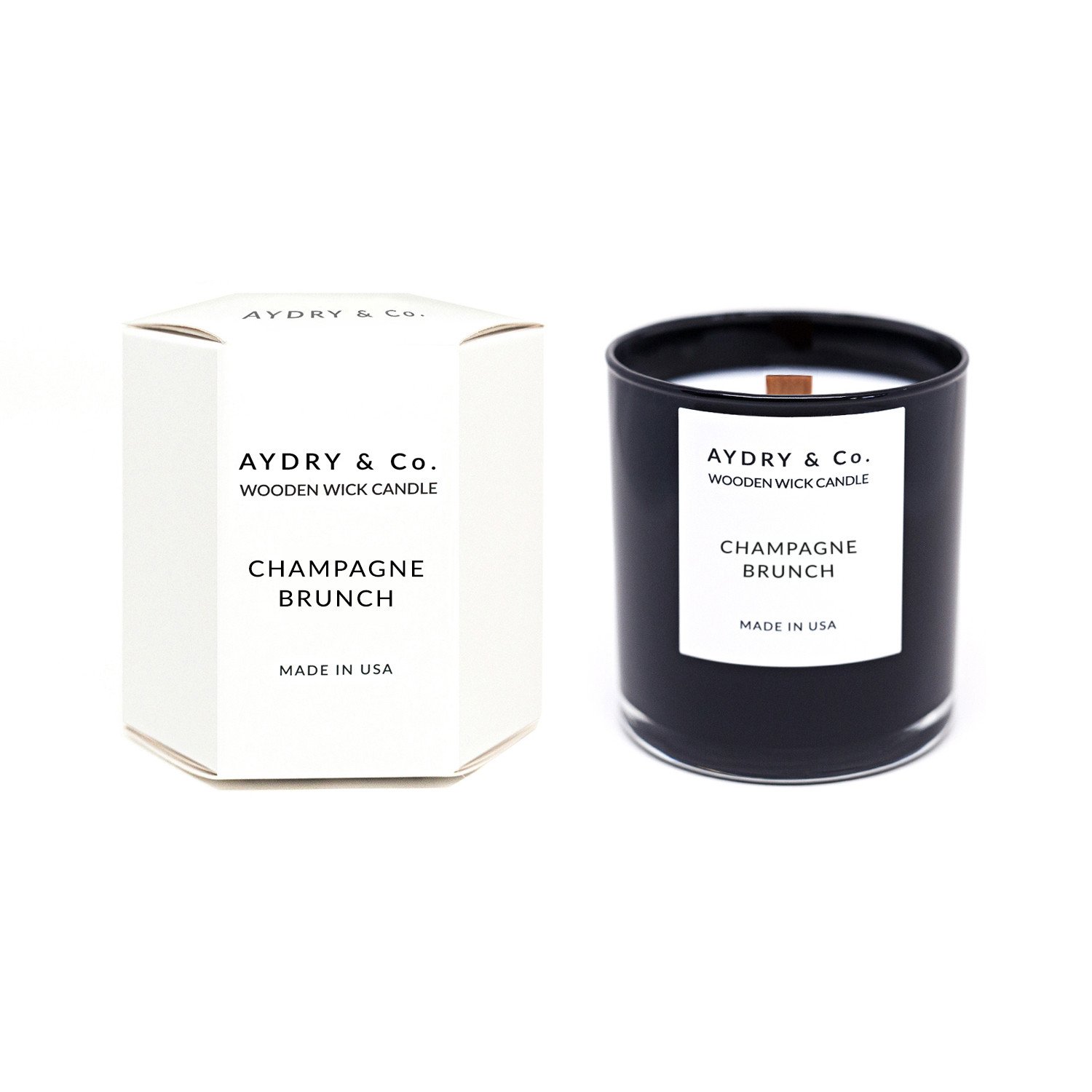 Aydry + Co. Champagne Brunch, $36
We all have that one friend who refuses anything sans-carbonation. Keep them content with a classy champagne-scented candle that works for special occasions, or as a daily reminder to treat yourself.
For the hop-heads and home brewers…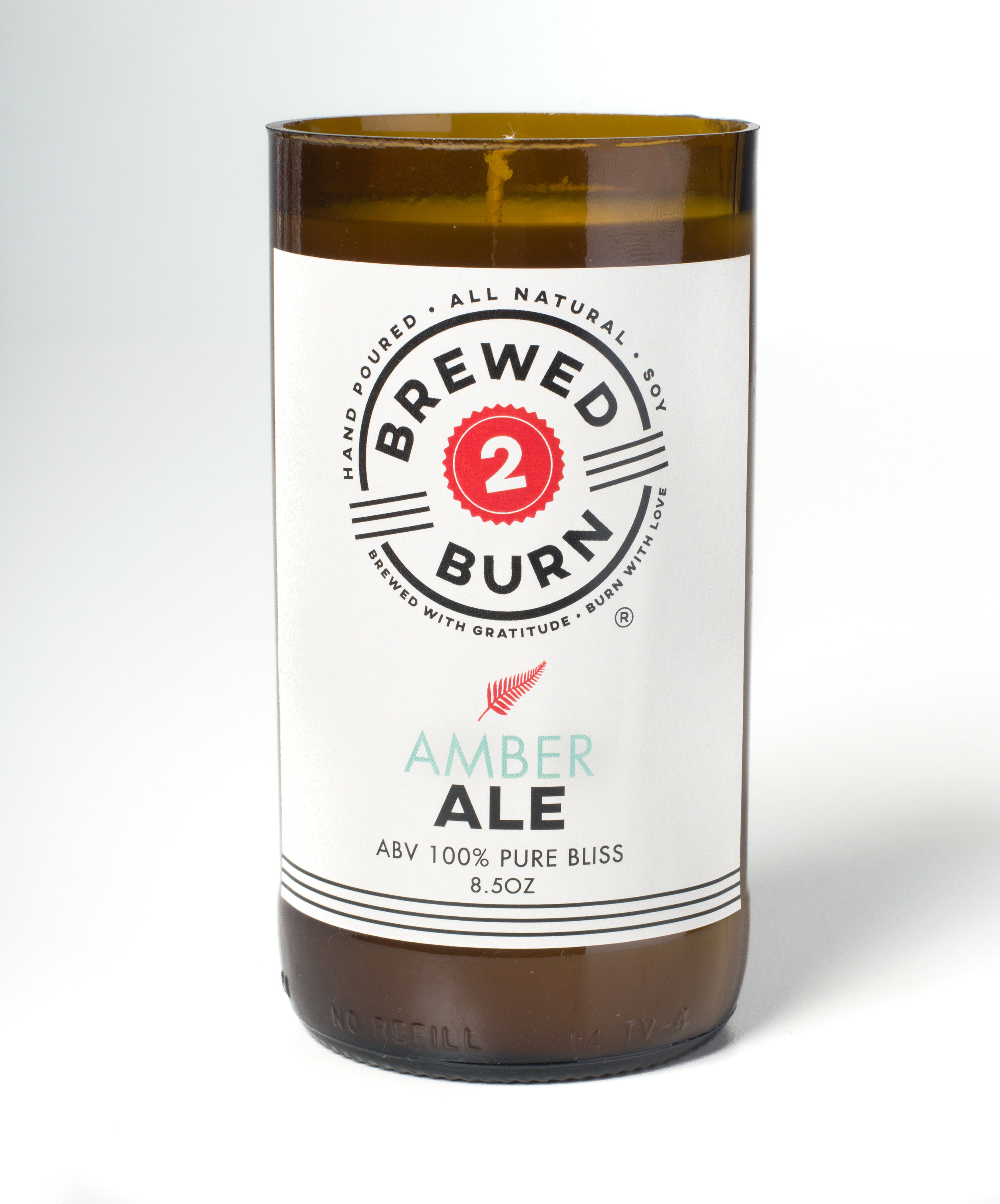 You can choose from beers ranging from rich porters and creamy stouts to scents like this smooth amber ale. Makes a great gift for groomsmen.
Oh, you fancy?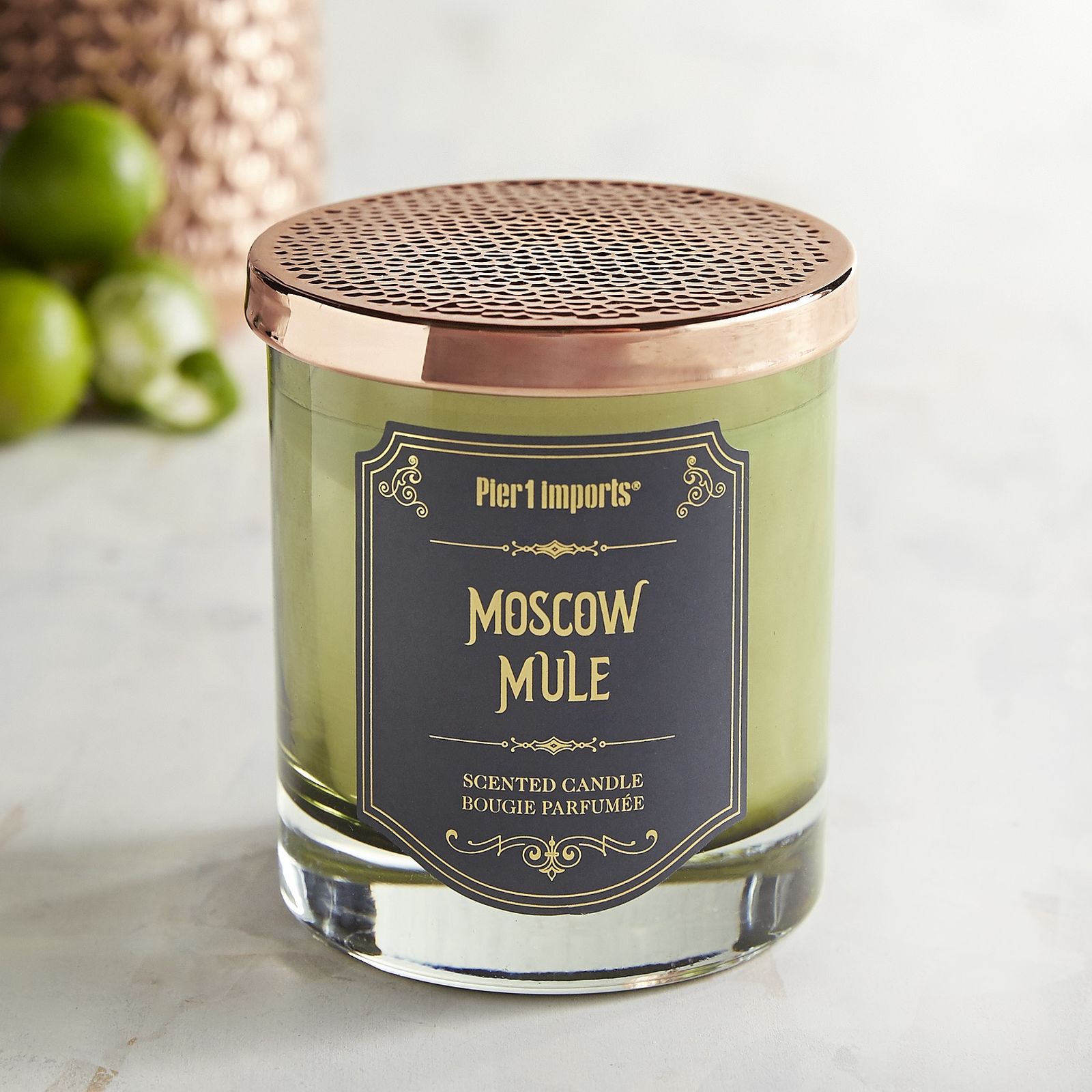 Pier 1 Imports Moscow Mule, $15
Okay, so this one is missing everyone's favorite aspect of the Moscow mule: the fancy copper mug. However, underneath that copper-hued lid is the same citrus-ginger scent you expect of the vodka (or gin!) stalwart.
If you're all about rosé all day…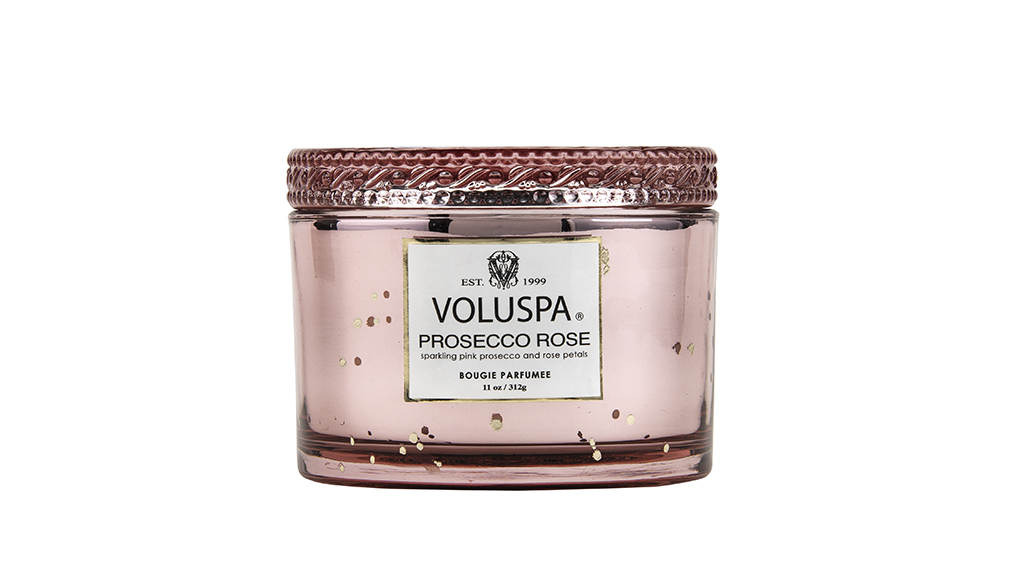 The crème de la crème of boozy candles, Voluspa packs the whiff of fizzy, just-uncorked prosecco with the enchanting scent of rose petals, then packages it all in this sparkly pink glass.