Live your best Sunday life at the W Washington DC's POV lounge, which is launching a "Sunday Fuel" series as part of the hotel's Fuel program, or what the hotel considers its fitness and wellness experience. 
What started in 2016 with hip-hop yoga and brunch has become so popular that it's evolved into regular weekly programming. The official tagline is "Detox.Retox.Repeat," and 2018 brings dance classes with instructors from Alexandria's Sensazão Dance Fitness, which has been called "Zumba on crack" and can burn up to 1,000 calories in one 60-minute class. The dance classes are free(!), and will be held every Sunday for the foreseeable future. Attendees receive 20% off toward the hotel's new Latin-inspired brunch (aka, the retox portion of the series) that includes bottomless mimosas and bellinis (okay, it's not all Latin-inspired, but who doesn't like bottomless anything?). Other brunch items include a kale "Fuel Salad," Puerco Pibil Benedict with avocado salsa, and goat cheese and guacamole toast.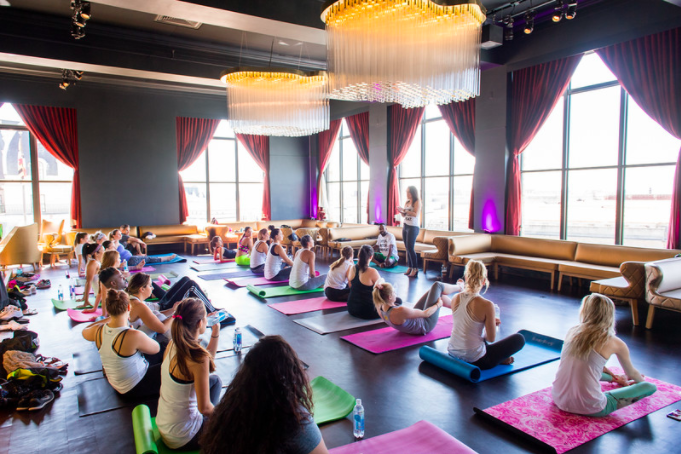 The Sunday Fuel series kicks off April 15 for media and influencers, and beginning April 22, the detox-to-retox event is open to the public. The dance class starts at 11:30AM. RSVP at brunchfuel@gmail.com.