Want to share your transformation story? Whether you lost weight or gained muscle, I want to hear from you! Email me at kolsen@washingtonian.com.
Who: John "Rum" Rumcik, 40, realtor at RE/MAX Gateway
Lives: Lorton
Height: 6′
Start weight: 315 pounds
Current weight: 250 pounds
Turning point: For several years my doctor was concerned about my blood pressure. I told him he was wrong. I had 22.5-inch arms and would blame his equipment because it was supposed to only fit an 18-inch arm. Turns out, I was wrong. I had high blood pressure, and after my physical before I turned 40 he put me on medicine. At my follow-up last December I was supposed to have lost weight. I did not. My blood sugar was very high and I was on the verge of being put on medicine for that. My doctor's guidance was a big motivator for me—even though I exercised daily, my body couldn't support that weight, long-term. He summed it up: "How many 315-pound, 70-year-old people do you know?"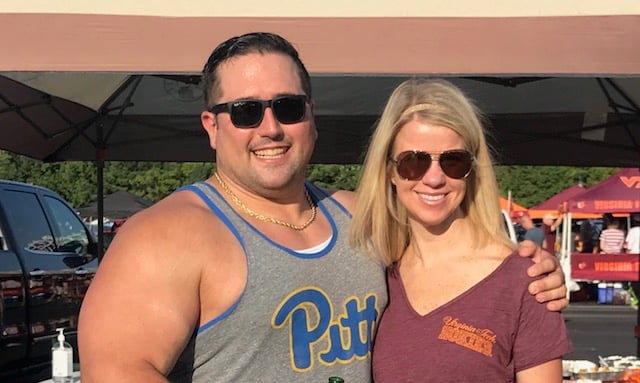 In January I made the decision to do something crazy: I always wanted to meet Arnold Schwarzenegger. He has been an inspiration to me throughout my life. I decided to take a year to prepare and enter the 2019 Arnold Classic Bodybuilding contest in the Amateur Masters 40+ division, with the intention of winning. Having never competed in bodybuilding, that's a long shot. I knew that I needed to get professional help and hired Ken Settepani, a professional bodybuilder and coach.
Then, the luckiest thing happened to me. I entered a contest from Omaze [a charity that connects people with their favorite celebs] to win a chance to have Arnold be my life coach. I won! In the fall, my wife and I will fly out to Los Angeles and meet Arnold, have lunch, and ride in a chopper with him. Even with achieving my goal of meeting him, I'm still moving forward to compete in the contest in 2019. As good as I feel now, I want to keep on improving.
Exercise: I followed Settepani's specific regimen for training, working out six days a week for an hour of weights and about 30 minutes of cardio. I have always worked out and was doing a similar lifting program in the past. The difference was the diet.
Diet: When I lost the first 25 pounds, it was from eliminating all processed foods and working out five days a week. Then I went to a high protein, cycled carb diet. I had to meal prep, too. I eat the same things daily: low fat protein (cod, tuna, chicken, salmon, eggs, and egg whites), carbs (brown rice and sweet potatoes), and vegetables. Even though I eat the same things, I am so happy with the results that it motivates me to stay focused.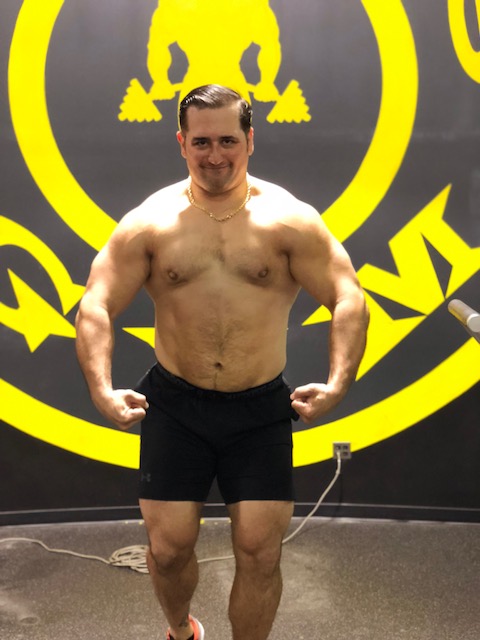 Fave splurge: Pizza. I splurge on it but not like I would in the past.
Then vs. now: The changes to my health have been incredible. I used to snore, but after I lost about 30 pounds, I stopped snoring. I sleep so much better. I am off all medications now. The way I feel is one of the best benefits. This has become a lifestyle change for me and I'm happy that I did it. I feel better at 40 than any other time in my life.
Workout wisdom: Make the decision and do it. Commit to it. The first step is to track what you're eating—the diet has the biggest impact on results. You can't outwork a bad diet. Discipline and hard work are the two most important supplements you need.
This interview has been edited and condensed. 
Email me at kolsen@washingtonian.com to share your story!