The CEB Tower in Arlington is opening its observation deck to the public on June 21st, offering a 360-degree view of Washington's skyline and the surrounding area. The spectacle doesn't come cheap—tickets are $22 per person.
The deck—which is almost entirely indoors—takes up the 31st and 32nd floors, and will have a grab-and-go style café where guests can order food, wine, and craft beer before they take a self-guided tour. 
The tower's general manager Graham Dunn says visitors will be able to see as far as Silver Spring, FedEx Field, and MGM National Harbor. Legends, the firm that designed the space, is also behind the One World Observatory in New York.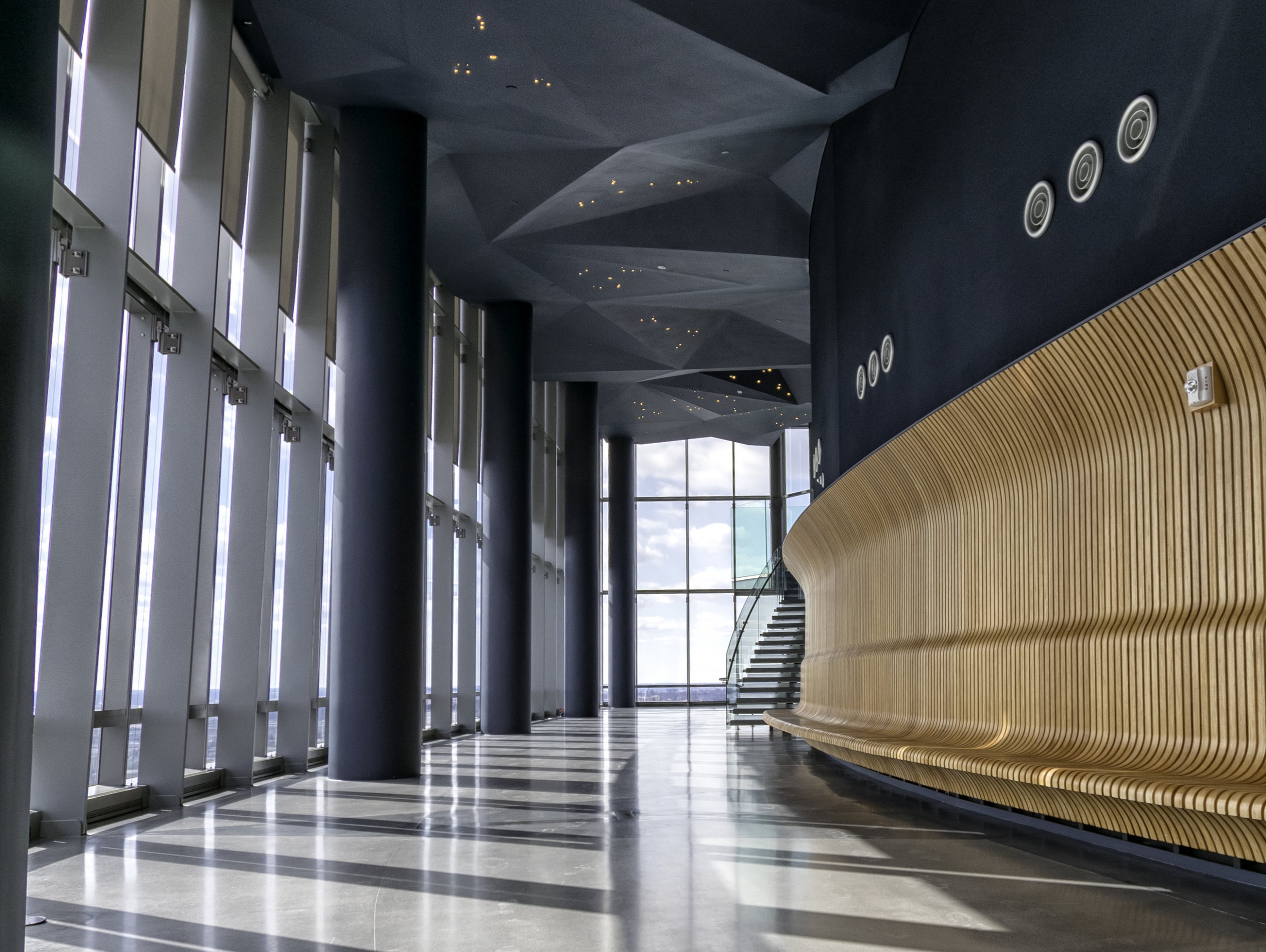 "I think it's a great starting point for any trip to DC," Dunn says. "Someone who is unfamiliar with DC can get a layout of the Washington Monument and where it is compared to the Capitol Building, the Lincoln Memorial, and Georgetown."
The attraction will also have a "Windows Into History" exhibit, an interactive digital experience that features a 55-inch touch screen to tell the stories of people who have influenced US history. Holograms depicting Ida B. Wells, Frederick Douglass, and Susan B. Anthony will share their perspectives on suffrage. 
A  "selfie station" will allow guests to take a photo with the Washington Monument and Mall through the glass in the background. Advanced timed tickets can be purchased online now at theviewofdc.com. The tower is located off the Rosslyn Metro stop at 1201 Wilson Boulevard.