The 14th Street corridor is a melting pot of cuisines—Mexican, Szechuan, Spanish, Ethiopian, you name it—but missing from that line-up? A dedicated Indian restaurant, at least until now. After a week-long soft opening, Pappe is officially serving cheffy Indian dishes and spice-tinged cocktails.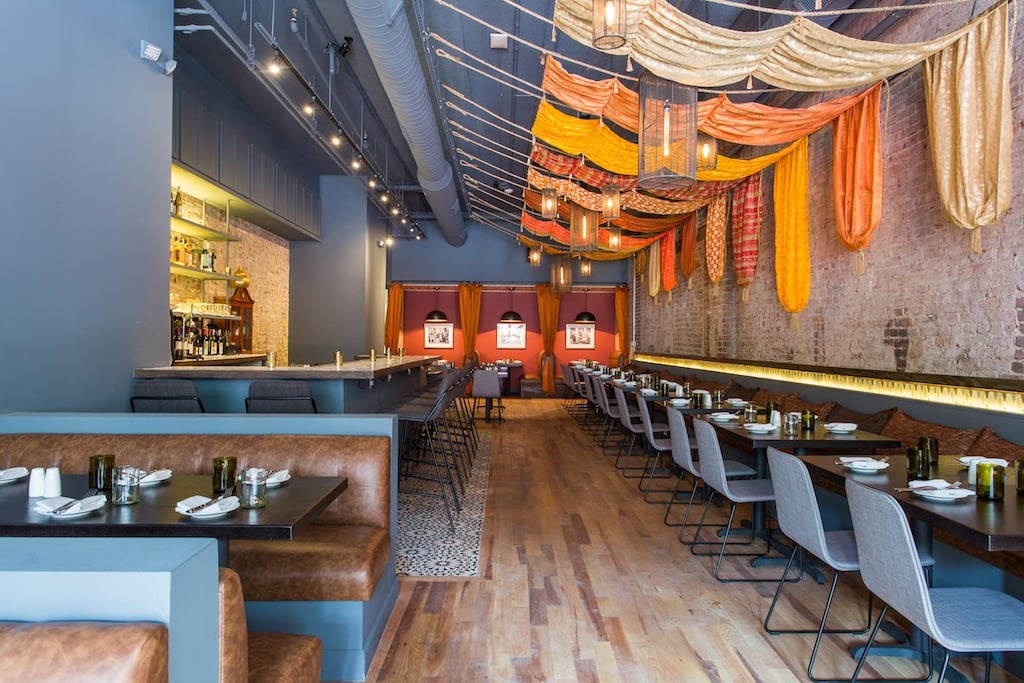 The airy, 85-seat spot is the brainchild of Vipul Kapila and chefs Sanjay Mandhaiya and Shankar Puthran. Kapila met the toques while they were cooking at Saffron restaurant in Falls Church. Kapila tried their fiery vindaloo, and it tasted like home—he says he hasn't found anything like the vinegary curry outside of India. Soon, the group was kicking around ideas for a real Indian restaurant in DC that would cook the kinds of dishes they ate growing up.  
Kapila says there's no dumbing down dishes—spices are roasted and ground in-house, kebabs are grilled over an open fire, and you better believe the vindaloo is hot. Guests can order from a dinner menu of mostly Northern Indian dishes, with a few Southern-inspired seafood items such as Goan-style crab cakes or Allepey sea bass curry with coconut and green chilies (lunch and brunch will launch soon). While you'll find familiar plates such as samosas, chicken tikka masala, and a bounty of vegetarian items—all served by entree or side-sized portions—there are also less common dishes (i.e. bone-in goat with chilies and garlic-tomato chutney).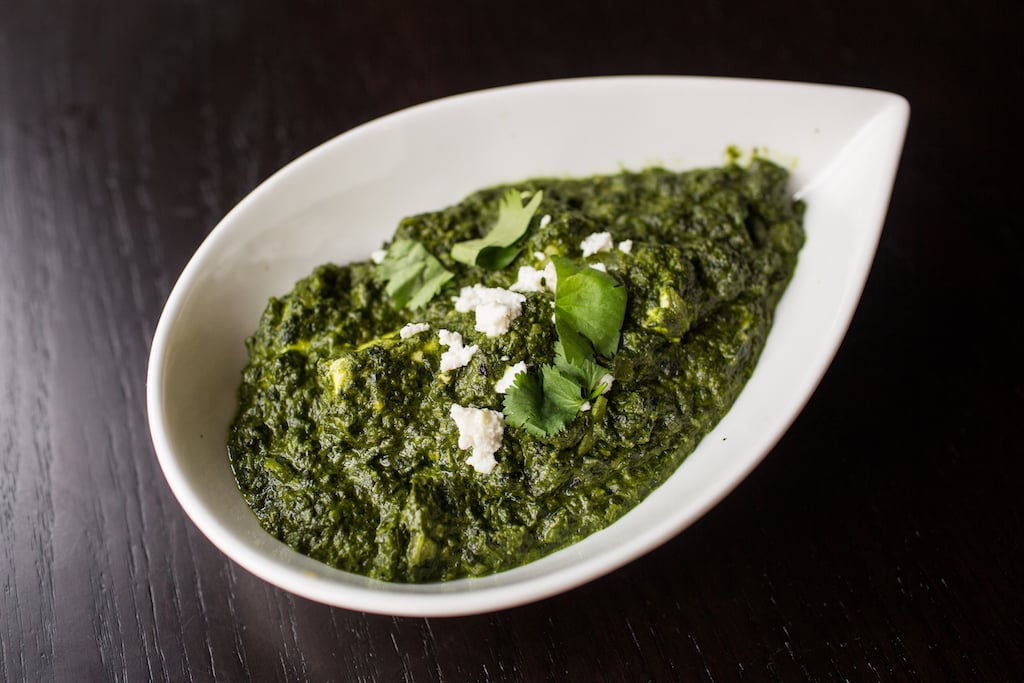 The cocktail menu shakes things up, too. Yes, there are the requisite glasses of rosé and craft beers, but the modern-Indian theme continues in drinks with rum, tamarind, and curry leaves, or gin and cardamom.
It's modern touches like this that Kapila thinks will set him apart from other Indian restaurants in DC. "This is totally a passion project for me. The stars lined up," he says. (And he means passion project literally—by-day, Kapila owns an IT consulting company.)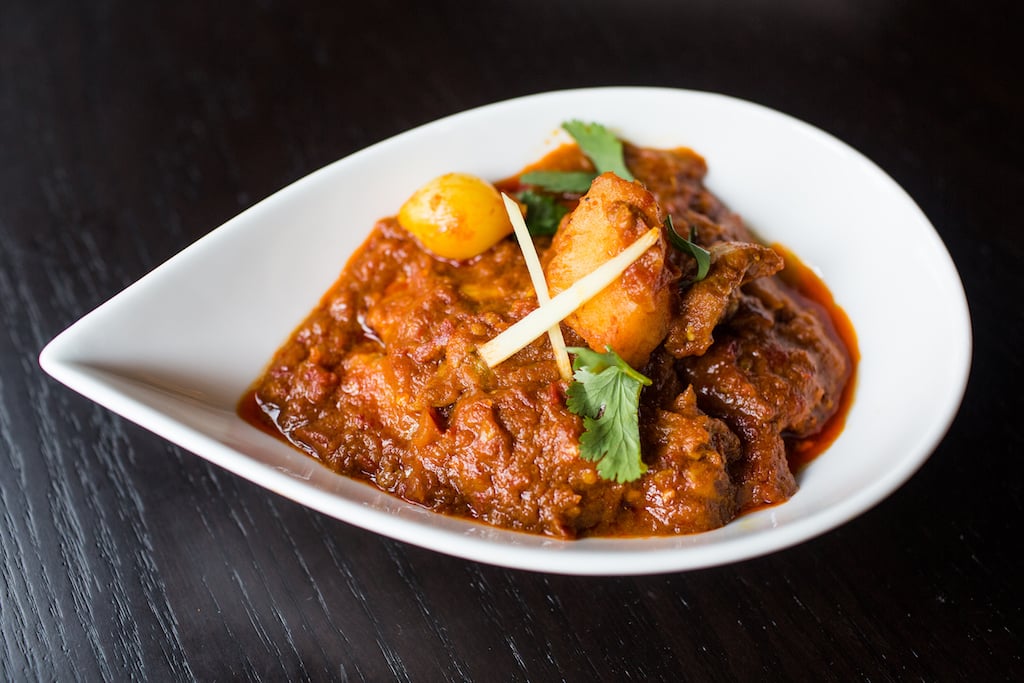 Though the team is channeling a taste of their homeland, there's still homages to DC. The ceiling's draped silk tapestries are meant to evoke New Delhi fabric markets, complemented by three red stars representing the District flag. Antique trays feature Indian advertisements from the 1960s, while vintage Indian photographs are interspersed with Metro signs, Smart Cards, and Wizards jerseys.
The restaurant's vibe is meant to connote friendliness, ease, and belonging, says Kapila. It is named Pappe, after all, which is the Punjabi word for "brother." Kapila and the chefs frequently call each other that, and after their architect Melissa Funkey overheard then, she recommended it as the restaurant's name.
"It took us a little while. We were like, 'What kind of name is that?,'" says Kapila with a laugh. "But it stuck."
Pappe; 1317 14th St. NW