On Sunday, Johnny Mathis will perform at the Georgetown University Hotel and Conference Center in support of Child Justice, a Silver Spring legal aid organization that helps kids who are "lost in the system."
"The legal system has a gap in it," Mathis says. "Who looks out for the children who have been exposed to abuse or violence at home, substance addictions or neglect, and don't have the financial resources, knowledge, or experience to fend for themselves? That is where Child Justice enters into the equation."
The fourth annual "Heroes of Child Justice" event honors those who have supported Child Justice over the years, including Governor Larry Hogan and First Lady Yumi Hogan, Maryland Secretary of State John Wobensmith, and Glenn Fueston, who leads the governor's office on crime control and prevention.
"I was very blessed to grow up in a family that was supportive, loving, and wonderful, but not all children have that same experience," Mathis says. "Because of this I have great empathy for those children whose lives have taken a less fortunate turn."
The longest-running recording artist on Columbia Records, his 1958 album Johnny's Greatest Hits spent almost a decade on Billboard's charts. Hits like "Chances Are," "The Twelfth of Never," "Misty" and "It's Not for Me to Say" solidified Mathis as the signature voice of the 1950s. As Barbra Streisand once put it: "There are a number of good singers, a smaller handful of truly great singers, and then there's Johnny Mathis."
One gets the sense that even as Mathis makes the final moves of his more than 60-year career, the singer doesn't have any plans of slowing down. He still tours year-round and, just last year, released an album of contemporary covers, Johnny Mathis Sings The Great New American Songbook. In a recent Washington Post profile, he was found waking up for a daily workout at 5:30 AM with his personal trainer. He still golfs as often as possible.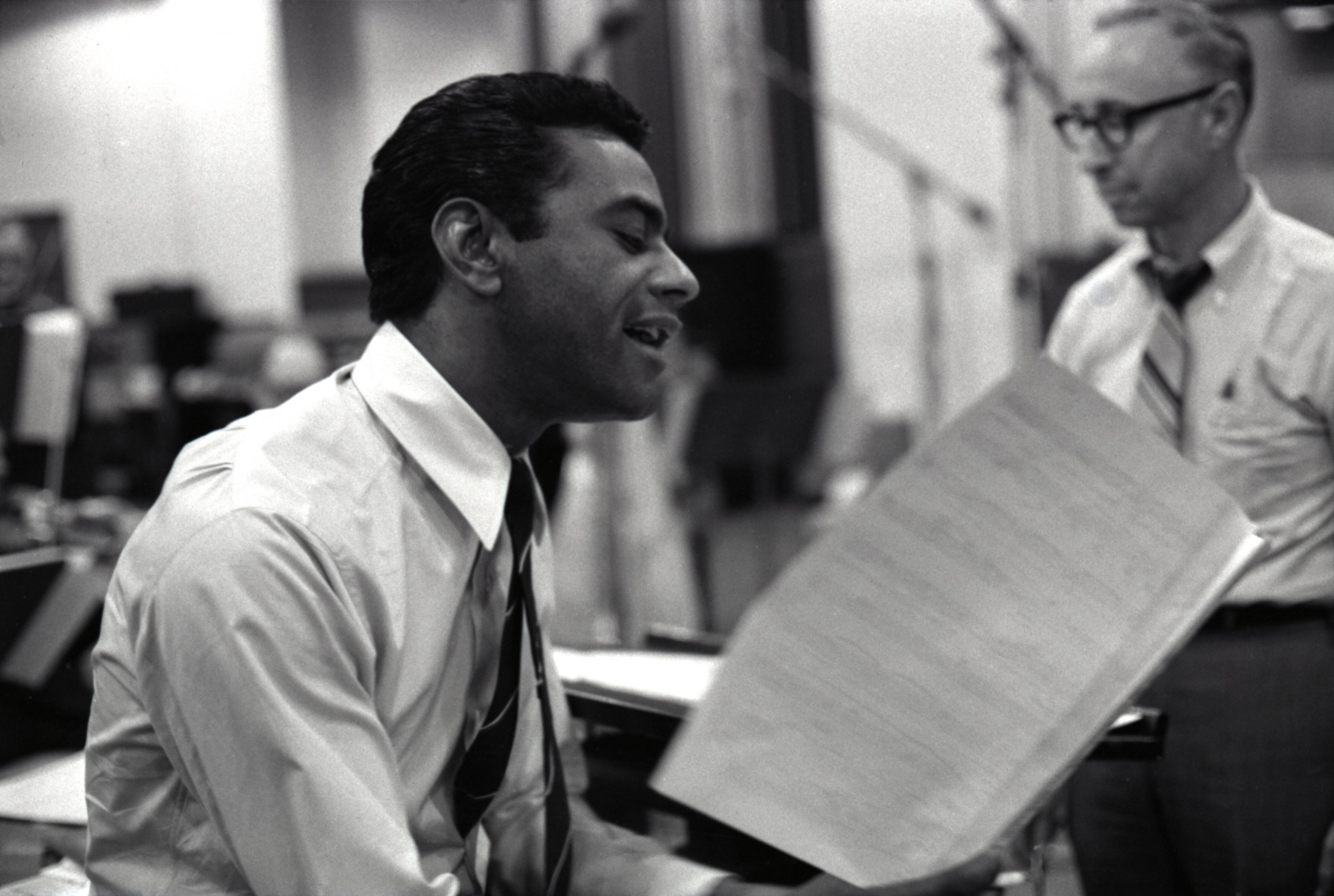 While golfing at the Riviera Country Club in Los Angeles, Mathis met Child Justice board member Tim Goodman, a successful country singer and record producer who recorded with members of the Doobie Brothers in the late 1970s and 80s. Soon, the two were playing together, both golf and music, and Goodman brought up the idea of doing a benefit concert for Child Justice.
"I believe in the organization because I've been in the trenches with my own children," says Goodman, who says his own adopted daughters had abusive parents. He met Child Justice director Eileen King almost a decade ago, and has been involved ever since.
"For these children who are victims of family violence, abuse, or in some cases, the parent's drug addiction, the courts are still trying to figure out how to properly take care of these children," Goodman says. "We offer pro bono help so these kids don't get sent back to an abusive parent for visitation. And, on a case-by-case basis, we're helping to change the law so judges can make healthier decisions."
Unlike the larger shows where he's backed by a five-piece rhythm section and 40-piece orchestra, Mathis will be performing with just a pianist and a guitar player. "And I'm the lucky guitar player for the day,' Goodman says. "It's going to be very intimate."
There will be an auction to spend a day golfing at the Riviera Country Club with Mathis and Goodman.
"Tim encouraged me to go out and show people how grateful I am for the good things that have happened in my life," Mathis says. "My life is very concentrated—all of my efforts are put into performances, or recordings, or has to do with music. So when I meet somebody who is excited about doing something like this, I'm very happy to help out."
Click here to buy event tickets or donate to Child Justice.
Sunday, September 23, 2:30 PM to 6 PM; Georgetown University Hotel & Conference Center, 3700 Reservoir Road, NW