So you have a spare few million dollars hanging around and are looking to invest in some real estate. Great. May I point you in the direction of Chopawamsic Island, a private island off the shores of Quantico recently put on the market for a cool $15,000,000.
According to the listing, the sprawling 13-acre land mass comes with a one bedroom, one bathroom house. And I thought real estate within the Beltway was pricey. But listing agent Nicholas Letendre tells Washingtonian that he expects the historic land mass—where once you'd have had a front-row seat to the almost-first aircraft—to be redeveloped. The new owner will have the option of changing the island's name, and whatever they decide will be reflected on official maps, WTOP reports.
Other benefits: The island boasts panoramic views of the Potomac and privacy from neighbors. The Metro can never let you down in the boat-only accessible hideaway, though I could imagine the Uber surge prices would be through the roof. If you're worried about flooding, never fear. Development-ready land is 13 feet above the coast, clear from troublesome tides.
Built in the 1900s, the property has been passed down through some storied owners. Samuel Langley, secretary of the Smithsonian Institution, owned a houseboat next to Chopawamsic in the early 20th century. It was there that the hopeful aeronaut attempted to launch a manned "heavier-than-air" plane, which he called an "aerodome"; unfortunately, all his attempts were unsuccessful. Less than two weeks later, the Wright brothers successfully flew a piloted craft in North Carolina.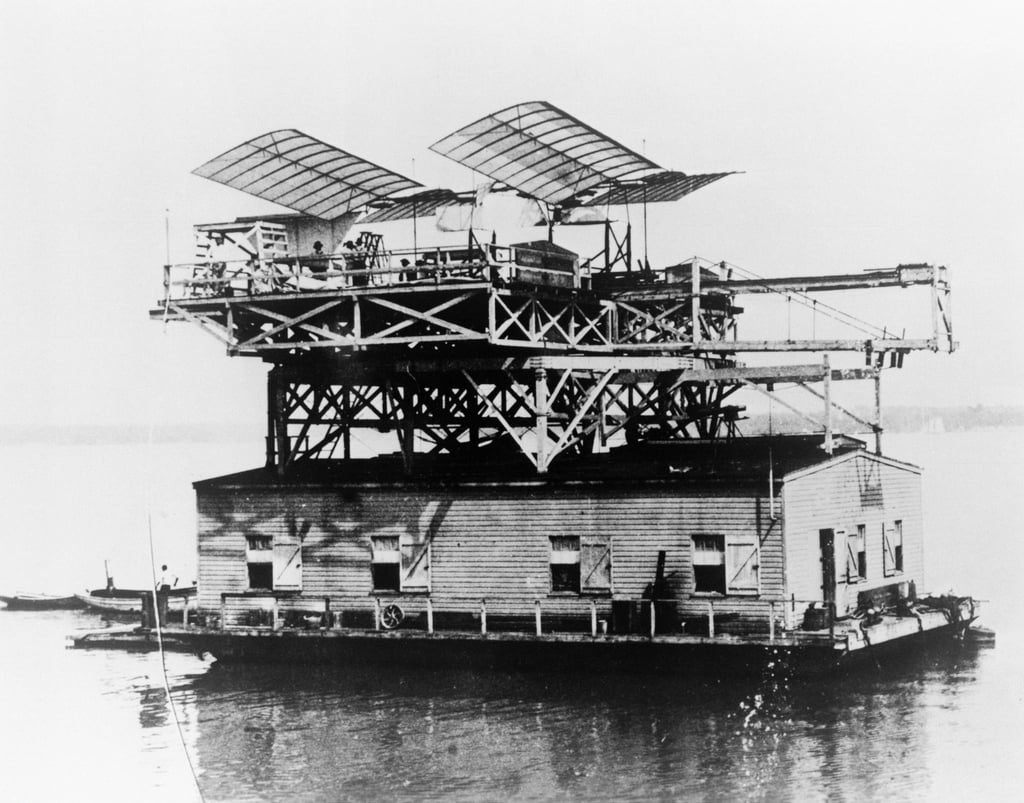 Letendre tells Washingtonian the property was first offered to the Marine Corps, but they turned it down. He adds that the property is open to anyone, regardless of citizenship, as long as they're able to pony up the funds and pass the standard checks for purchasing and owning a home. Maybe we found the new Airbnb spot for when Putin visits the West Wing?