These ten stars are household names in one of America's biggest theater scenes—and strangers to most everyone else. We asked them about the quirks and perks of working the local stages in a federal city.
Naomi Jacobson
First production here: 1992.
Last parts you saw her in: Helen and Mrs. Hedges in Born Yesterday at Ford's Theatre.
Other memorable roles: Dr. Ruth in Theater J's 2018 Becoming Dr. Ruth, Nancy in Woolly Mammoth's 2007 The Unmentionables.
Strangest day job: Bartender in the greenroom at The Joan Rivers Show.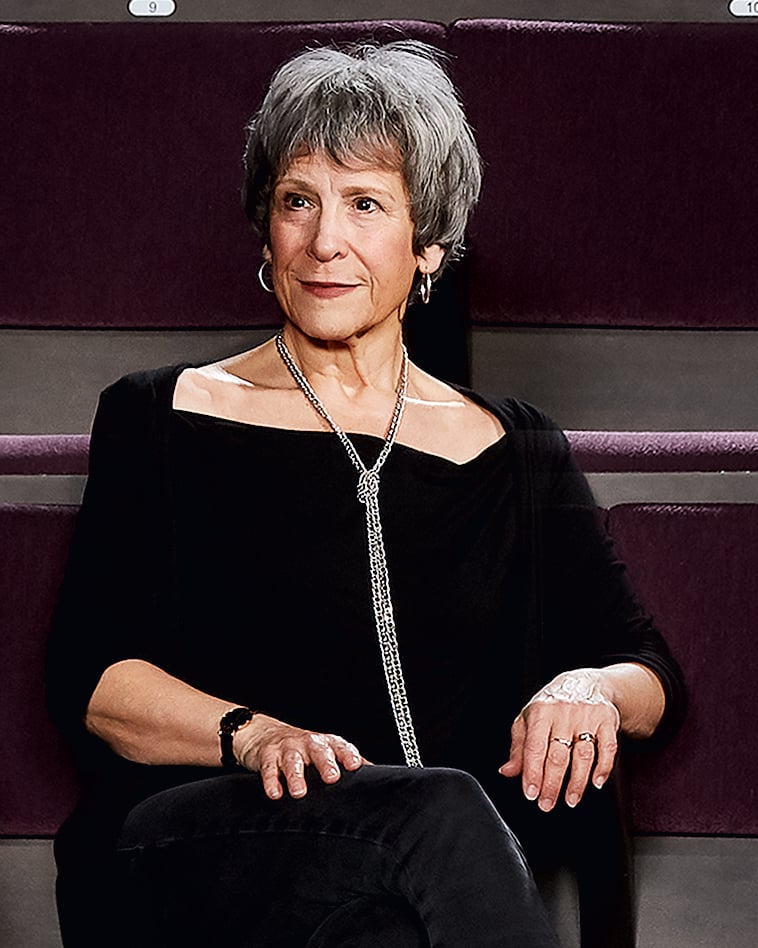 "Even if I only worked at one of the top-paying companies in town and I worked 50 weeks a year, I'd still only make about $50,000. Most of us work at other theaters that pay $750 or $800 per week. There's no vacation pay, no sick pay. I do have health care through the union, but not dentistry. It's great that there's an Equity pension, but it ain't much. A lot of us don't retire until we can't memorize anymore. I knew the statistics—all of our acting teachers told us going in. I'm one of the lucky ones. And I still can't live on it. But I never would've made a different decision. I've never looked back."
Back to Top
Felicia Curry
First production here: 2003.
Last part you saw her in: Mitra in Signature Theatre's Masterpieces of the Oral and Intangible Heritage of Humanity.
Other memorable roles: Grace in Woolly Mammoth's 2017 An Octoroon, Sweet Thing in Arena Stage's 2017 Nina Simone: Four Women, Ghost of Christmas Past in Ford's Theatre's A Christmas Carol, 2009 to 2016.
Strangest day job: Inter­active tour guide at the Spy Museum.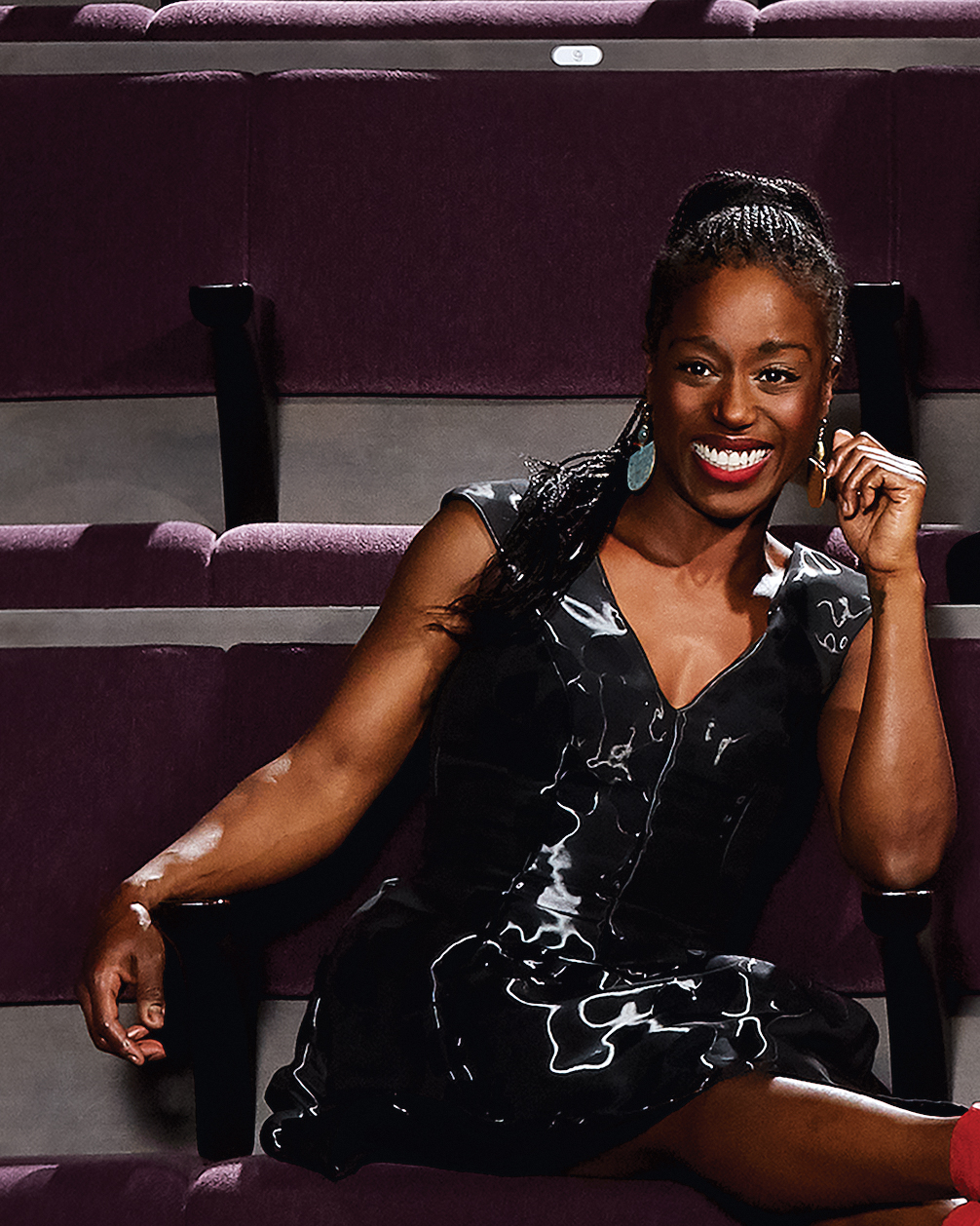 "Because DC has been so great with me about roles that are outside the norm of what a black character actress would do, I haven't played many slaves until this past year. I called it my slave year—I laugh now, but only because when I think about the actors who came before me, they only got to do slaves and maids. An Octoroon is a comedy, but even in that, there's this idea of not being seen. There's this beautiful mix of wow, how lucky am I to get to do this—because I can step out of it and come back to life in 2018, and in some small way honor the people who really lived that."
Back to Top
Edward Gero
First production here: 1981.
Last part you saw him in: Thomas Everson Jr. in Junk at Arena Stage.
Other memorable roles: Antonin Scalia in Arena's 2015 and 2017The Originalist, Mark Roth-ko in Arena's 2012 Red, Nixon in Round House Theatre's 2008 Nixon's Nixon.
Strangest day job: Media consultant for Nancy Pelosi, 2007.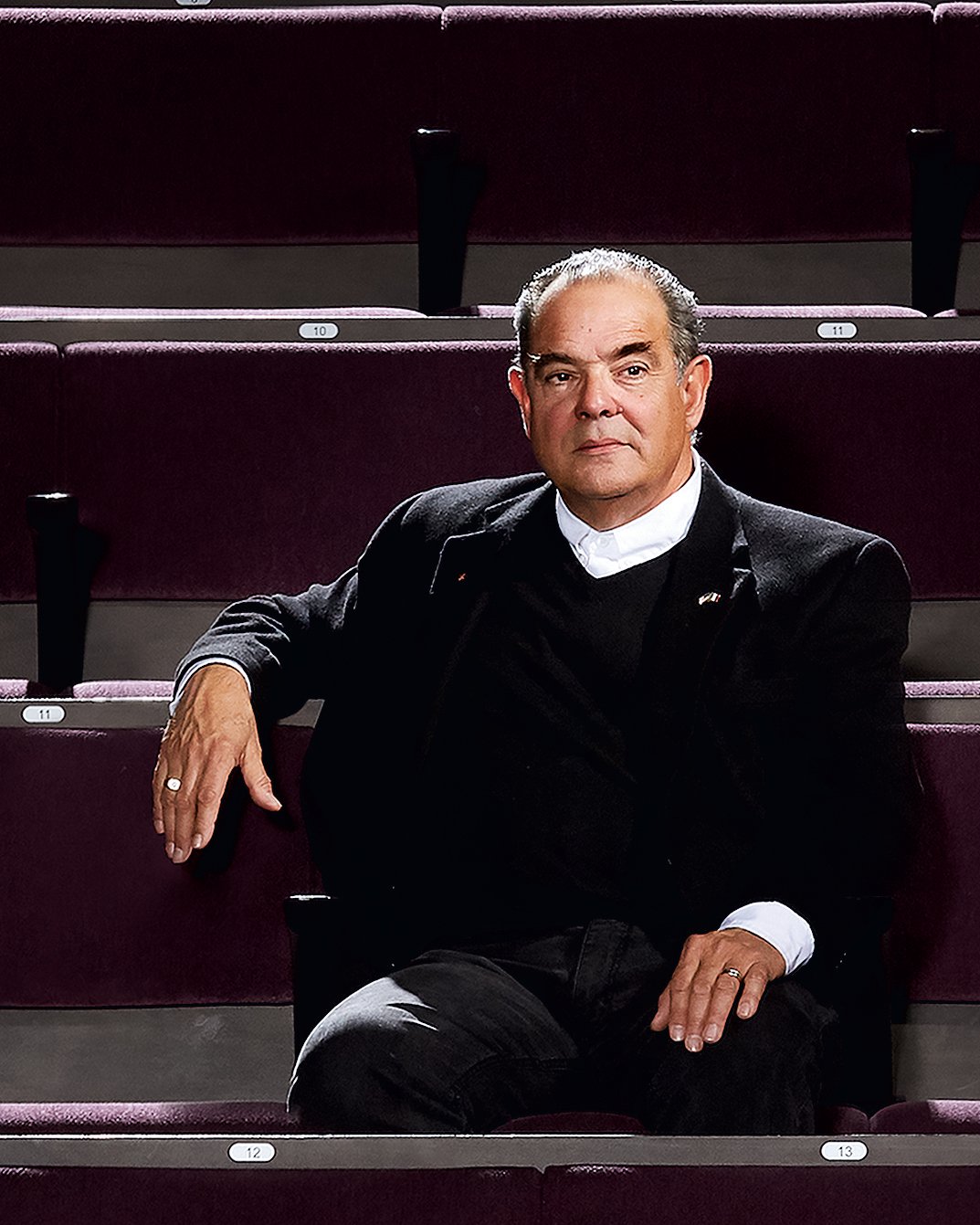 "Part of what's been really wonderful over the past 35 years has been trying to identify the Washington brand of theater. I think we've arrived at that. Arena Stage has put their finger on something called Power Plays: plays about power. The people in power—they're in our audiences, our neighborhoods, our grocery stores. . . Our audiences are fantastic. Everyone is working for the government, they're attorneys. So they're very bright. They appreciate classical theater, the whole spectrum of theater. It's not a tourist-driven, New York bridge-and-tunnel crowd. You can do riskier plays."
Back to Top
Holly Twyford
First production here: 1992.
Last part you saw her in: Layla in Masterpieces of the Oral and Intangible Heritage of Humanity at Signature Theatre.
Other memorable roles: Juliet in Folger's 1997 Romeo and Juliet, Evelyn in Studio Theater's 2002 The Shape of Things, Desiree Armfeldt in Signature's 2017 A Little Night Music.
Strangest day job: Washington City Paper distributor.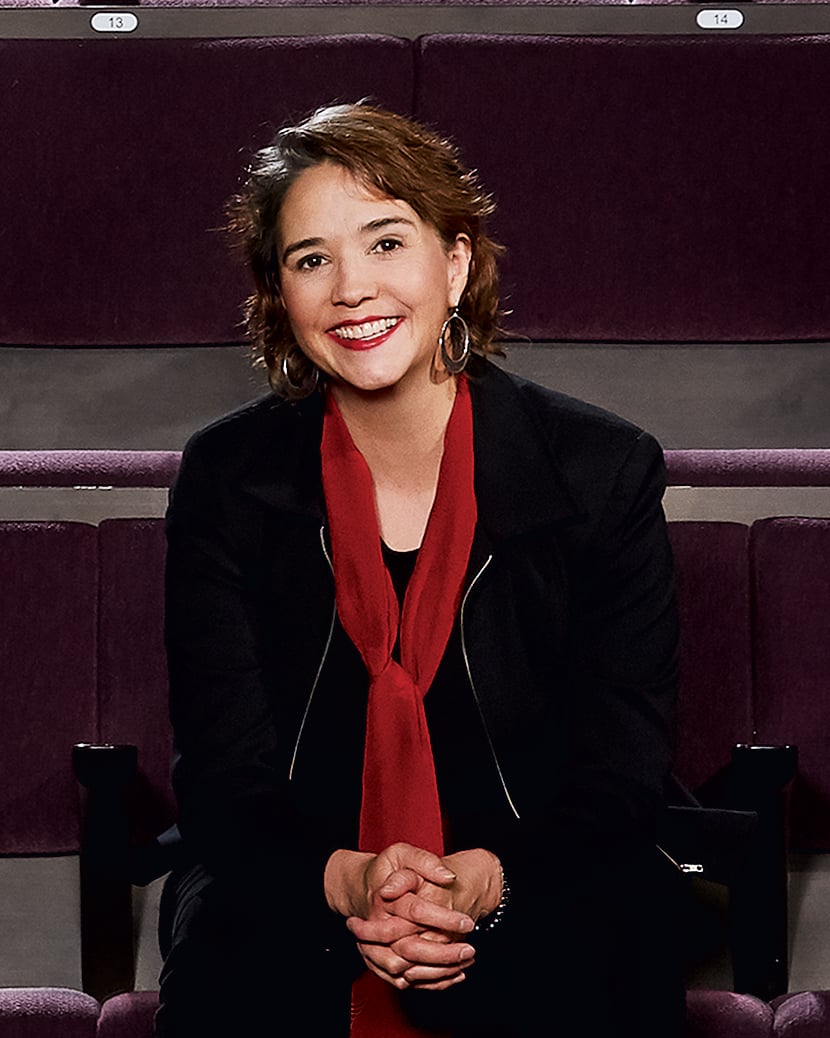 "I think some of us are scared about the state of the arts. The older crowd is amazing. They're loyal as hell, they're incredibly smart, they've been coming to theater all their lives. You get high-school kids at a student matinee—some have never been to the theater before and they're seeing these lives played out right in front of them. The ones we hear from are loud and acting out. But the quieter kids are walking out of there hopefully changed—like, wow."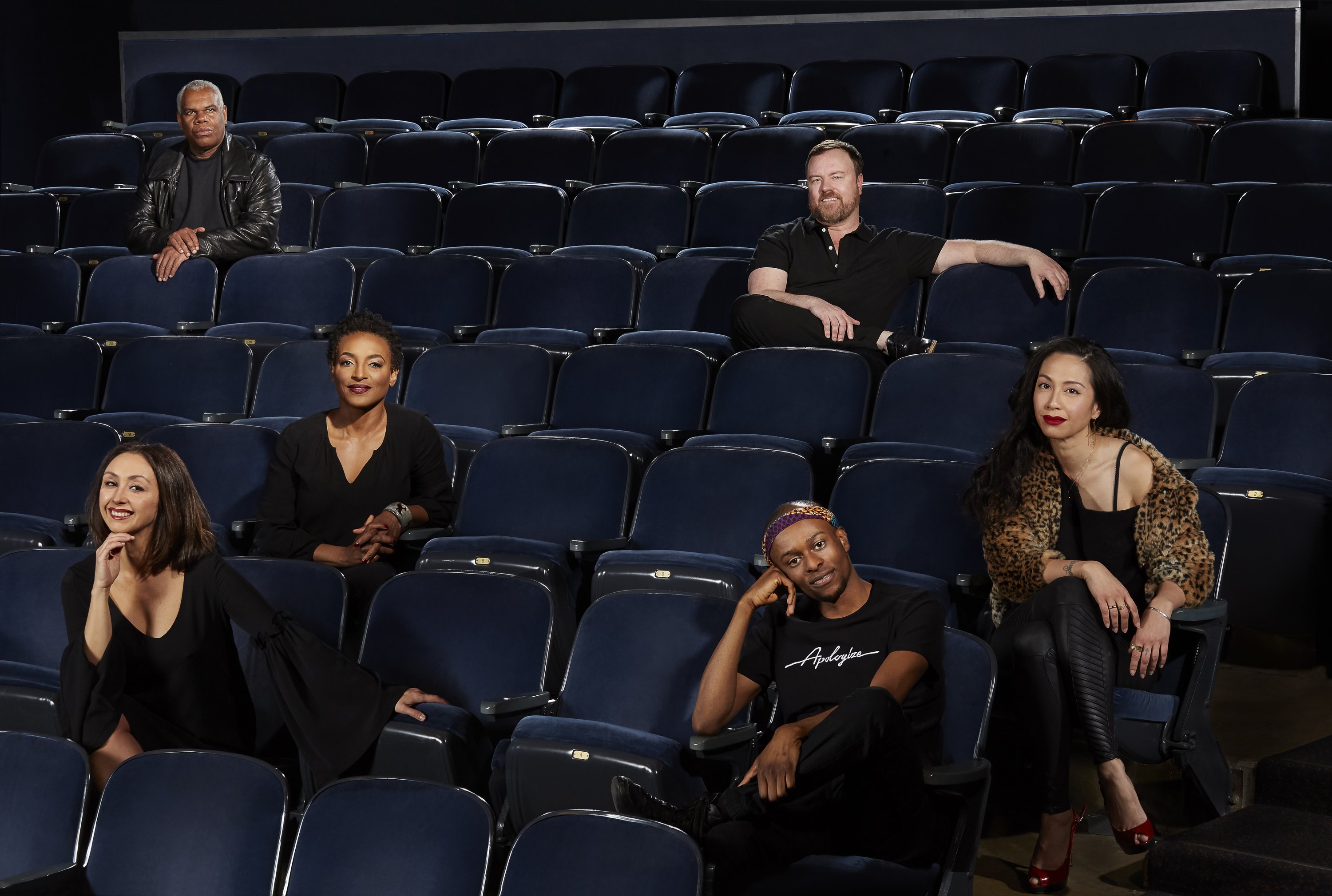 Back to Top
Craig Wallace
First production here: 1987.
Last part you saw him in: Scrooge in A Christmas Carol at Ford's Theatre.
Other memorable roles: Willy Loman in Ford's 2017 Death of a Salesman, Male Greek Chorus in Round House's 2018 How I Learned to Drive, Olivier, Silvius, Jacques in Folger's 2001 As You Like It.
Strangest day job: "I can proudly say that besides teaching, I have not had a 'real' job since I came out of graduate school."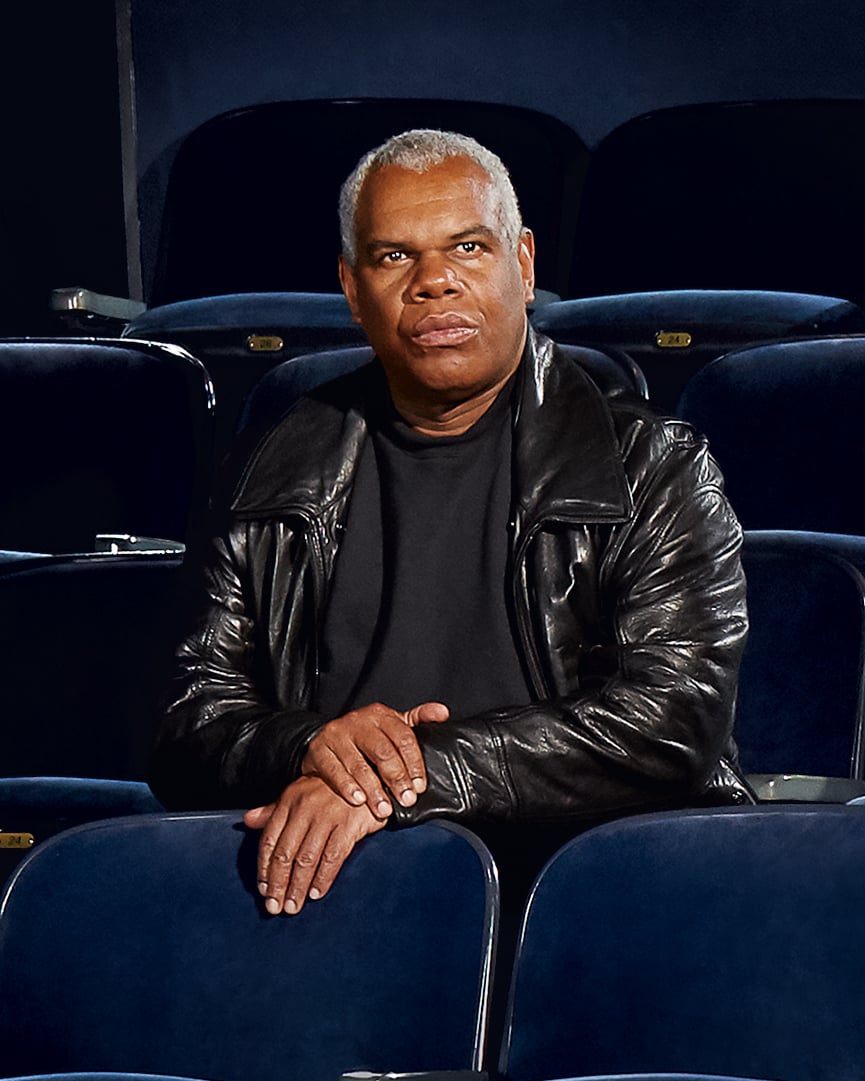 "Just yesterday, in the Trader Joe's on Capitol Hill, I was buying some ravioli, and a lady saw me and said, 'Oh, my God, are you Craig Wallace?' It's gratifying to know that people come to theater and they know who we are. They enjoy what we do. Every once in a while, which is also interesting and fun, people want to bend my ear about what they didn't like about what I did. They're not saying they hate me—they're just saying they hate what I did in that play. The recognition is great. Do I always welcome it? If I have rehearsal at 10 and I just put on some sweatpants and a hat, I'm not particularly attractive at that point."
Back to Top
Dawn Ursula
First production here: 2001.
Last part you saw her in: Madre Maria in Botticelli in the Fire at Woolly Mammoth.
Other memorable roles: Jacqueline in Theater J's 2015 Queens Girl in the World, Abidemi/Babirye in Woolly Mammoth's 2015 Zombie: The American, the Angel in Round House's 2016 Angels in America.
Strangest day job: Human resources for the Department of General Services in Richmond.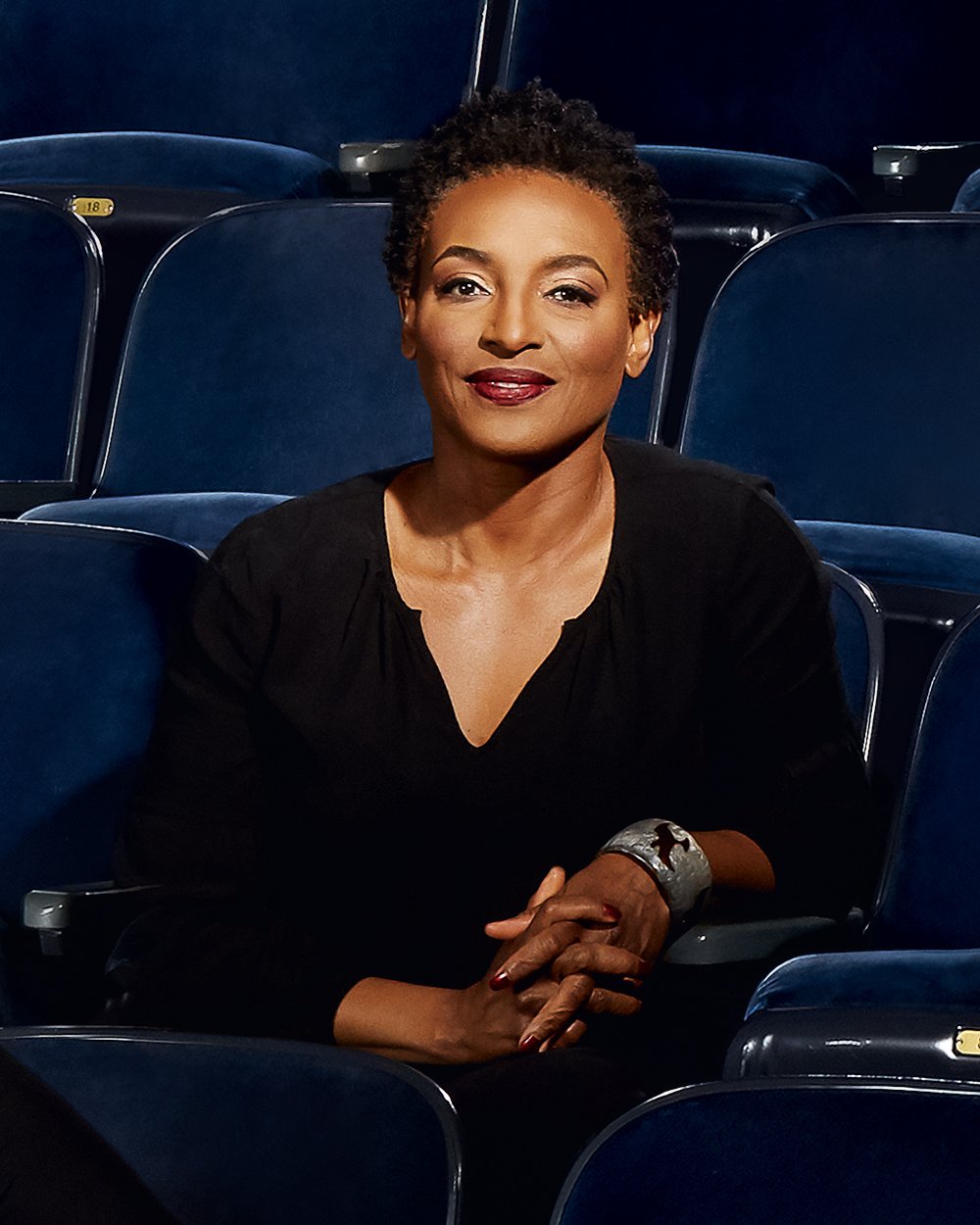 "I started out wanting to do work that makes a difference. But the kernel of how important that is has grown as I've matured as a person and as an artist, having a child and wanting to have an impact on our world in the larger sense, and realizing that it means more to me when I'm a part of projects that are trying to have that type of impact. Policymakers and Supreme Court justices come to see shows in DC—they're in the audience! What these people do and think and how they interact and engage affects the whole country. So there is that heightened sense of that type of work's importance. Especially in today's climate—everything is personal and political."
Back to Top
Natascia Diaz
First production here: 2002.
Last part you saw her in: Fosca in Passionat Signature Theatre.
Other memorable roles: Denise Savage in MetroStage's 2011 Savage in Limbo, Performer in Metro­Stage's 2012 Jacques Brel Is Alive and Well and Living in Paris, Anita in Signature's 2016 West Side Story.
Strangest day job: Salesperson at a cowboy costume store.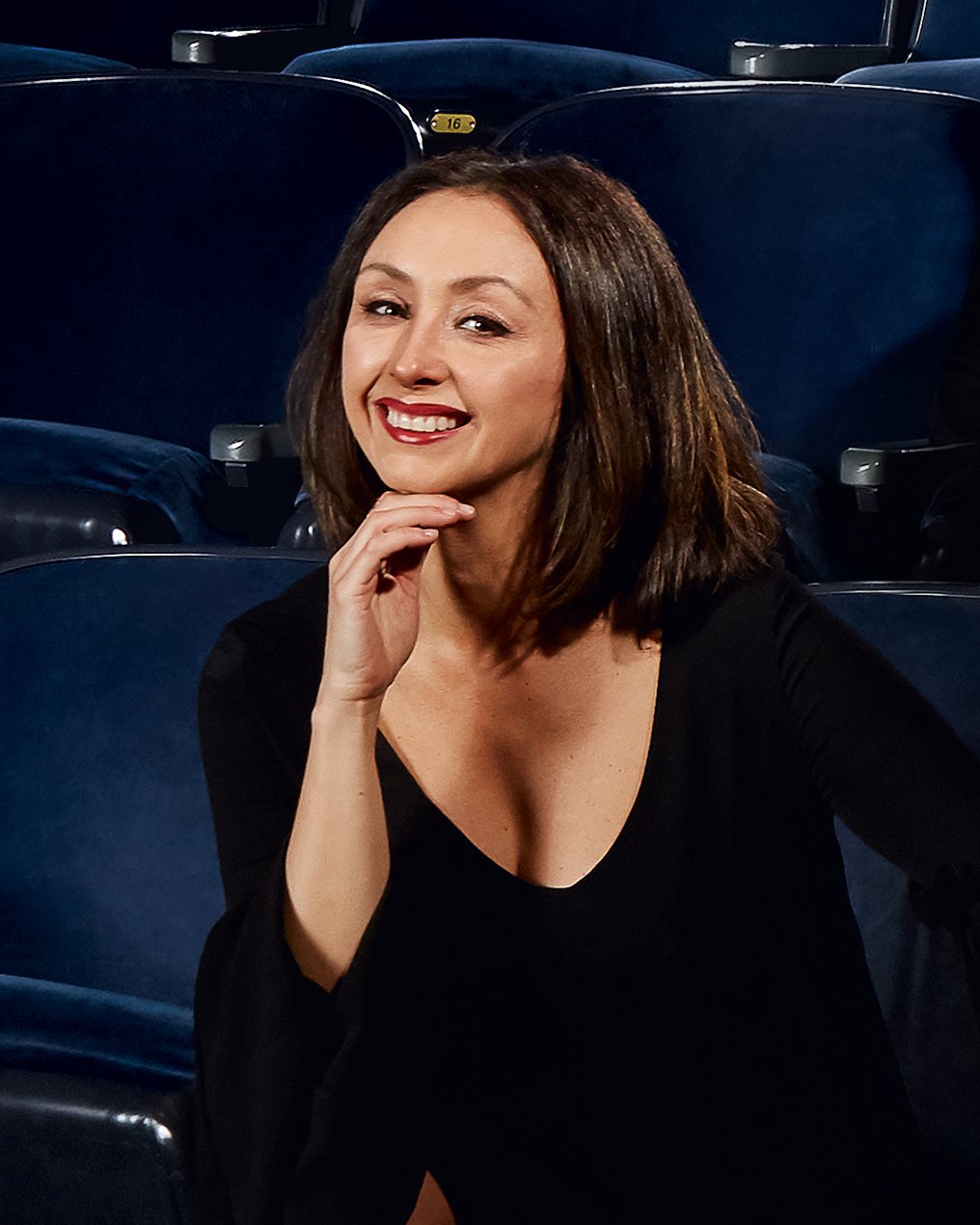 "Every job I've had in DC represented the kind of diversity that I always dreamed of: I've played a Scottish punk, Spiderwoman, Shakespeare. Before, the problem of diversity in casting was the bane of my existence. I gave up a role in In the Heights because I didn't want to play a Puerto Rican hairdresser. I think Washington is more conscientious about it ideologically, and I think the dedication to diversity is only going to grow. I'll sit down with anyone and say: How can I contribute to your mission, to your storytelling? Let's find ways, you know?"
Back to Top
Tom Story
First production here: 2001.
Last part you saw him in: Angelo in Shakespeare Theatre's The Comedy of Errors.
Other memorable roles: God in Signature Theatre's 2017 An Act of God, Prior Walter in Round House's 2016 Angels in America, Young A.E. Housman in Studio Theatre's 2001 The Invention of Love.
Strangest day job: Telephone customer service "for people whose silicone implants had leaked."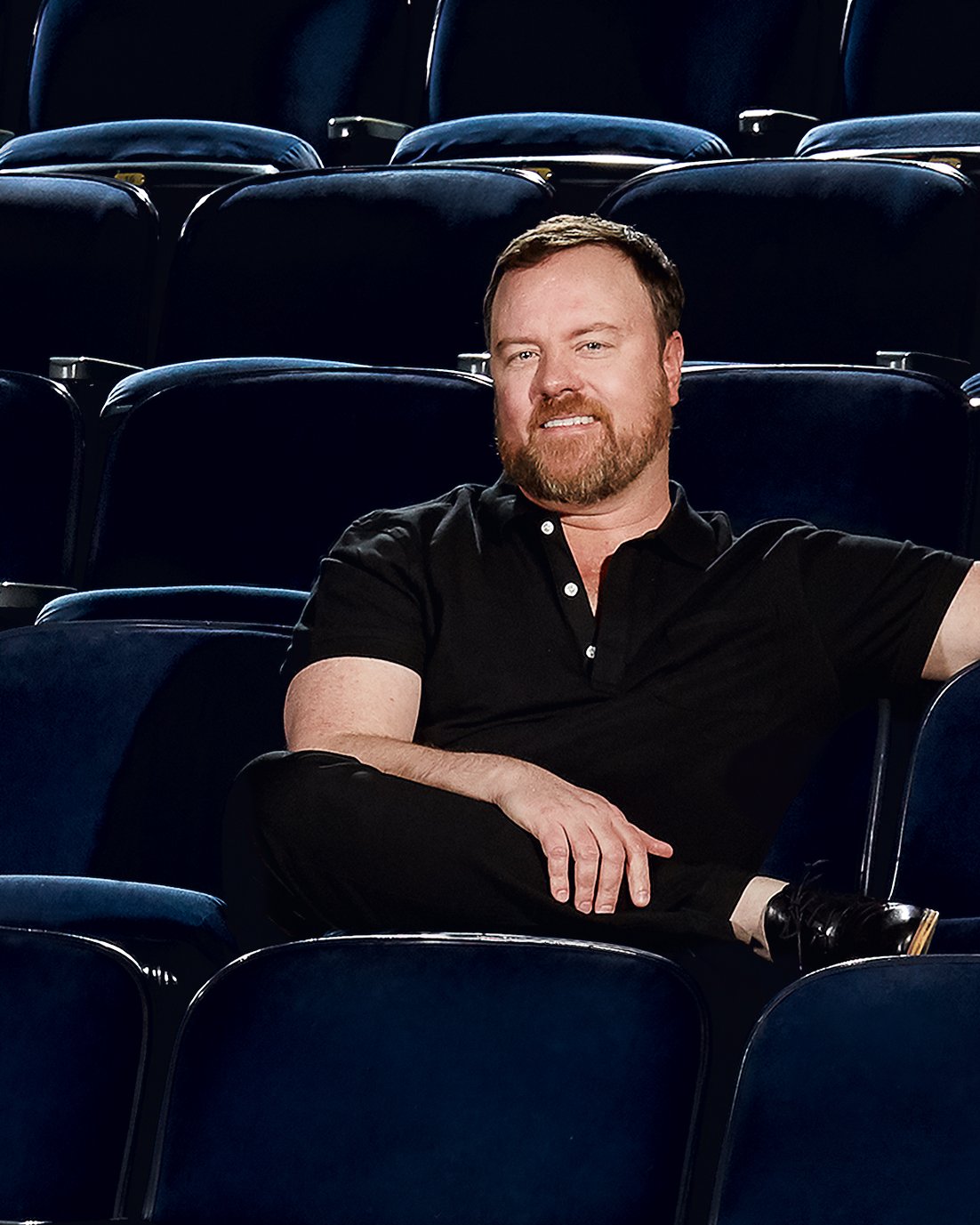 "A lot of times, I do four or five plays a year and I overlap. I've been lucky that people have allowed me to rehearse a play and perform [another] one at night. But it can be debilitating, emotionally and physically. I've often wondered, 'Am I depleted so I'm not always able to give my best self to something because I'm having to work so hard to make a living?' You can do it here, but it's still a thing theaters need to work on. They need to pay their artists more. But I don't think there's a theater city that I'd rather live in. As a kid, I'd go to Arena Stage and think: I want to do that."
Back to Top
Justin Weaks
First production here: 2015.
Last part you saw him in: Byron in the Kennedy Center's The Watsons Go to Birmingham–1963.
Other memorable roles: Will in the Kennedy Center's 2018 Long Way Down, Ensemble Member in Theater Alliance's 2016 and 2017 Word Becomes Flesh.
Strangest day job: Host at TGI Fridays.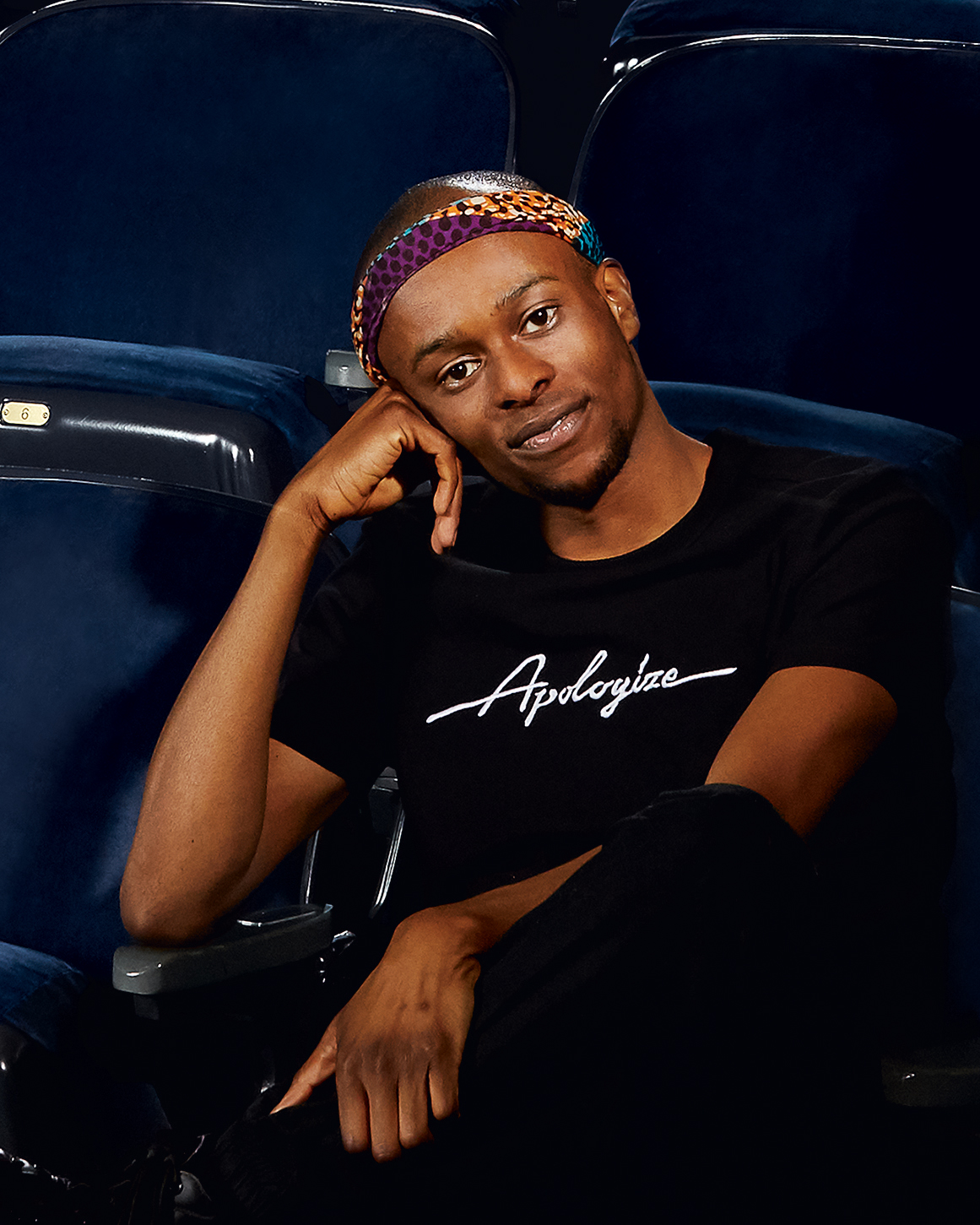 "Generally speaking, when you say you're an actor in DC, people are surprised. I can't tell you how many Ubers I've gotten into and had this conversation. People will ask what they've seen me in, talking about TV or film. I'll say, 'Well, right now I'm doing theater.' They're always surprised when I say how much theater's in our town. People don't realize about the art that's around them."
Back to Top
Regina Aquino
First production here: 2003.
Last parts you saw her in: Lady Castlemaine and Louise de Kéroalle in Nell Gwynn at Folger Theatre.
Other memorable roles: Van's Sister in Studio Theatre's 2006 Dog Sees God, Tong in Studio's 2018 Vietgone,Claire in Theater Alliance's 2018 The Events.
Strangest day job: Bartender at Harry's Tap Room in Clarendon.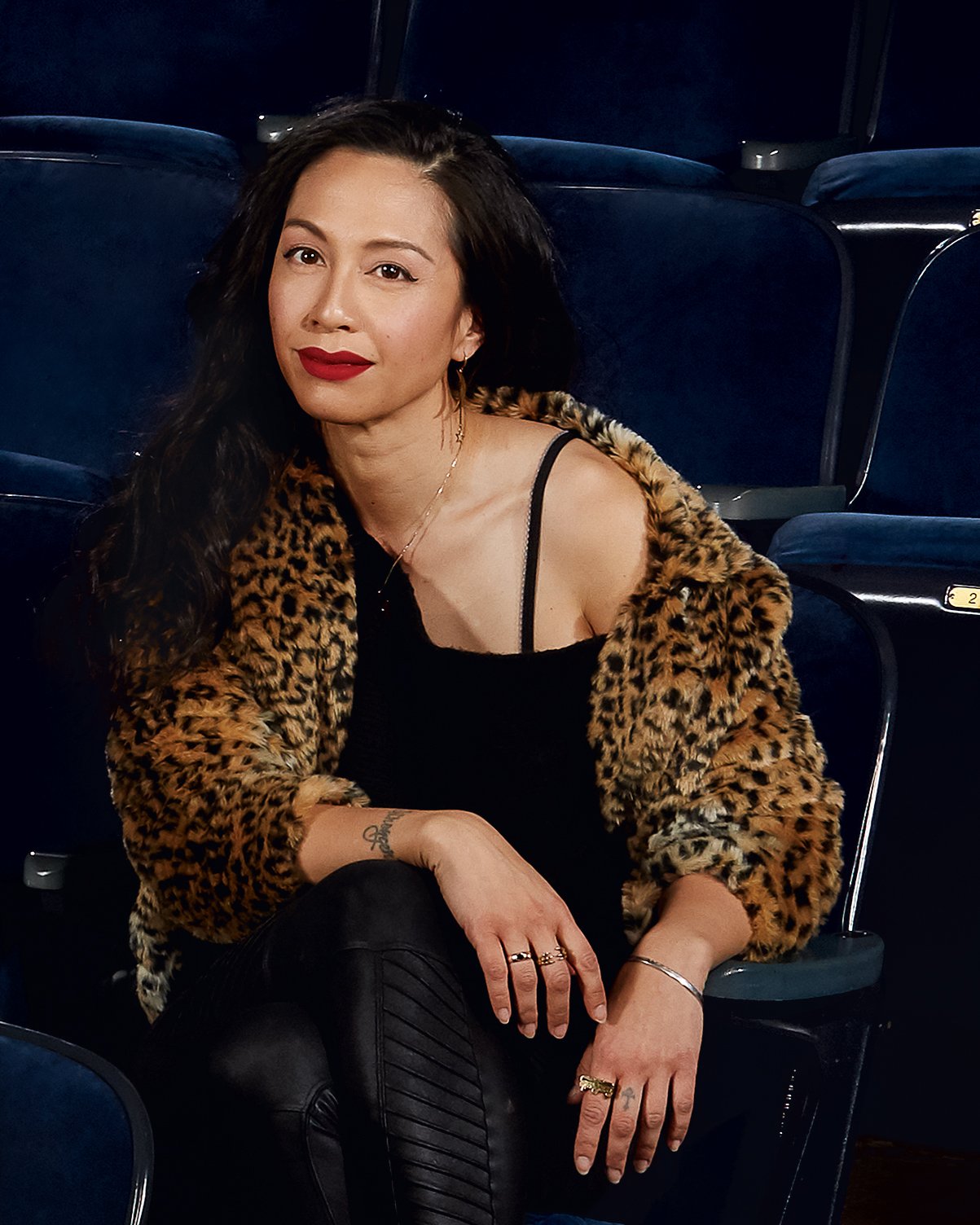 "For years, DC has been known as the Shakespearean town. Now it's starting to push the envelope. The audience is changing, and the theaters are trying to keep up. Theaters recognize the value of growing the local talent pool. How are we going to have a nationally recognized reputation if we don't have actors who are from here? DC is just so great in terms of accessibility, and benefits, whereas in New York I think the pressure to make money and compete with each other is so much higher. I live literally 15 minutes from the Kennedy Center. I can be at Woolly Mammoth in 20 minutes. Arlington has some of the best schools in the country, and I still have access to all the creature comforts and all the culture that New York has. Why would I leave?"
This article appears in the May 2019 issue of Washingtonian.