After a five-year, $110-million renovation, the beloved Fossil Hall at the National Museum of Natural History reopens this month, with more scientifically accurate exhibits and a dramatic return for our T. rex. A behind-the-scenes look at the painstaking prep that went into the largest overhaul in the museum's history.
---
When the new wing finally opens, its 31,000 square feet will feel appropriately mammoth, harking back to the Smithsonian's original 1911 "Hall of Extinct Monsters." But the backstage paleontology project is much more complicated than the architectural redo. In dismantling the beasts and reassembling them, researchers have used cutting-edge technology to fully extract specimens from rock and to correct the mistakes of paleontologists who came before them.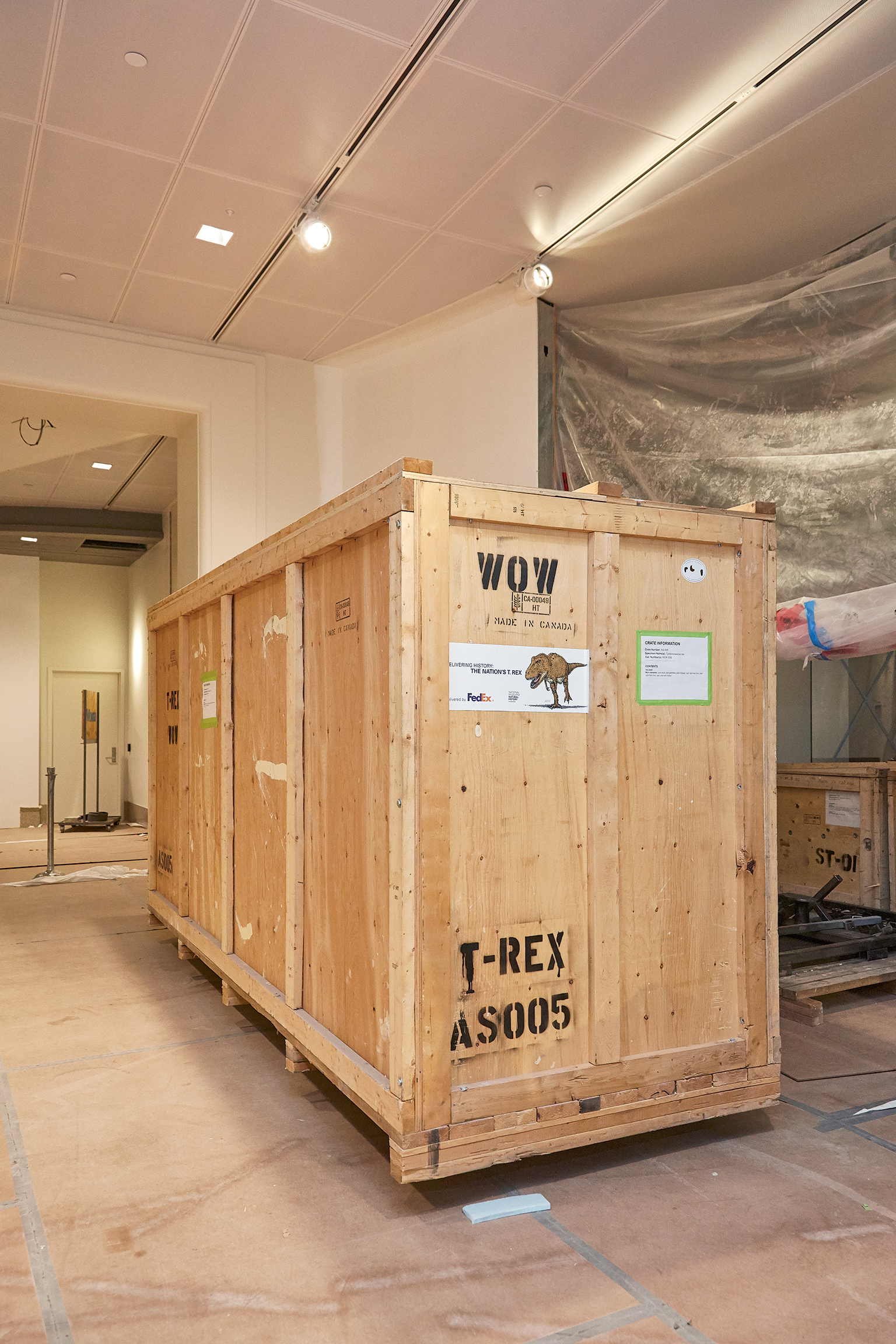 WOW is right. The 35-foot-long, 65-million-year-old T. rex will be the centerpiece of the new hall—displayed in its entirety for the first time, chomping on a triceratops. The seven-ton specimen traveled back to DC in crates like this from Canada, where workers used 3-D computer modeling to design the dinosaur's new configuration.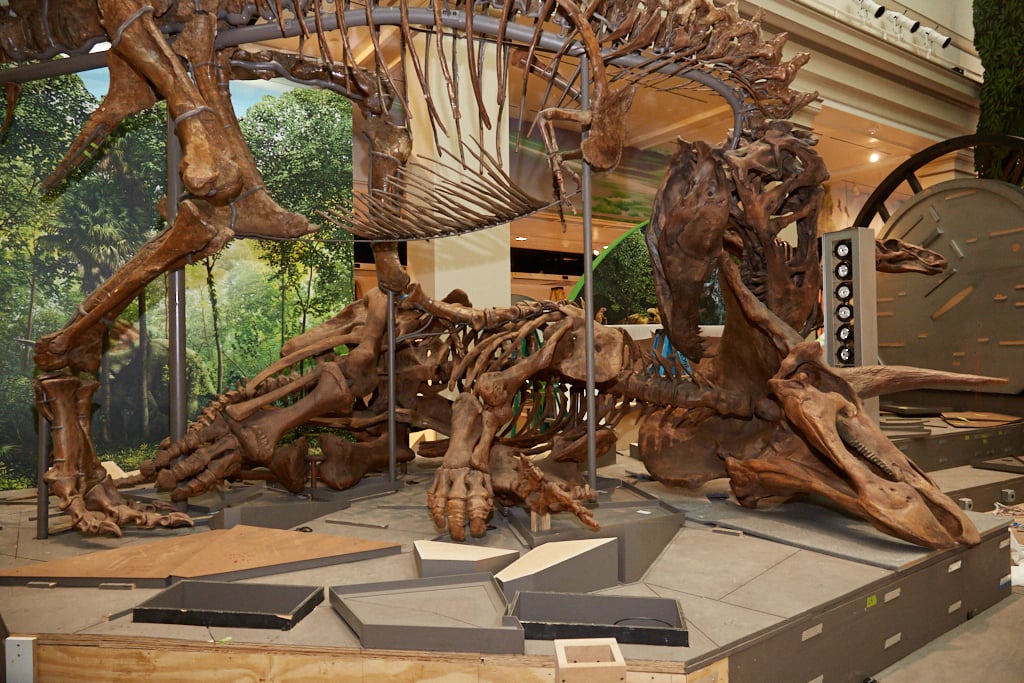 There it is, uncrated. Originally found in Montana in 1988, this king is one of most complete T. rex discoveries in the world. While the museum has more than 80% of its skeleton, many of the recovered bones—including the skull—are too fragile to be on display.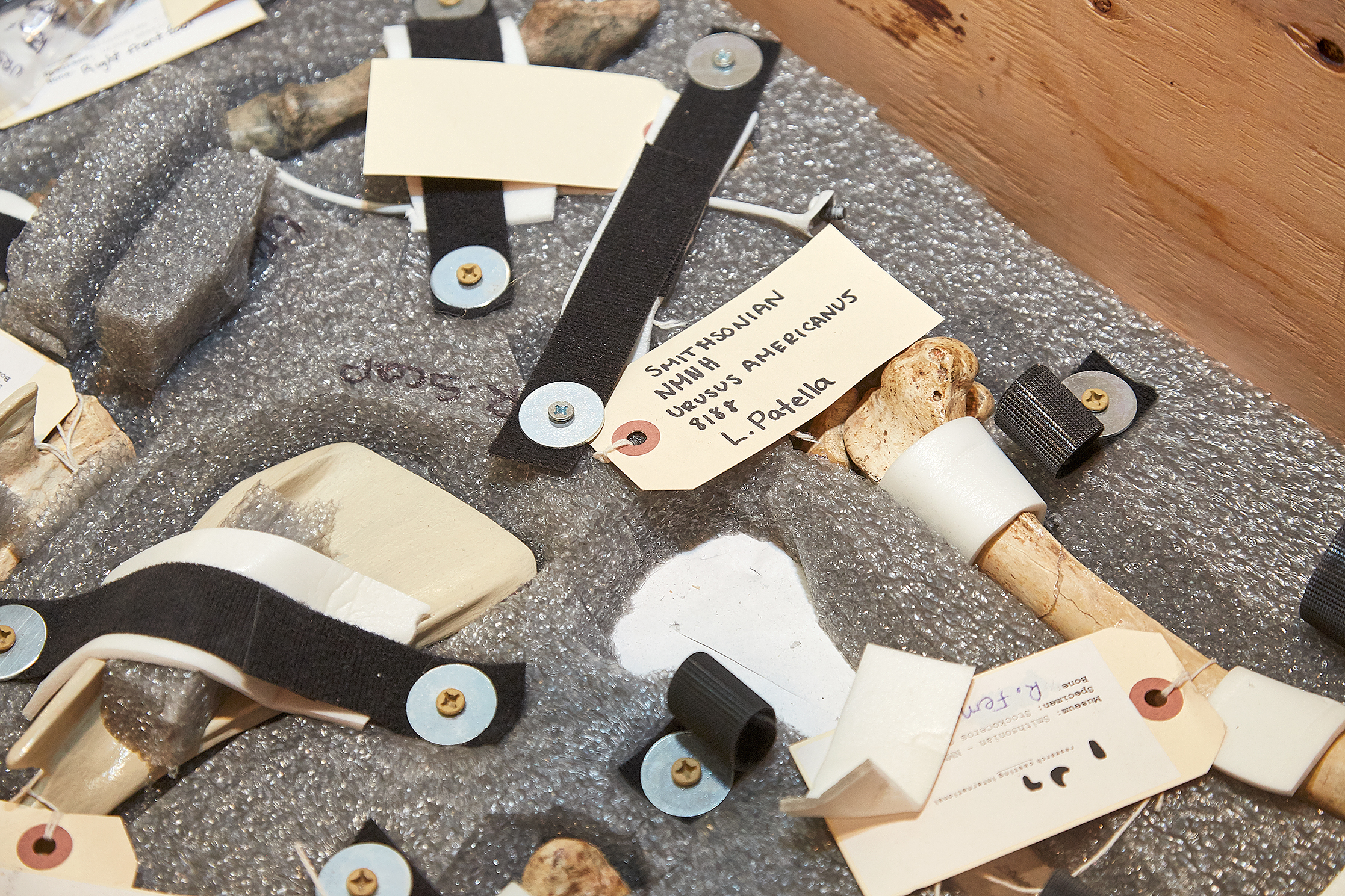 You thought packing up your kitchen was a pain the last time you moved—try a fossil. Special foam, chemically designed not to react with its cargo, was carved to each bone's shape. Straps lined with faux suede were screwed in by hand. A larger, more complex item (a skull, a pelvis) could take a whole day to pack. And they had to do this for more than 4,000 bones.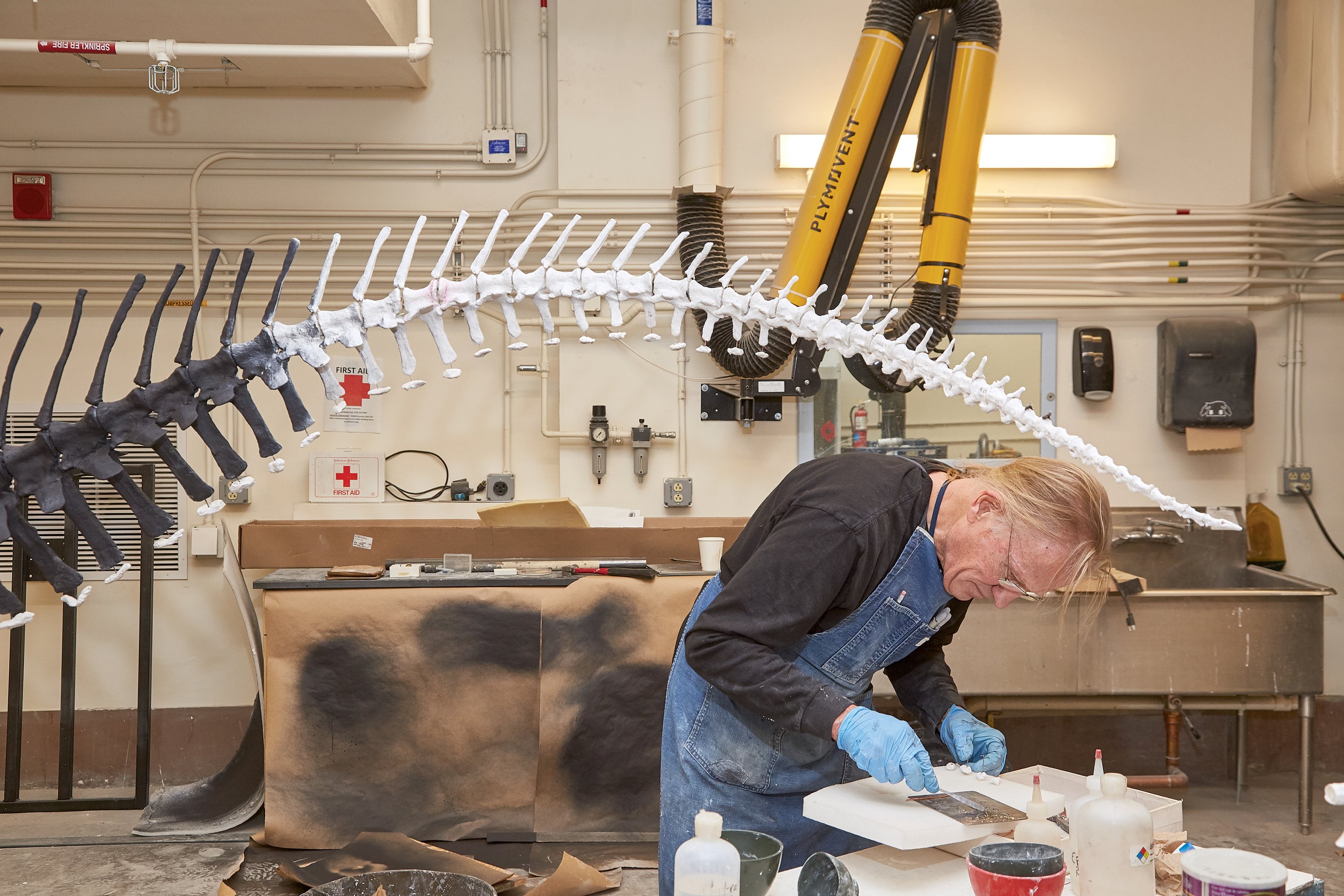 Not everything you see is an original—the museum's ceratosaurus, for instance, is put away for research, so a replica made of plaster is on display instead. Above, Bill Keyser, a volunteer with the museum's paleo department, paints the look-alike to match the color of sandstone, the rock in which the original fossil was discovered.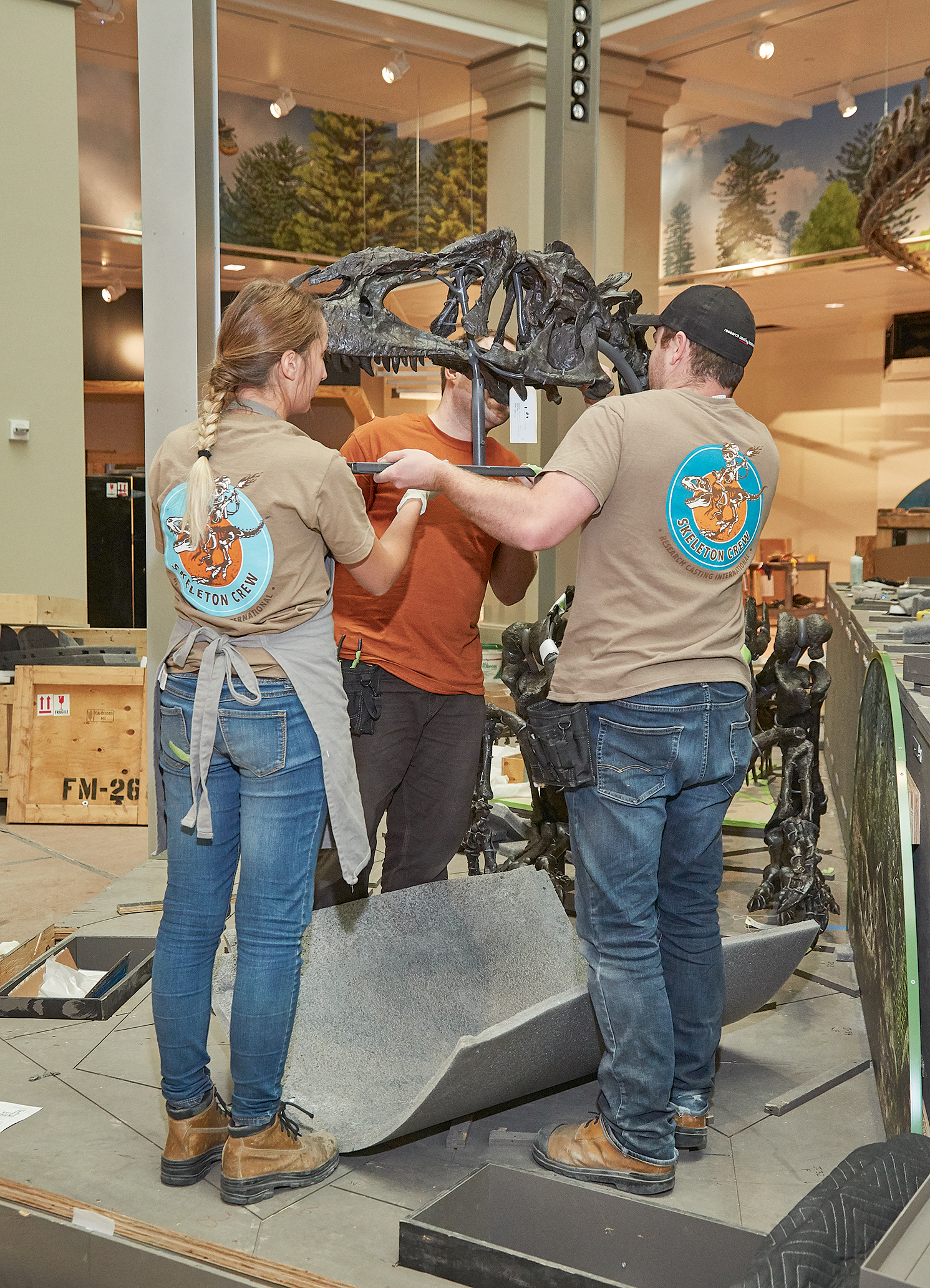 The Skeleton Crew—yes, that's their team name—from Canada's Research Casting International (RCI) installs the allosaurus.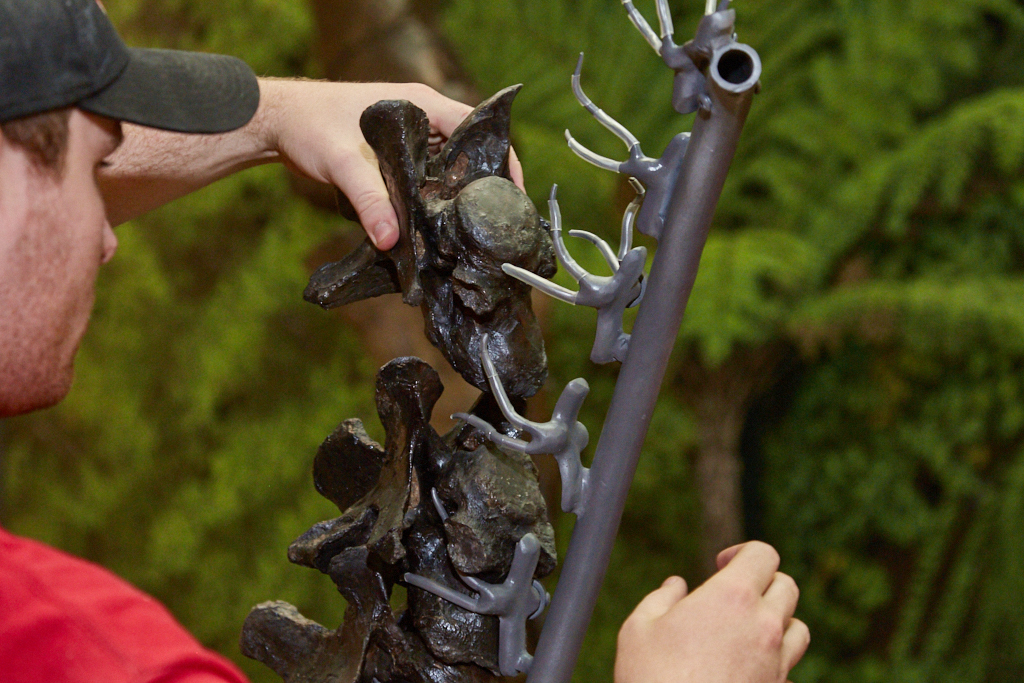 RCI worked on the biggest, baddest animals in the collection, building intricate mounts to hold the bones as well as specialized armatures that minimize pressure points and prevent erosion.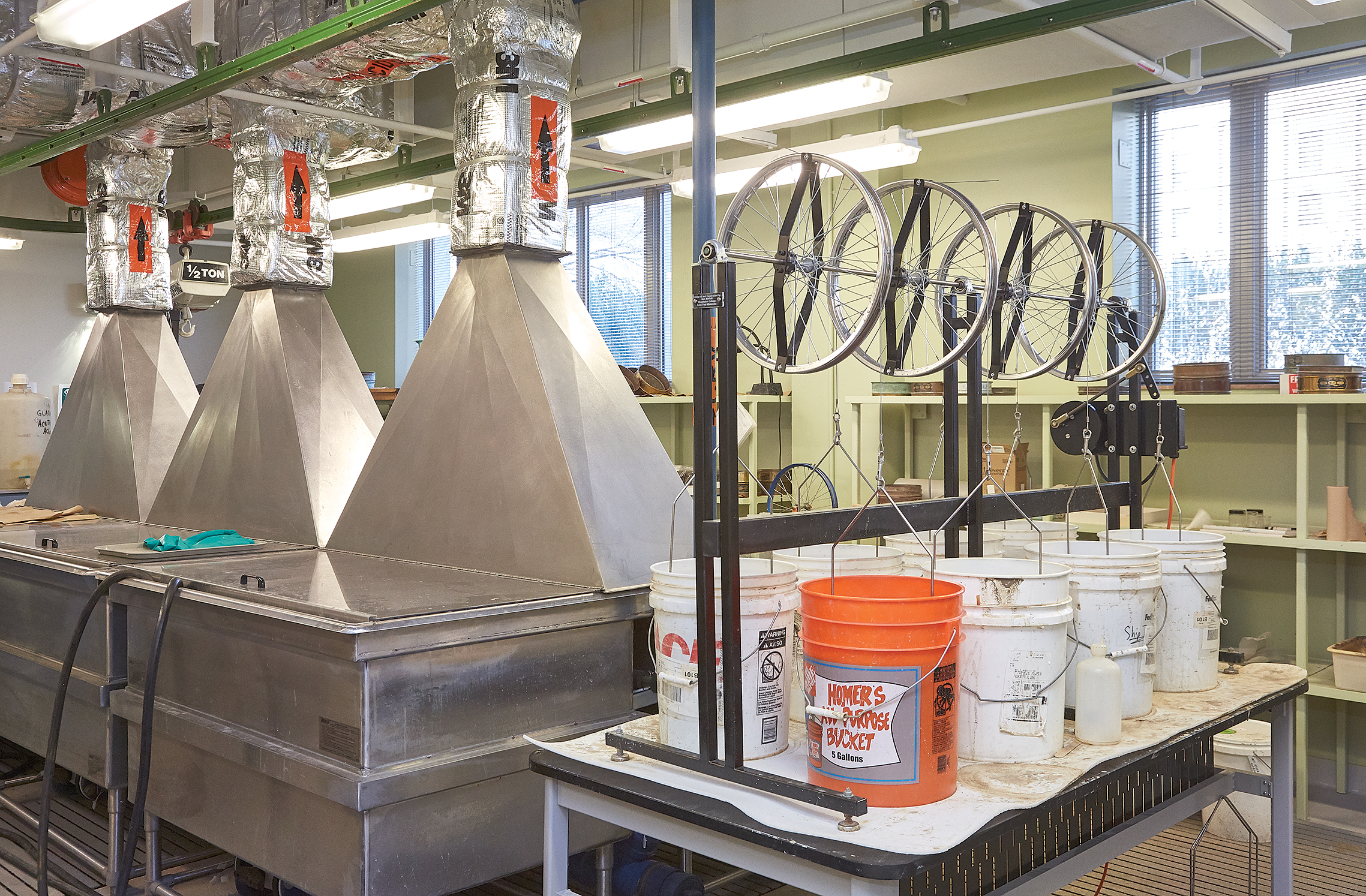 In an underground prep lab, staff have been subjecting slabs of limestone to acid baths—left—to excavate delicate fossils. To their right sits a contraption known as the Duncan—pieces of mudstone are dunked into detergent to extract dinosaur eggshells, teeth, and other tiny fossils.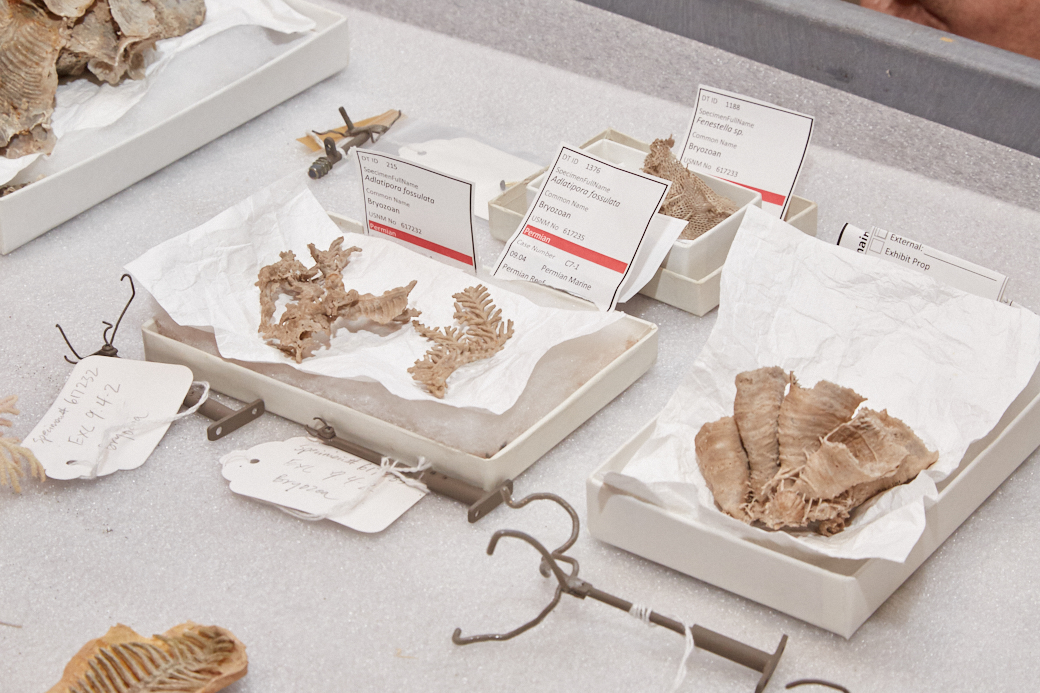 Months of intensive acid bathing uncovers potato chip-like coral and other invertebrate fossils. Their gray color is from silica, which coats the specimens and protects them from chemicals.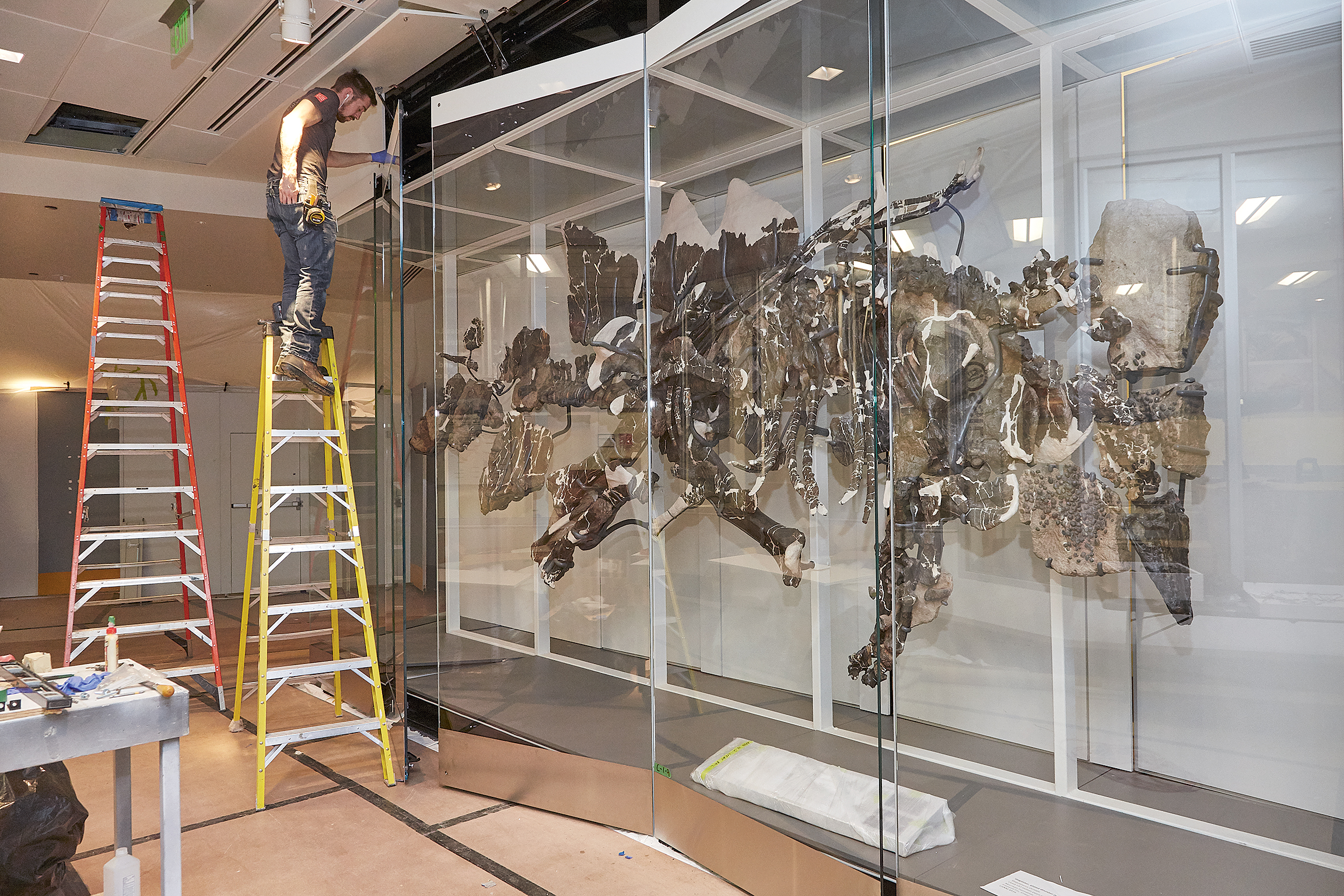 Behold "Steggie." It isn't just any fossil—it's a so-called type specimen: the fossil a paleontologist first uses to name and describe a species. Steggie was on display in the old hall but was in an inaccurate death pose. It's been repositioned to accurately show how it was found in 1886.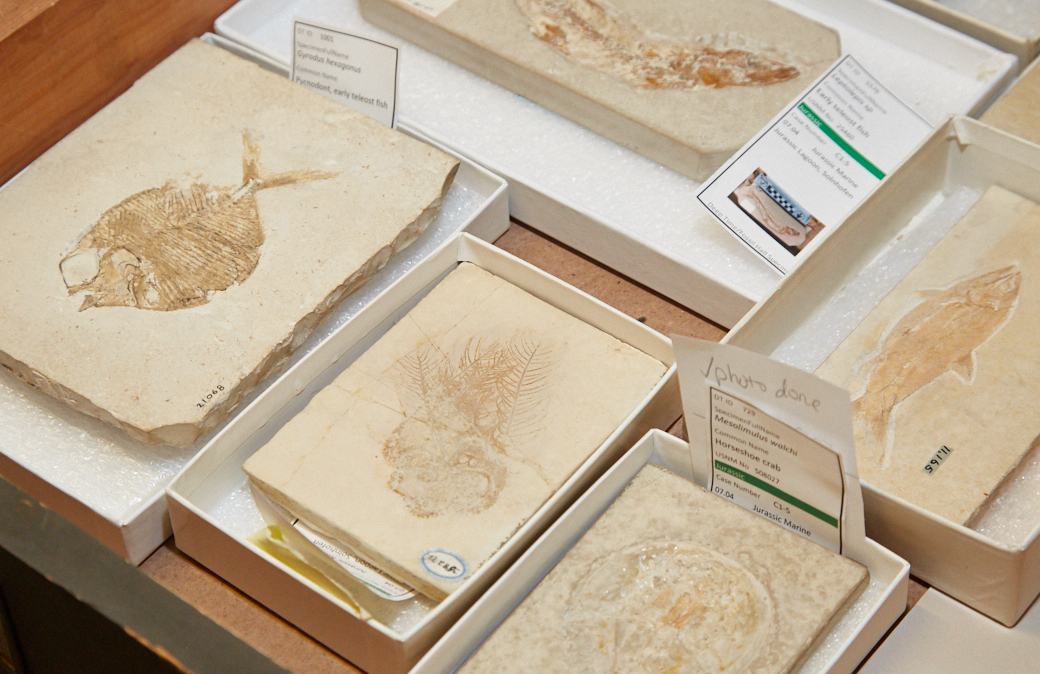 Well-preserved limestone critters from Germany's Solnhofen region have phosphorescent properties that can highlight details the naked eye can't pick up. "We try to see if there was anything hidden that would show up under different UV lights and exposures," says Steve Jabo, a fossil preparation specialist at the museum. "It was kind of a fishing expedition—plus, it's really cool." Things like antennae or tentacle hooks are revealed in this process—and sometimes inorganic additions like shoe polish, which previous scientists used to enhance their findings. UV light "helps determine the man-made history of the specimen," says Jabo.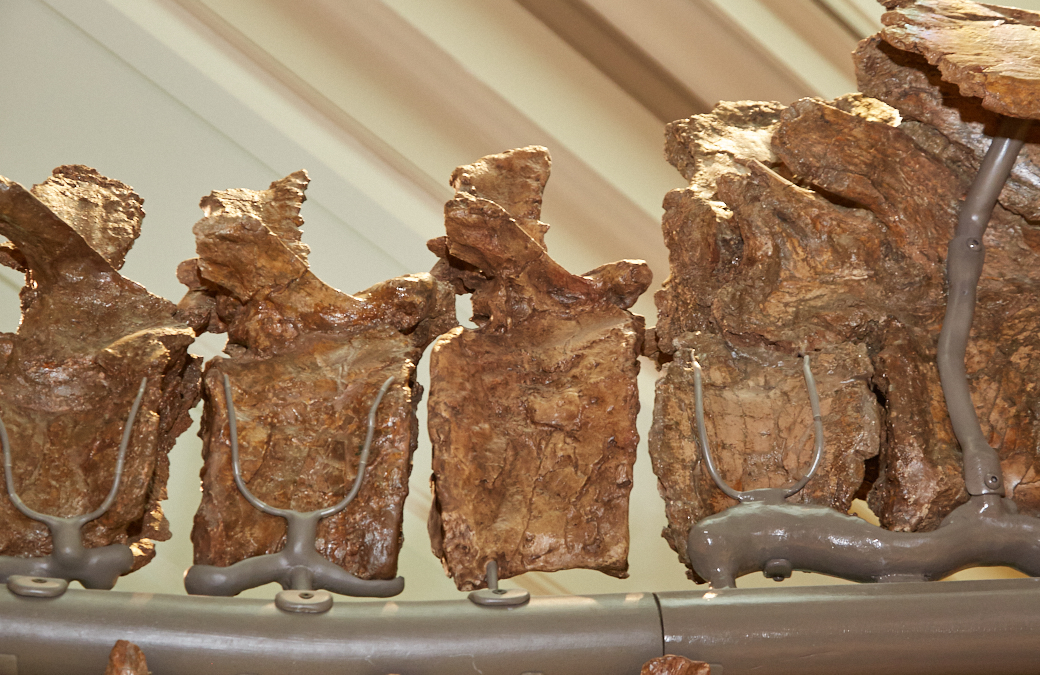 Can you tell what's real and what's fake? Both fossils and molds comprise this T. rex tail. The best way to distinguish between the bone and the bogus is in the mounts: Finger-like armatures hug what's historic while a screw holds in what's synthetic. 
A version of this article appears in the June 2019 issue of Washingtonian.