1. Best Unifier
Washington Capitals
Because despite losing in this year's playoffs, they gave the city a much-needed sports championship—and a big boost of energy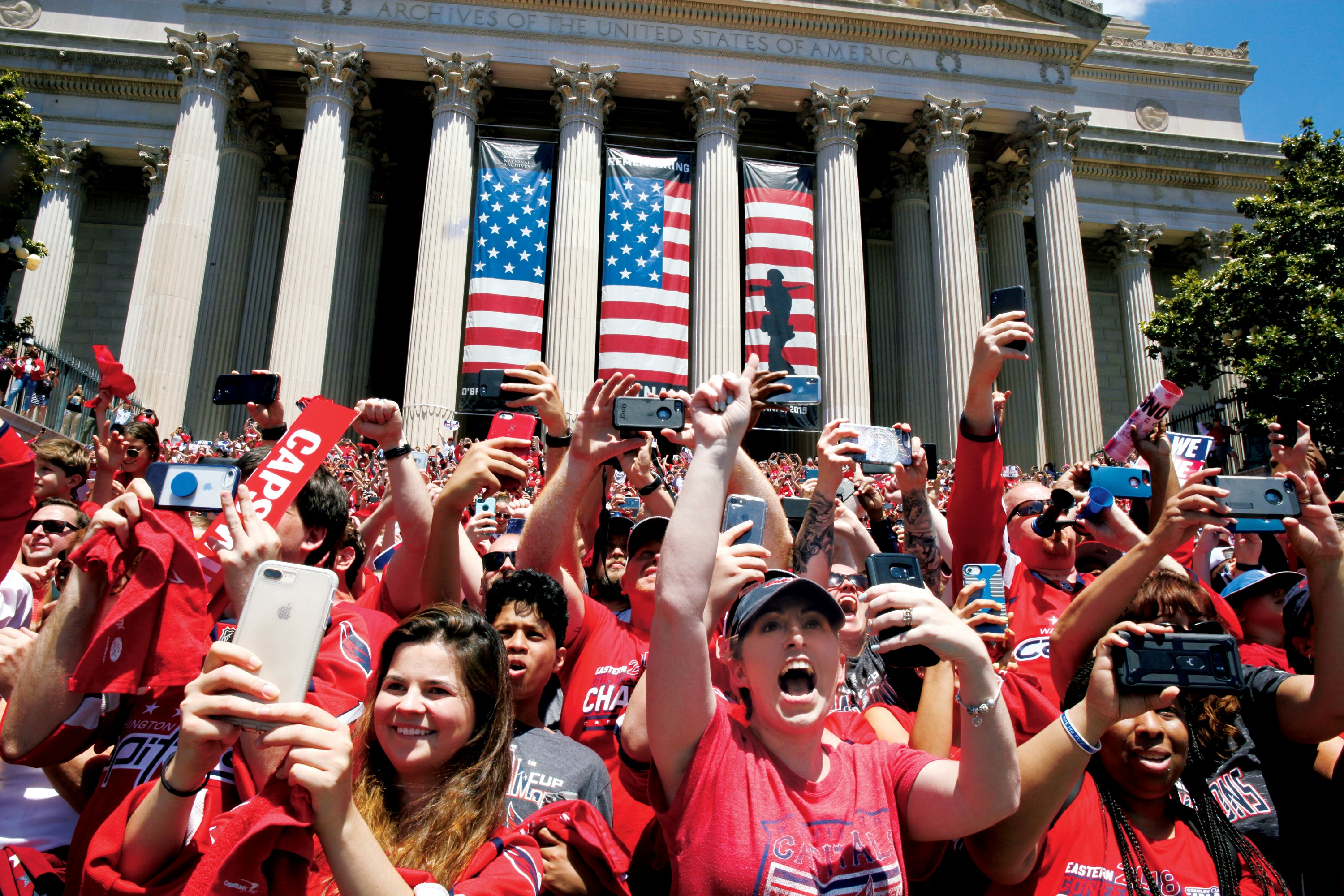 When both longtime and new fans of the Stanley Cup–winning Caps lined the streets last June for a victory parade, almost everyone wore red. Young and old, Republican and Democrat. It was a rare moment when everyone was on the same side, everyone happy and smiling. (We don't even seem to care that the squad's star, Alex Ovechkin, is a Putin supporter.) A year later, the unbridled enthusiasm may have become just a wee bit bridled—due not just to time but also to that first-round loss this season to the Carolina Hurricanes—but there's still a glow around the team. While a back-to-back championship would have been sweet, what they achieved in 2018 will never be forgotten.
2. Best HQ2 Dealmaker
Stephen Moret
Because his Crystal City proposal won the Amazon sweepstakes
While regions across the country competing for HQ2—including in Maryland and the District—used tax subsidies and infrastructure upgrades to try to lure Amazon, Virginia's top economic-development official, Stephen Moret, offered the Everything Store something even more valuable: highly skilled workers. His winning bid will plow $1.1 billion into public education to expand the pipeline of future employees. (For more, see page 50.)
3. Best Restaurant Trend
The Return of Reservations
Because dinner shouldn't require a two-hour wait
Standing in a long line for a hot restaurant has become a rite of passage for DC dining devotees. But now there's good news for people who don't have the physical ability, time, or babysitter cash to stand around for hours trying to get a table. In the past year, places famous for their waits—Himitsu, Rose's Luxury, Bad Saint—have started taking limited reservations. Now if only we could get one.
4. Best Public Nuisance
Electric scooters
Because you can't escape them, and that's both good and bad
They're a special scourge to the pregnant, the disabled, the elderly, and small children, especially when riders insist on zooming down sidewalks. (Why, people, why?) But, sigh . . . they do solve a last-mile problem, and if that means less traffic, lower demand on Lyft, or revitalized neighborhoods thanks to increased accessibility, then they're a nuisance worth abiding.
5. Best Political Celeb
Alexandria Ocasio-Cortez
Because she makes us feel young again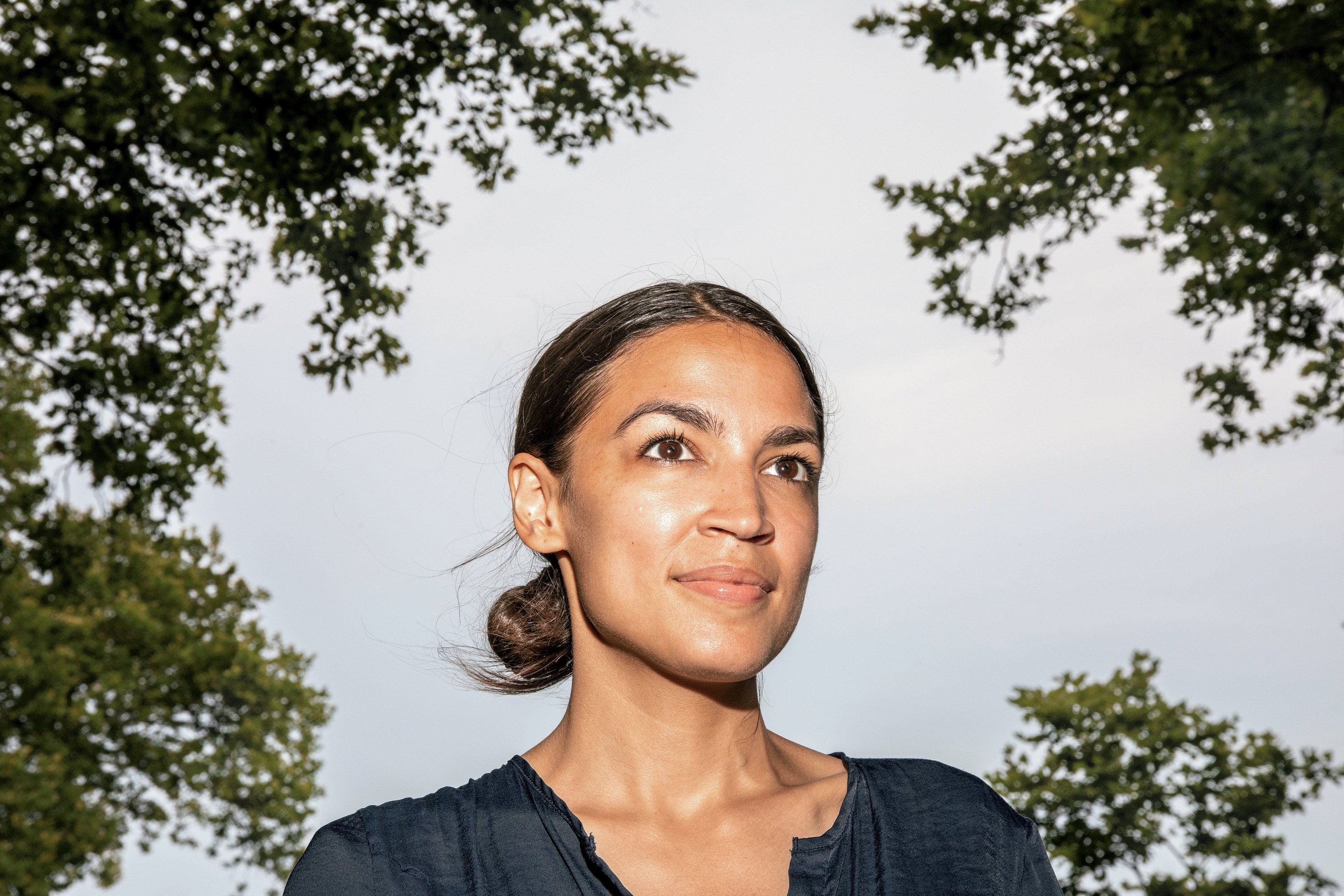 Washingtonians are aware that our city is more than just a government town. Unfortunately, the rest of America often is not—and we kinda know it. Which is why the identities of the political celebrities of the moment matter to us on some visceral level, whether we like them or not. After a couple of years during which the roster of recognizable faces was distinctly old and uncool and off-brand, the 2019 scene features at least one attention-grabber who profiles young and hip. Sure, we know AOC is a New Yorker who hightails it back home just like the 434 other members of Congress. But if America wants to imagine us hanging around with her, that's okay. Love her or hate her, we're happy with it.
6. Best Scandal
The eagle affairs
Because the drama was like The Real World: Nest Edition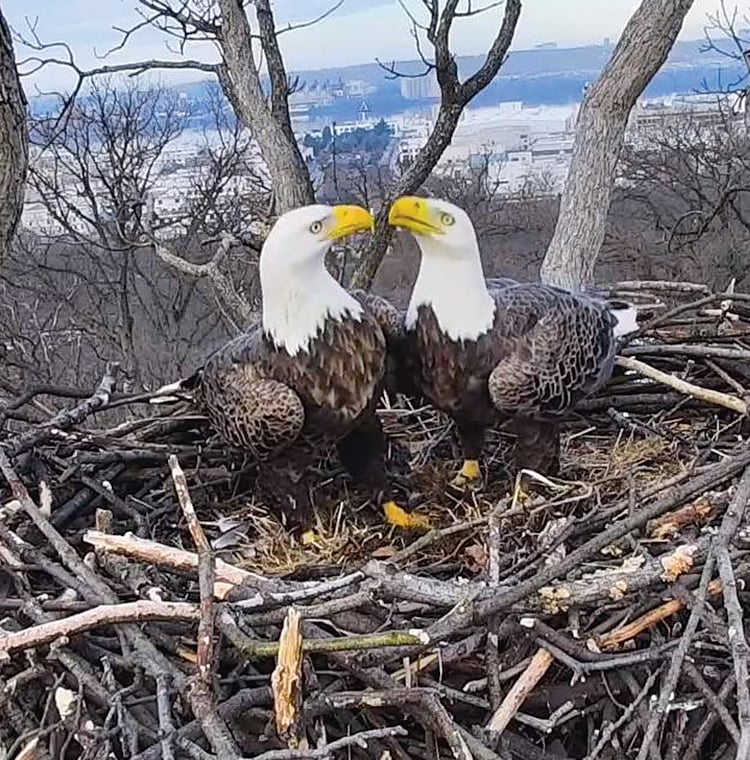 Eagle-cam star couple Liberty and Justice went through the ringer this spring when the latter went missing for three weeks. In his absence, Liberty laid two eggs and found two different suitors. When the stress got high, though, she also left the nest and, sadly, lost their offspring. Yet in the end, Liberty and Justice came back together. We hope the pair stays strong.
7. Worst Scandal
Virginia
Because you know very well why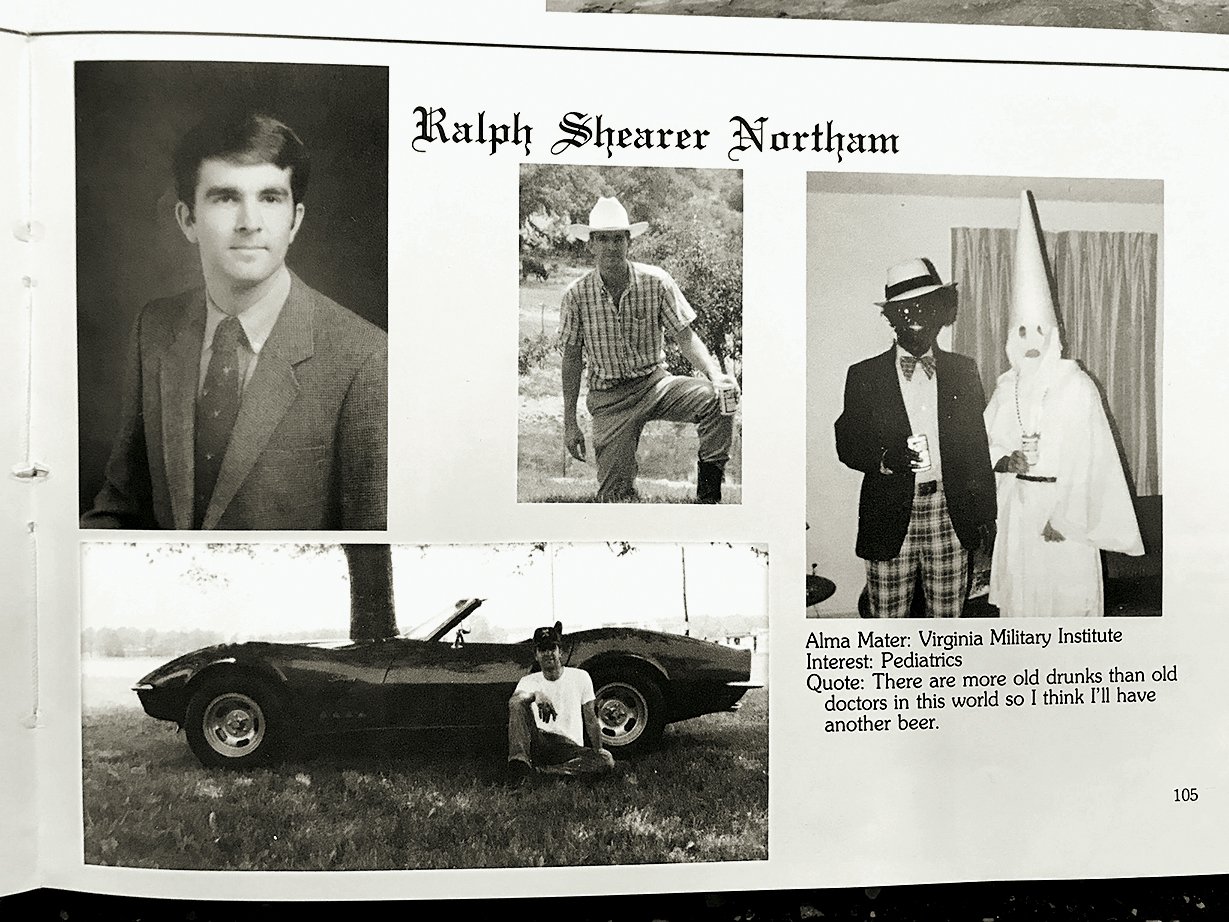 The top three leaders of the state, all Democrats, were suddenly disgraced, either by a blackface scandal or allegations of sexual assault—in the space of one week.
8. Best Evidence That We're Not Quite the Sophisticated World Capital You May Think
This Man
Because you probably don't know who he is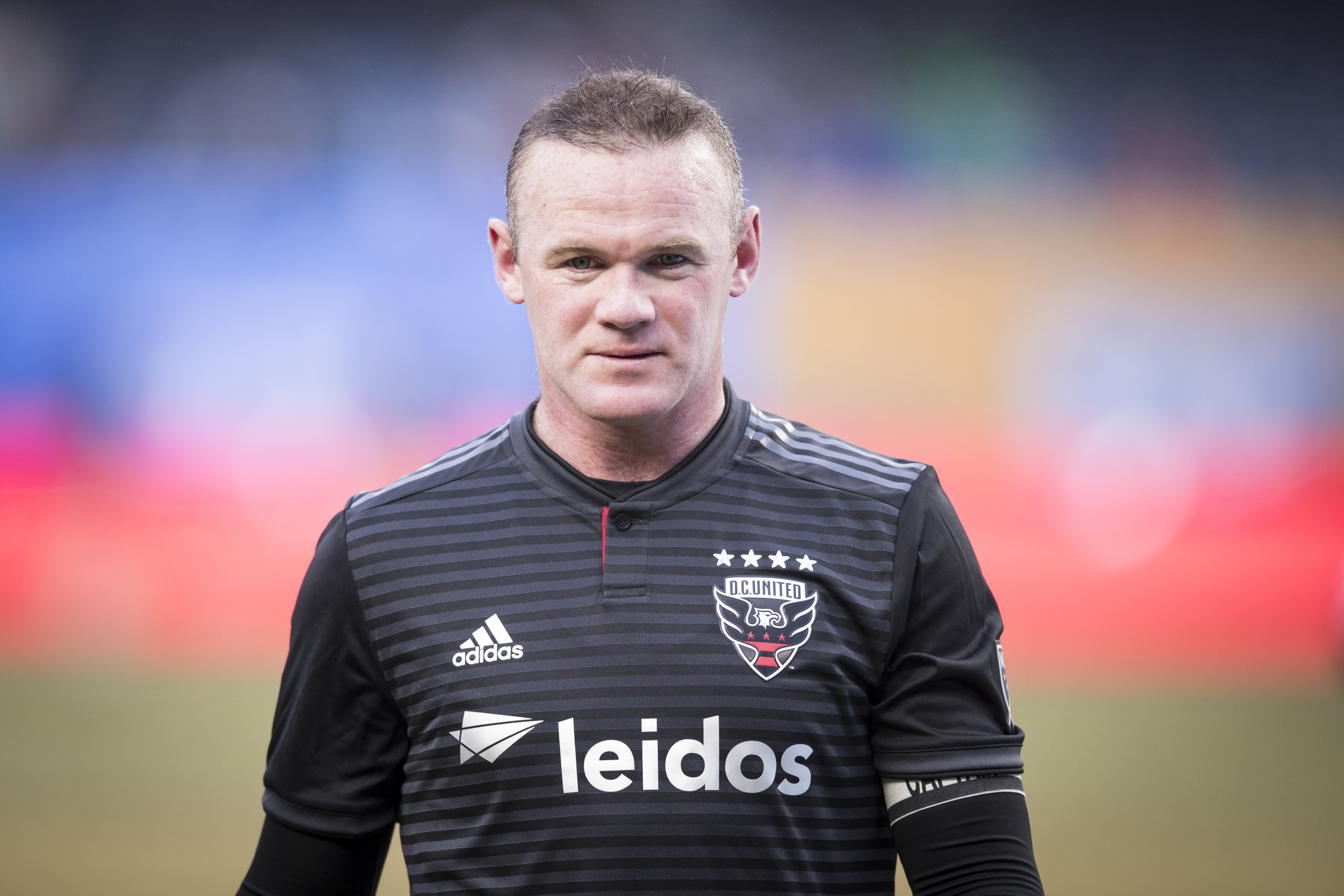 Do you recognize this guy? He's likely the second-most famous person in Washington—to people in the rest of the world. He saved one local business's year in 2018, and he's on track to make 2019 even better. Give up?
It's DC United superstar Wayne Rooney.
9. Best New Sports Villain
Bryce Harper
Because he sold out to our obnoxious division Rivals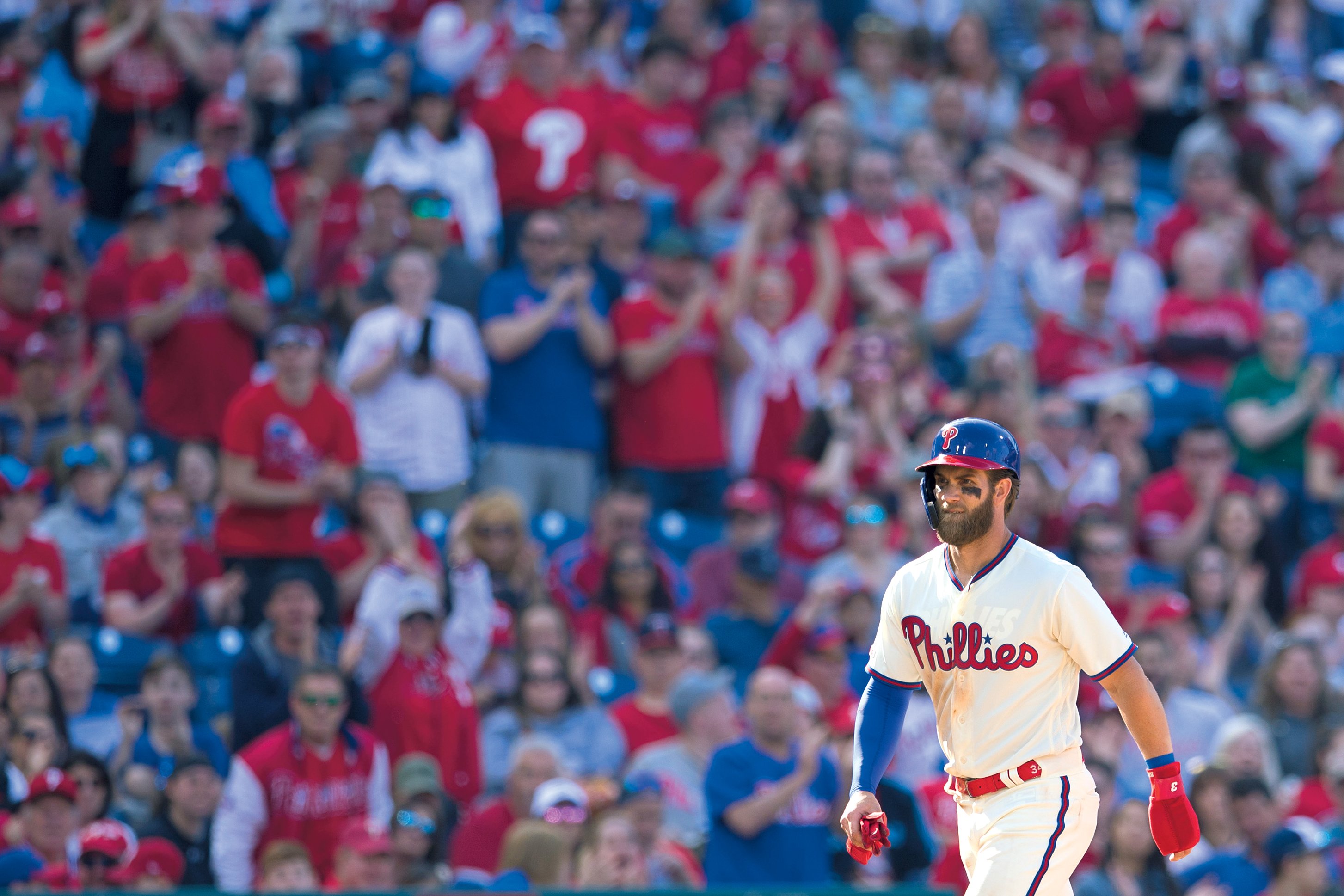 Good news, Dan Snyder. You're no longer the most hated sports figure in Washington. But perhaps Harper's betrayal is just what the city needs? Nothing unifies a fan base like a common enemy.
10. Best New Bryce Harper
Victor Robles
Because he's young and freakishly talented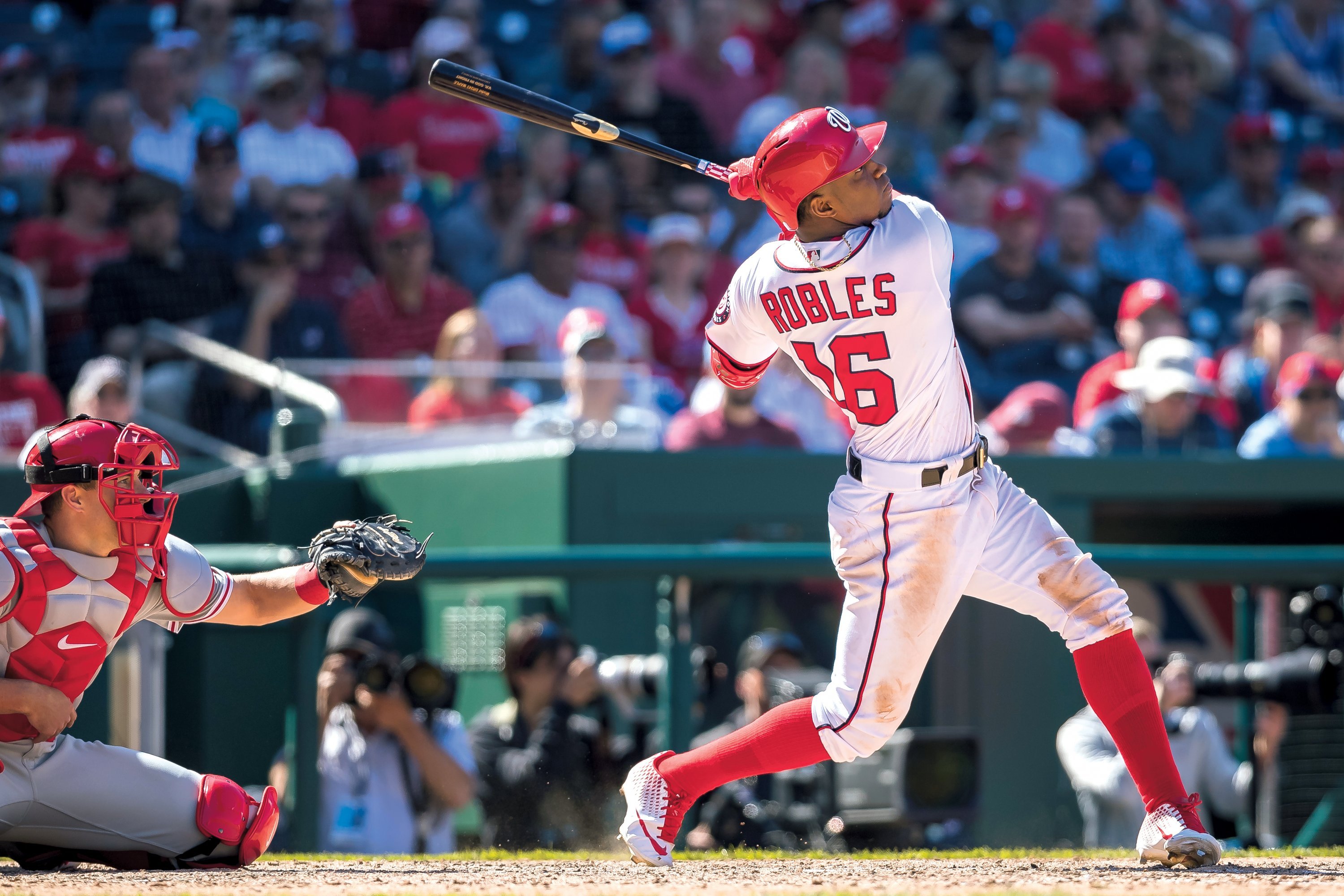 At 22 years old, the rookie center fielder is one of baseball's future stars, with the speed, power, and fearless energy to make you forget about what's-his-face.
11. Worst Metro News
Six Yellow and Blue Line Stations Closed This Summer
Because not everyone can bike instead
Memorial Day to past Labor Day. That's how long it's supposed to take Metro to rebuild three station platforms south of Reagan National Airport. If you live in Alexandria, the summer will probably feel a lot longer.
12. Best New Place to Get Married
The Smithsonian
Because it's about time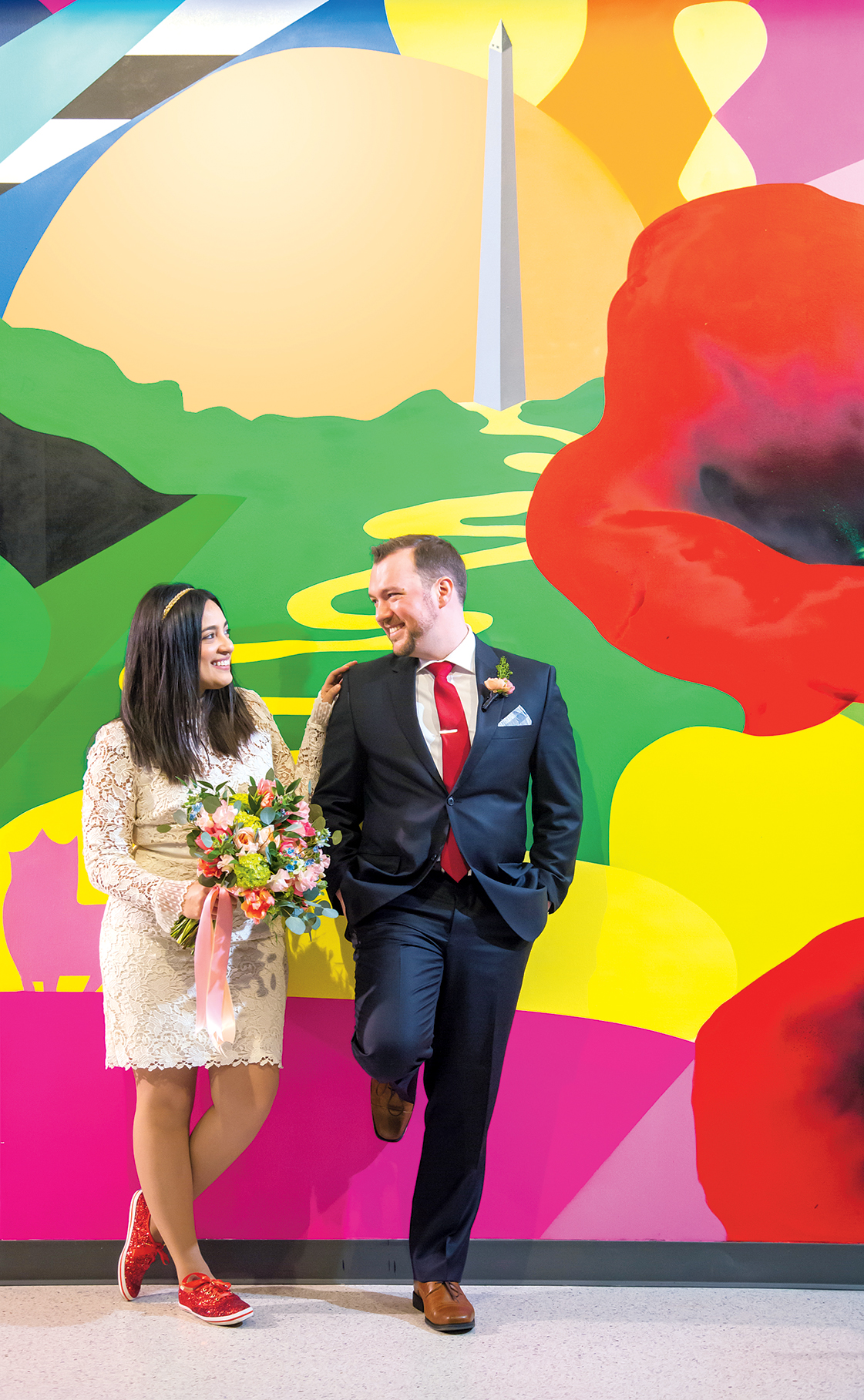 After years fielding inquiries from the newly engaged, the Smithsonian is open for weddings. Now Washington's betrothed can say "I do" under the glass-and-steel roof of the Kogod Courtyard, in the presence of pandas at the National Zoo, within event space at American History (below), or like royalty at the Smithsonian Castle.
13. Best Washington Marriage to Gawk At
George and Kellyanne
Because Keeping Up With the Conways is the reality show we're all secretly dying to watch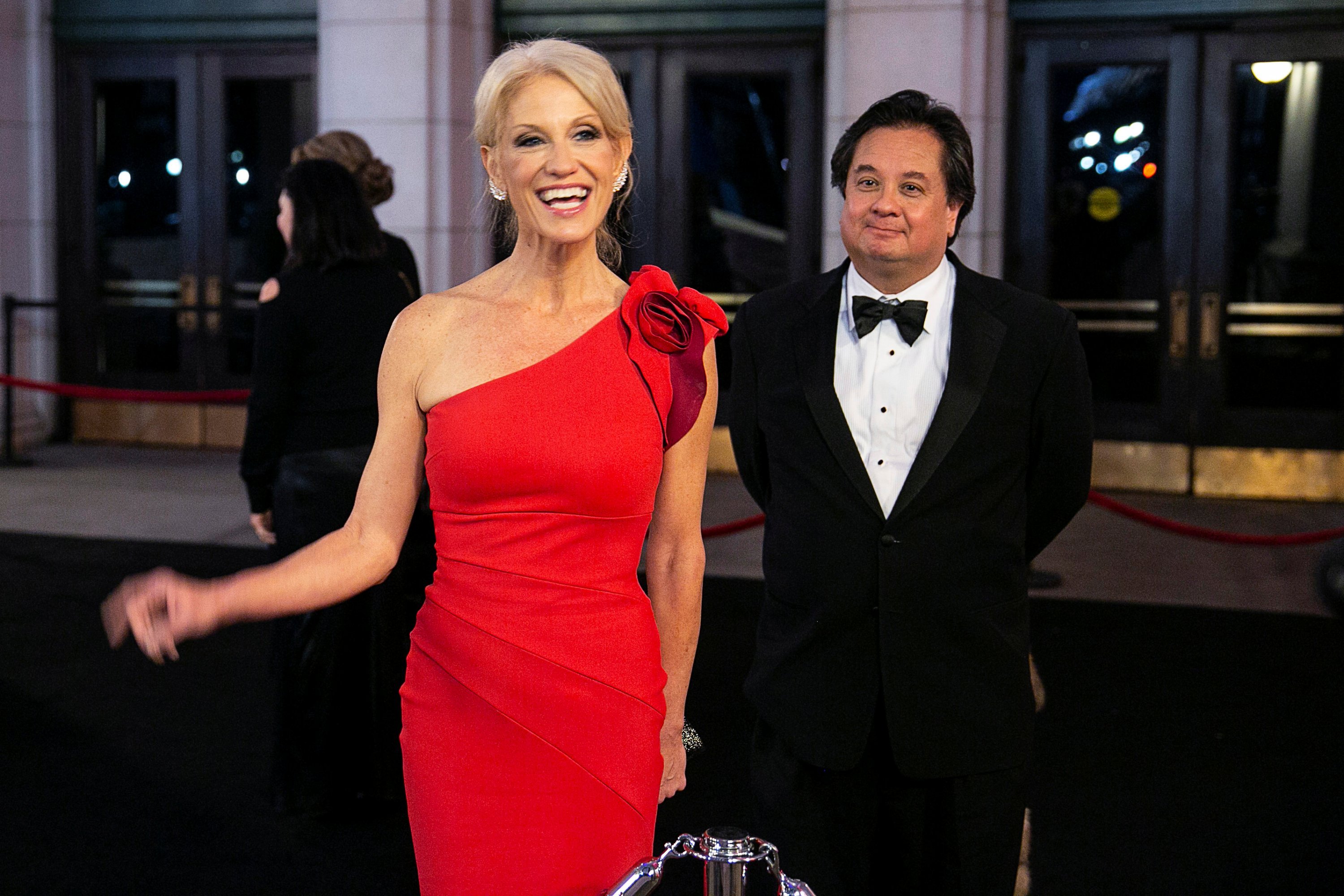 Do they live in separate wings of their Massachusetts Avenue Heights mansion? Do they even speak to each other? Or is all their public sniping a clever conspiracy—just a means of pumping up the demand (and advance) for the juicy, joint tell-all they probably plan to write? In a freak-show era of news, the old-fashioned, rom-com aspect to the union of a devoted Trump aide and a fervent Trump basher seems downright quaint. Anyway, the people want to know.
14. Best Washington Memoir
Kwame Onwuachi's Notes From a Young Black Chef
Because we need to talk about racism in restaurants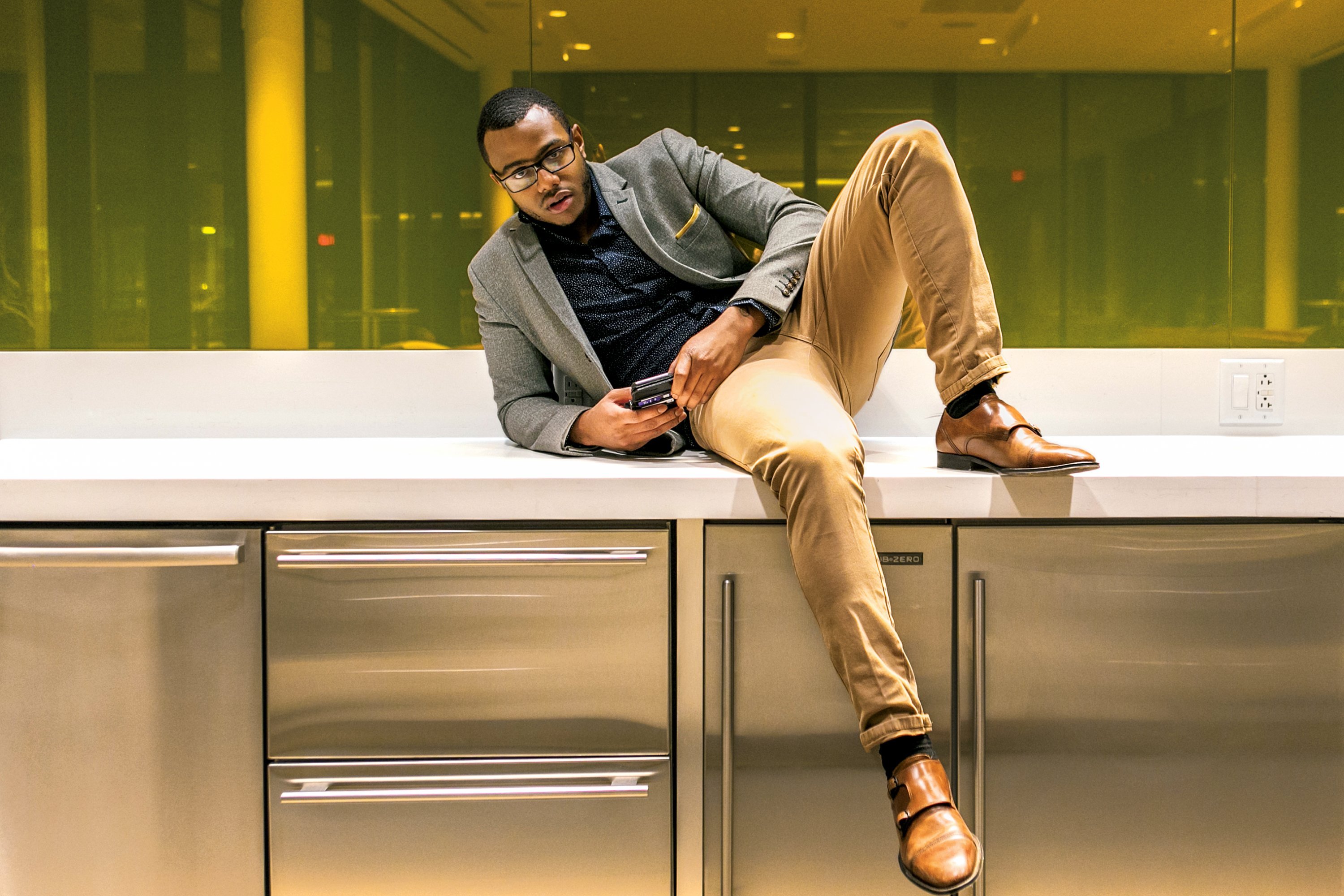 You may know Kwame Onwuachi for the quick collapse of his pricey tasting-menu restaurant, the Shaw Bijou, and for his comeback at the acclaimed Afro-Caribbean restaurant Kith and Kin. In his new book, the chef gets personal about growing up with an abusive father, dealing drugs, and eventually working in the world's top kitchens. His encounters with racism in restaurants and his willingness to name names make for an engrossing read, but the 2019 James Beard Award winner's story is also a powerful call for industry change.
15. Best Stadium
Audi Field
Because the size is right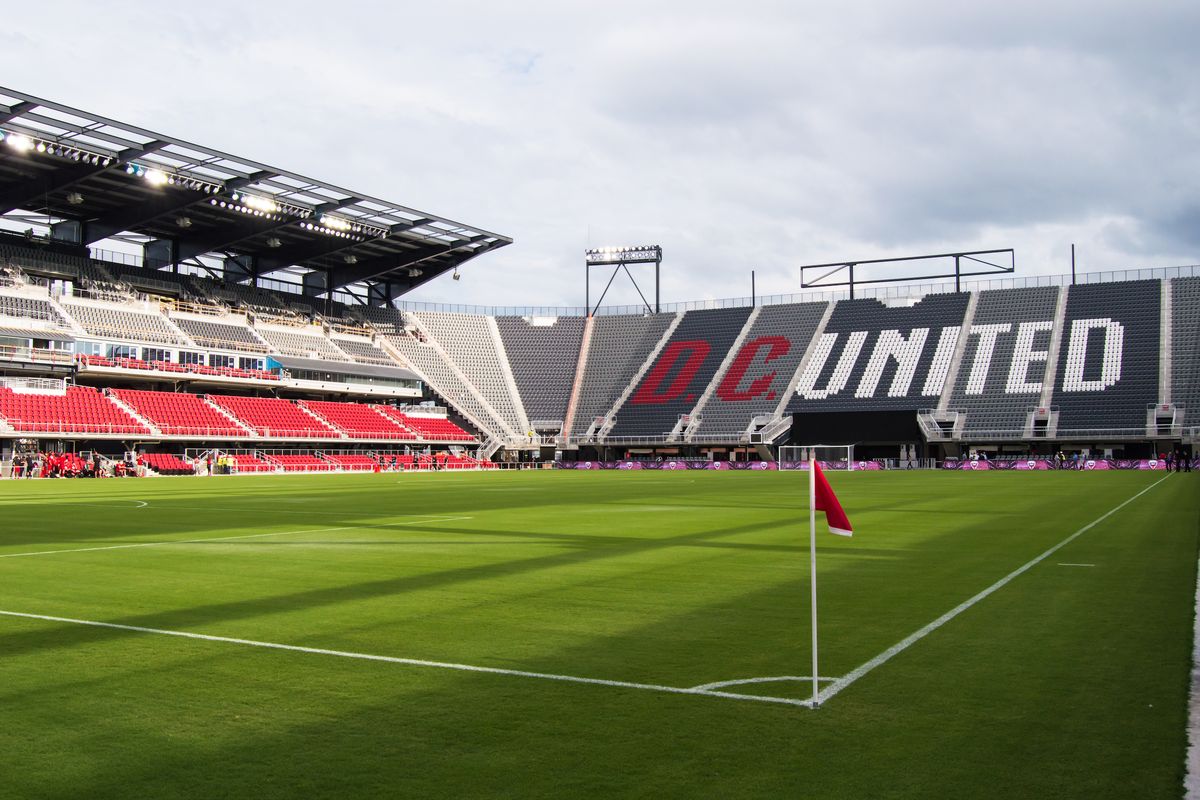 You don't have to love soccer to love this new gem of a stadium on DC's Buzzard Point. The seats are close enough to the field that you can see the players sweat, and the sections are close enough to one another that you can hear DC United's crazy fan clubs singing from across the stadium. As a matter of fact, if more people did love soccer, it might be less fun: The magic is largely enabled by having to seat only about 20,000 spectators.
16. Best Waterfront
Navy Yard
Because it feels like a neighborhood
DC's waterfronts can seem touristy (Georgetown) or manufactured (the overnight sensation of the Wharf). Navy Yard has elements of both—an influx of visitors for Nationals Park, teeming development—but it lives like a dynamic riverfront neighborhood. Don't let the uninspiring architecture fool you.
Perhaps the actual-neighborhood vibe exists because much of the recent evolution sprouted up around a park. Sure, the area had been a home base for the Navy since 1799 and, for more than a decade, the Nats. But Yards Park's riverfront running/biking path, its splash park, and events such as free Friday-night concerts created a hub for residents.
Over time, luxe apartments and fancy restaurants opened, but it also has very good restaurants that feel like neighborhood joints. Even better, at these places you're not just paying for the water view—we'd happily dig into New England–style seafood at the Salt Line (79 Potomac Ave., SE; 202-506-2368), local oyster platters at Whaley's (301 Water St., SE; 202-484-8800), or pastas on Osteria Morini's patio (301 Water St., SE; 202-484-0660) even if they were facing a parking lot instead of the scenic Anacostia River.
17. Worst Up-Sell
"Super Excellent" Seats at the Anthem
Because there's always a good vantage point—even during a sold-out show
These more expensive balcony seats are fine (and, yes, they're actually called Super Excellent), but there are many other spots to see the show for a lot less—including right behind them.
18. Best Fast-Food Trend
Hot Chicken Sandwiches
Because local chefs are bringing the heat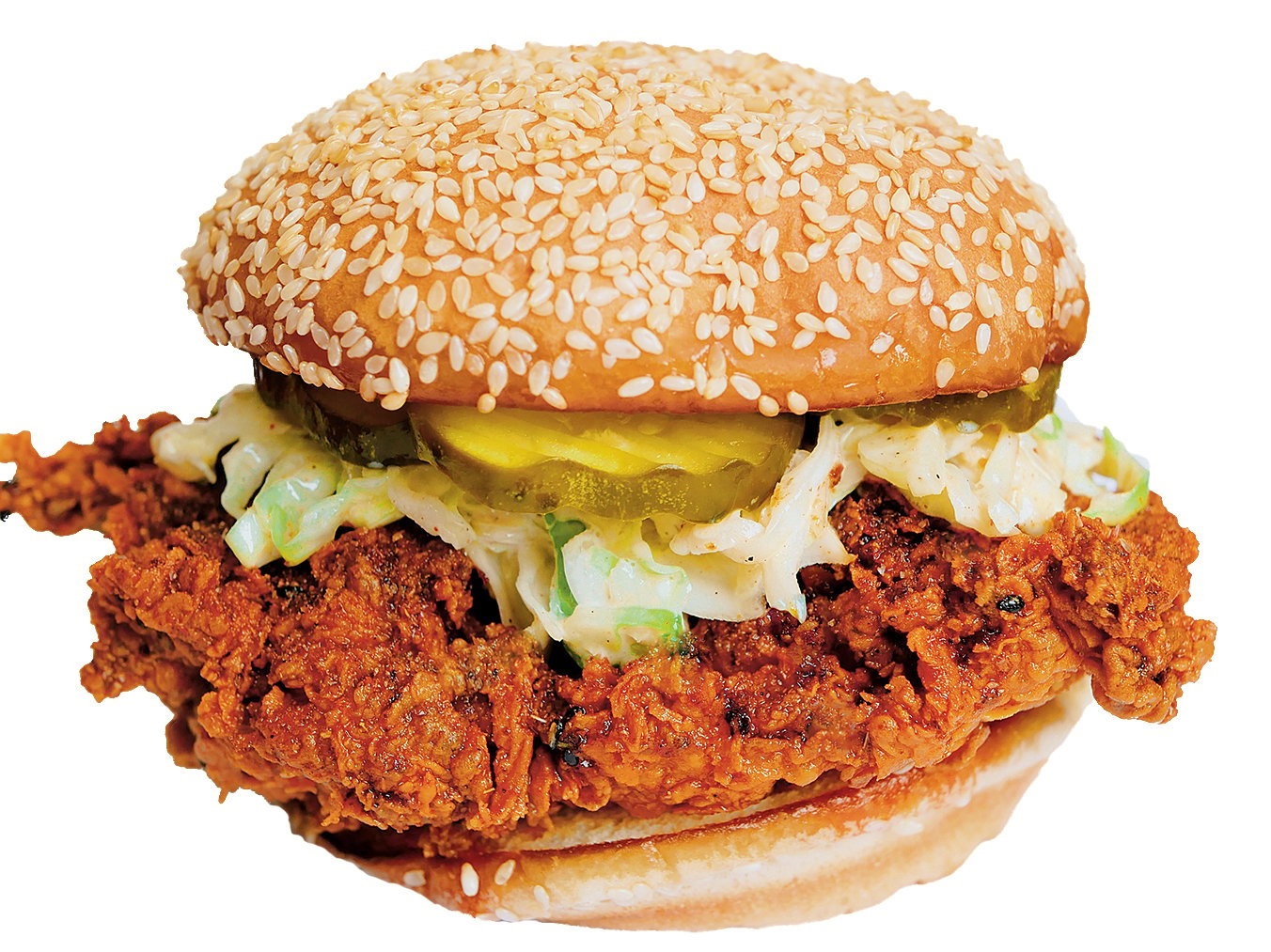 Fried-chicken sandwiches have been ubiquitous for a few years, but in recent months there's been a delicious trend within the trend. Enter the Nashville-style fried-chicken sandwich, in which crunchy breasts or thighs are glazed in cayenne (you can often choose your heat level), then cooled off with pickles. Our favorites: the versions at Hot Lola's (4238 Wilson Blvd., Arlington; no phone) and Wooboi (139 Spring St., Herndon; 703-435-3703).
19. Best Blank Canvas
The REACH
Because the Kennedy Center could soon get cooler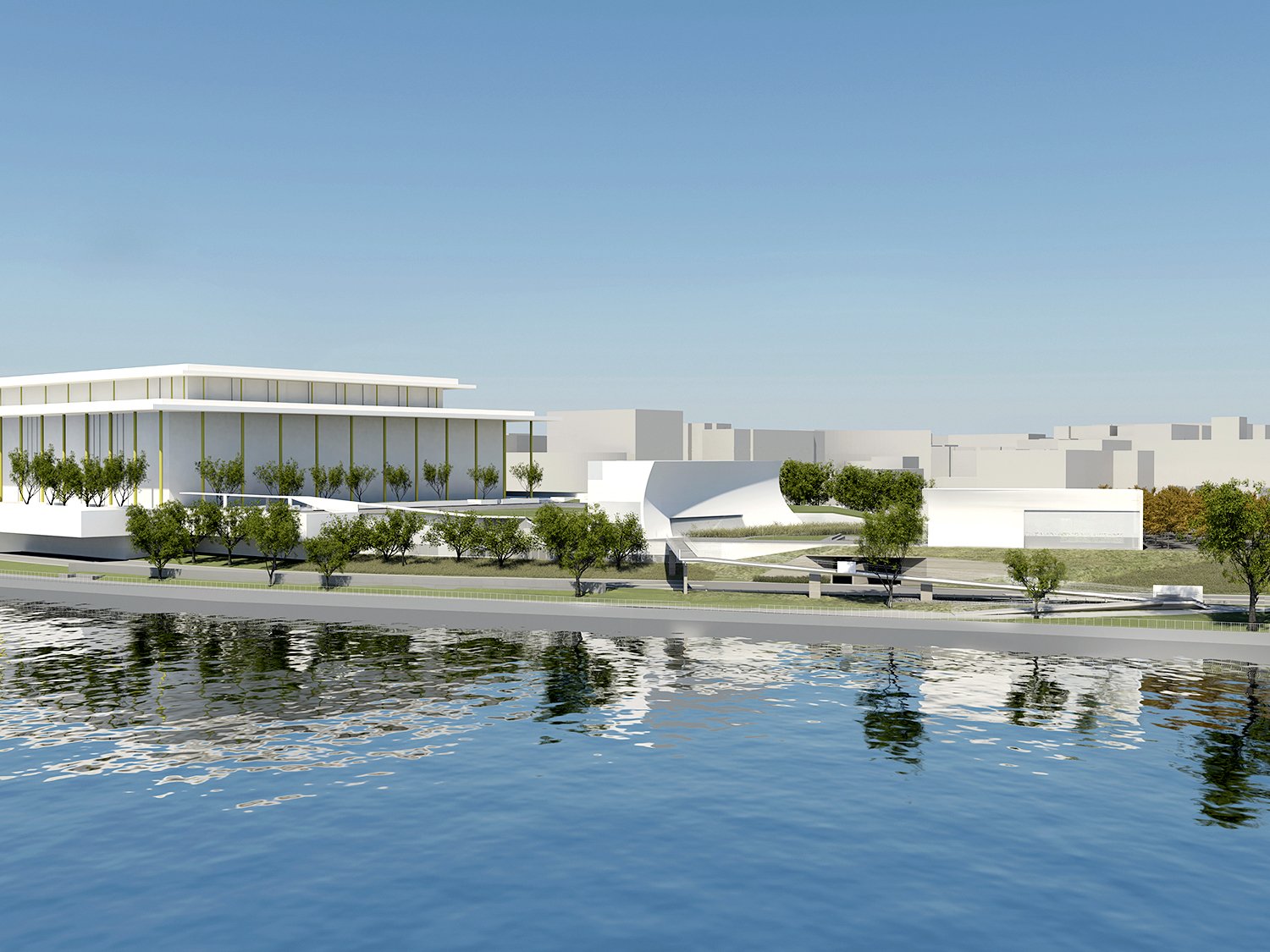 It doesn't open until September, and so far there's little word on what will actually happen there. But we're excited about the potential for the Kennedy Center's $175-million, 72,000-square-foot expansion, which could—and should!—serve as a home for more adventurous arts programming. With soaring ceilings and tons of natural light, the facility has several intimate performance venues as well as rehearsal and classroom space. Let's hope the music offerings are as exciting as the architecture.
20. Best Second Act
Joy Zinoman
Because acting well is the best revenge
At 76, Joy Zinoman could have retired and basked in acclaim, knowing the theater she founded decades ago helped transform a once-bleak area. That's not Zinoman. After new leadership at Studio Theatre pushed her out of the acting school she loved, she called on friends, raised money, and worked media and city officials. Her new conservatory opens in an old public school this summer; a permanent home in Columbia Heights will follow.
21. Best Invasion
The Handmaid's Tale
Because this dystopian future was visually stunning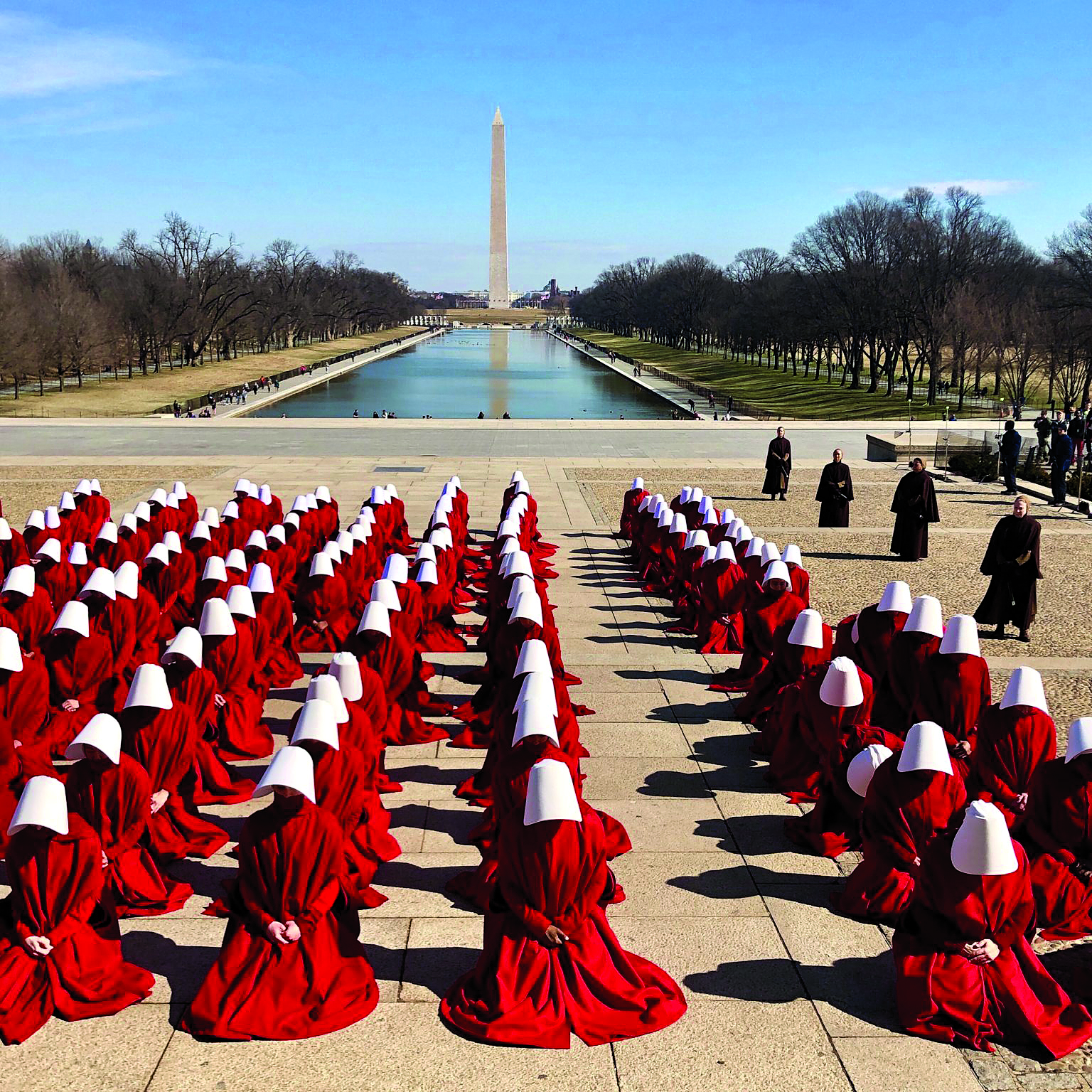 In February, 200 actors from the Hulu hit filmed a scene at the Lincoln Memorial. We're curious what the oppressed but mobilizing women have up their red robes' sleeves—the show returns June 5. Blessed be the fight.
22. Best Music Festival
Because it's hosting star-studded lineups—and has a mission, too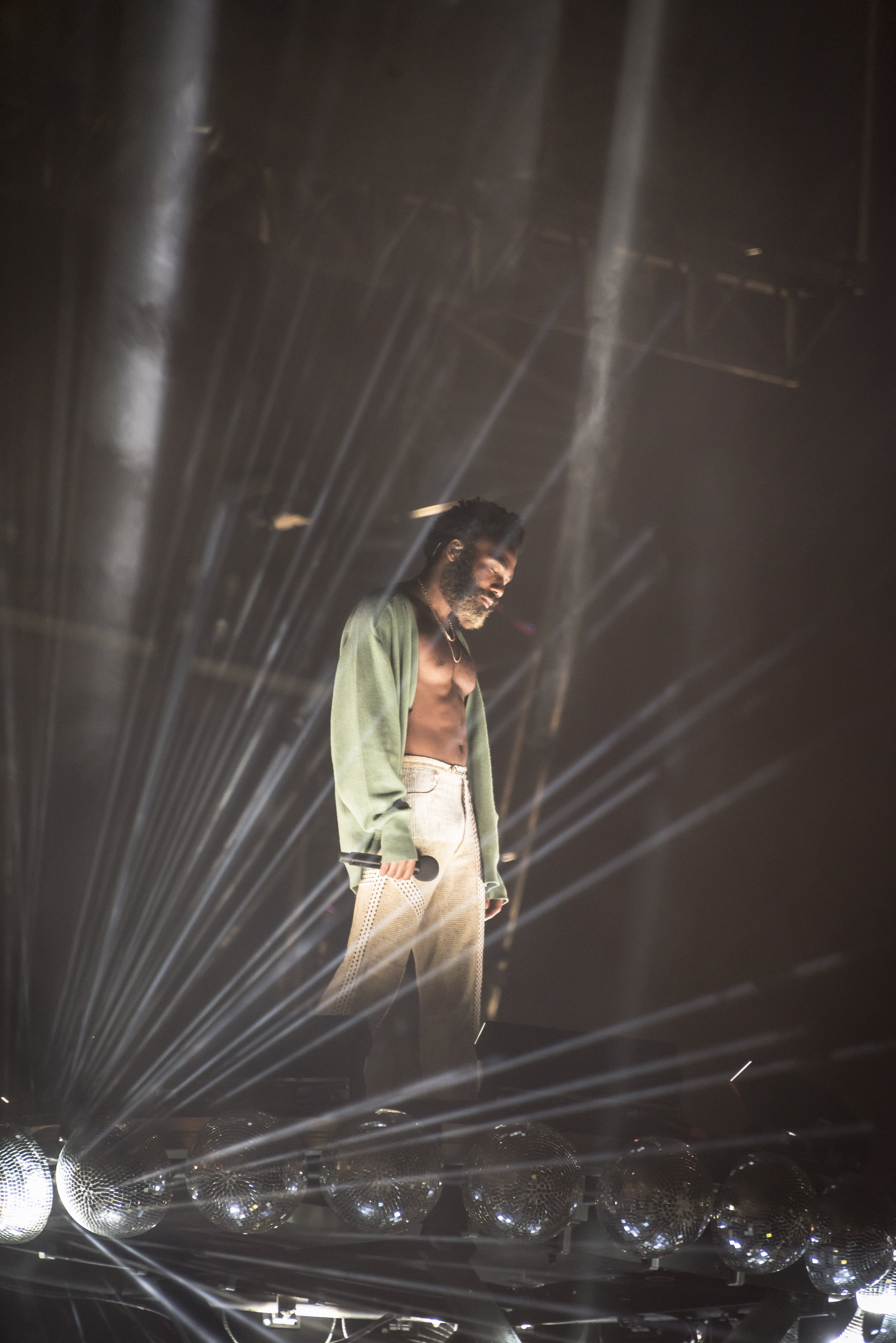 Childish Gambino, Solange, and Cardi B have all headlined Broccoli City, an event that gets better every year. Beyond the music, the Broccoli team organizes community service in the area year-round. They built a conference around the festival to promote healthy living—there's even a 5K—plus networking opportunities in the entertainment industry.
23. Best New Water Feature
Glenstone's "water court"
Because we could all use a moment of Zen these days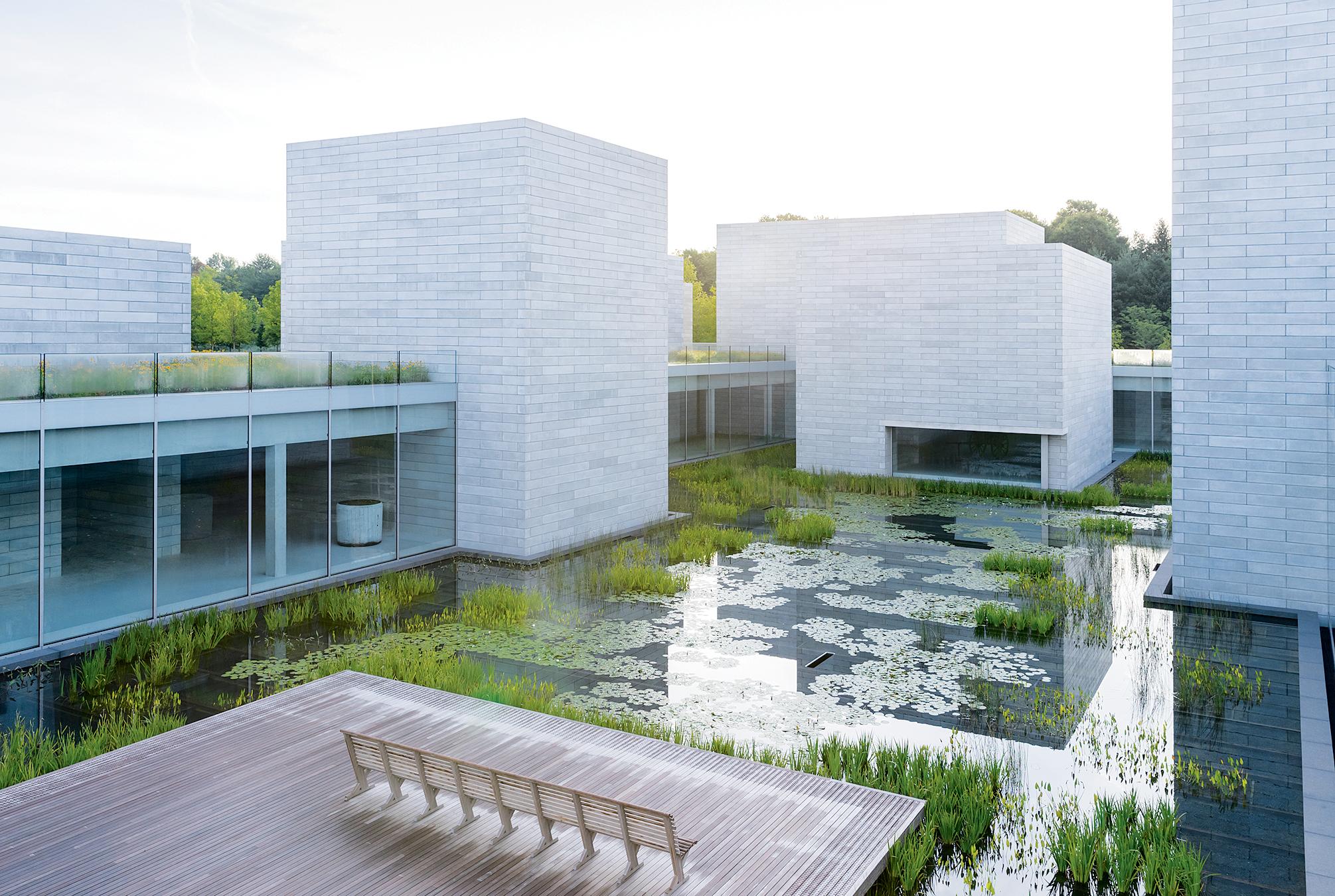 Most visitors go to Glenstone museum to admire the modern art—by the likes of Mark Rothko, Andy Warhol, and Keith Haring—or the new Pavilions complex itself, a masterpiece of cast concrete and glass. But the feature that might stay with you longest is the soothing 18,000-square-foot water courtyard in the center of the Pavilions. There, you can rest on a bench and gaze out on the water lilies, iris, and other plants. A lot of museums display remarkable art. Few marry it with the art found in nature. 12100 Glen Rd., Potomac; 301-983-5001.
24. Worst Food Trend
Customizable bowls
Because chefs know better
Before the build-your-own-bowl trend took over the fast-casual world, diners would go out for things like sandwiches and tacos created by people whose livelihoods are built around designing delicious foods. Yet at places such as Cava and Pokeworks, we can't restrain ourselves—and inevitably slop a dozen ingredients together so there's no distinct flavor or texture.
25. Best Antidote to Lunch-Bowl Fatigue
Because it's quinoa- and kale-free
This snug counter-service shop specializes in lechón—the crisp-skinned, slow-cooked Filipino pork. The only decision to make is whether you want it in sandwich or bowl form. Go for the latter, which comes with rice, a fried egg, and tangy pickled-ginger-and-papaya salad. 5268Nicholson Ln., Rockville; 240-669-4383.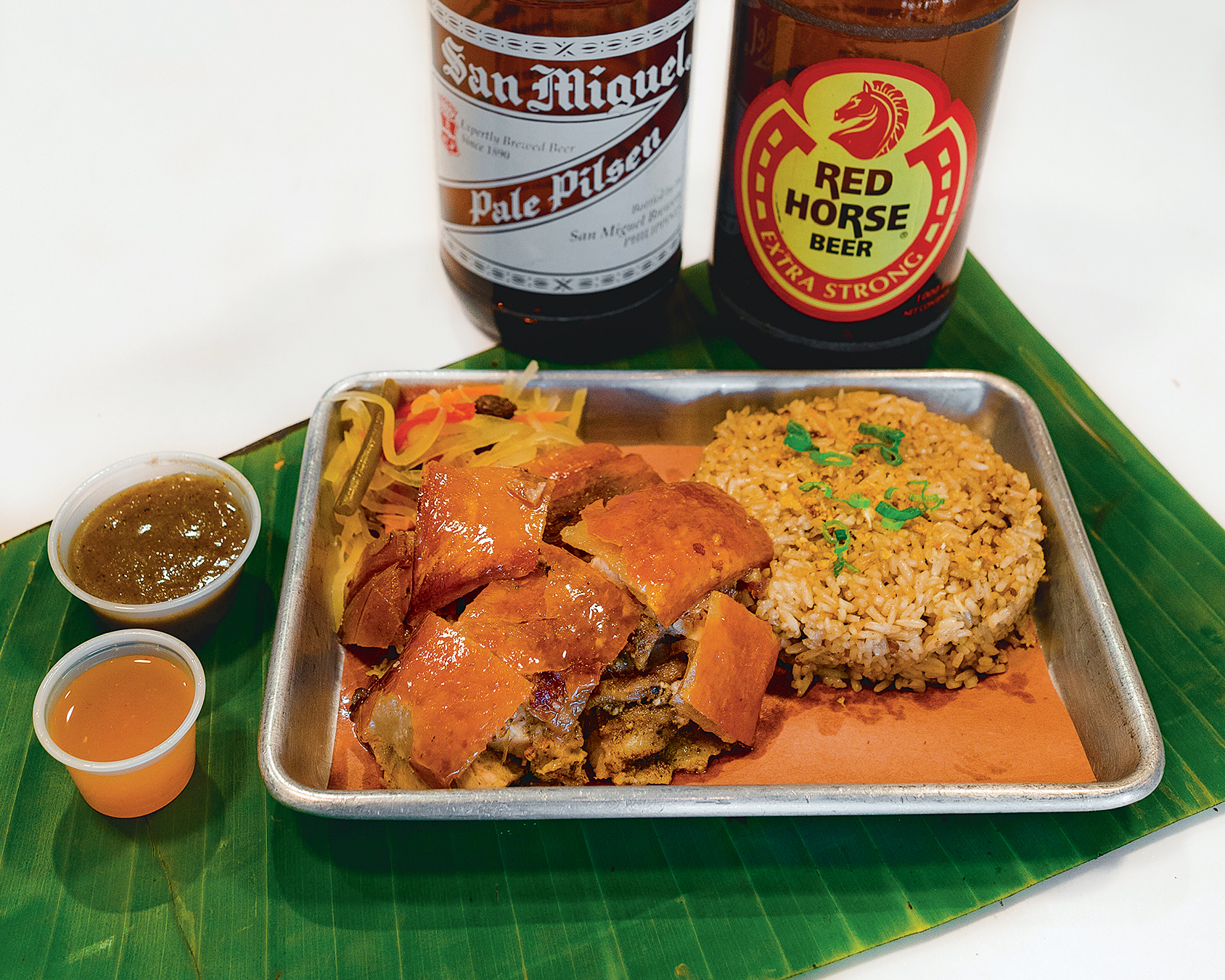 26. Best Politico "Spotted" Item
Robert Mueller and Donald Trump Jr. at DCA's gate 35X
Because the gates of hell are real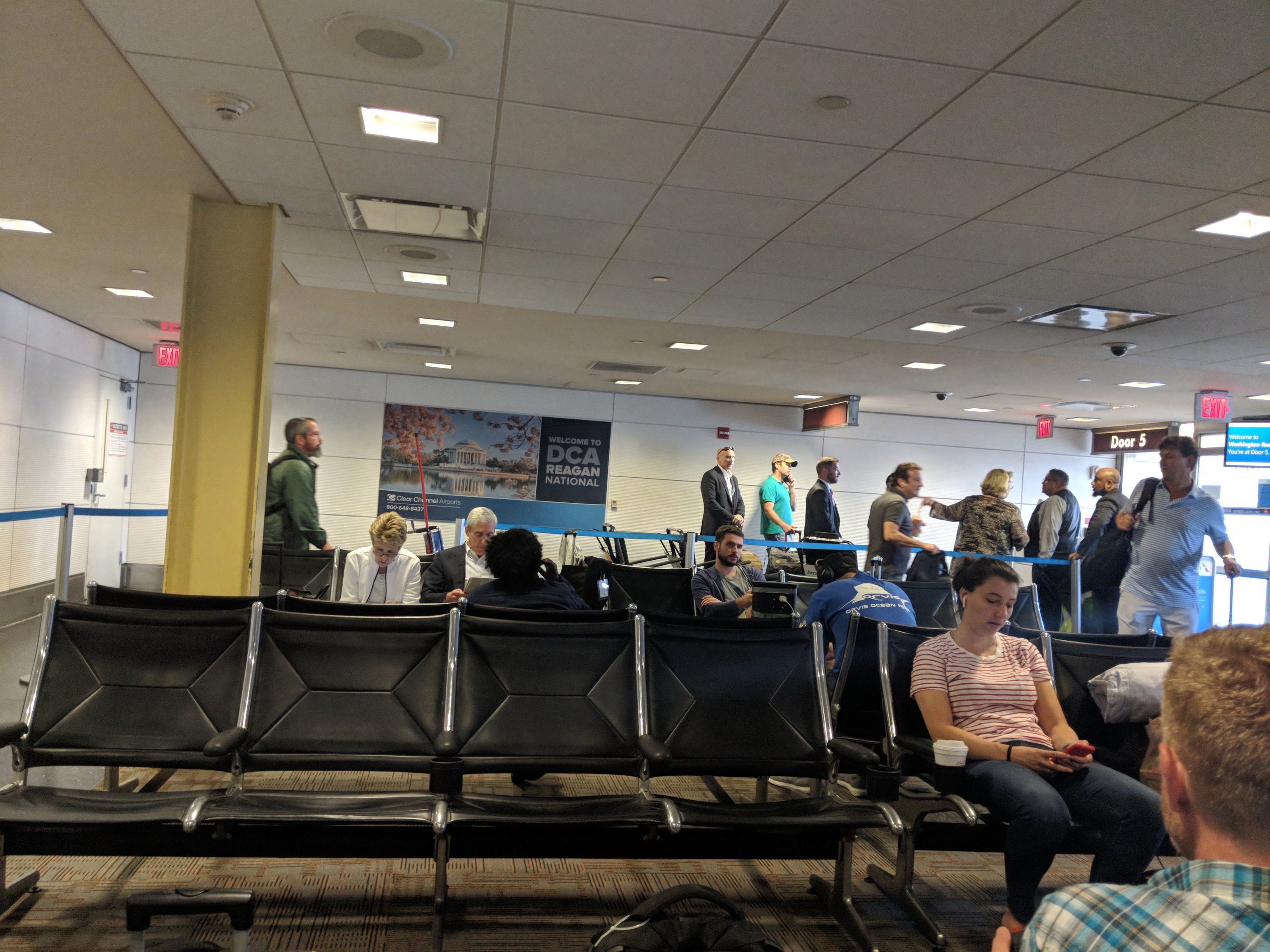 The horrors of gate 35X—a super-congested single gate that's basically a shuttle terminal for remotely parked planes—are well known to anyone who's ever flown out of Reagan National. So of course it was also the scene of an epically awkward almost-run-in last July between the President's son and the man investigating Russian influence in his election.
27. Best Protest
Paper Plate Rebellion
Because people who play by the rules didn't let a rule stop them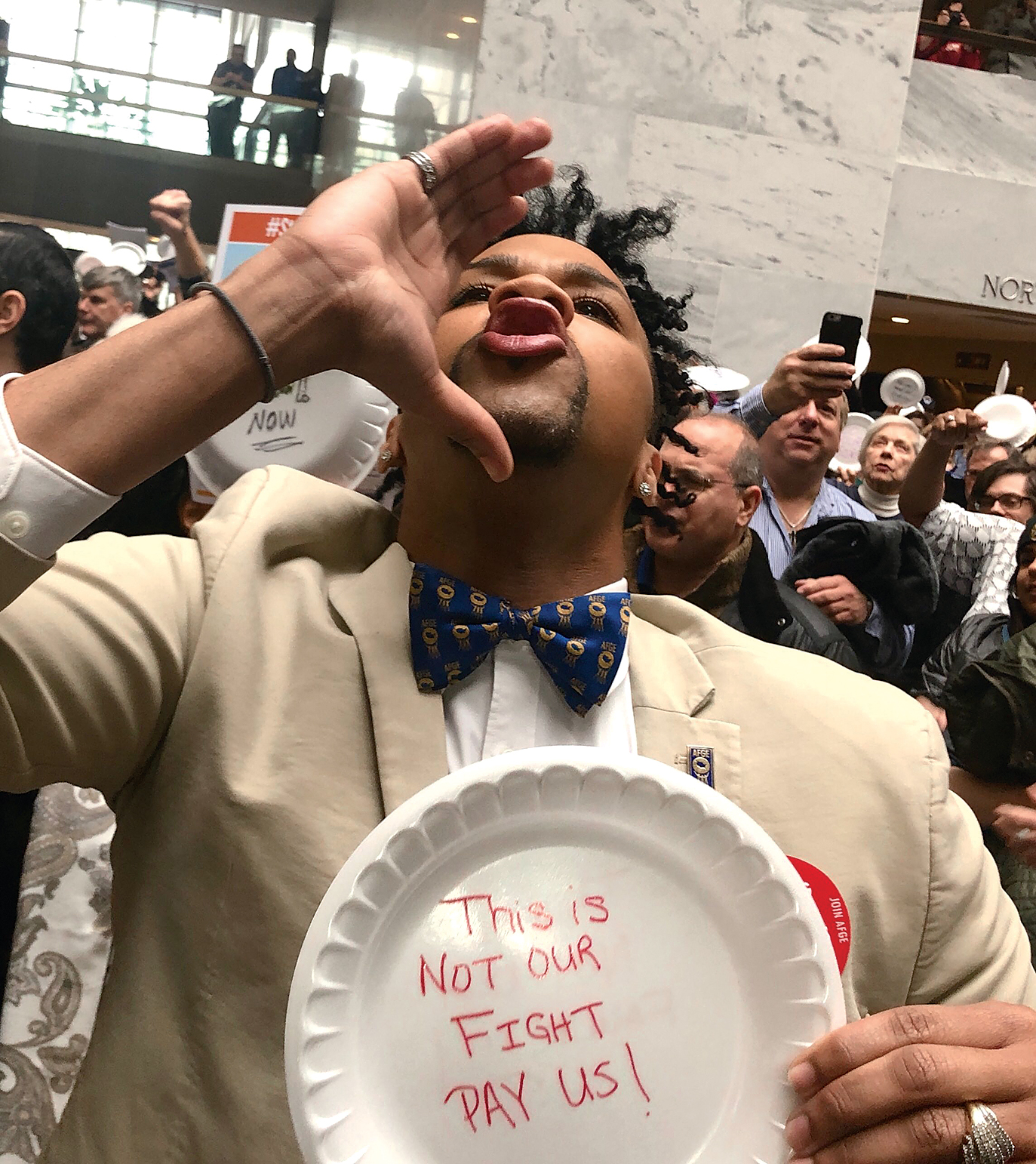 On January 23, when they had been out of work for 33 days at that point, federal employees descended on the Hart Senate Office Building with makeshift signs—actual placards are banned there—to demand an end to the longest government shutdown in history.
28. Best '90s Comeback
Because they don't involve a microwave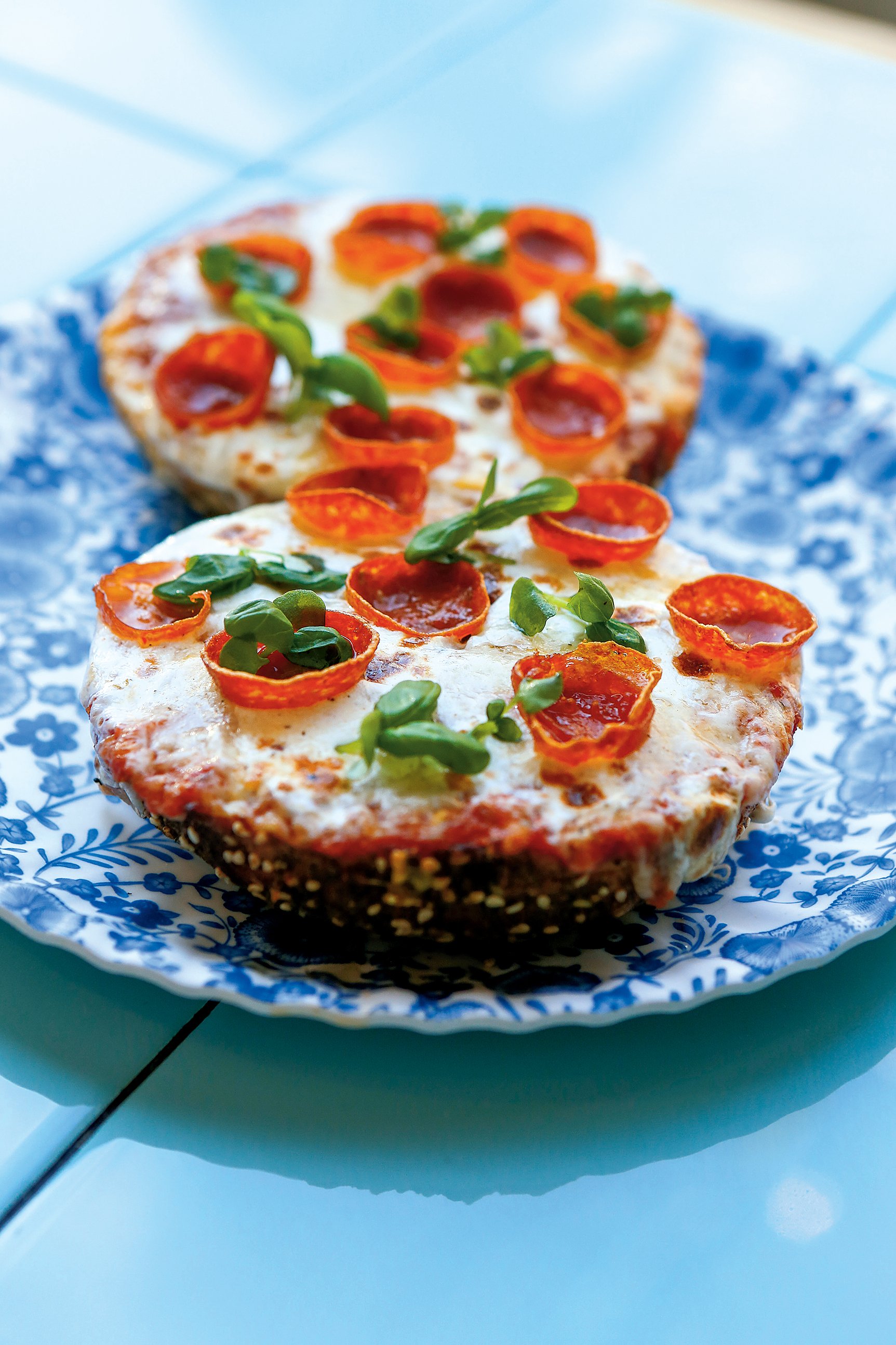 The folks behind Call Your Mother, the deli in DC's Park View neighborhood, are also behind Timber Pizza Co., in Petworth. Their pepperoni-and-mozz-laden bagels, topped with fresh basil, are the best kind of synergy—and worth getting that old Bagel Bites jingle stuck in your head. 3301 Georgia Ave., NW; no phone.
29. Worst Political Stunt Artist
"This is a sign" guy
Because . . . we're confused
The so-far unidentified man turns up everywhere. Outside Paul Manafort's sentencing. Trailing Roger Stone on the way to court. Standing among throngs on the Mall. But to what end? To make fun of the other demonstrators? Rack up photo bombs? The real sin isn't that the stunt is poking fun at activism—it's that it reminds us how little room politics has for humor nowadays.
30. Best Place to Cry
Gravelly Point Park
Because no one can hear you
Rough day at work? Ran into an old flame? Bring a book and a picnic and lean into your emotions at this field adjacent to Reagan National Airport, where people are inclined to get sensitive anyhow because, well, planes can conjure up such emotion. Plus no one's going to hear your sniffles as a 757 thunders overhead.
31. Best DC Lawyer to Follow on Twitter
Neal Katyal
Because he can deliver substance in 280 characters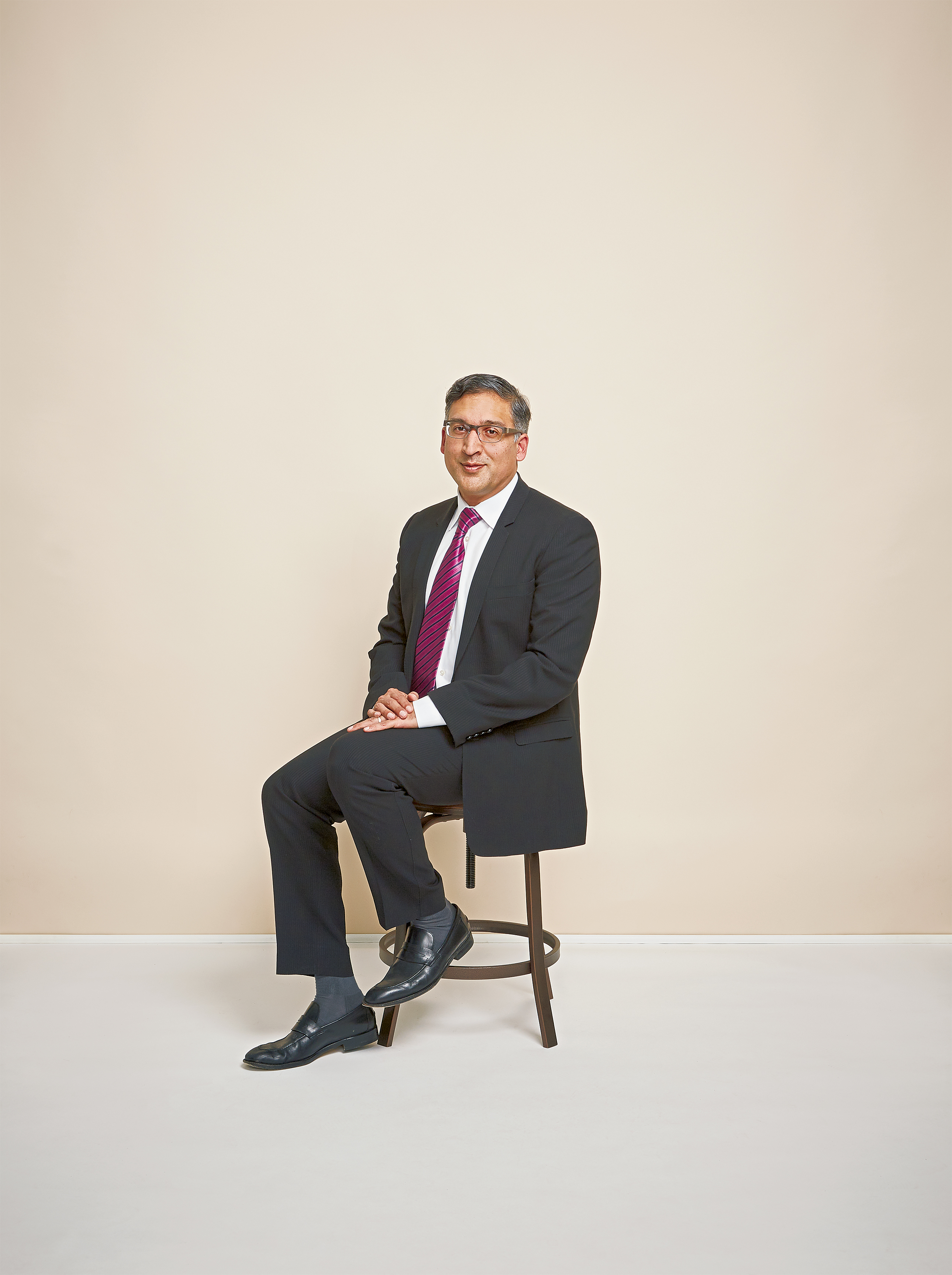 Want helpful context when your phone alerts you to the latest on Donald Trump's wall? Or for the viability of the President's newest, possibly unconstitutional policy idea? Katyal, the former acting solicitor general, has likely already fired off a well-informed—and, yes, usually left-leaning—take. Or at the very least, retweeted a solid source to bring you up to speed.
32. Best Argument for Eminent Domain
"Dave Thomas Circle"
Because not even a Frosty is worth the 455 car crashes that have happened there since 2015
Nicknamed for the solitary Wendy's occupying the enormous concrete island at its center, the traffic hellhole where New York and Florida avenues, Northeast, are forced to circumvent the fast-food joint has inspired many a DC pol over the years to talk about seizing it. Mayor Bowser renewed our hopes this year when she included funds in her 2019 budget to finally get the job done. If she succeeds, we humbly endorse her for sainthood—or at least promise to buy her a burger at the nearest non-traffic-circle fast-food establishment of her choosing.
33. Best New Office Building
Midtown Center
Because it adds a stunning public space to an otherwise soulless downtown block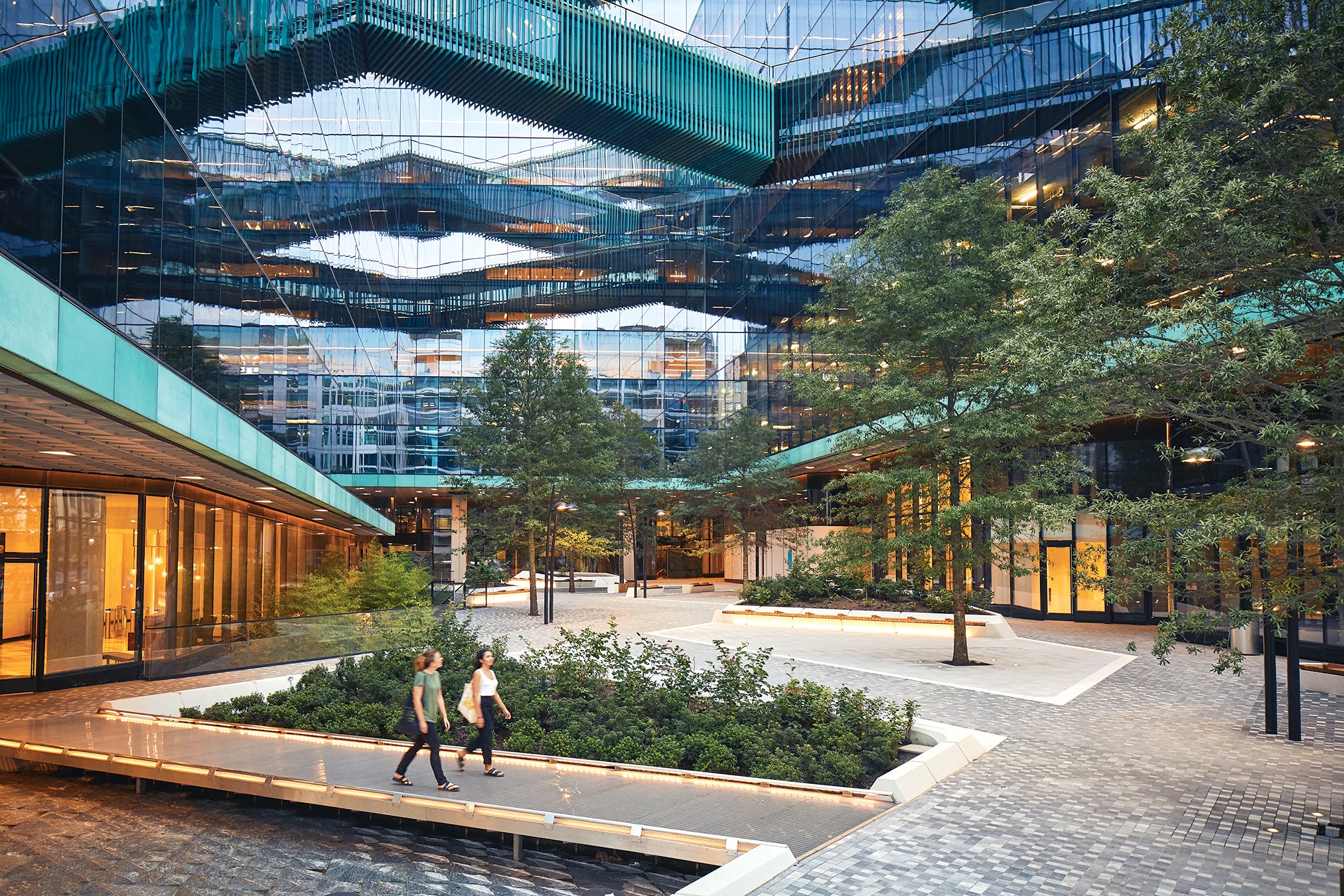 Sure, it was sort of sad when the old Washington Post headquarters on 15th Street downtown was demolished. But while Woodward and Bernstein may have changed history from inside, its beige, blocky exterior had the vibrancy of a Milk Dud. Its replacement, home to Fannie Mae, is a startling departure. Designed by SHoP Architects and WDG Architecture, the development's most distinctive feature is the three crisscrossing skybridges over its public courtyard. (They're tinged turquoise due to the use of copper.) As for the courtyard, it provides the workday crowd both a lovely respite and a pass-through connecting 15th Street to L.
34. Best New Neighborhood Name
National Landing
Because it's a neighborhood with no borders, literally
When Arlington and Alexandria announced the name National Landing for the area that would be home to Amazon's HQ2, many scoffed. Some pointed out that the neighborhoods already had names—Crystal City, Pentagon City, Potomac Yard—or that National Landing sounded a bit sci-fi. But Stephanie Landrum, president and CEO of the Alexandria Economic Development Partnership, told us at the time that NatLand will have "no finite boundaries" and is less a physical place than a symbol of the cooperation between the city of Alexandria and Arlington County. In a world where borders often are sources of friction, this is thinking we can get behind.
35. Worst New Neighborhood Name
South Capitol Hill
Because it already has several, cooler names
When a Whole Foods opened near Navy Yard Metro last year, it called its location South Capitol Hill, despite no one else calling it that. To be fair, the area has a number of other names, and even residents can't agree whether they live in Capitol Riverfront, the Yards, Navy Yard, or Southeast Waterfront. If you ask us, any of those are far better.
36. Best Distraction During the Christine Blasey Ford Hearings
Tona Boyd, Cory Booker's chief counsel for the Senate Judiciary Committee
Because it felt like she was us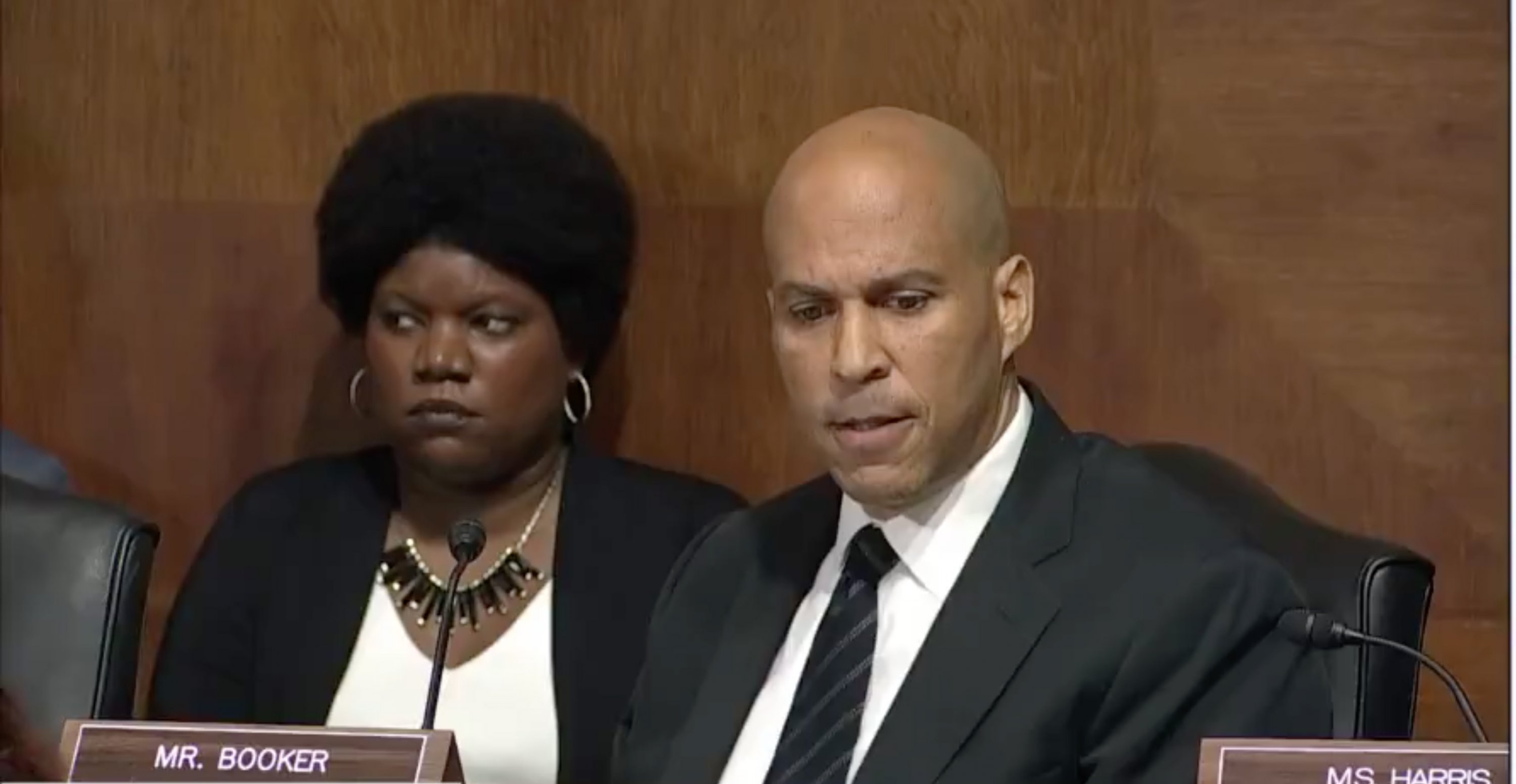 What were you doing while the Senate contemplated Brett Kavanaugh's Supreme Court nomination? Yelling at the TV? Joking with your friends? Chances are it wasn't nearly as perfect a response as the stone-cold stare worn by this Hill staffer and, via the magic of C-SPAN and the accident of hearing-room seating arrangements, broadcast to the world.
37. Best Delivery Service
Because sometimes you want to enjoy your Rasika curry on the couch
Washington's roster of food-delivery apps has become as daunting as a multi-course tasting menu. Our advice: Dig into this one. Its collection of high-quality restaurants is what's most impressive—a Philly Wing Fry cheesesteak or a $130 RPM seafood platter is just a tap away.
38. Best Homegrown Expansion
Because no one wants to pay $400 to frame a $5 poster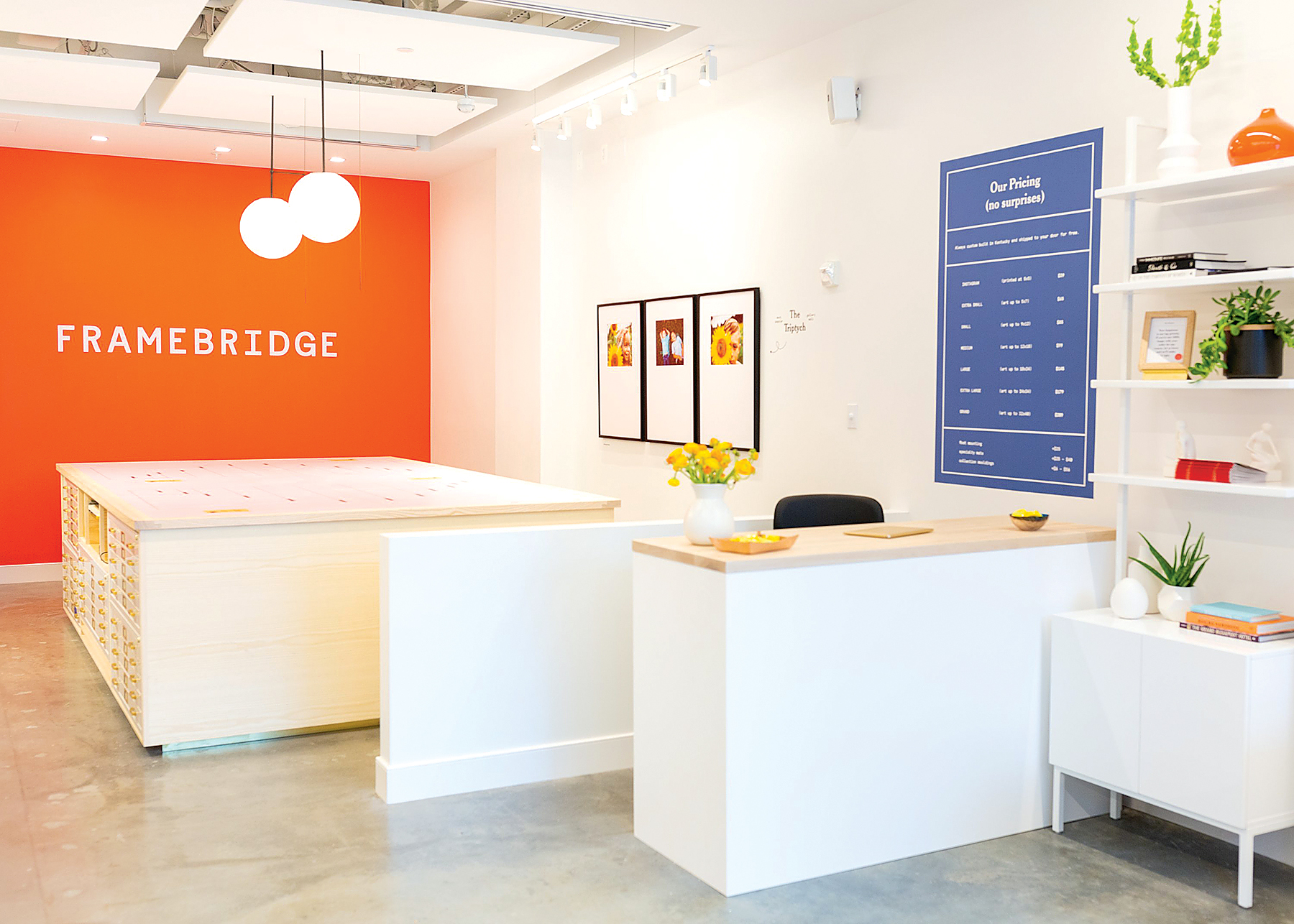 In the startup world, you know you're on to something when giant chains like Michaels start blaming you for their nationwide store closings. Such was the case for the Georgetown online framing company Framebridge. But now, perhaps oddly, the firm that grew by doing framing online has announced its first two brick-and-mortar locations. According to CEO Susan Tynan, customers still like seeing the product in person—so much so that at the pop-ups Framebridge did before opening its first store, customers were willing to spend an average of 40 percent more.
The company's edge lies in its affordability and convenience. In a simple, streamlined process, customers choose a frame and mount for their artwork or photo from Framebridge's online shop—virtual designers are on hand to assist—and then either upload digital files or send the piece through the mail via prepaid shipping tubes. Framebridge will bring this intimidation-free ethos to its storefronts as well: Customers will be able to see on a screen how their art will look framed, as well as the total cost, before committing. The two new locations will also mean that the customer can drop off the piece for framing versus shipping it. 1919 14th St., NW, 202-831-0444; 4806 Bethesda Ave., Bethesda, 301-281-7640.
39. Most Badass Retail Pop-Up
Because it has gathered DC's womyn-owned businesses into one glorious retail tour de force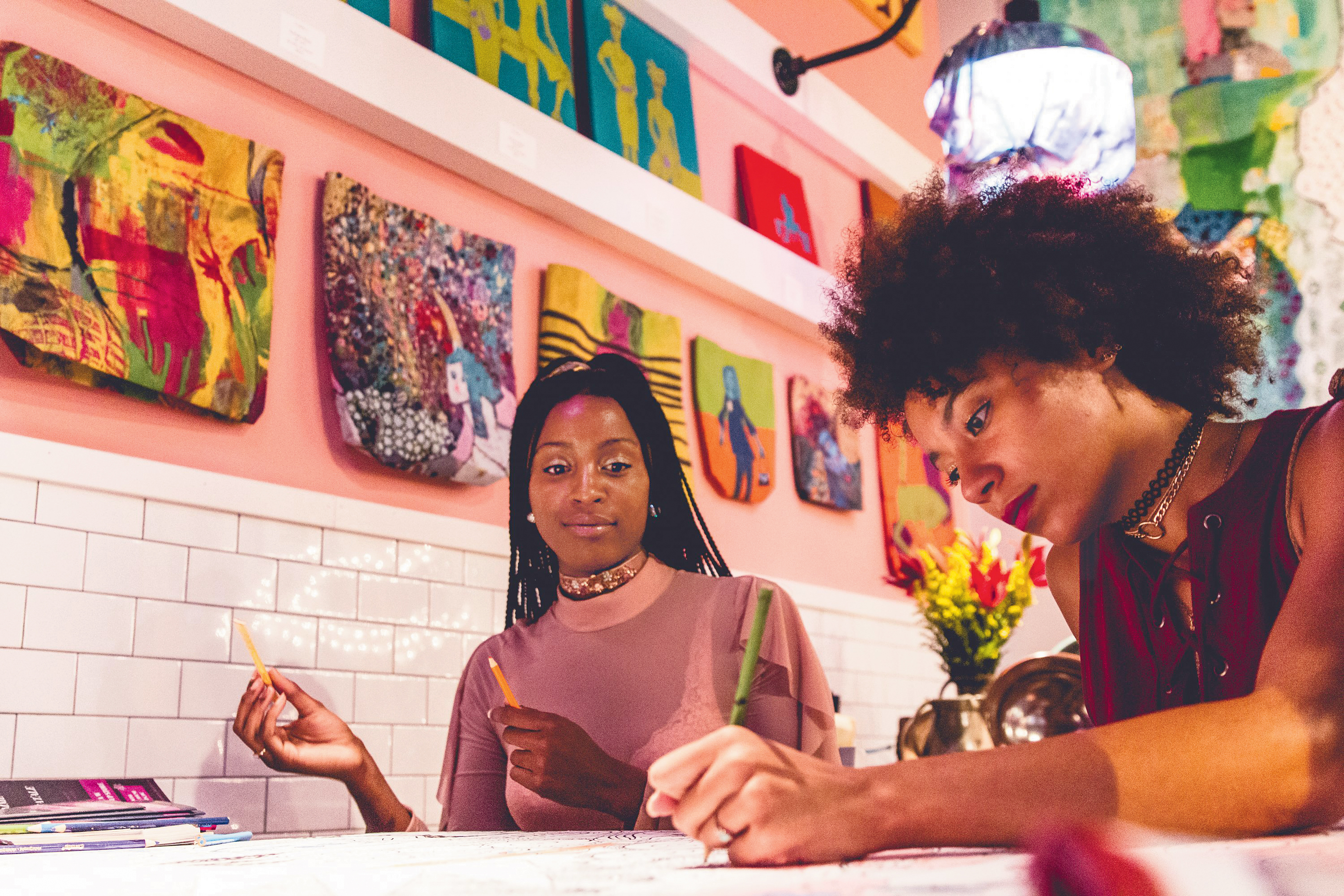 Femme Fatale's mission statement is anything but meek: Founder Yasmin Radbod set out to reclaim the phrase "femme fatale" from the depths of sexist clichés. (The collective also prefers the spelling "womyn.") By hosting workshops, happy hours, and other events, the three-year-old collective has developed into a thriving pop-up that hosts more than 30 local businesses owned by womyn or nonbinary-identifying individuals. By buying wares such as custom lipsticks, handmade pottery, and graphic prints, says CEO Cee Smith, shoppers are supporting entrepreneurs who are historically less likely to receive funding than their male counterparts. Femme Fatale looks to help balance that inequality by acting as a small-business incubator, giving makers not only a platform to sell their products but also skills such as leadership training and brand building. The pop-up is currently in Columbia Heights. 3224 11th St., NW; 929-269-5573.
40. Best Pop-Up Gone Permanent
Because it proves small boutiques can still make it big here
When jewelry designer Mallory Shelter launched a Valentine's Day pop-up in 2017 in Union Market, it was meant to last two weeks. Customer response was so good, it was extended into May. Which reinforced her notion that customers like trying on her delicate, hand-hammered necklaces and hoop earrings in person—and that jewelry was hard to shop for online. After another venture—Brief Assembly, with handbag designer Matine—Shelter finally opened her own boutique last year. 1258 Fifth St., NE; 202-548-0011.
41. Best Local Weed Columnist
Because now that it's legal, pot needs a straight-ahead consumer reporter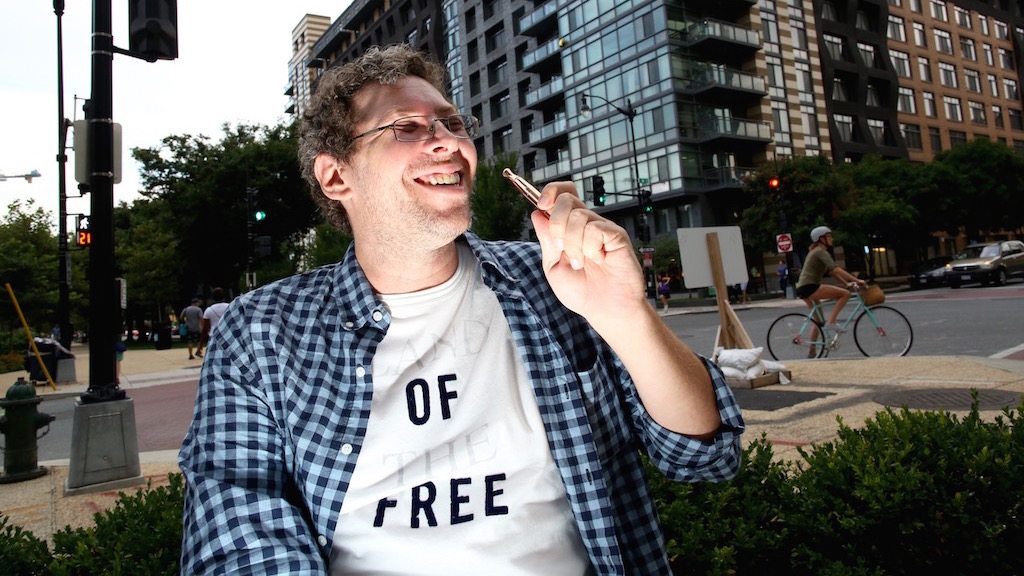 Since 2016, Joe Tierney's GentlemanToker.com has accepted advertising only from firms whose product can pass a rigorous use test. That's why, he says, you can trust his strain reviews, news, and guides. "I used to joke that my job is smoking weed," Tierney says. "My job is running a website."
42. Best Fine-Dining Trend
Tasting Menus Under $50
Because not everyone can spend half a month's rent on dinner
$45 a person
Chef Aaron Silverman's Capitol Hill cafe is a soupçon of the tasting temple Pineapple and Pearls. Given that the nightly eight-course menu is whatever the chefs feel like cooking, you might get a transcendent cheeseburger as a finale. 921 Pennsylvania Ave., SE; 202-618-1868.
$40 a person
A prix fixe that's more wallet-friendly than the à la carte menu is a special thing—all the more reason to frequent chef Jon Sybert's mod-Mediterranean dining room for the three-course Sunday brunch, where you'll still find foodie thrills like those on the regular dinner menu, such as tuna croquettes or duck-egg carbonara. 1827 Adams Mill Rd., NW; 202-986-9600.
$35 a person
On Tuesdays, chef Yuan Tang turns his tasting menu restaurant over to experimentation, serving only a four-course prix fixe of developing recipes—and charging diners half the regular price. 2436 14th St., NW; 202-813-3976.
43. Best Use of Jeff Bezos's Money at the Washington Post
More Foreign Bureaus
Because nothing beats boots on the ground
After years of retrenchment and closing overseas offices, the Post now has 30 foreign correspondents—including in Paris, Brazil, Hong Kong, and Istanbul. Meaning more firsthand stories and—thank goodness—less parachuting in.
44. Best Critical Assassin
Chris Richards
Because Maroon 5 really are that antiseptic
The Washington Post's chief pop-music critic is an insightful writer with the kind of admirably eclectic taste that both illuminates and challenges readers. But some of his best work comes when he goes negative, whether he's nailing the biggest issue with Bohemian Rhapsody, deftly fileting Imagine Dragons, or dismissing Super Bowl halftime performers Maroon 5 as "a sanitary wipe of a rock band."
45. Best Breakfast Trend
Everything-Spice Everything
Because poppy seeds and garlic make anything better
If you're a fan of everything bagels, then we're happy to report that the flavor is showing up on all manner of morning goodies: cream-cheese-filled pop tarts (at Northside Social), croissants (at Junction Bakery and Little Beast), even doughnuts (at B. Doughnut). We'll take one of each.
46. Best Accidental Meme
Hallway Pizza Guy
Because politics could use a little more pizza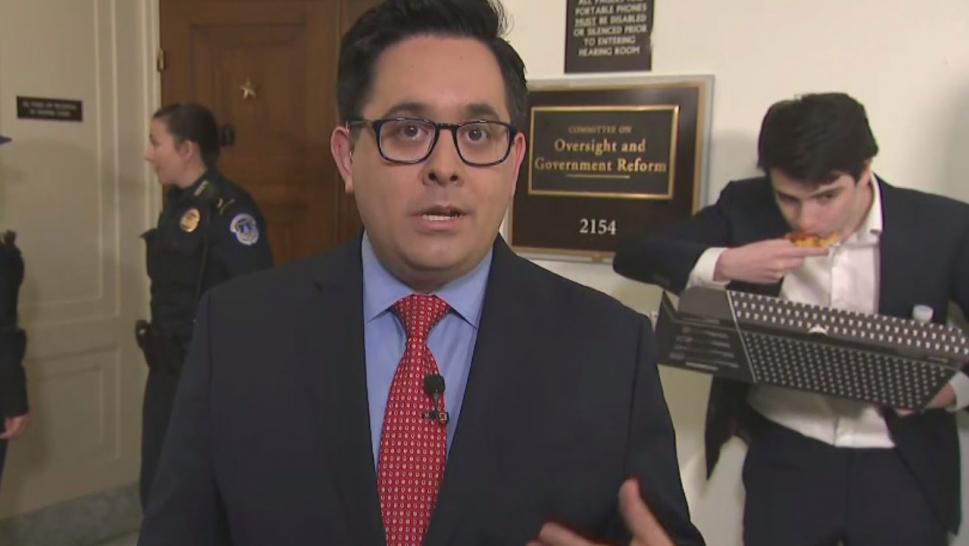 Who was the real winner of Michael Cohen's congressional testimony? Thomas Connelly, the Georgetown student who went viral for stuffing his face with pizza in the background of a TV shot. &Pizza created a menu special for him and started a GoFundMe campaign to raise more pizza money for him.
47. Best New Hangouts
Hotels
Because nowadays they seem just as interested in locals as in tourists
Washington has always had hotels that put out the welcome mat for residents—luring them with elegant teas (the Park Hyatt), fancy restaurants (the Jefferson), classic bars (the Willard, the Hay-Adams), lavish spas (the Mandarin), and cool pools (the Washington Plaza). But some hotels are now designing hip lobbies, lounges, and cafes where Washingtonians might go just for coffee while working on a laptop (the Line, the Eaton), or to play Ping-Pong or pool (the Fairfax at Embassy Row). And the W—whose rooftop watering hole, POV, has long been a local favorite—is undergoing renovations to extend its lobby bar.
48. Cutest Date Spot
Because there are shareable sweets and cozy nooks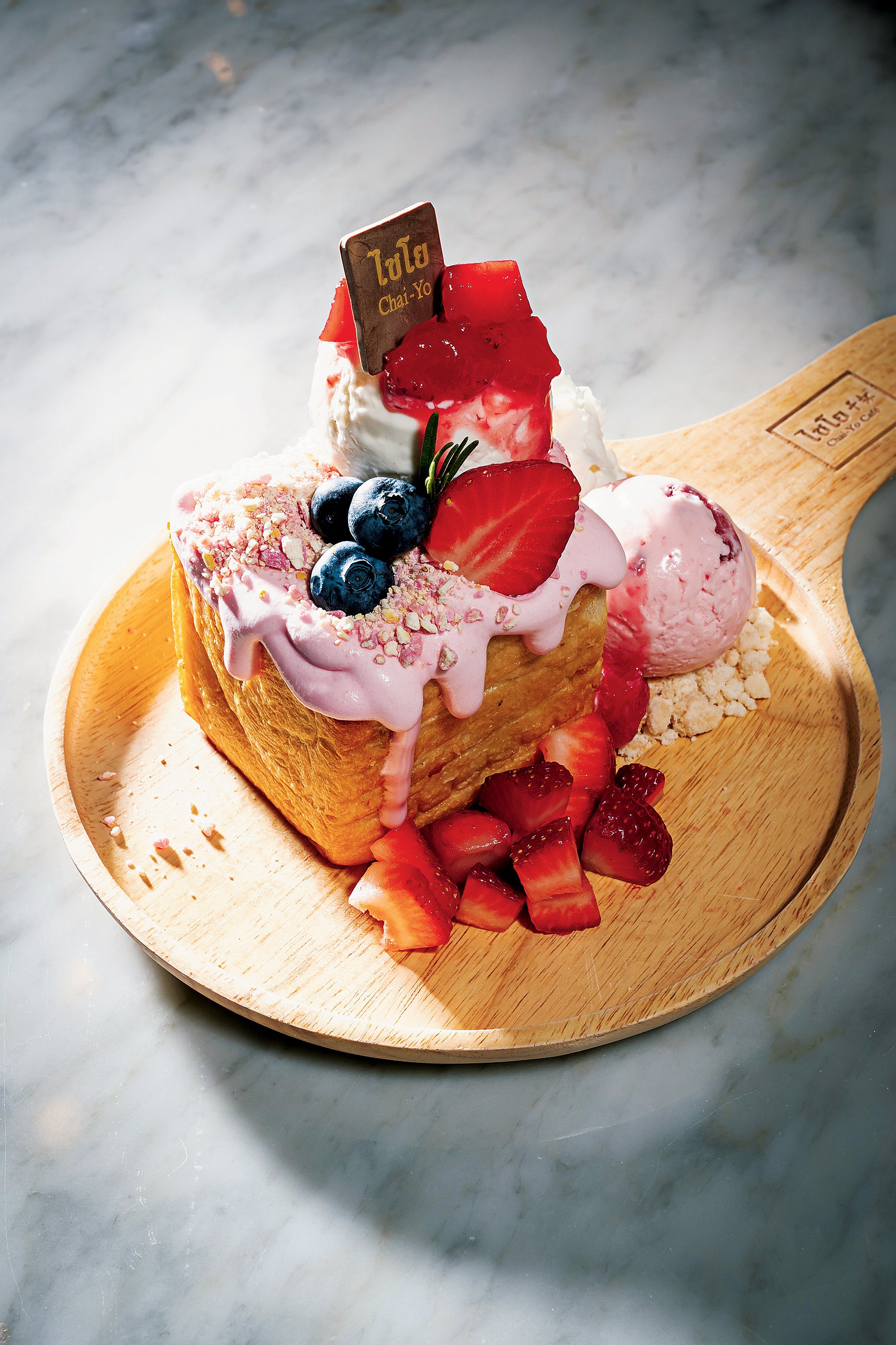 The pan-Asian desserts at this snug spot—which looks like a prep-school library straight out of Wes Anderson Land—are both enormous and delightfully over the top. Go for thick Thai toast loaded with strawberries and vanilla soft-serve. 14215 Centreville Sq., Centreville; 571-655-5959.
49. Least Comfortable Dinner Seats
Because we prefer Spam fried rice in our mouth, not on the floor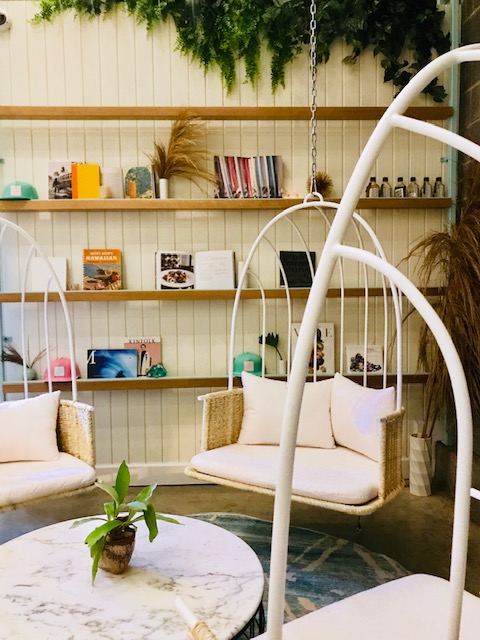 The swinging basket chairs at Adam Greenberg's island-inspired restaurant near Union Market seem kind of cool—until you try to eat in one. Instagram bait has its limits. 540 Penn St., NE; 202-544-5500.
50. Best Italian Import
Gianandrea Noseda
Because the National Symphony Orchestra is newly invigorated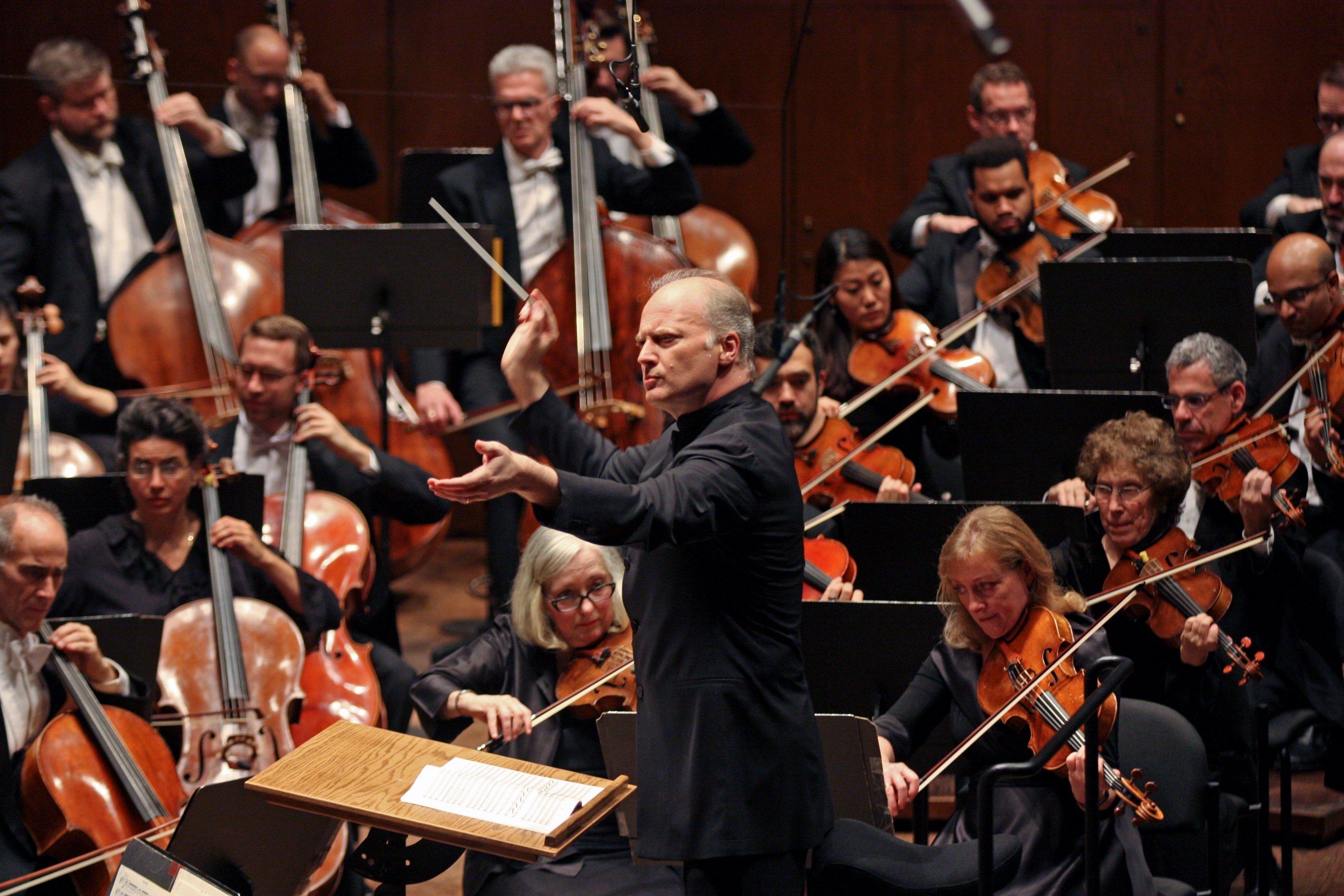 The espresso-loving Milanese maestro has been injecting energy into Washington's classical-music scene since he took over as the NSO's leader in 2017. A distinctly charismatic presence on the podium, he'll spend the upcoming season pointing his baton toward works by Mahler, Wagner, and Beethoven, whose 250th birthday Noseda will celebrate by conducting all nine symphonies over the course of three weeks.
51. Best New Bookstore
Solid State Books
Because its bar and programming skew cooler than your usual bookstore-as-gathering-place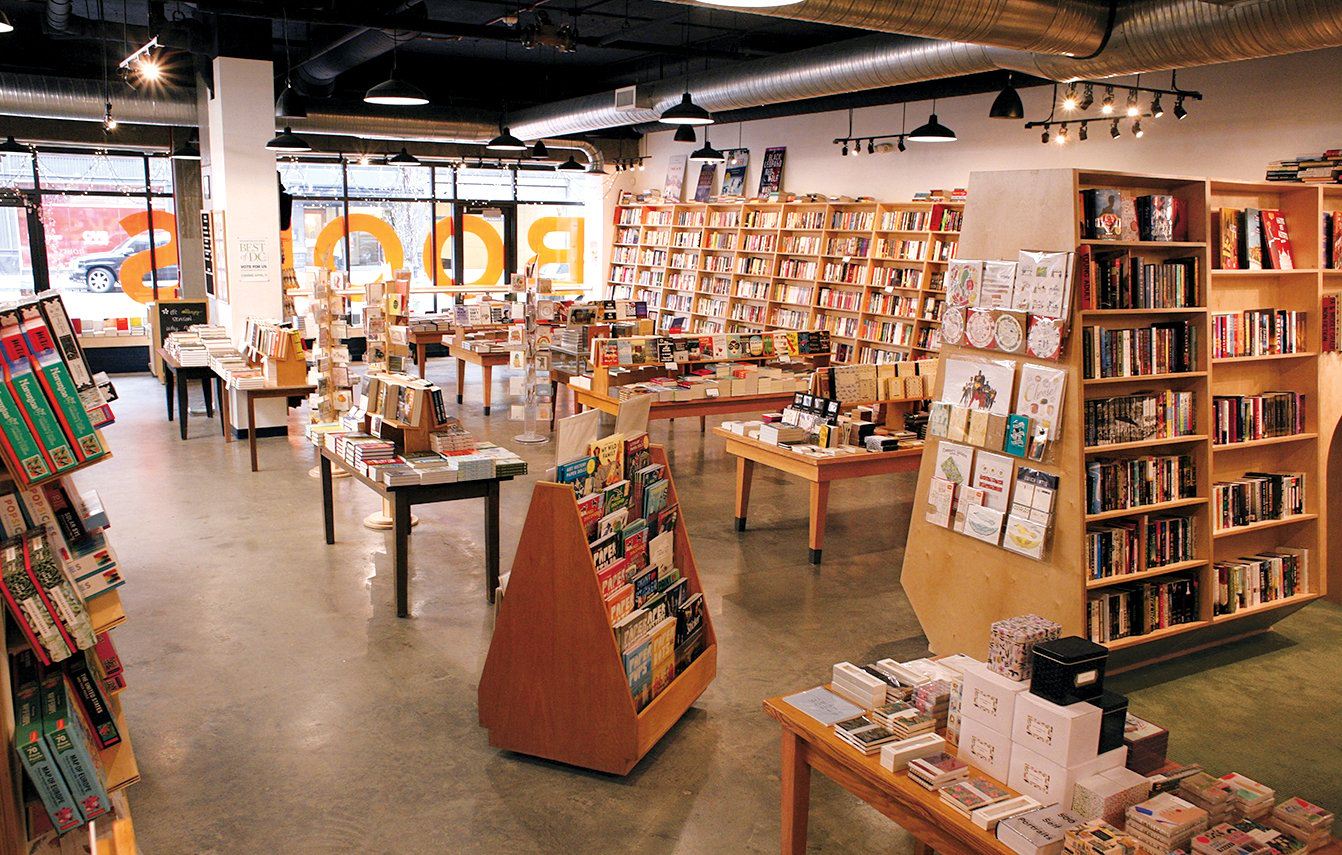 Founded by two alums of Kramerbooks, this sprawling shop checks every box for a 21st-century indie bookseller: It carries high and low titles, arty gifts, artisanal coffee, and alcohol. It hosts crafty workshops and lit-kids' programs. It's open seemingly all the time (till midnight on weekends). It's a fun place to meet a friend—or make a new one. 600 H St., NE; 202-897-4201.
52. Best Politics and Prose Store for Readings
The Wharf
Because you can actually hear and see the author
More people can cram into this mini-chain's Connecticut Avenue shop, but seeing an author there often means peering over a bookshelf and straining to hear. Readings at the Wharf are laid out more logically, and the PA sounds great. 70 District Sq., SW; 202-488-3867.
53. Best Doughnuts
Because we've had enough tricked-out sugar bombs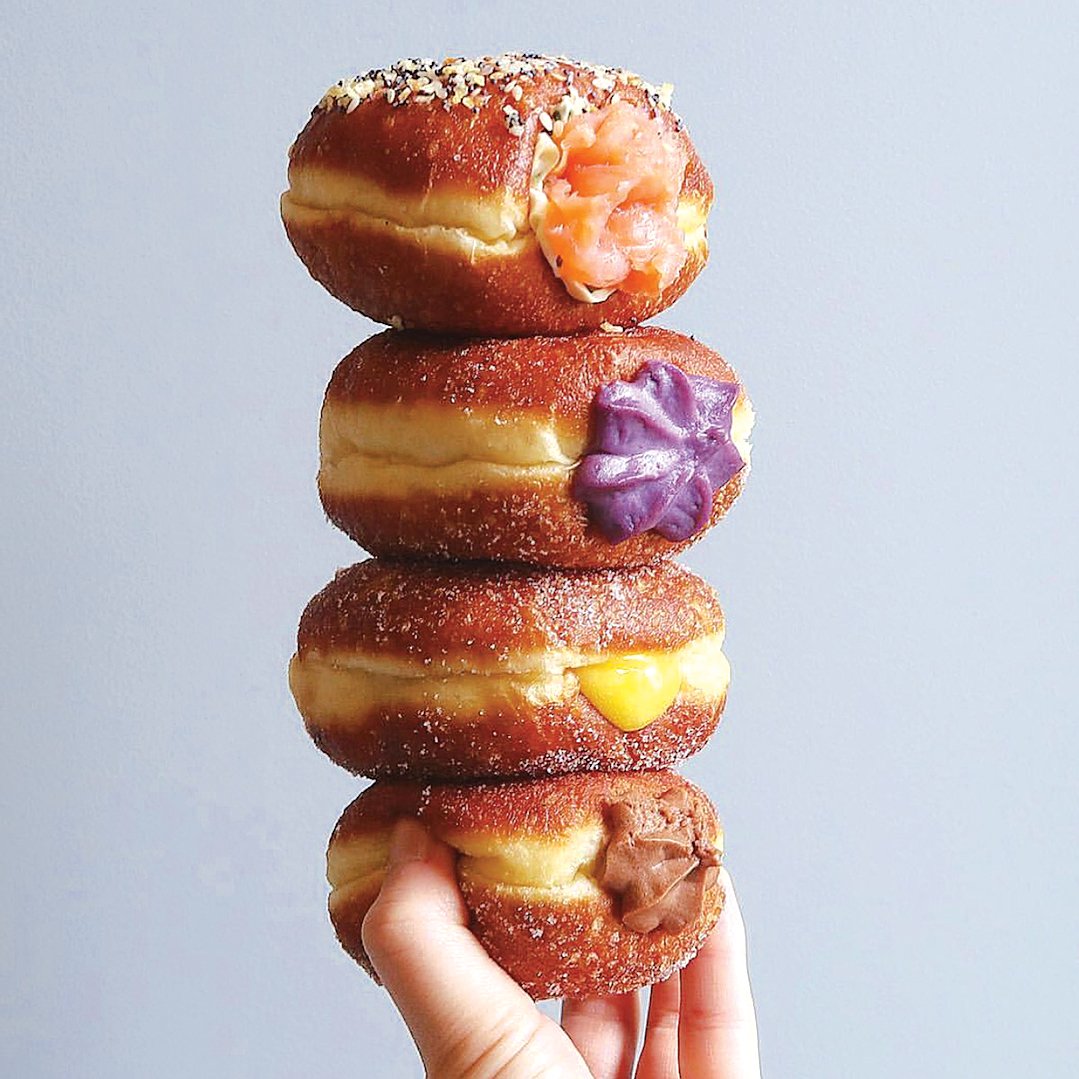 Upscale doughnuts are easy to find. Simply sugared rounds? Not so much. These eggy, Hawaiian-style confections are almost cloud-like and best filled with fresh jelly, sheathed in milk chocolate and sprinkles, or just plain. 7 Loudoun St., SW, Leesburg, 571-293-0554; pop-ups in Vienna and Ashburn.
54. Best New Local Clothing Line
Because DC's buzziest new brand is a lacy, nipple-baring bra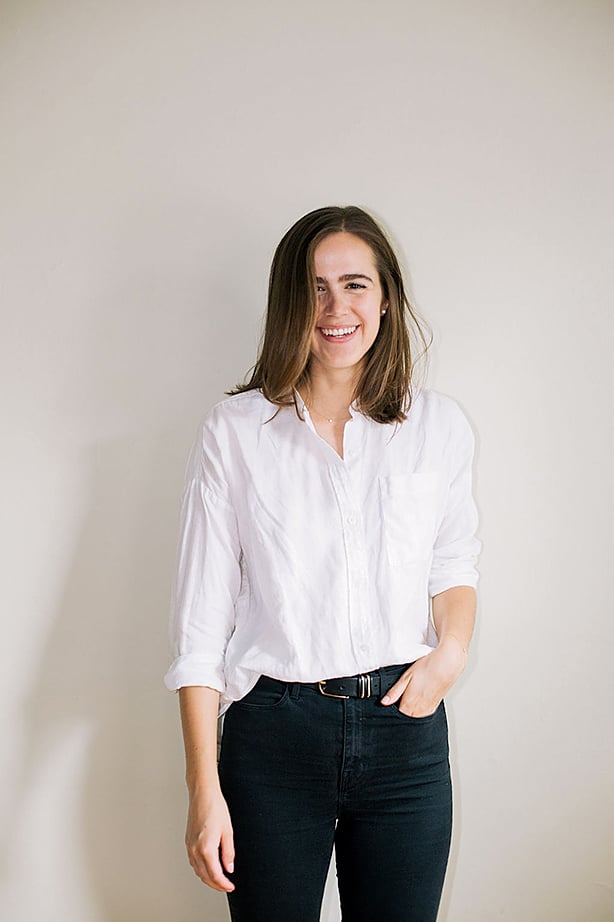 "We all have nipples," says Genevieve Gralton, explaining why she chose a beautiful but semi-sheer fabric for her undergarment line, Underbares. In other words, why hide them? The material's comfortable cut and stretch earned a glowing write-up in Vogue. The Dupont Circle resident has managed to make something both sexy and practical—just right for Washington women in power garb.
55. Best New Boutique for Local Designers
Because the area's fashion scene is now gathered all in one place
The airy pop-up has been around only since October, but founder Meghan Evans isn't new to fashion—she designed dresses and separates for years before launching her own line. Her experience building a label is part of what motivated her to stock Park Story with other local, sustainably minded designers such as Mimi Miller and Maven Women. 2905 District Ave., Fairfax; 202-656-0386.
56. Best New Brewery
Because it offers a lot more than beer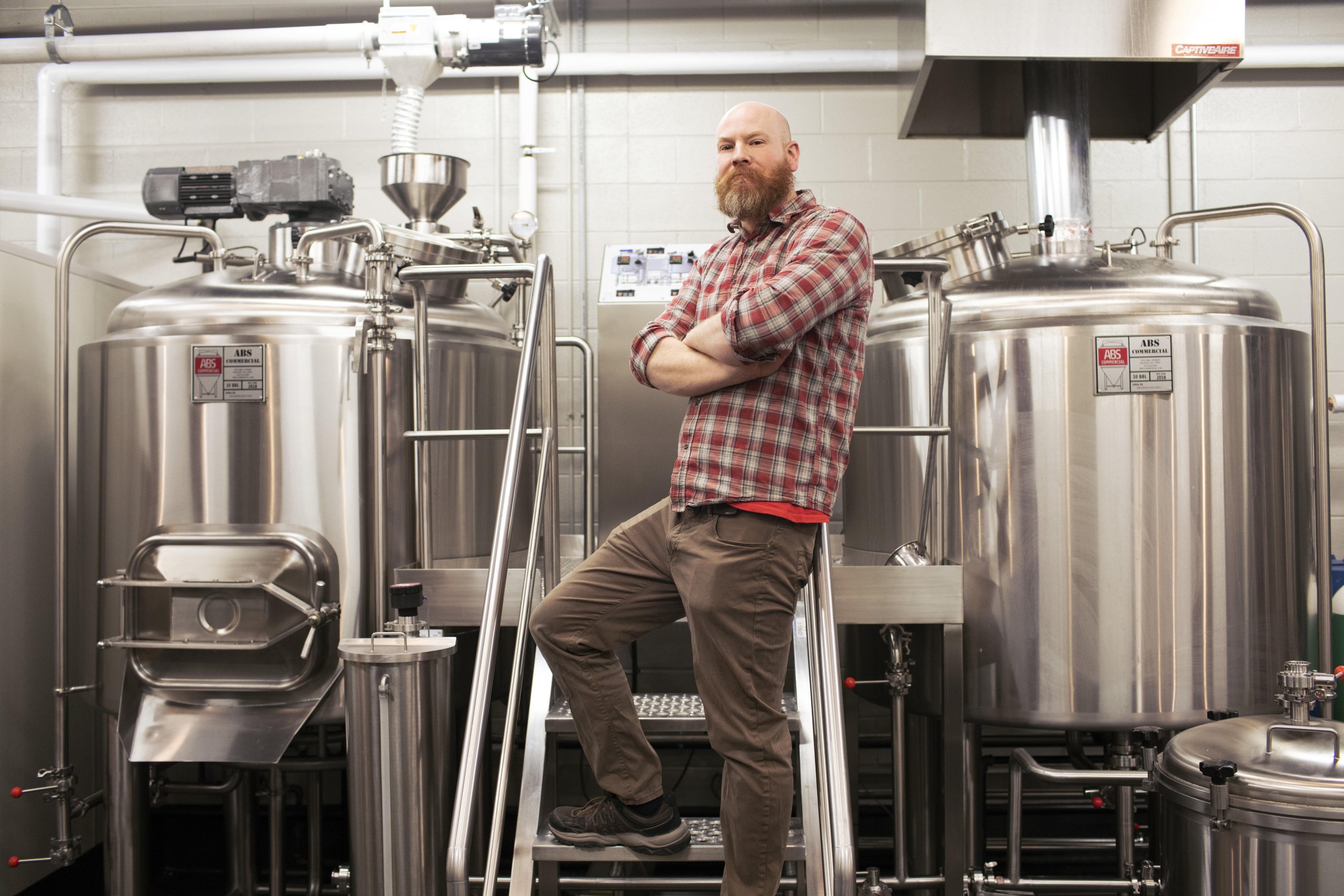 While plenty of places serve great locally crafted beer, few have as many reasons to pull up a barstool as Red Bear, DC's first 100-percent-gay-owned brewery. (Two of the three owners are veterans as well.) The 7,000-square-foot space in NoMa also has yoga classes, a music stage, board games, a dog-friendly patio, pop-up menus from local restaurants, and, with Gallaudet University nearby, ASL trivia nights. Oh, and an all-gender restroom covered in sultry photos of Jeff Goldblum. 209 M St., NE; 202-849-6130.
57. Best Cocktail Trend
Year-round Piña Coladas
Because we could all use a tropical vacation
That frozen mix of pineapple, coconut, and rum isn't just for the beach. Top Washington bartenders are serving excellent renditions summer through winter.
58. Worst Moment for Washington High-School Culture
When boys at Bethesda–Chevy Chase made a list ranking female classmates
Because that kind of behavior should have died at 1980s Georgetown Prep
In the year 2019, a list of 18 girls' names—rated numerically based on hotness—wound its way through B-CC, popping up like a digital gut punch on the phones of female students.
59. Best Moment for Washington High-School Culture
When the badass girls of Bethesda–Chevy Chase shut that nonsense down
Because the grownups at their school at first didn't
Outraged by the list, senior girls reported it to school officials. The adults' response? To encourage them not to discuss it and to discipline one boy with a single day of detention, according to the Washington Post. That wasn't going to cut it. Dozens of girls showed up in the assistant principal's office demanding more action. Administrators agreed to host a meeting of male and female students. The gathering lasted hours, with the girls bravely confronting the guys—including the ones behind the list—about the ways in which they routinely felt objectified. As one of the culpable boys told the Post: "This memory is not going to leave me anytime soon." Good.