---
More from our October 2019: Women in Washington issue: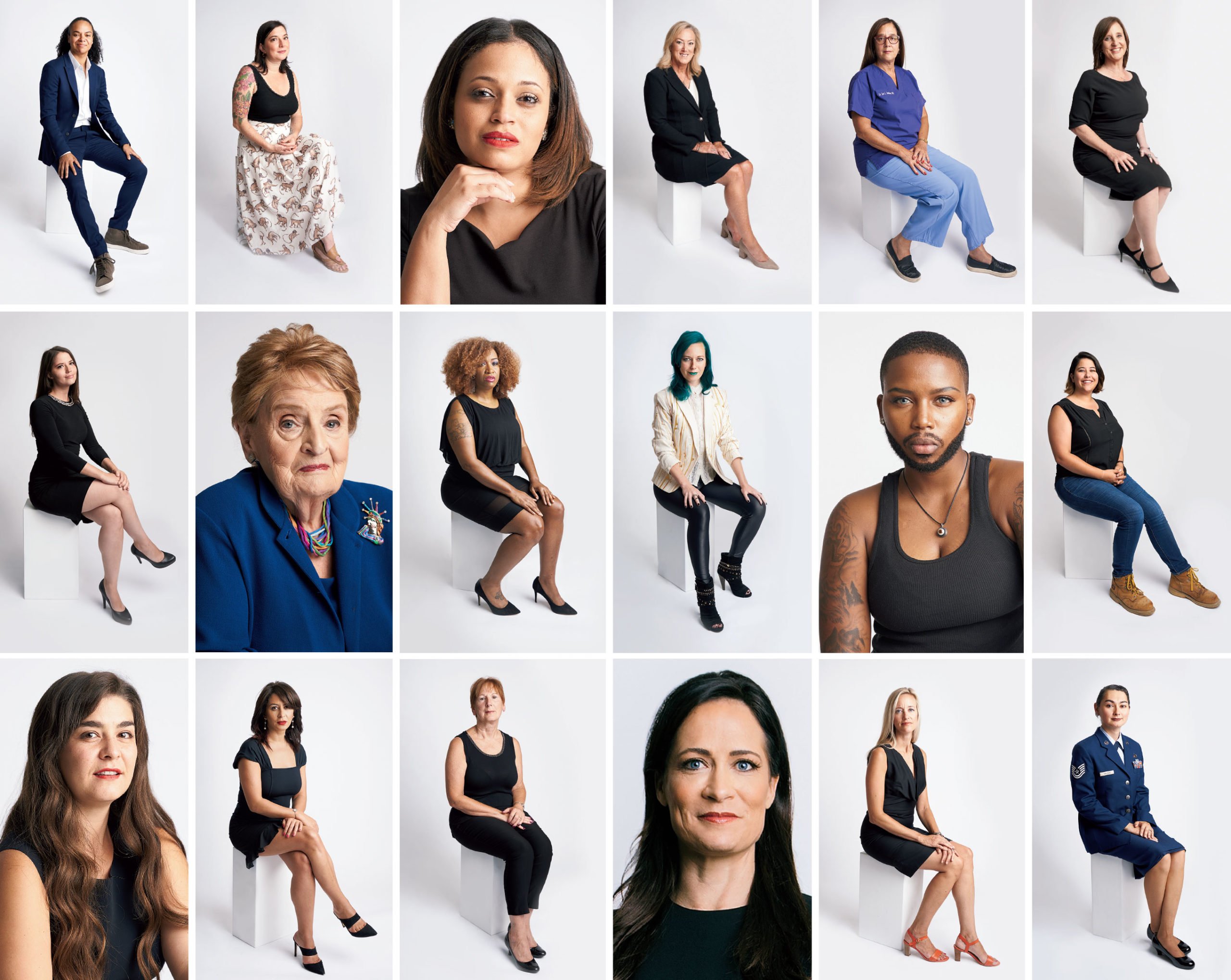 Look around our town today and your eyes will land on example after example of some ladyboss getting it done. Forget Congress (where, ahem, a record number of female lawmakers were seated this year). Forget the pack of women gunning for the White House (who number five—five!). Women run our think tanks and our museums, […]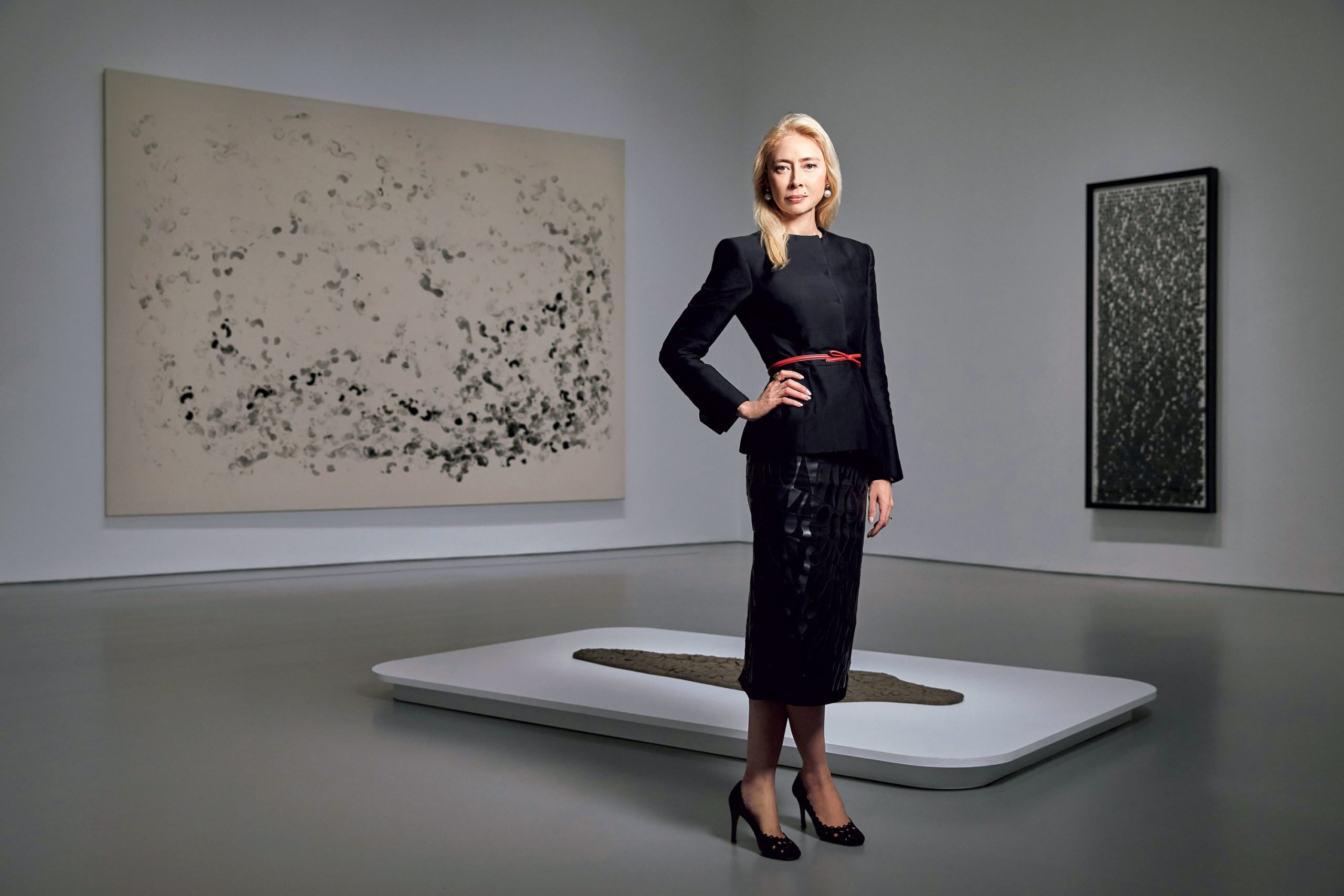 ContentsArtsBusinessEducationFederal GovernmentFoodIdeasInternational AffairsLawLobbying and AdvocacyLocal Politics and GovernmentMediaMedicineNational PoliticsNonprofits and PhilanthropyReligionSports More from our October 2019: Women in Washington issue: Arts Melanie Adams Director, Anacostia Museum Melissa Chiu Director, Hirshhorn Museum Kaywin Feldman Director, National Gallery of Art Anthea M. Hartig Director, National Museum of American History Monica Jeffries Hazangeles President and CEO, Strathmore […]
---
Arts
Melanie Adams
Director, Anacostia Museum
Melissa Chiu
Director, Hirshhorn Museum
Kaywin Feldman
Director, National Gallery of Art
Anthea M. Hartig
Director, National Museum of American History
Monica Jeffries Hazangeles
President and CEO, Strathmore

Julie Kent
Artistic director, Washington Ballet
Dorothy Kosinski
Director, Phillips Collection
Deborah Rutter
President, Kennedy Center
Kim Sajet
Director, National Portrait Gallery
Molly Smith
Artistic director, Arena Stage
Stephanie Stebich
Director, Smithsonian American Art Museum and Renwick Gallery
Susan Fisher Sterling
Director, National Museum of Women in the Arts
Ellen Stofan
Director, National Air and Space Museum
---
Back to Top
Business
Mary Brady
Executive director, Economic Club of Washington, D.C.
Teresa Carlson
Debra Lerner Cohen
Principal owner, Washington Nationals
Michelle Freeman
President, Carl M. Freeman Cos.; minority partner, Monumental Sports
Rebecca Lee Funk
CEO, the Outrage
Leslie Hale
CEO, RLJ Lodging Trust
Carolyn Handlon
Executive VP, finance, and global treasurer, Marriott International
Mary Kay Henry
International president, Service Employees International Union
Marillyn Hewson
Chairman, president, and CEO, Lockheed Martin
Diane Hoskins
Co-CEO, Gensler
Cathy Hughes
Founder, Urban One
Nazzic Keene
CEO, SAIC
Sachiko Kuno
Founder, Halcyon
Roberta Liss
President, Northeast, North-Central and Mid-Atlantic regions, Cushman & Wakefield
Terri McClements
Market managing partner, PwC
Jodie McLean
CEO, Edens
Carol Melton
CEO and founder, Adeft Capital
Phebe Novakovic
CEO, General Dynamics
Linda Rabbitt
Chair, Rand Construction
Susan Riel
President and CEO, Eagle Bancorp
Kyle Schoppmann
Executive managing director for the Mid-Atlantic, CBRE
Holly Sears Sullivan
Director of worldwide economic development, Amazon
Tamika Tremaglio
Greater Washington managing principal, Deloitte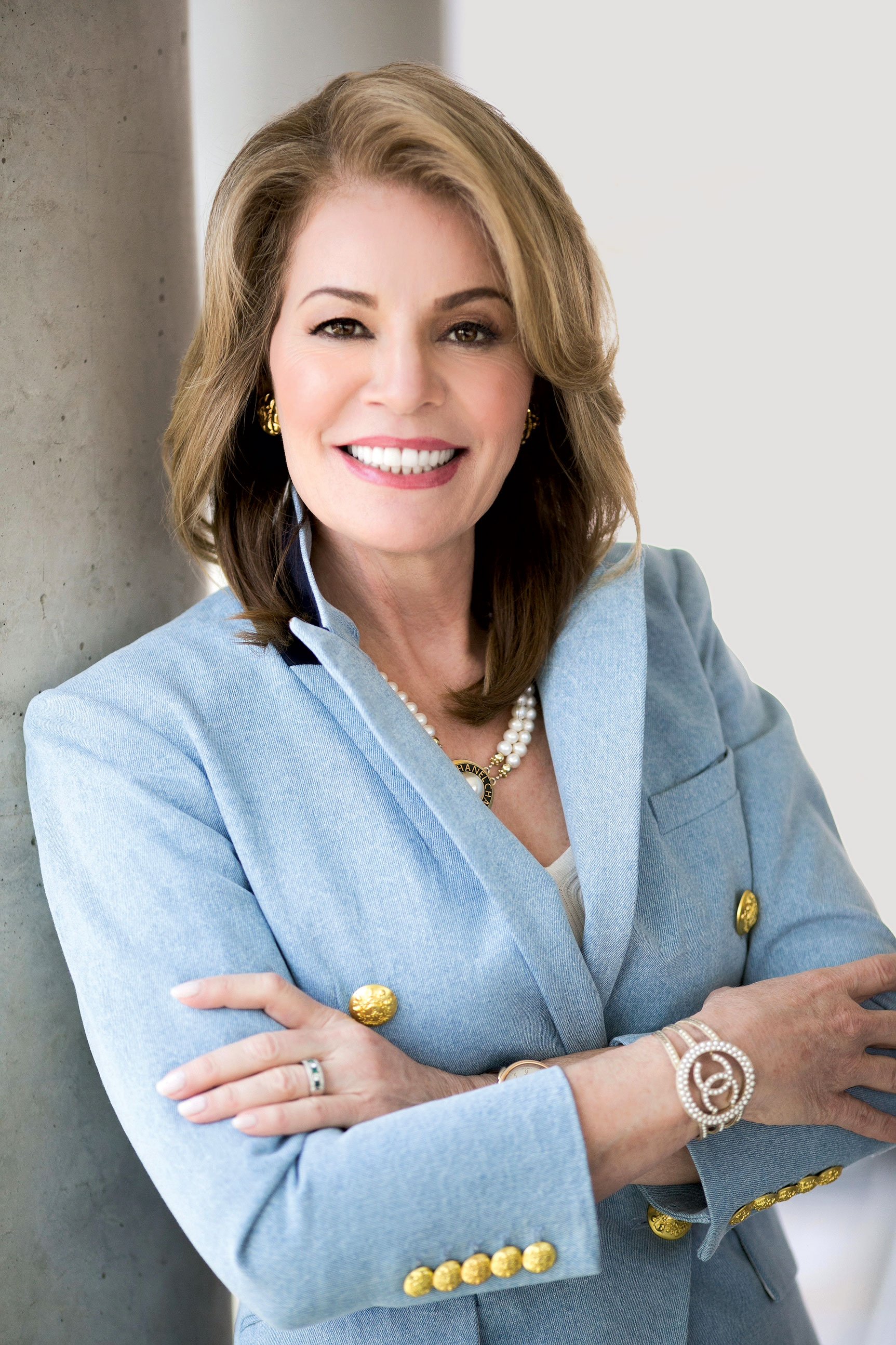 Susan Tynan
Founder and CEO, Framebridge
Kathy Warden
CEO, Northrop Grumman
Ardine Williams
VP of workforce development, Amazon HQ2
---
Back to Top
Education
Sylvia M. Burwell
President, American University
Monica Goldson
CEO, Prince George's County Schools
Mary Ann Rankin
Senior VP and provost, University of Maryland
---
Back to Top
Federal Government
Dale Cabaniss
Director, OPM
Gina Haspel
Director, CIA
Carla Hayden
Kimberly Reed
President, Export-Import Bank
Seema Verma
Administrator, Centers for Medicare & Medicaid Services
Nadja West
Surgeon general, US Army
---
Back to Top
Food
Rose Previte
Owner, Maydan and Compass Rose
Maria Trabocchi
Co-owner, Fiola, Fiola Mare, Del Mar, and Sfoglina
---
Back to Top
Ideas
Jane Harman
Director, Woodrow Wilson Center
Kay Coles James
President, Heritage Foundation
Gail Ross
President, Ross Yoon literary agency
Anne-Marie Slaughter
CEO, New America
Neera Tanden
President, Center for American Progress
---
Back to Top
International Affairs
Rima al-Sabah
Goodwill ambassador, UNHCR, the UN Refugee Agency
Reema bint Bandar al-Saud
Ambassador, Saudi Arabia
Emily Haber
Ambassador, Germany
---
Back to Top
Law
Anna Blackburne-Rigsby
Chief judge, DC Court of Appeals
Lisa Blatt
Partner, Williams & Connolly
Cristina Carvalho
Managing partner, Arent Fox
Ruth Bader Ginsburg
Associate justice, US Supreme Court
Fatima Goss Graves
CEO, National Women's Law Center
Beryl Howell
Chief judge, US District Court for DC
Elena Kagan
Associate justice, US Supreme Court
Debra Katz
Partner, Katz, Marshall & Banks
Lina Khan
Counsel, House Judiciary Subcommittee on Antitrust
Neomi Rao
Judge, US Court of Appeals, DC Circuit
Sonia Sotomayor
Associate justice, US Supreme Court
Beth Wilkinson
Founding partner, Wilkinson Walsh & Eskovitz
---
Back to Top
Lobbying and Advocacy
Niki Christoff
Senior VP, Salesforce
Suzanne Clark
President, US Chamber of Commerce
Gloria Dittus
Chairman, Story Partners
Anita Dunn
Managing director, SKDKnickerbocker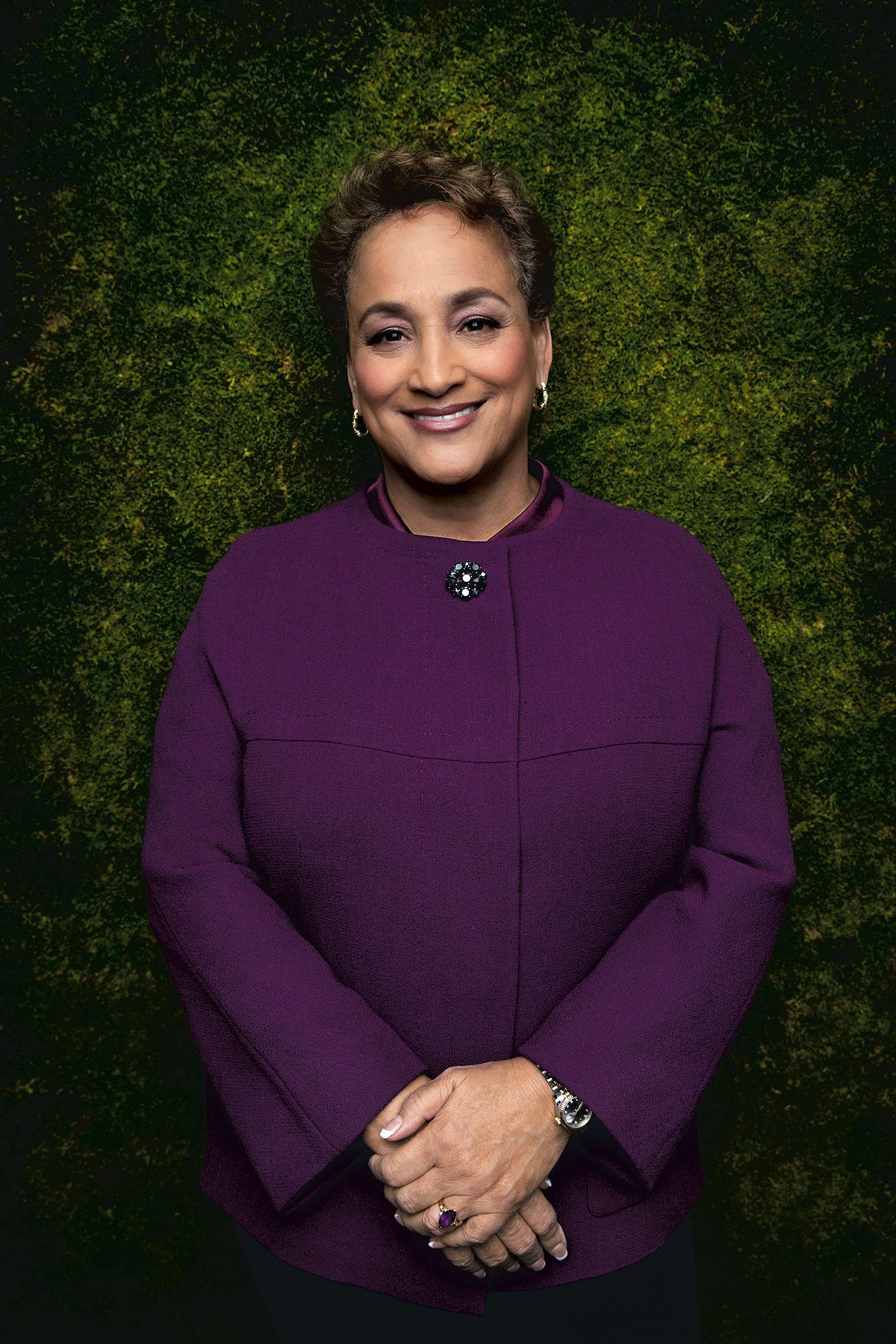 Erin Egan
Chief privacy officer, Facebook
Juleanna Glover
Founder, Ridgely Walsh public-affairs consultancy
Tammy Haddad
President and CEO, Haddad Media
Cynthia Hogan
VP for public policy and government affairs, Apple
Ilyse Hogue
President, NARAL Pro-Choice America
Jo Ann Jenkins
CEO, AARP
Gail MacKinnon
Senior executive VP, Motion Picture Association of America
Melissa Maxfield
Senior strategic adviser, federal government affairs, Comcast NBCUniversal
Susan Neely
President and CEO, American Council of Life Insurers
Lisa Nelson
CEO, American Legislative Exchange Council
Heather Podesta
Founder and CEO, Invariant
Dawn Sweeney
CEO, National Restaurant Association
---
Back to Top
Local Politics and Government
Angela Alsobrooks
County executive, Prince George's County
Muriel Bowser
Mayor, District of Columbia
Jessie Liu
Nancy Navarro
President, Montgomery County Council
Eleanor Holmes Norton
DC delegate, US House of Representatives
Jennifer Wexton
US representative from Virginia
---
Back to Top
Media
Nancy Barnes
Editorial director, NPR
Dana Bash
Chief political correspondent, CNN
Jackie Bradford
President and general manager, NBC4
Margaret Brennan
Moderator, Face the Nation
Carrie Budoff Brown
Editor, Politico
Elisabeth Bumiller
Washington bureau chief, New York Times
Susan Goldberg
Editor in chief, National Geographic
Paula Kerger
CEO, PBS
Andrea Mitchell
Chief foreign-affairs correspondent, NBC News
Norah O'Donnell
Anchor, CBS Evening News
Julie Pace
Washington bureau chief, AP
Anna Palmer
Senior Washington correspondent, Playbook coauthor, Politico
Sharon Percy Rockefeller
CEO, WETA
Janet Rodriguez
White House correspondent, Univision
Kara Swisher
Cofounder, Recode; columnist, New York Times
Judy Woodruff
Anchor and managing editor, PBS NewsHour
---
Back to Top
Medicine
Diana Bianchi
Director, Eunice Kennedy Shriver National Institute of Child Health and Human Development, NIH
Kim Horn
President, Kaiser Foundation Health Plan of the Mid-Atlantic States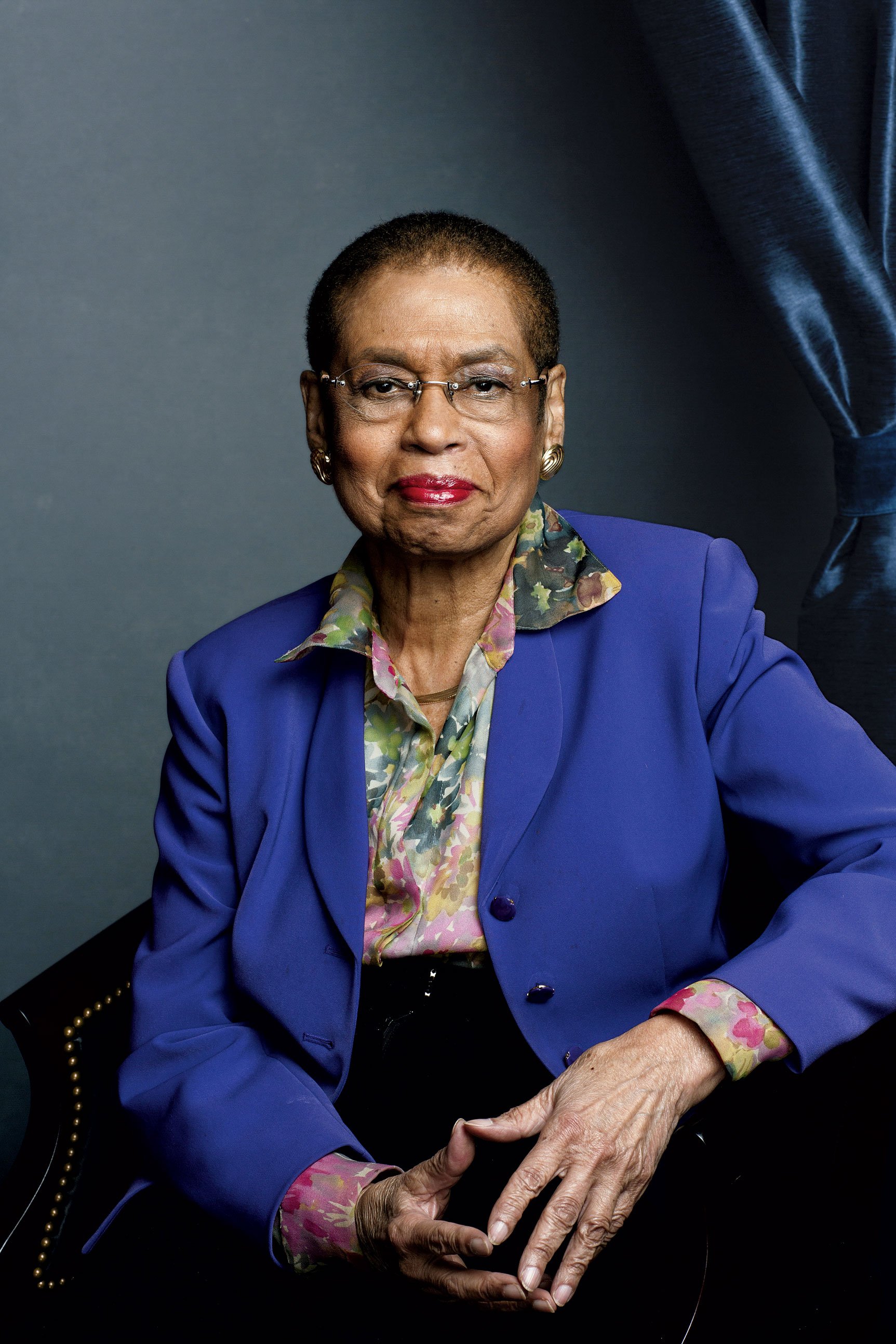 Erin O'Shea
President, Howard Hughes Medical Institute
Martine Rothblatt
CEO, United Therapeutics
Kimberly Russo
CEO, GW Hospital
Monica Schmude
President, Mid-Atlantic market, Cigna
Jacky Schultz
President, Suburban Hospital
Nora Volkow
Director, National Institute on Drug Abuse
---
Back to Top
National Politics
Elaine Chao
Secretary, Department of Transportation
Liz Cheney
Republican Conference chair, US House of Representatives
Susan Collins
Kellyanne Conway
Betsy DeVos
Secretary, Department of Education
Debbie Dingell
US representative from Michigan
Kirsten Gillibrand
Stephanie Grisham
Kamala Harris
Cheryl Johnson
Clerk, US House of Representatives
Nita Lowey
Chair, Appropriations Committee, US House of Representatives
Elizabeth MacDonough
Parliamentarian, US Senate
Alexandria Ocasio-Cortez
US representative from New York
Nancy Pelosi
Speaker, US House of Representatives
Therese Pritchard
Co-chair, Bryan Cave Leighton Paisner
Ivanka Trump
Elizabeth Warren
Maxine Waters
Chair, Financial Services Committee, US House of Representatives
---
Back to Top
Nonprofits and Philanthropy
Rosie Allen-Herring
CEO, United Way
Adrienne Arsht
Katherine Bradley
Founding chair, CityBridge Education
Jean Case
CEO, Case Foundation
Nicky Goren
President and CEO, Meyer Foundation
Laurene Powell Jobs
Majority owner, the Atlantic; president, Emerson Collective
Sheila Johnson
President, Sheila C. Johnson Foundation
Marlene Malek
Cofounder, Friends of Cancer Research
Jacqueline Mars
Linda Mathes
CEO of the National Capital Region, American Red Cross
Janet Murguía
CEO, UnidosUS
Radha Muthiah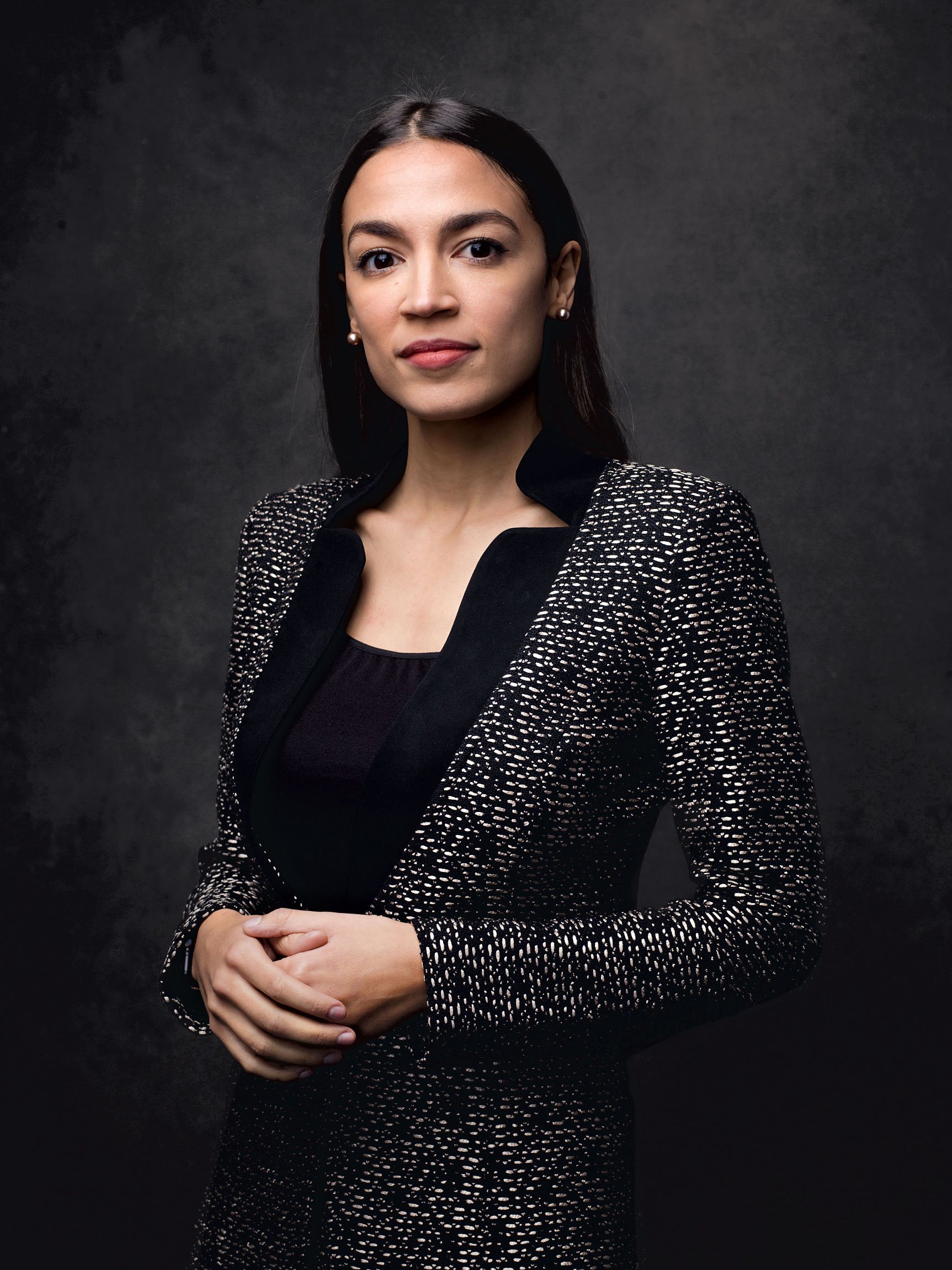 Catherine Reynolds
CEO, Catherine B. Reynolds Foundation
---
Back to Top
Religion
Mariann Edgar Budde
Bishop, Episcopal Diocese of Washington
---
Back to Top
Sports
Brenda Frese
Women's basketball coach, University of Maryland
Rose Lavelle
Midfielder, the Washington Spirit, National Women's Soccer League
This article appears in the October 2019 issue of Washingtonian.