By J. S. Ronette—WASHINGTON, DC—"My teeth are too crowded!" "I have a gummy smile." "My teeth are too brown." "My teeth are too short!" "My teeth are chipped."
"These are just a few of the top things my patients want to change about their smiles," says Dr. Michael Katsaros, a general and cosmetic dentist at Washington Center for Dentistry in Washington, DC. But while these are common complaints, he says, they are only step-one on a path toward their own one-of-a-kind look, one that also brings a load of confidence in their appearance.
In fact, designing a new smile combines analysis of a patient's face, coloring, and overall appearance, paying attention to each feature, each detail. That's why his "smile talk" is anything but one-size-fits-all.
"Cutting-edge dentistry is overflowing with upgrades in lustrous new porcelain, detailed digital measurement and high-tech fabrications, but the final result always comes down to—a patient's customized plan," he says."It's like a smile-blueprint, a unique mix of procedures. That's what brings the new smile to life. I never proceed without one. This individualized formula is the "secret sauce" of a natural smile!"
"The patient's customized plan…..brings their new smile to life. I never proceed without one."
It's this hard-to-detect, natural look that draws DC professionals and bureaucrats, industry leaders, professional athletes, women and men—of all ages—who trust him to renew their smiles. And he does lots of them.
Here are his top procedures and how they are customized for each smile:
1. Veneers and Crowns: Sometimes called the "King of Smile Design," the porcelain veneer "rules" in being able to upgrade shape, color, luster and alignment. Dr. Katsaros notes that he loves using these contact-lens-like, all-porcelain, thin coverings to dramatically "wow" his patients! All-porcelain crowns also achieve the same effects. He uses crowns when too much tooth structure is lost or damaged. Veneers and crowns easily add brightness, add length and create a lustrous, natural, straight-looking smile.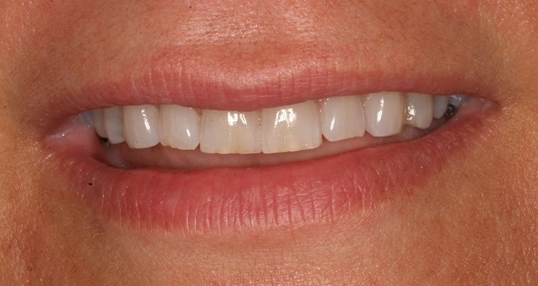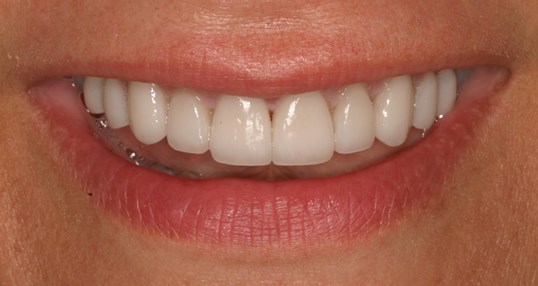 2. Whitening Teeth: Patients looking for a better smile always list a lighter smile as number one on their list of improvements, says Dr. Katsaros. An in-office session under a special blue light and at-home trays filled with bleach are two ways his patients brighten the color of their teeth. "My patients often do this first step before their veneers or crowns are made," he says. "Then we match the new porcelain restorations to the lighter color after bleaching."
3. Reshaping Teeth: Many of Dr. Katsaros's patients complain that years of wear and tear have worn down their teeth. "These teeth often have an unappealing shape," he says, "and patients say they feel their teeth make them look older." He notes that he loves seeing the successful effect of reshaping individual teeth, "giving teeth a more pleasing shape is transformative in rejuvenating a smile."
4. Gum Reshaping and Gum Lightening: Many patients requesting a new smile are dealing with a gum line that is uneven or gum tissue that shows too much when they smile. "When gum tissue is too prominent in a smile, it makes teeth look too short," says Dr. Katsaros. With a gentle, painless, laser, he says that he easily removes extra gum tissue, lifts the gum line—and creates a younger look. This laser also lightens gum tissue that is dark or less pink than desired.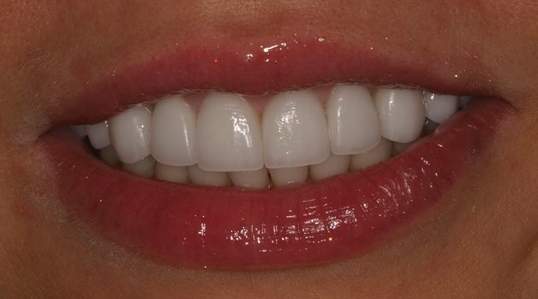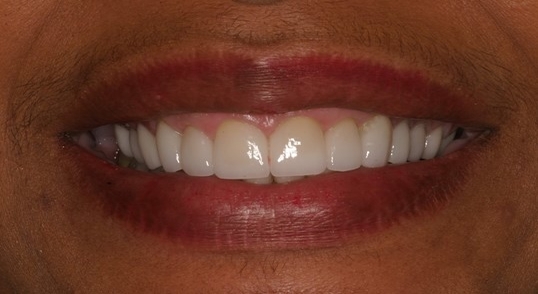 5. Straightening Teeth: No more metal bands and wires. Dr. Katsaros helps his patients achieve a straight smile the "invisible" way—with Invisalign "invisible braces." Known as a wonderful, adult-friendly way to straighten a smile, these custom-made, clear plastic trays are easily worn by patients—without any one knowing! Many Invisalign users wore braces during childhood, he says, and their teeth have shifted.
From veneers to crowns to whitening to straightening, Dr. Katsaros says "it's the greatest thrill as a cosmetic dentist to help patients literally turn back the clock, or create the smile they should have been born with."
To see how Dr. Katsaros has transformed patients' smiles, click here to see before and after photos of actual patients.
Dr. Michael G. Katsaros practices general and cosmetic dentistry at Washington Center for Dentistry, 1430 K Street, NW, Washington, DC, 202.223.6630, info@washdent.com, www.Washdent.com.