For most of us who call the nation's capital our home, it's easier to joke about the end of the world than to actually contemplate it, especially in dark times like the present (first the end of daylight saving; now…um…Iran). But professional disaster planners say a meltdown of one form or another is coming eventually. What's ahead for us? Who's prepping? A guide for Washingtonians who fall somewhere between peripherally paranoid and doomsday-curious.
How Will Things End?
A best-guess continuum of the threats that keep our disaster-preparedness planners in business, from most likely to least likely.
A slow-moving Category 3 hurricane from the Southeast.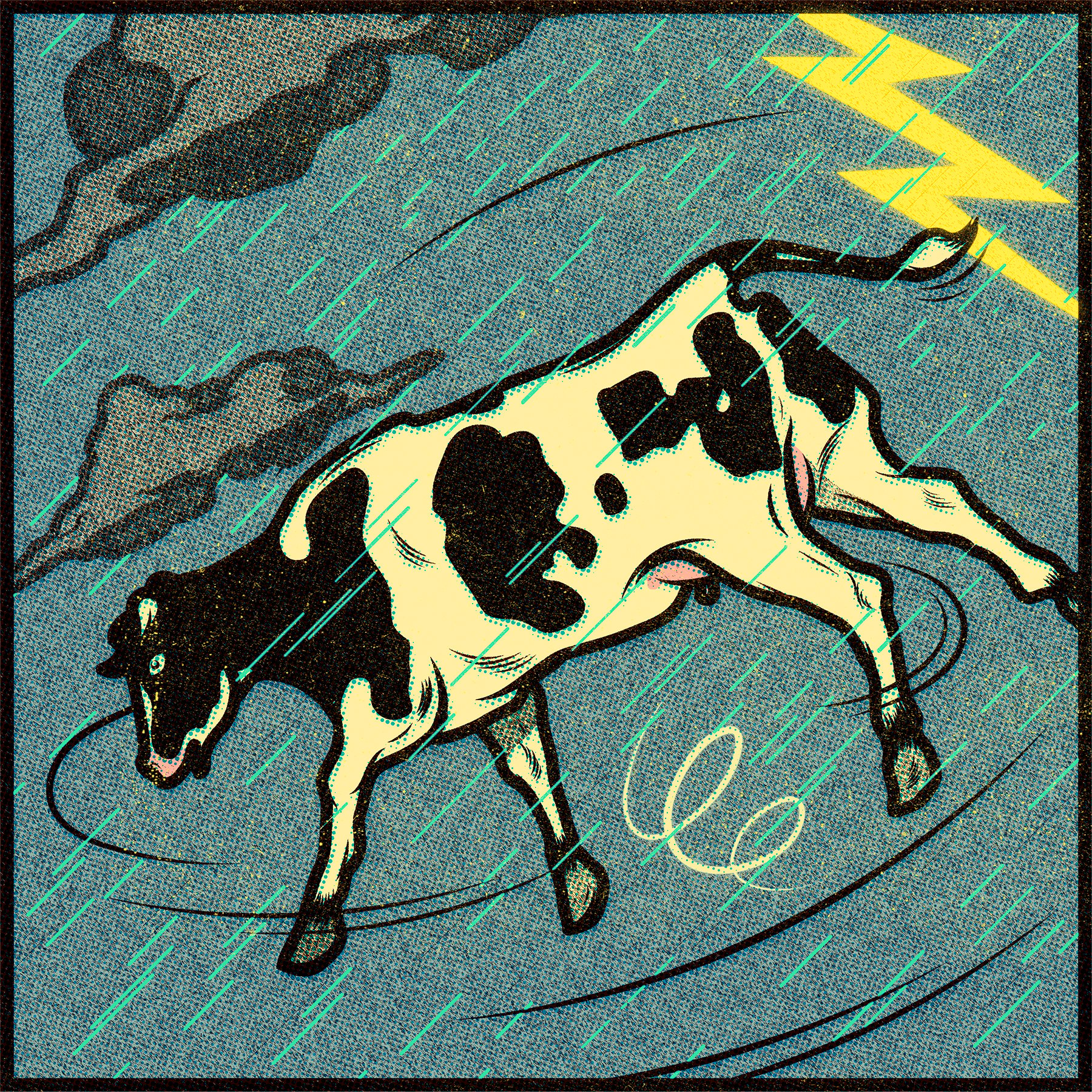 Closest call: 1954's Hurricane Hazel hit us with 98-mph wind gusts, while 1972's Agnes dumped 13-plus inches of rain.
The damage: 100-mph-plus winds would down power lines for a week or more and cause tidal surge along the Potomac and the Anacostia. Flooding and rapids would blanket some areas, especially Rock Creek Park, Sligo Creek Park, and low-lying areas, says Chris Strong, an NWS warning-coordination meteorologist for the area.
Likelihood: Tick tock, tick tock.
The threat: An airborne influenza pandemic.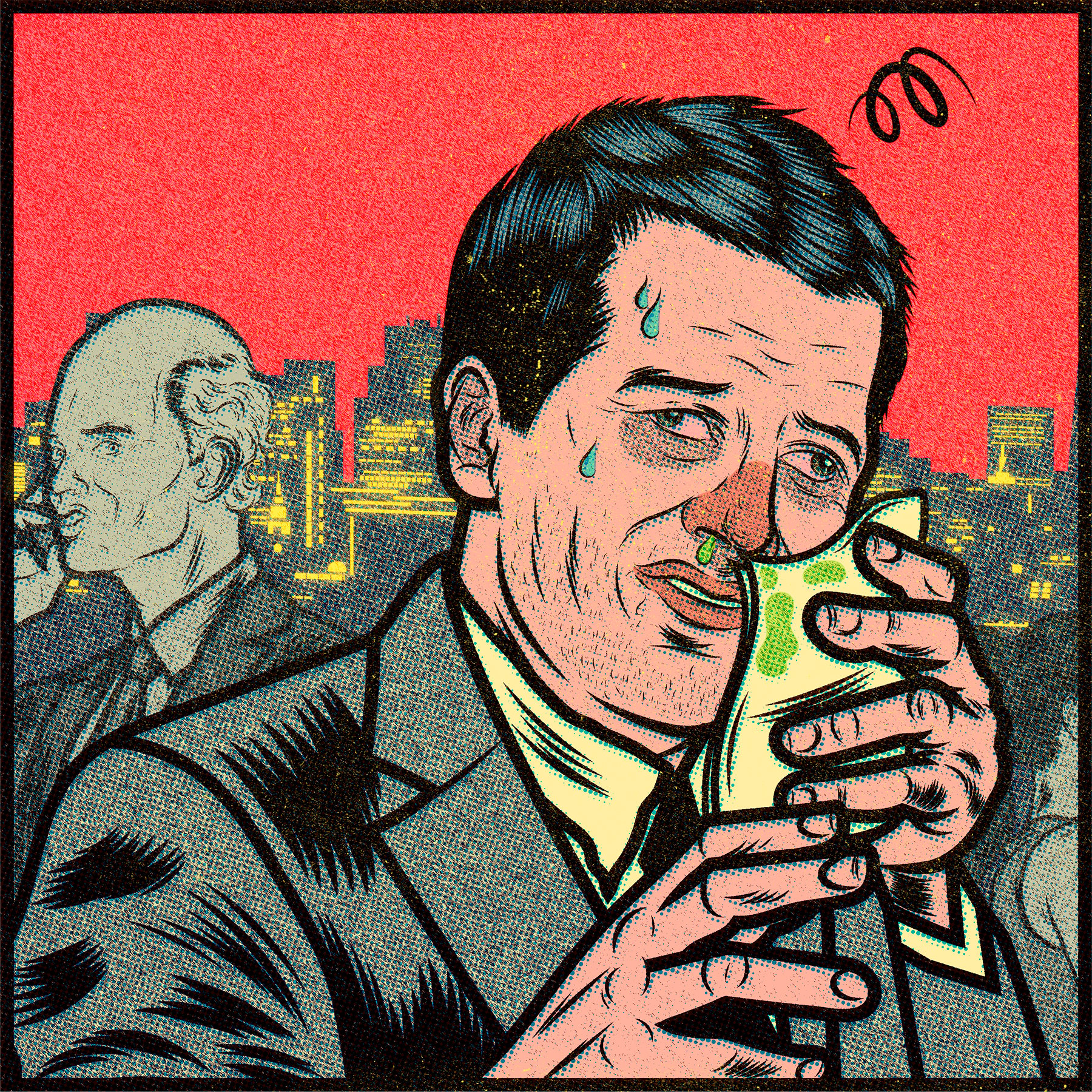 Closest call: The 1918 pandemic flu. In DC, 33,000 of roughly 418,000 total residents were infected, and 2,800 of them died.
The damage: Temporary economic crisis and strain on the public-health system. (UMD predicts a hospital-bed shortage, e.g.) Day-to-day functions would stall as workers fought illness, and government officials would try to reduce contagion by cur-tailing public gatherings (school closures, possible Metro dysfunction).
Likelihood: Probably gonna happen in your lifetime, sorry.
The threat: A "dirty bomb" or chemical weapon in a public place.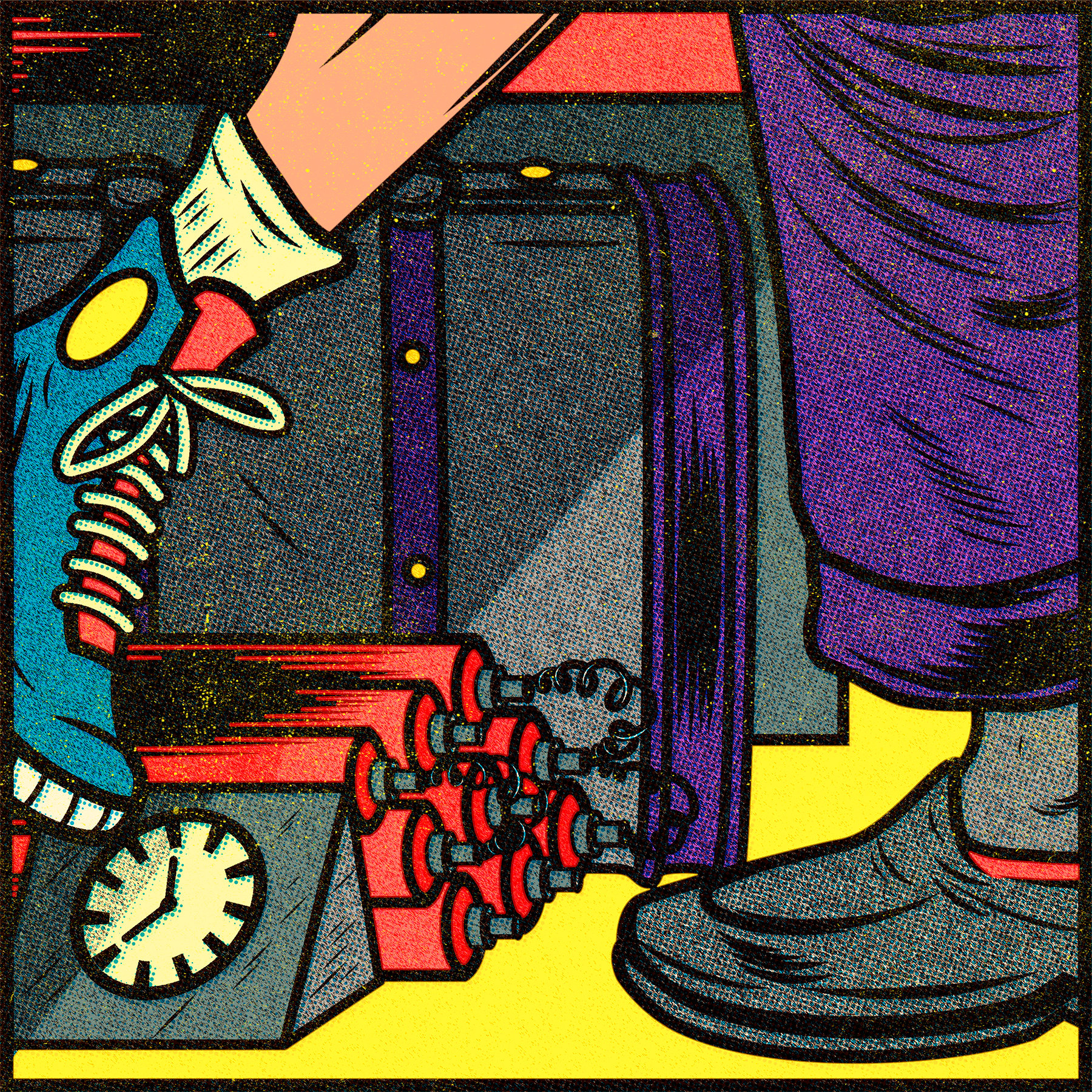 Closest call: None locally, but on Tokyo's subway in 1995, Aum Shinrikyo cult members released a nerve agent, killing 13 and sickening 6,000.
The damage: A slow burn, figuratively speaking. DHS says the number of people with acute radiation syndrome would be slim, but victims would be more likely to get cancer later in life. Profound immediate psychological and economic impacts, such as decreased transit use (if it happened on Metro) and closed businesses due to cleanup.
Likelihood: Don't ditch your SmarTrip card just yet.
The threat: A cyberattack launched by a political enemy.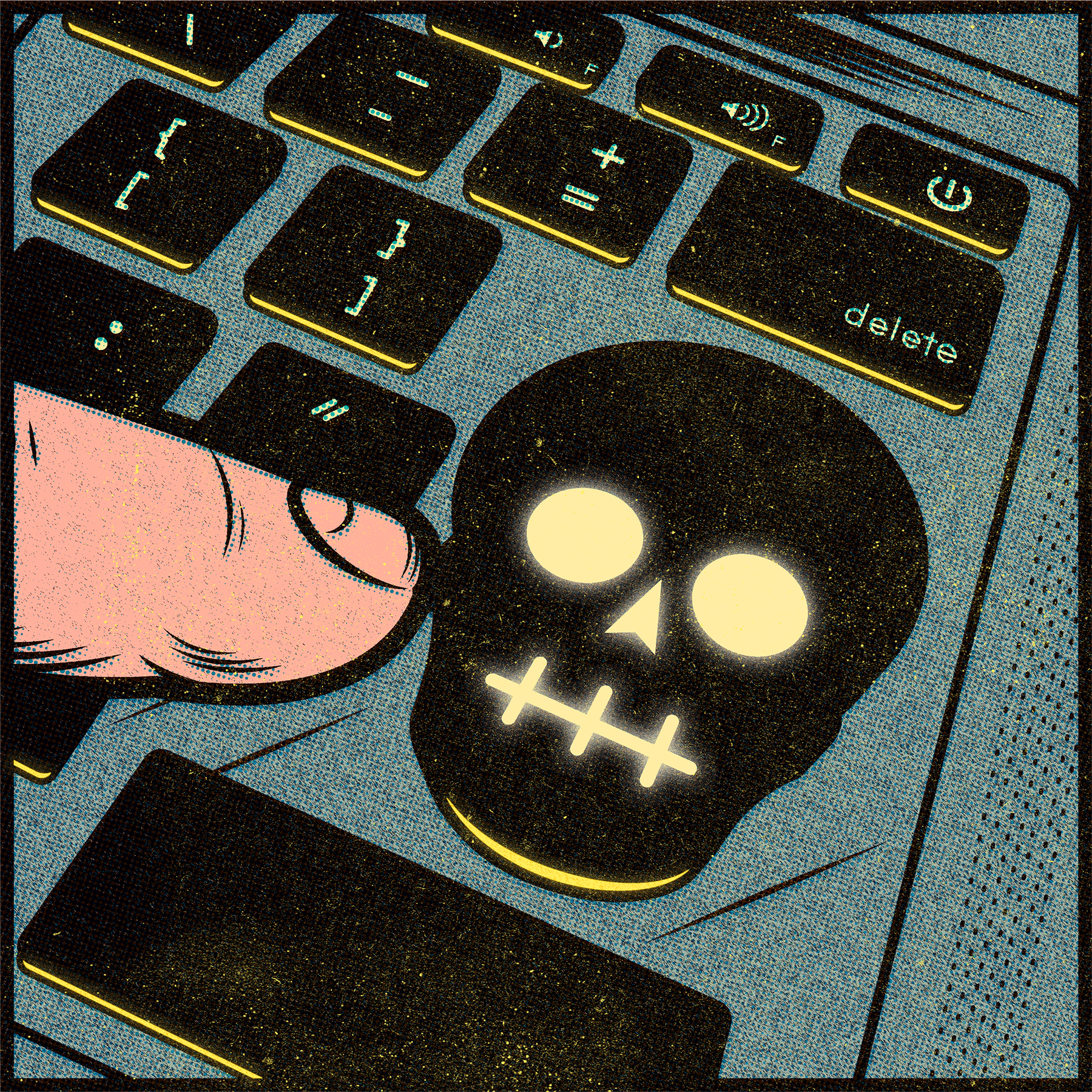 Closest call: US firms, many with government contracts, suffered nine-figure losses when, in 2017, Russian hackers targeted Ukraine with the "NotPetya" virus and ripple effects landed here. Servers and computers were wiped, hospitals lost access to electronic records.
The damage: Exponentially worse than NotPetya, which was the most destructive cyberattack in history.
Likelihood: Fortunately or unfortunately, capable countries are more interested in thwarting our elections than in devastating the world economy.
The threat: We get nuked.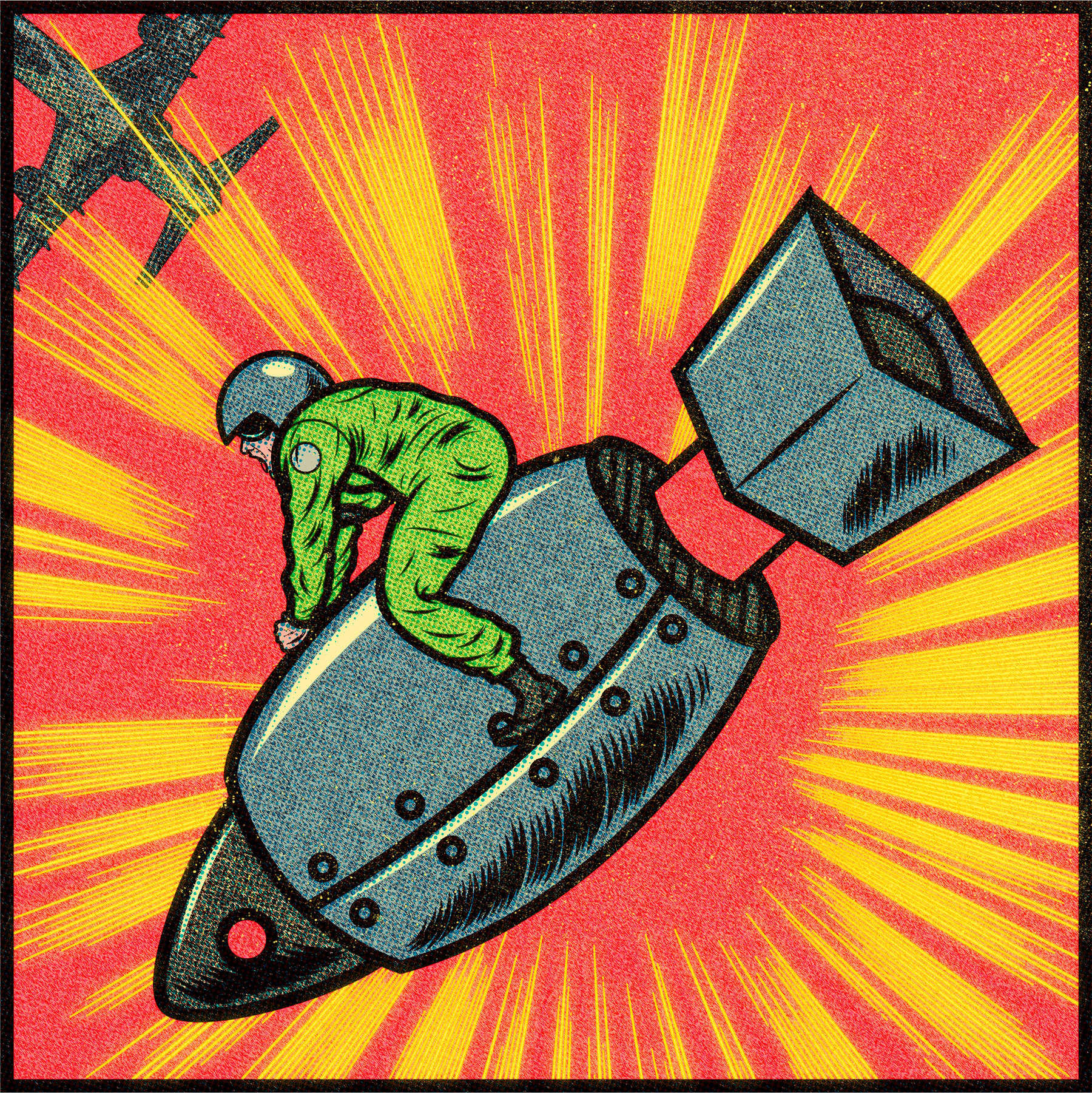 Closest call: The Cold War.
The damage: If China, Russia, or maybe North Korea were the bad guy…dasvidaniya, DC. China's inter-continental ballistic missile has 250 times the power of the biggest nuke we used on Nagasaki. In other words, no one from Reston to Bowie would go unscathed. According to the "Nukemap" kept by historian Alex Wellerstein, that's over a million dead and 1.4 million injured. Iran, experts tell us, doesn't have that firepower…yet…
Likelihood: Metro will end single-tracking before this ever happens. (Hopefully?)
The threat: Financial collapse.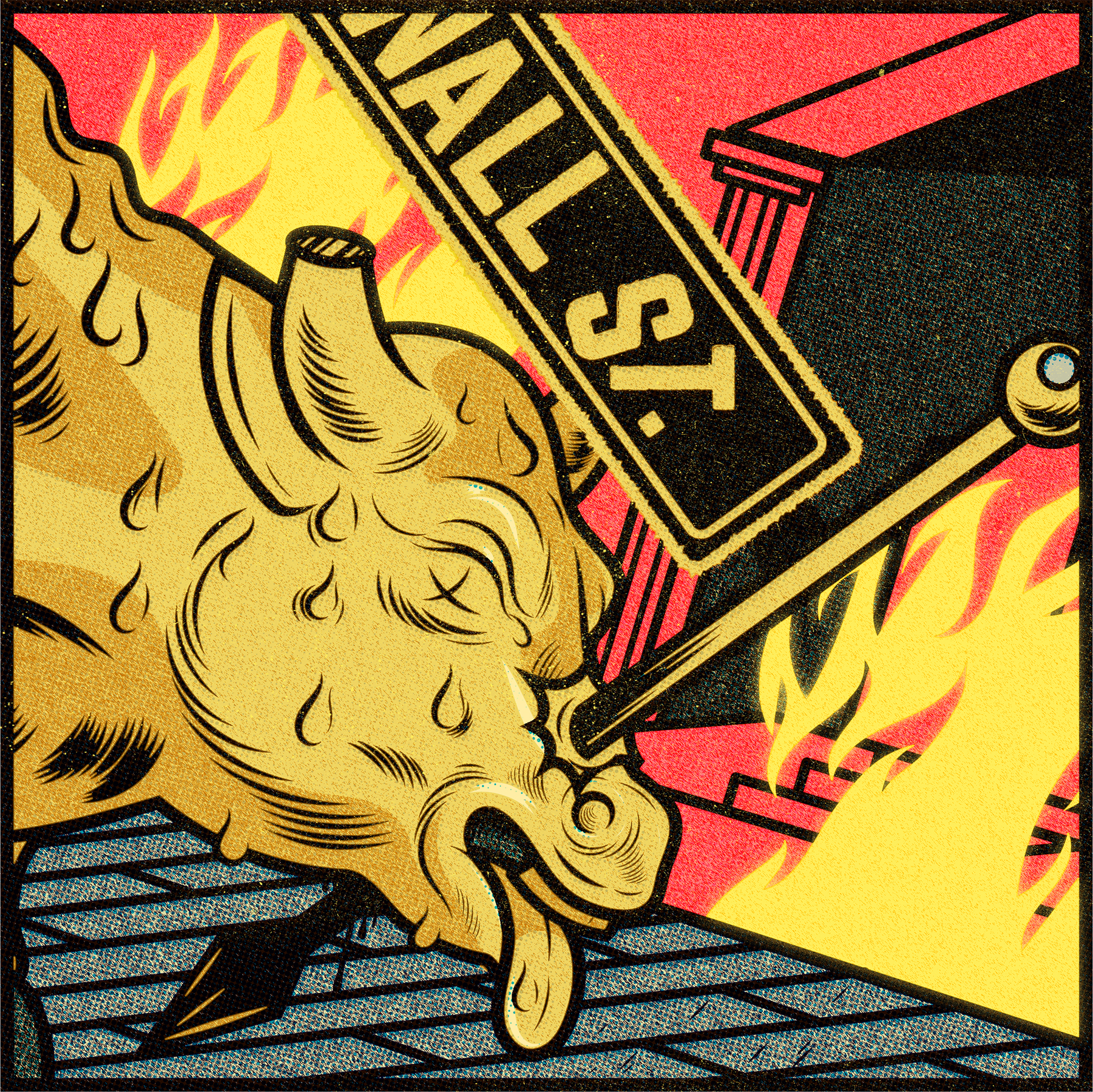 Closest call: You probably remember something called the 2008 recession.
The damage: Catastrophic. Jobs lost, savings and investments wiped out, the works. In the worst possible scenario, food, electricity, and water would become scarce and civil unrest would erupt.
Likelihood: Do you really even want to imagine this?
The threat: Zombies!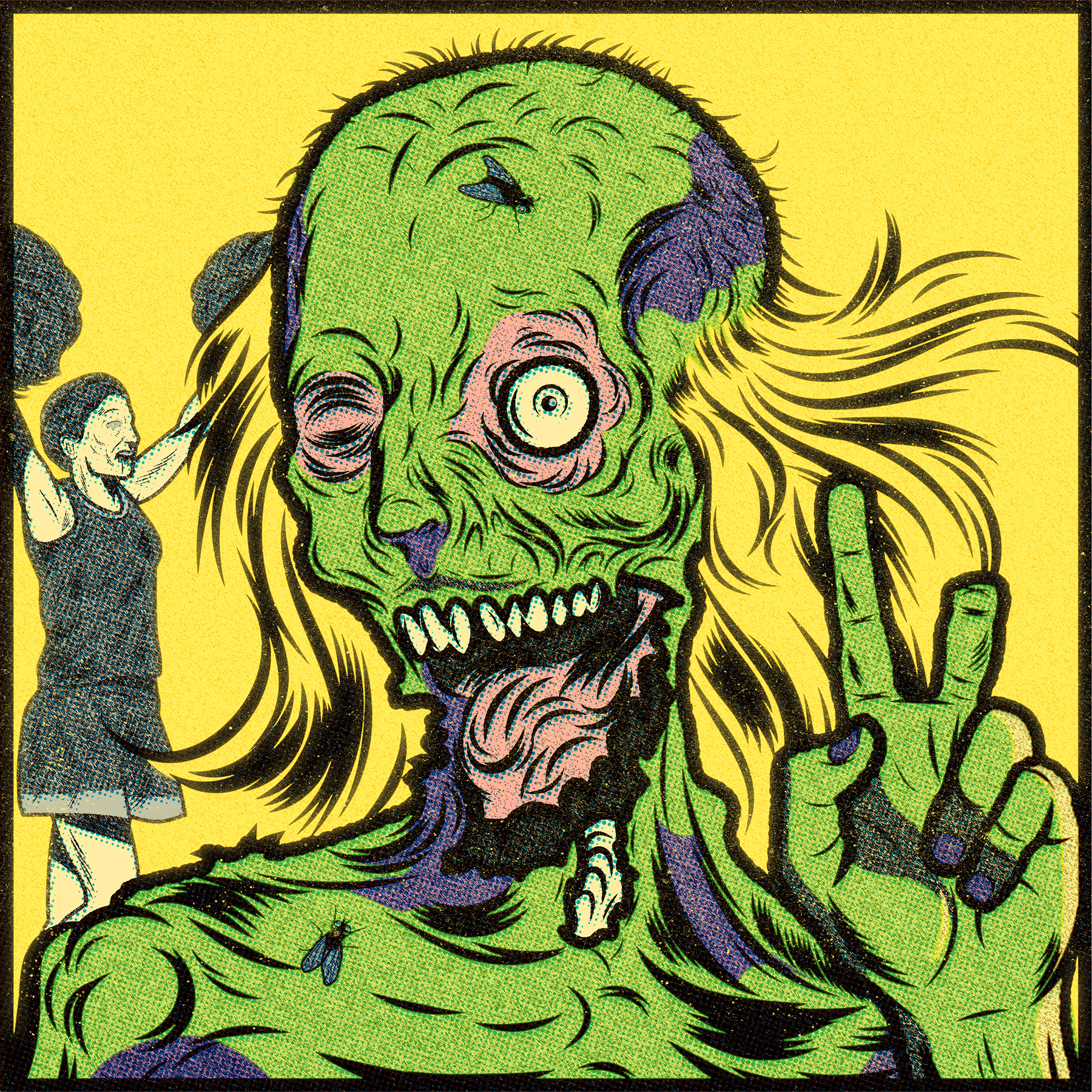 Closest call: Well, there was that one time in "Call of Duty" when JFK and Nixon teamed up to fight brain-feasting Nazi fiends when they attacked the Pentagon.
The damage: Brains, blood, and guts everywhere.
Likelihood: The first day of never. ?
Back to Top
Where Would You Go?
One bloc of local preppers bet strength in numbers will be key. So they've reserved doomsday bunkers at a "survival camp" called Fortitude Ranch.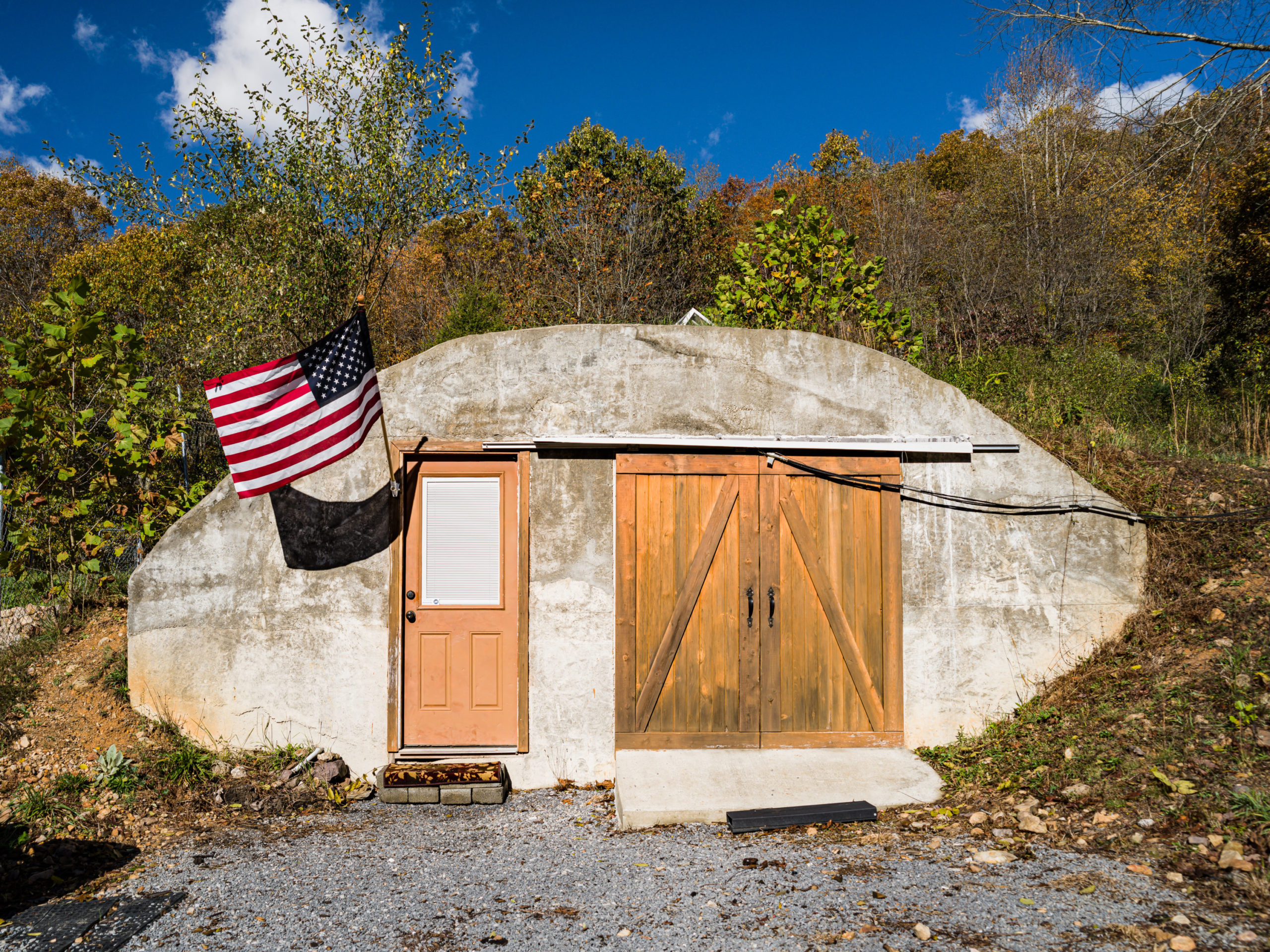 The ten-by-ten-foot doomsday bunkers are built to withstand marauders…or worse.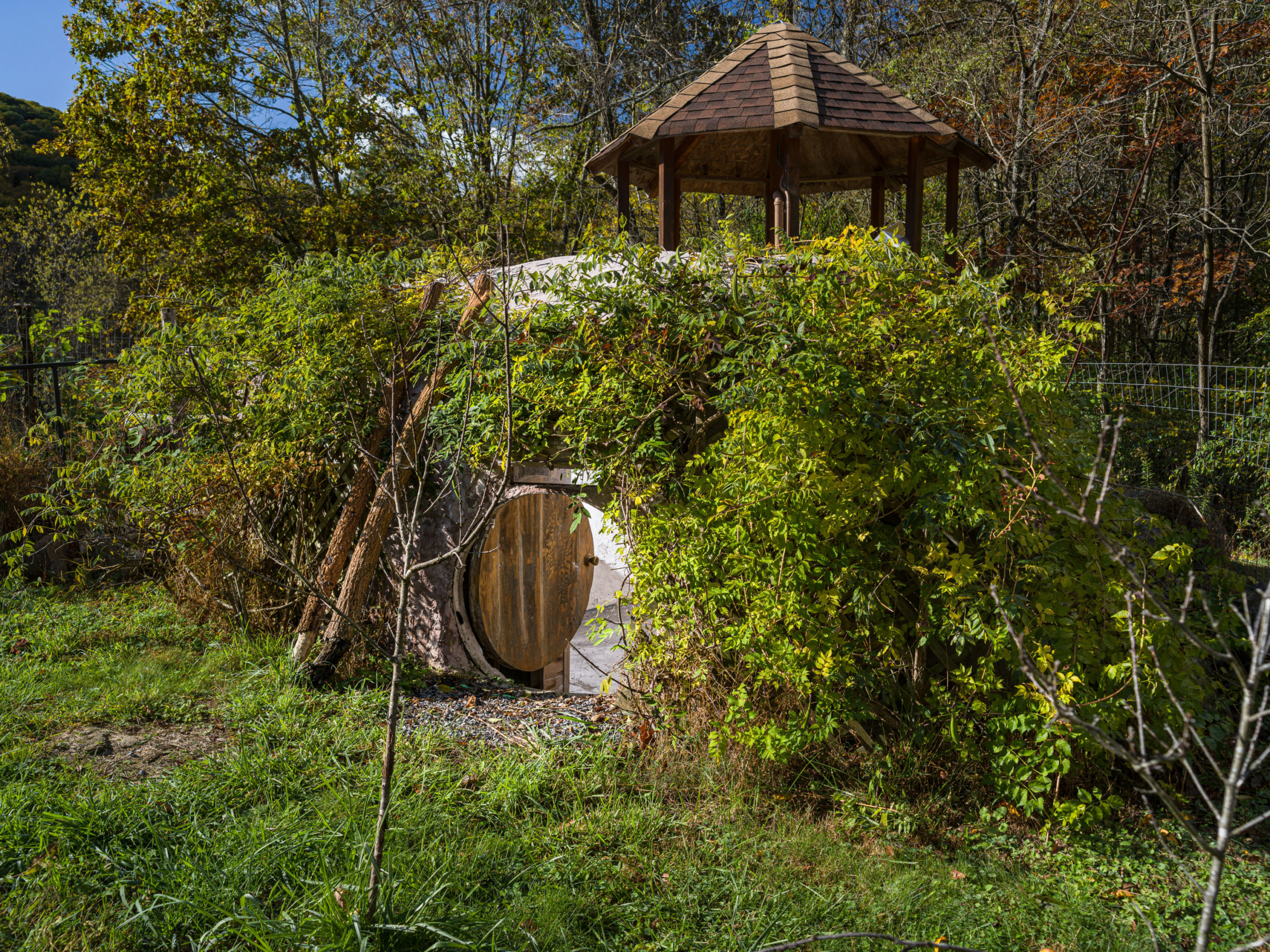 Watchtowers dot the compound, near Lost River, West Virginia.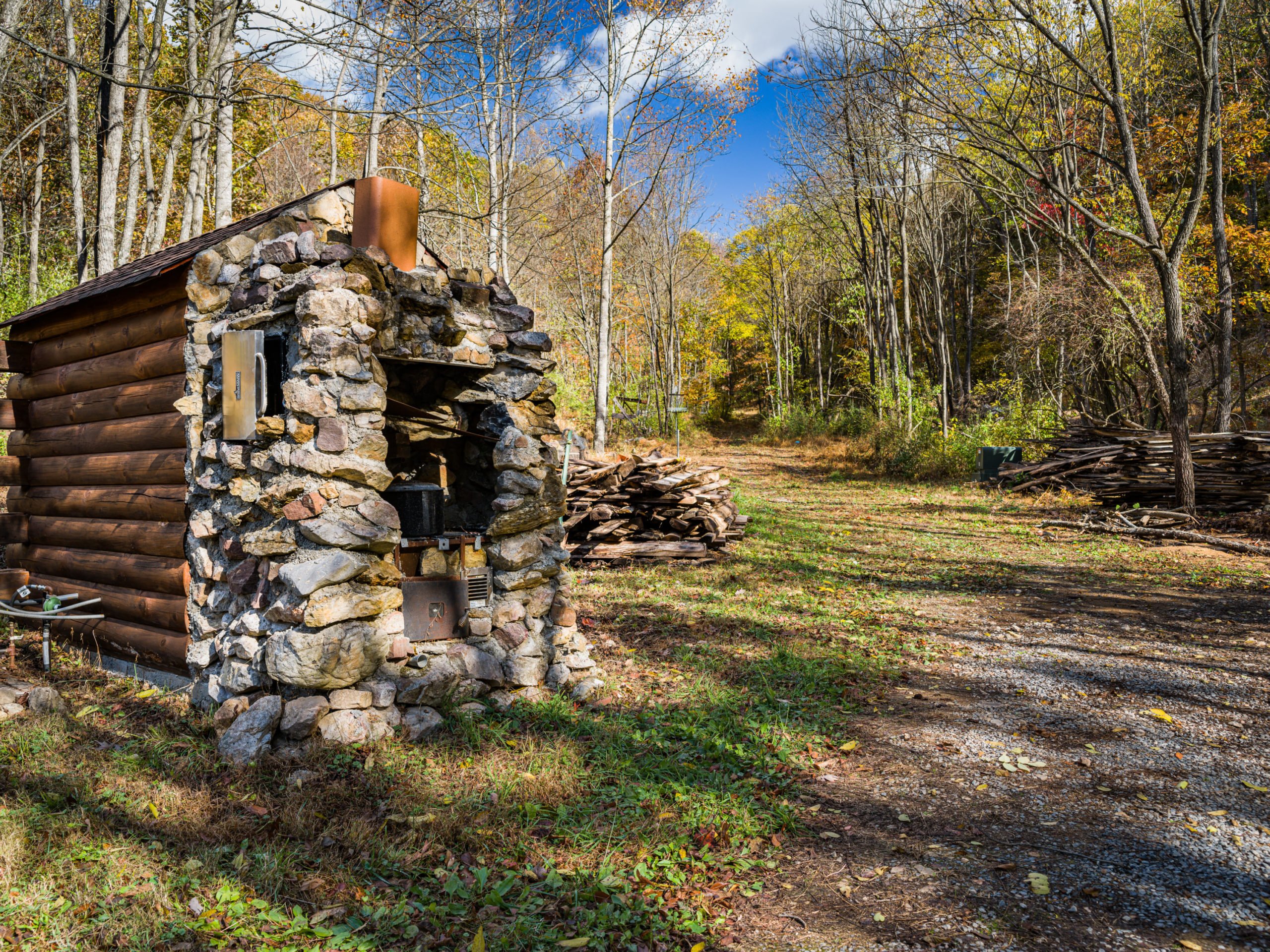 There's an outdoor stove and a smoker for cooking up the livestock that roam the grounds.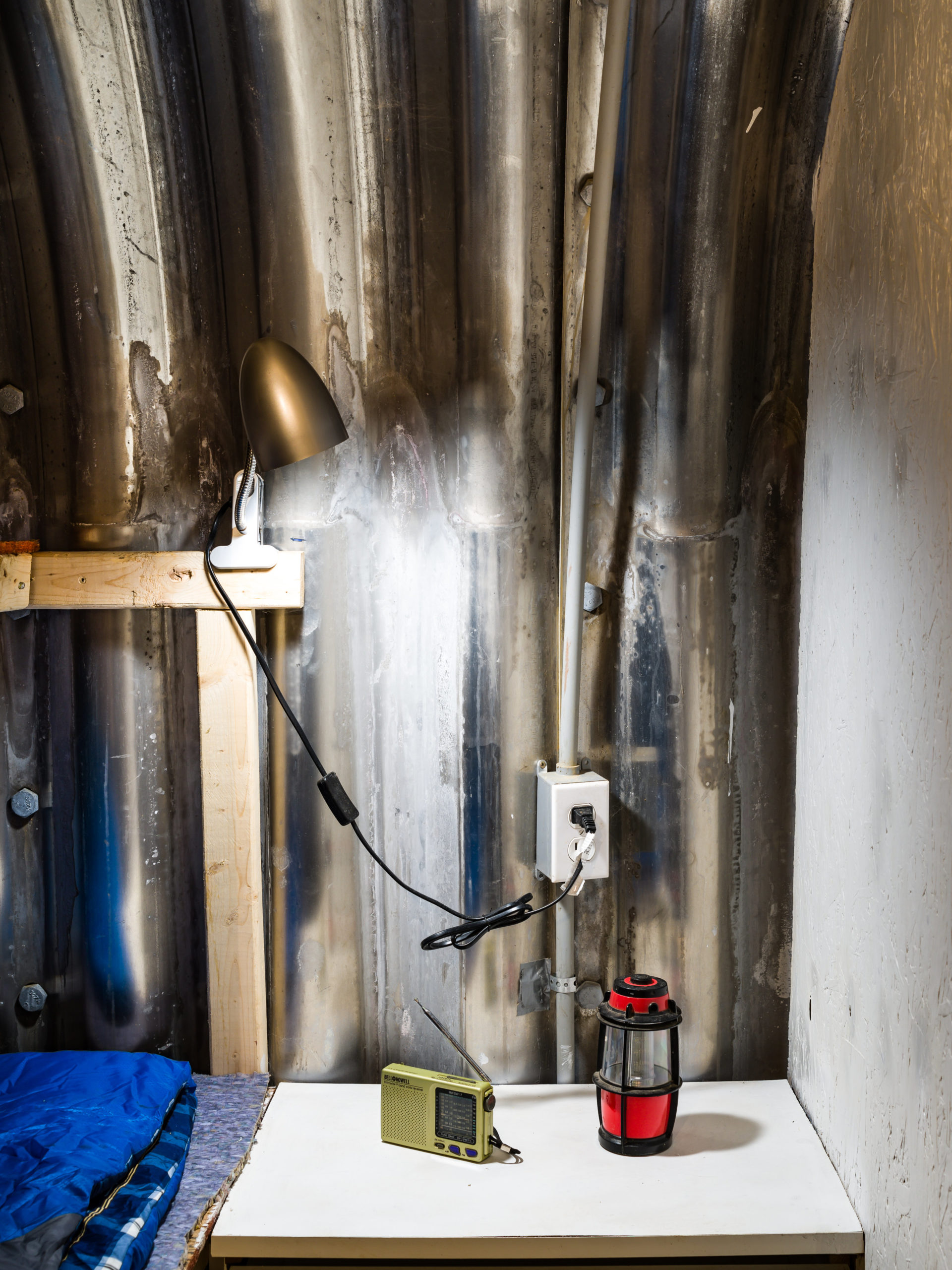 The camp has backup power and a burn pit, in case of poisoning during a pandemic.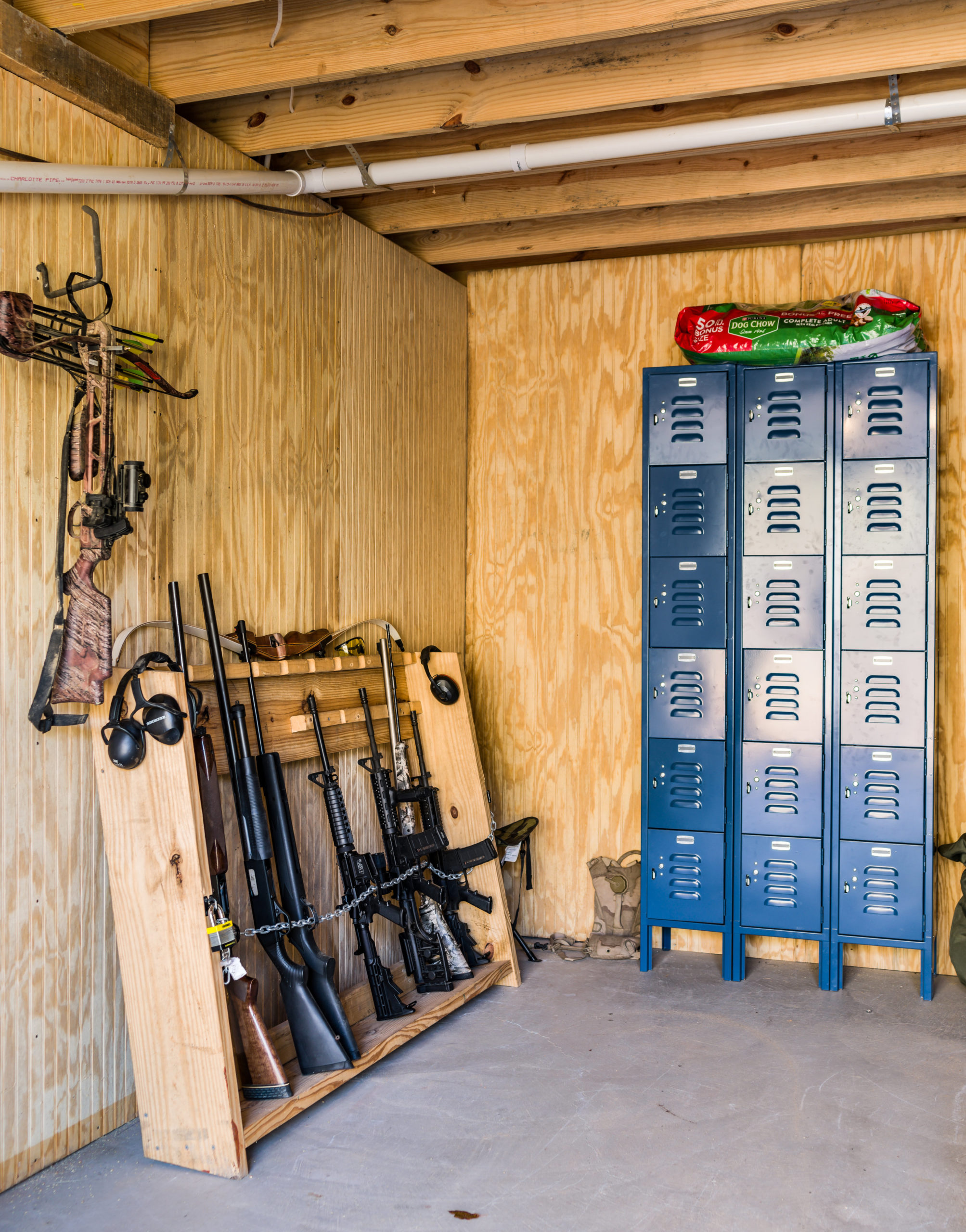 Also: a shooting range for target practice.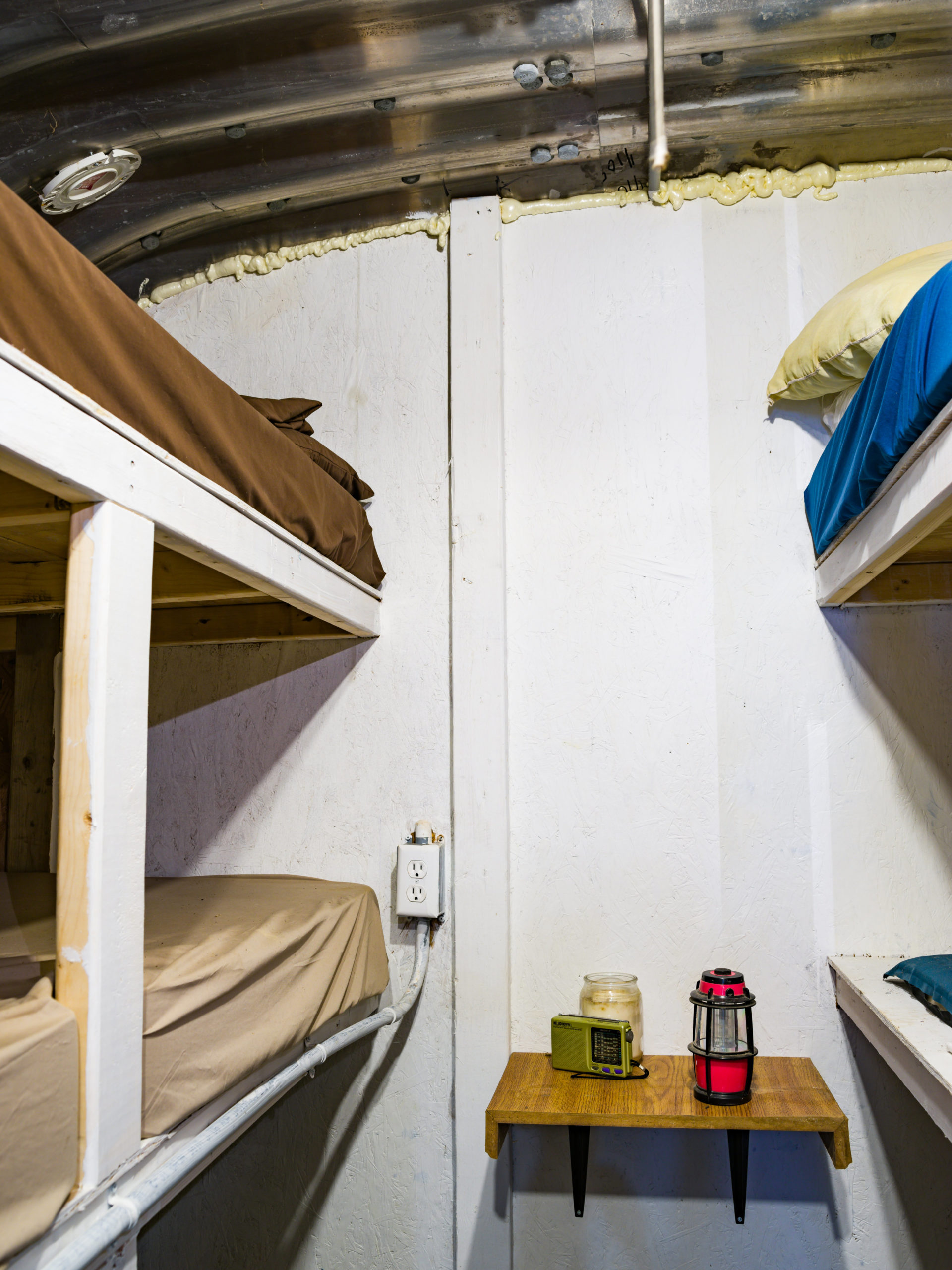 Members, half of whom are from the Washington area, furnish their own (bare-bones) bunkers.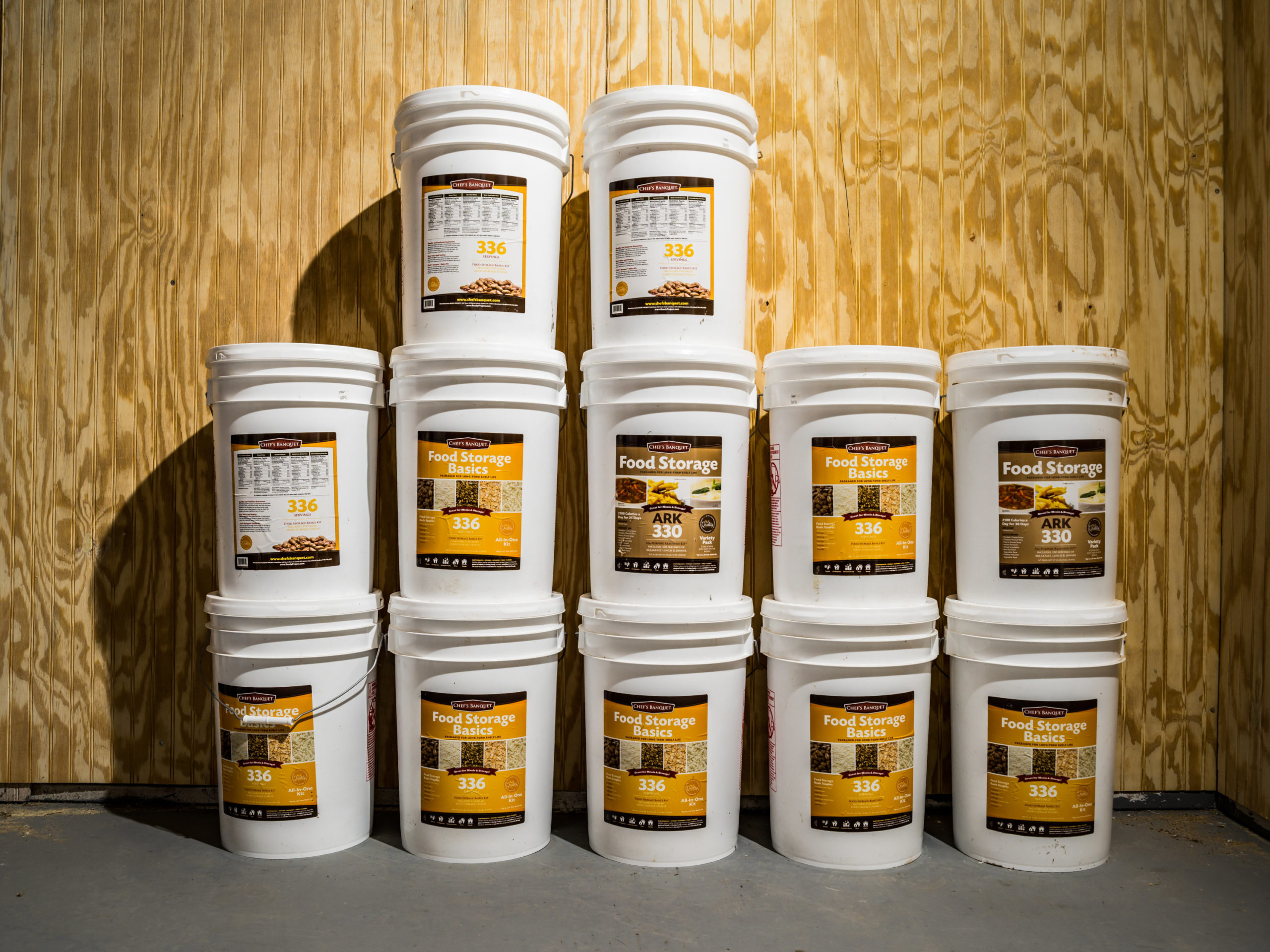 Shelf-stable food (potato flakes, pinto beans, hard red wheat) is designed to last four months.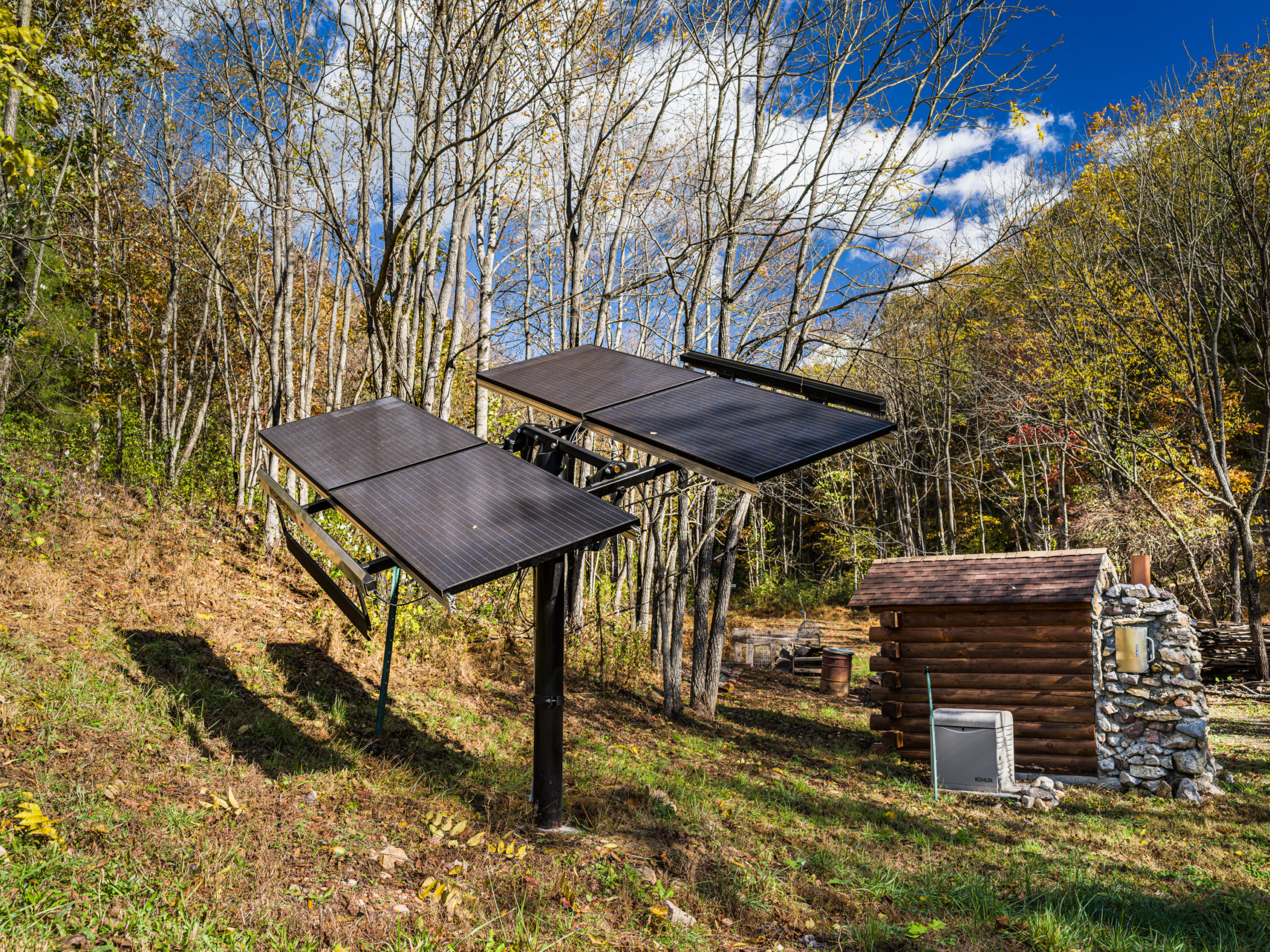 Members pay $1,000 per person per year to belong. Founder Drew Miller, a retired Air Force officer, says 100 people have joined.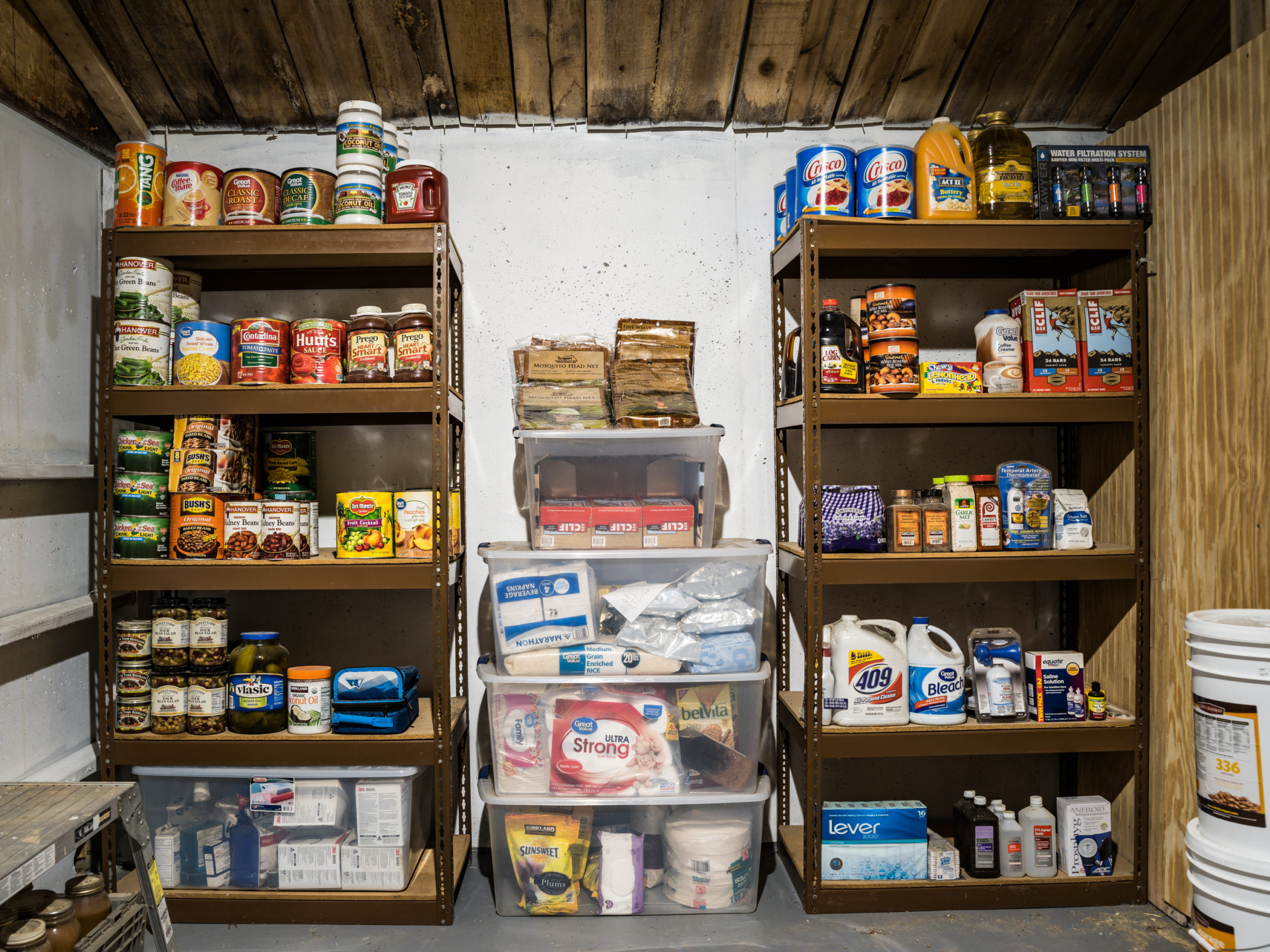 Jorge, a member who works for a national-security agency and lives in Fairfax County, says without the ranch's institutional knowledge, "I wouldn't even know where to begin."
Back to Top
What if Money Were No Object?
David Niccolini, the cofounder of TorchStone, a high-end security consultancy in Annapolis, helps deep-pocketed families plan for disaster.
What are people here afraid of?
"Lone-wolf terrorism is a growing concern. People are very worried about cybersecurity. Active-shooter workplace violence causes a lot of anxiety."
How do you help?
"We're not planning for the end of days. It's the scary moments, like Hurricane Katrina or 9/11, and people saying, 'We don't really have a plan. What would our plan be?' There are definitely folks that take the Greenbrier approach. [The West Virginia resort was once the official relocation bunker for Congress.] I've had clients with property in West Virginia who want to talk about an escape plan."
What does a typical escape look like?
"We put together a 'here, near, and far' emergency plan. 'Here' is to shelter in place. It could be a safe room, either building one or taking an existing room, like a powder room, and adding safe-room capability, like Kevlar-wrapped walls. 'Near,' we're talking about civil unrest or a terrorism incident; it's a location that's farther removed. They can drive or bike there. In a worst-case scenario, maybe even walk. Then 'far' is we're going to get on a plane. The very high-end clients might have properties managed by a year-round staff that maintains a garden and livestock. If they have to pull the trigger and go to that location, it's a stocked estate."
They just get out of Dodge and don't look back?
"We put together a large backpack with a tremendous amount of survival equipment in it. Extra clothing, shoes, first-aid kit, emergency blanket, extra batteries, extra doses [of medication], but also medicine for common ailments, satellite phone. We have a lot of clients with satellite phones. We have go bags in multiple locations: one for every member of the family at the primary residence, secondary residence, and at the office of the main client. They are identical bags that you can throw on your back and run with."
Sounds expensive.
"A relatively well-stocked go bag with a satellite phone would cost about $1,900 [plus the phone-service contract]. It can be a very off-putting and dark industry, but my clients pay me to think about all these bad things so they don't have to."
Back to Top
Where Would the Government Go?
Over the hills, but not so far away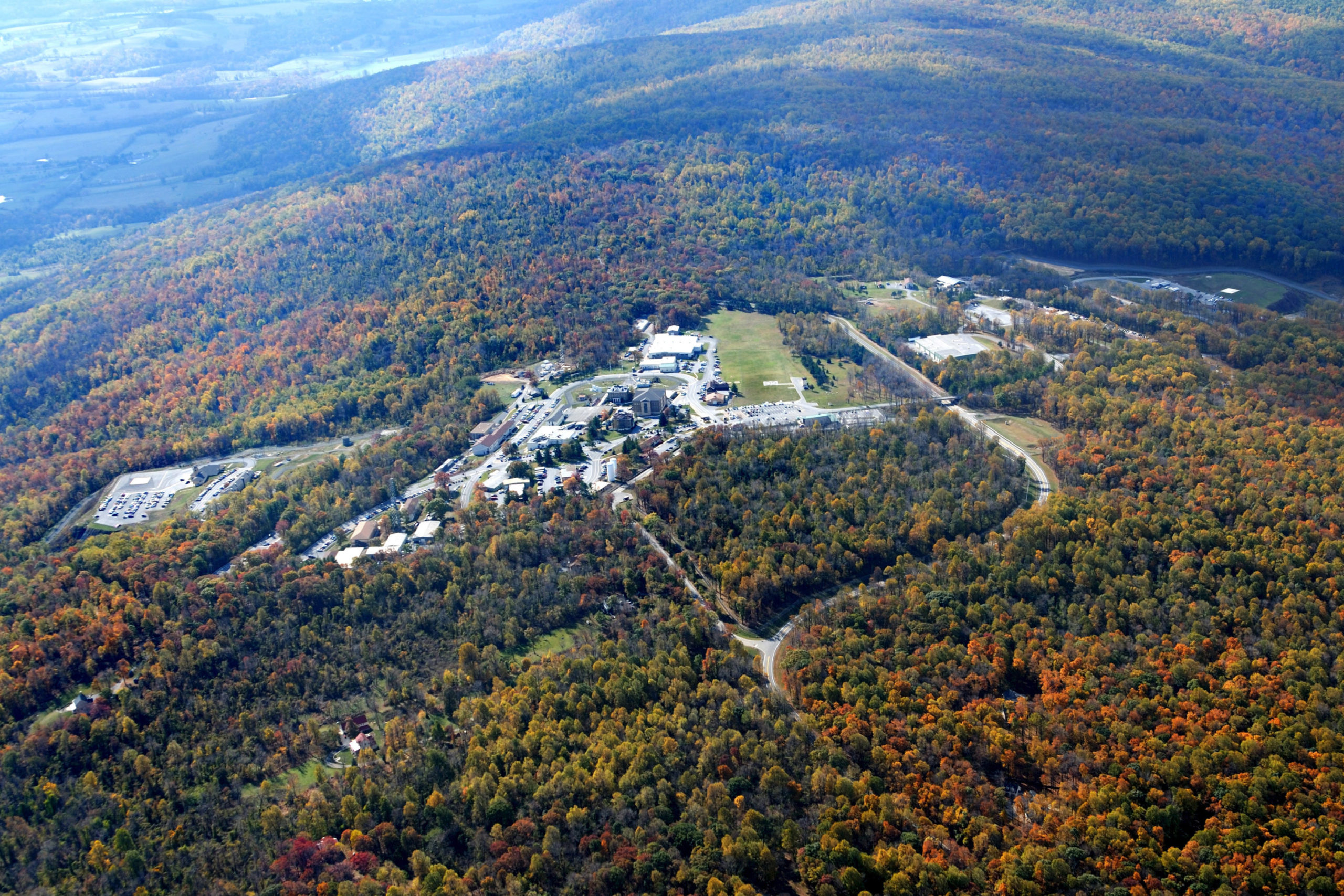 Picture a subterranean city walled off by granite and sealed by blast-proof doors. The place thrums with patters and pings, the white noise of bureaucracy and essential federal functions, but come 5 pm, nobody takes Metro home. Government is literally underground. Uncle Sam actually operates not one but two of these bunker cities: Raven Rock near Waynesboro, Pennsylvania, and Mount Weather in Berryville, Virginia. They were built in the '50s, when bureaucratic prepping efforts began in earnest amid the threat of nuclear war, shelved during the '90s as our icy relations with Eastern enemies thawed, then rebooted suddenly on 9/11. Since then, they've been expanded mightily for the next time, as preppers say, SHTF. According to Garrett Graff's Raven Rock: The Story of the U.S. Government's Secret Plan to Save Itself—While the Rest of Us Die, Raven Rock, the probable replacement site for the Pentagon, contains 66 buildings. Mount Weather, believed to be for the executive branch, has its own hospital, police and fire departments, and (no joke) a bar equipped with pool tables and foosball. No designated survivors will get cabin fever from missing their after-work commute, but who could live without happy hour?
Back to Top
Are You Ready?
These people are…
M.
37, Tysons, government contractor
Self-described: National Park Service passport holder.
Motivation: Witnessed a humanitarian crisis while serving in the military overseas and was struck by the lack of fresh water.
Disaster disaster scenario: Climate-change-induced catastrophes.
Supplies: Battery-powered shortwave radio, 60-gallon water bladder plus enough water gallons to last him, his wife, and their two cats a few weeks; butane fuel, camping stove; canned food; firearms, including an AR-15, although he doesn't think it would be useful if catastrophe struck; a half tank of gas, change of clothes, blanket. He has considered moving to the country, but then "I remember: I like the internet."
$$$: Excluding guns, "less than a couple thousand."
On a scale of Tom Cotton to Bernie Sanders: #NeverTrump civil-libertarian. "In my ideal world, a transgendered gay couple who are legally married can defend their marijuana farm with their AR-15s."
Craig O'Brien
49, Silver Spring, retired federal statistician
Self-described: Recreational computer programmer, aspiring vegetarian.
Motivation: When he moved to Washington in 2004, government-sponsored "Do You Have Your Emergency Kit?" ads were running on the Red Line along his commute to Bethesda, which kick-started his prepping.
Disaster disaster scenario: Racial and class conflict.
Supplies: A month's worth of canned goods, ramen, granola bars, pasta, and so on. In various "everyday carry" bags: a knife, paracord, lighter, flashlight, multitool, towel, cell-phone charger, deck of cards, compass.
$$$: At least $6,000.
On a scale of Tom Cotton to Bernie Sanders: "I can't call myself a Democrat, but I don't think I've ever voted for a Republican."
Andrew Turner
46, Prince George's County, Navy vet
Self-described: Cancer survivor, former professional in-line skater.
Motivation: While serving in Korea, he talked to divers who'd responded to the devastating 2004 tsunami in Thailand.
Disaster disaster scenario: Societal breakdown after a climate-change-induced catastrophe.
Supplies: An off-grid cabin and another "bug-out" property, Spam, Boston brown bread in a can, firearms including semiautomatic rifles, Kratom pain-management tea, medical supplies, plus multiple evacuation routes at the ready and personal solar generators in development.
$$$: "I wouldn't even begin to know."
On a scale of Tom Cotton to Bernie Sanders: "Full-fledged socialist."
Back to Top
Would You Rather Just Contemplate a Pretend Apocalypse?
A whole other world of prepping in pop culture awaits
| | | | | | |
| --- | --- | --- | --- | --- | --- |
| Title | Premise | How Long Till SHTF | Snippet | Review | FYI |
| The 100 | 100 teens deploy from space to a nuclear-radiation-drenched Earth to find Mount Weather. At Uncle Sam's underground city, they find descendants of the apocalypse's survivors. Can they all coexist? | 97 years before the TV series starts | "I'm sorry, but we can't let contaminated items inside Mount Weather. . . . We prioritize safety over sentimentality." | "If this is how people behave in the aftermath of a global apocalypse, I daresay that keeping the human race going might not be such a good idea after all." | A community of "Grounders," some of the non-mountain-dwelling apocalypse descendants, lives in the village of "Tondc," built on the ruins of the District, but they're blasted by a missile from Mount Weather. |
| Fallout 3 | The first-person video game opens with you in Vault 101 in the "Capital Wasteland," post-apocalypse, and from there you venture into the bombed-out husk of the nation's capital to find your father. | Before the protagonist is even born | Imagine entering the Tenleytown Metro station and coming face to face with gangs of hostile raiders, feral ghouls, and mega-sized, radiation-poisoned roaches. | "It's goofy, it's violent, it's starkly beautiful, and it sucks time like some kinda mega-maid." | Creator Bethesda Softworks is based in Rockville. |
| The Borrowed World | In this novel, ISIS attacks infrastructure all across the country, leaving Jim Powell stranded in Richmond, separated from his family in southwestern Virginia. He backpacks the long journey home. | Page 1 | "I am a paranoid hillbilly wanting to get home to my family, and under the right circumstances a determined father is every bit as dangerous as the most highly trained soldier." | "This book opened my eyes wide. I am a self proclaimed prepper [and] I have realized that I am not prepared for much." | Author Franklin Horton was himself working on and off in Richmond around 9/11 and posed the same plot question of how he might return home. Book number one begat 11 others, mostly based in the mountains of Virginia. |
| The Walking Dead | In season five, grizzled zombie-apocalypse survivors head for DC on a false promise of a cure, then join the Alexandria Safe Zone, a community that has persisted due to its solar grid and sewage system. | Minute 0 | "If you don't fight, you die!" | "Good training for when it really happens !!! Stock up on the three 'B's. Beans, Bullets and Bandaids." | In season nine, the gang finally reaches DC on horseback, killing zombies (as usual) near the Mall and in a Smithsonian museum. |
| Apocalypse Mom | In this first book of a trilogy, electronics stop working and an out-of-shape mom of three sets out to find and care for her kids, sans husband. | Page 5 | "I have to say if the cars quit working, electricity goes kaput, and communications are nonexistent, Mickey D's would not be the first (or second . . . or seven hundred and fifty-ninth) place I would go." | "Written in a cutesy, giggly manner with some shooting thrown in occasionally." | The sequels: "Apocalypse Road Trip" and "Home Sweet Apocalypse." |
| Scorch Road | The novel's heroine needs to get the "scorch flu" virus to the CDC. But her plane to DC (the CDC is in Atlanta, but this is fiction, okay?) crashes at a hunky prepper's off-grid Idaho setup. Sexual tension ensues. | Page 5 | "Yeah, he's hot. But he's also refusing to help me get on the road." | "The writing is OK, but there's too much bodice-ripping and abs-miring for my taste." | The pandemic saga continues with "Cinder Road," "Smoke Road," "Burnt Road," "Flame Road," and "Smolder Road." |
| Frontier Justice (The Survivalist series) | In this book, after Superpox-99 is let loose at a DC conference, life gets as lawless as the Purge movies. US deputy marshal Mason Raines protects the people of Boone, North Carolina, with . . . frontier justice. | Page 11 | "Hell, seal off the entire state of Maryland if you need to." | "I would like to have seen more plot development and less on the details of every piece of survivalist gear. The book seems like a TEOTWAWKI [The End Of The World As We Know It] guide strung together by a weak story." | Author Arthur Bradley is a NASA electrical engineer in Virginia who has also written prepper how-to guides. |
| One Second After | History professor/military veteran leads his Southern town after an electromagnetic pulse, or EMP, fries tech nationwide. | Page 30 | "Tough, damn good at what I did, well respected by my men, and yet complete jelly when it comes to my girls." | "Even though the writing sucks, I'd suggest every American read it ASAP!!!" | Newt Gingrich wrote the foreword, and the book was honest-to-God officially recommended on the floor of Congress in 2009. |
This article appears in the December 2019 issue of Washingtonian.