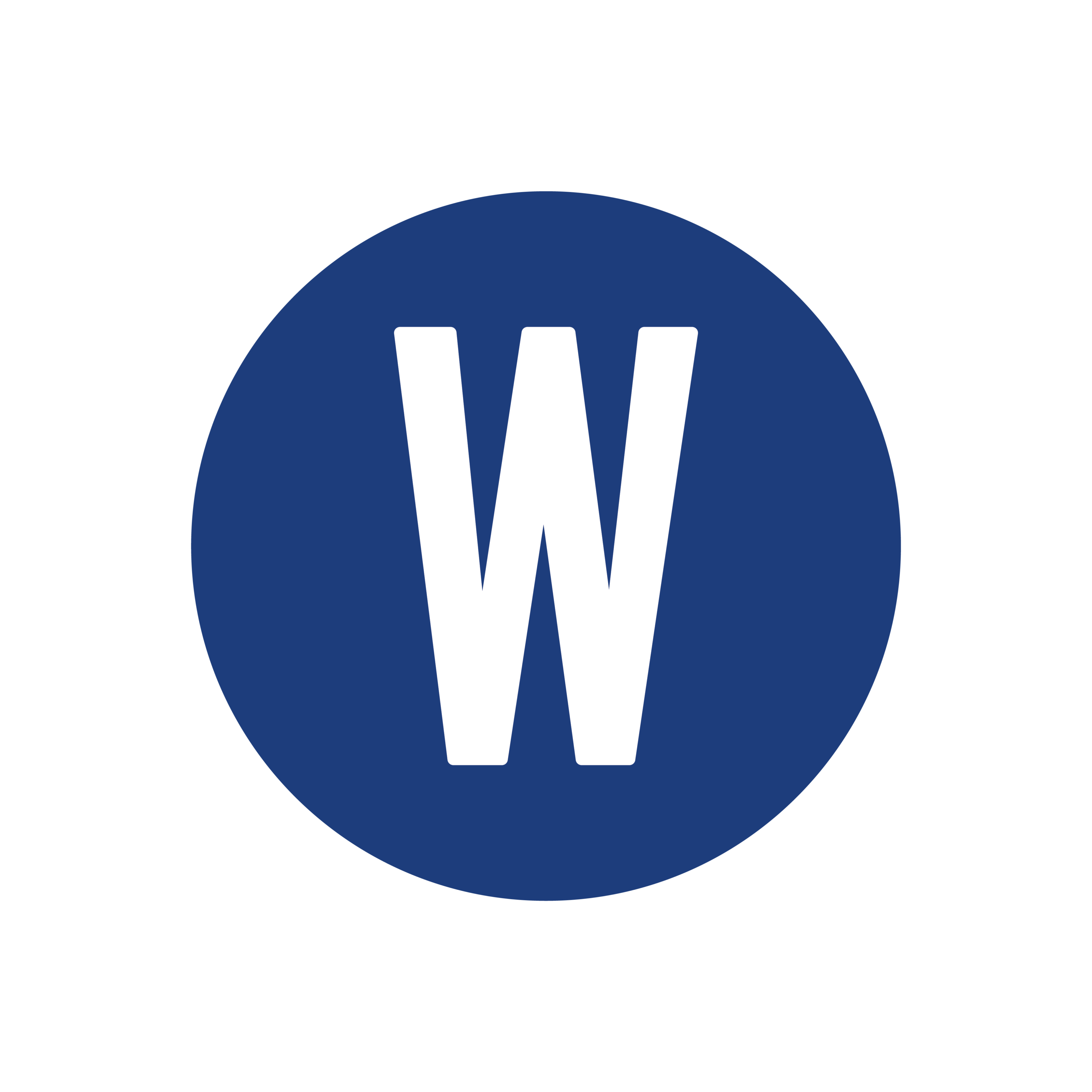 Washingtonian is keeping you up to date on the coronavirus around DC.
Due to the Covid-19 crisis, many fitness studios and gyms are temporarily closing their doors. But a bit of good news: Many are also streaming their workouts. We've gathered classes and workouts you can stream while at home, and will update this list as we get more information. If you have tips or updates to include, please email Mimi Montgomery at mmontgomery@washingtonian.com.
Bluebird Sky Yoga
The yoga studio will stream both free and for-purchase classes. To take a regularly scheduled class, head to the studio's website, sign up and pay (you can choose from a membership, class pack, or drop-in price), and you'll get a link to join the Zoom live broadcast. Additionally, the group will live stream classes on its Facebook page at 12:30 PM EST.
Flow Yoga Center
The group will live stream several of its flows via Zoom. To sign up, visit its registration page and make a donation. Additionally, the group will stream a series of talks about maintaining wellbeing during uncertain times.
Haus Yoga
The studio will live stream all its classes via its YouTube channel, and it also has pre-recorded flows that you can stream, too. The group requests you make a donation to participate.
The Bar Method
Via its online platform, the studio live streams its workouts, has a variety of pre-recorded workouts, and has a 14-day free trial for folks who are not already members. Any pre-existing clients that maintain their membership during the next few weeks will get 10-percent off the following two months of their membership.
CorePower
The studio is giving folks free access to its On Demand streaming service. It includes a variety of pre-recorded flows, and the group will add new classes each week.
305 Fitness
The group has a YouTube channel with at-home workouts and choreography sessions, so you can keep learning the moves for your workouts while at home.
Fit4Mom DC
The DC-area prenatal and postnatal fitness group will move its workouts online. Check the website's schedule to register for classes, and you'll get a Zoom link to stream the workout. The group will also host virtual get-togethers via its private Facebook page for members.
202strong
The DC-area fitness group will live stream free daily workouts at 12 PM EST via its YouTube page. All the strength and circuit classes will be saved to its account, so you can access them later, too.
Fitness Snob
The DC fitness studio will live stream some of its workouts, such as a Bollywood-inspired Doonya workout. Sign up online beforehand to stream classes, which are $5 each.
Fuse Pilates
The DC-area pilates group will stream a series of its classes. To sign up, check out its schedule and either purchase a class or use your existing membership. You'll then get a Zoom link to stream the class. A drop-in class is $22.
Cut Seven
The crew at the DC studio created a Google Drive folder where trainers will post free daily workouts for folks to do on their own. Check out their Instagram for workout updates, too.
Past Tense Yoga
The DC yoga studio has an online membership for folks who want to stream classes virtually. Options include yoga for kids, seniors, and expecting parents, and it's $25 a month.
Honest Soul Yoga
The DC-area yoga group will stream classes via Facebook Live, and it has a list of pre-recorded classes that are free to use, too.
ExtendYoga
The North Bethesda studio has a series of prerecorded flows that you can stream via its Facebook page. If you use them, the group asks that you make a donation, if possible.
Sweat DC
Update: As of March 18, Sweat DC is hosting daily outdoor bootcamps for $10 and has launched its program Sweat DC Anywhere. The program will include two classes live streamed daily, which will then be available for folks to watch again later. It's $99 for 30 days.
The DC studio will stream live workouts via Instagram. The group will also start hosting mid-day outdoor HIIT classes, which they will cap at 20 people. The studio will also rent out kettle bells and dumbbells for folks who need them at home. Keep an eye on their Instagram for updates.
Lighthouse Yoga Center
The DC studio will launch an online membership where folks can stream live classes via a Zoom link. If you can't make the live class, they'll be available for folks to replay and use at a later time. The online membership is $25 a month.
Realignment Studio
The group will being streaming two live classes a day. Yogis will sign up online like they normally would, and they'll receive a Zoom link to stream the class. Single classes are $20.
Be Here Now Yoga
The DC yoga studio will begin streaming live classes. Yogis will sign up as they normally would, and drop-in classes will be $16.
Pure Barre 
If you're a member of the Falls Church Pure Barre location, you can live stream classes through a Facebook group. Additionally, Pure Barre On Demand streams classes online for $30 a month.
Mind the Mat
The pilates and yoga group has introduced a weekly digital access pass for $29. Once you sign up, you'll have access to a series of live classes streamed throughout the day via Facebook.
Vikriya Lab
The Alexandria studio will stream its yoga and pilates classes online. Memberships range from $5 to $50 a month for virtual classes.
Bikram Yoga Works
The local yoga studio is streaming its classes online via Facebook. A drop-in class is $15.
Elevate Interval Fitness
Elevate members will be able to stream exclusive workouts via the group's YouTube channel. Memberships start at $79 a month.
Barre3
The group has an app and online portal where you can stream hundreds of workouts for $29 a month. Additionally, follow the 14th Street studio on Instagram—they plan to start live streaming workouts.
F45 Training
The trainers at both the Ashburn and Tysons locations will be live streaming free workouts and posting them to each group's Instagram accounts. Follow the Ashburn location here and the Tysons location here.
Loudoun Pilates
The group will be streaming classes online, and will also offer online private sessions, too. Clients will register for classes as usual, and then will receive a Zoom link to stream the class. Each class will be $20, and all of the proceeds will go to the teacher leading the class.
Yoga District
The group will be streaming classes online. Sign up as you normally would—a drop-in class is $12.
Mint Gym
Update: The local gym chain will offer classes via Zoom for members and ClassPass users, as well as packages for virtual personal training sessions.
The local gym chain Mint will host outdoor workouts for its members at the Marie Reed fields—they will cap classes at nine people and require social distancing throughout. The group will also be posting workouts on its Instagram and Facebook pages.
Election Cycle
Cyclists stuck at home without a bike can rent one from Election Cycle for $79 a week. You can also grab a set of weights and cycling shoes, too, if necessary. The group will send you a daily instructor-led video for your at-home workouts. Email the group at electioncycledc@gmail.com if you'd like to participate.
Spark Yoga
The local group will live stream daily flows that are available to the public. Check out its schedule online to sign up. Donations are requested, but not mandatory.
Recharj
The meditation and power nap studio will live stream classes and workshops via Zoom. Classes will be $10, and folks should check out the group's online schedule to sign up.
Solidcore
The group will upload one new workout video a day via its YouTube channel. The workouts will be both full-body and muscle-specific, and are free for anyone to stream.
Yoga Heights
The local yoga group will stream live classes on its YouTube channel, and it also has a series of pre-recorded flows you can check out, too. It's all free for anyone to stream.
Rooted Pilates
The pilates studio will offer both one-one-one virtual training sessions and live streams of its classes. Private sessions range from $43 to $90 a workout, and a drop-in class is $26. Folks will have to sign up in advance for the online classes.
Thrive Yoga
The Rockville studio will stream its classes live via Zoom. If you're already a member, the class will be included in your subscription. If not, it's $10 a class.
Epic Yoga
The local group will be streaming classes live via its Instagram, and will soon be providing on-demand workouts via YouTube.
Barry's
The group will live stream free workouts twice a day via its Instagram. After the live stream, you can still access the workouts on Barry's IGTV.
Bhakti Yoga
The local group will live stream several classes a day via Zoom. Classes will be either $7 or $12 to stream; they will be free to access for those who already have memberships. An archive of on-demand videos will be available for members, too.
MADabolic
The local franchises of this strength-training workout have launched a virtual training membership. For $53 a week, you'll get access to daily workout videos from the crew.
Ascend Cycle and Underground
The Del Ray studio is streaming cycling, HIIT, and strength workouts via Zoom and Instagram Live. If you want to rent a bike from the studio for $90, fill out this Google form.
Excel Pilates
The pilates studio is offering both virtual classes and private sessions via Zoom. A drop-in mat class is $20, and a private session is $85.
Formula Running Center
The Arlington studio will offer virtual workouts for free via its Instagram, and it also recently launched a $21-a-week FRC Home package, which will provide daily workouts, local running routes, nutrition tips, and streamed classes.
Village Yoga
The Potomac studio is streaming two-to-three live classes a day via Zoom. While it's free to stream the classes, the group does request you make a donation, if possible. It will also have pre-recorded flows for you to check out, too.
Ease Yoga & Cafe
The Alexandria studio is offering free virtual classes via its YouTube page, and it's streaming live virtual classes via its Facebook page, too. If possible, the group asks that you support the studio by purchasing gift cards or class packages for the future.
Nuboxx
The local boxing group will stream its workouts online. It's $50 for four weeks of workouts, with a new video every Monday, Wednesday, and Friday. All profits will go directly to the coaches, and videos will be available for you to replay post-class.
Sculp'd
The Alexandria pilates studio has a library of free online workouts that you can stream on-demand at home.
Balance Gym
The gym chain will post a daily workout on its Facebook and Instagram accounts, and it will also stream five classes daily via Facebook Live.
YMCA
The YMCA of Metropolitan Washington is offering a series of on-demand fitness videos, on-demand fitness videos for seniors, and on-demand nutrition and cooking videos. All of the videos are free to stream.
Bash
The Virginia boxing group is hosting a series of free live workouts via its Instagram account. But you can still support the crew financially with donations via PayPal, if you'd like.
Orangetheory
The cardio and strength training group is posting daily workout videos online. Each is 30-minutes long, and they don't require much equipment.
Biker Barre
The local group is live streaming cardio, barre, and HIIT classes online. Clients are asked that they make a $5 to $25 dollar donation, and unlimited streaming is $35 a week.
Mind Your Body Oasis
The Arlington wellness spot is joining forces with the Crystal City BID to live stream free weekly yoga and meditation classes through June. The meditation will take place each Wednesday at 12:15 PM and the yoga class will be each Sunday at 6 PM. Folks should sign up in advance and will receive a Zoom link before class.
Radiance Yoga
The Alexandria studio is pivoting to virtual classes: the digital membership is $45 a month and lets you stream a variety of flows like kundalini and gentle yoga.
Ultimate Performance
The international group, which has a DC location, will offer both one-on-one and group personal training sessions starting at $80 a month.
Pilates Center of Rockville
The studio is hosting more than 10 weekly live virtual mat classes, as well as virtual private and semi-private lessons. New students can sign up for a free mat class. After that, mat classes start at $18, and private lessons start at $60. The studio is also streaming free live virtual workshops on Fridays.
Yoga NoMa
The NoMa studio is going virtual with its Unbound program, which offers vinyasa flows, meditation classes, power yoga, and bellydancing. While some content is on-demand and free, most Zoom classes requires you pay either $4, $8, or $12 to stream.
Good Sweat
The Arlington cycling studio is hosting both on- and off-the-bike workouts via Zoom for $5, as well as $65 monthly virtual memberships. The group is also streaming workouts via Instagram Live.
We will be updating this post as we get more information.