"Be true to yourself. I'm no longer swayed by trends, salespeople, or things that don't fit or are uncomfortable. I've reached the place in my life where I know what works best for me and I am secure in that truth."
Sela Thompson Collins
Principal, MC Squared Design; Vice Chair, Alvin Ailey American Dance Theater
Lives in: Langley.
Closet staple: "I've been collecting large cashmere scarves for years, in a range of styles and weights. They can elevate shorts and a T-shirt when worn as a head wrap or complement a formal gown."
Favorite casual look: "Agolde jeans, a Wolford bodysuit, a Retrofete jean jacket, and Golden Goose sneakers."
My style: "I'm a jock at heart. Usually, you can find me on the golf course or at yoga, so when I dress up, I'm expressing a very different side of my day-to-day life."
This look: "The green Lafayette 148 suit [with an Hermès belt] is my new favorite. I love the bold color, but the material makes it soft and feminine. The purse I got in Florence—it matched the [Tuluminati] hat so perfectly."
---
Back to Top
Fig O'Reilly
Correspondent on the CBS show Mission Unstoppable, former NASA datanaut, and Miss Universe Ireland 2019
Lives at: The Wharf.
About me: "I'm from an Irish and American military family and grew up all over the world. I came to DC to study systems engineering at George Washington University and spent my early twenties modeling in Milan."
Style inspiration: "Zendaya, Blake Lively, Chrissy Teigen, Priyanka Chopra. They all are playful with style but err towards classic and glamorous."
I feel my best wearing: "Heels."
Closet staples: "Gold hoops, a white button-down, black ankle boots."
This look: "Head-to-toe Hanifa. I love supporting DC designers."
---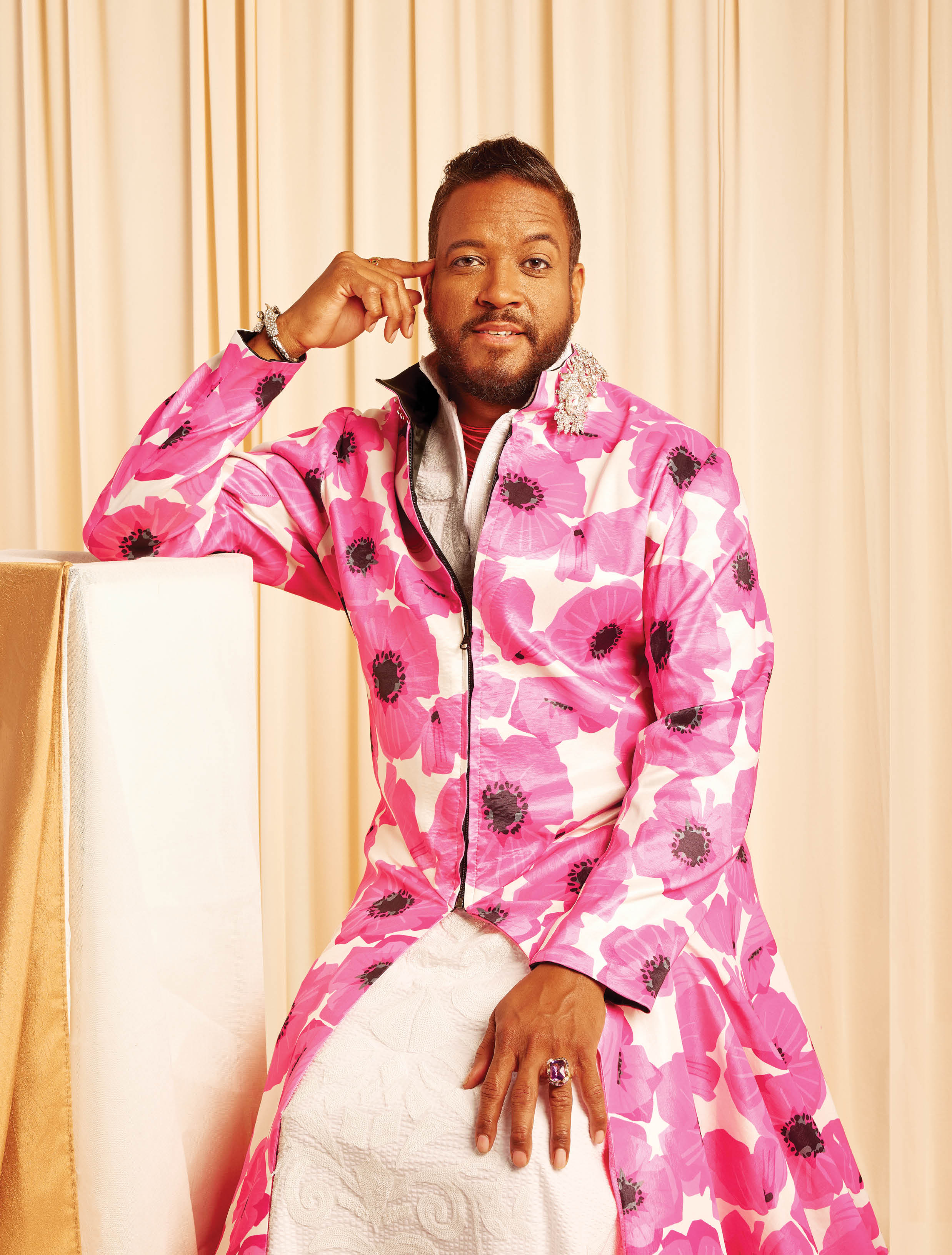 Back to Top
Joaquin Fajardo
Event Planner and Lifestyle Concierge
Lives in: Dupont Circle.
Style inspiration: "André Leon Talley, Iris Apfel, and LGBTQIA youth throughout the DMV."
Closet staple: "A cape. The drama it adds is priceless."
I feel my best wearing: "Something handcrafted for me."
Favorite dress code: "One I totally make up for a party, such as Fireside Chic or Cocktail Sparkle."
What might surprise you: "My love of fashion is connected to my spirituality. It's a blessing to bring a fresh, bold, fashion-forward existence."
This look: "A coat, constructed by Cheryl A. Lofton & Associates from cherry-blossom Marimekko fabric and a pattern by Tessa Lew, and a two-piece white seersucker by William Linares paired with Converse sneakers—all as a nod to the fabulous street scene throughout our city." (Necklace from GoodWood; amethyst ring from the Parisian Flea.)
---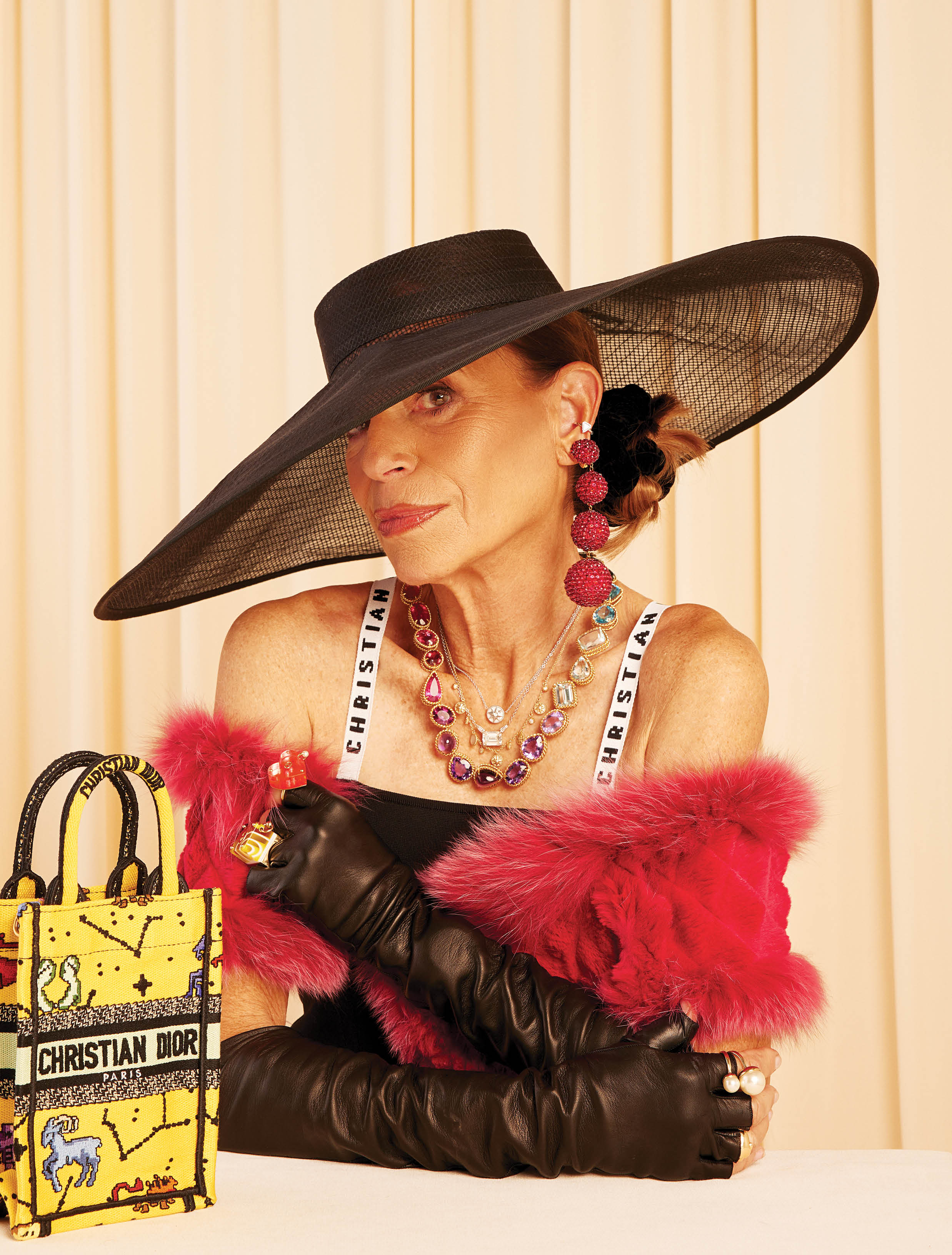 Back to Top
Barbara Crocker
Interior designer, Barbara Crocker Design
Lives in: Georgetown.
About that: "I went to Georgetown University, as did all three of my kids. I'm very involved in the Scholars Program."
Style motto: "Never be normal. Sometimes I'll do shoes that don't match. I never match earrings."
Closet staple: "Hats."
My idea of casual: "Tailored palazzo pants; a T-shirt cut at the neck, sleeves, and bottom so there's no finished edge; and a jean jacket. I always have a cropped jacket with me."
What may surprise you: "I'm a big hiker and have climbed two of the seven summits—Kilimanjaro and Aconcagua."
This look: "The top and hat are from Dior's couture collection. The pink fur wrap is Etro, the necklace from Brazilian jewelry designer Flavia Vetorasso."
---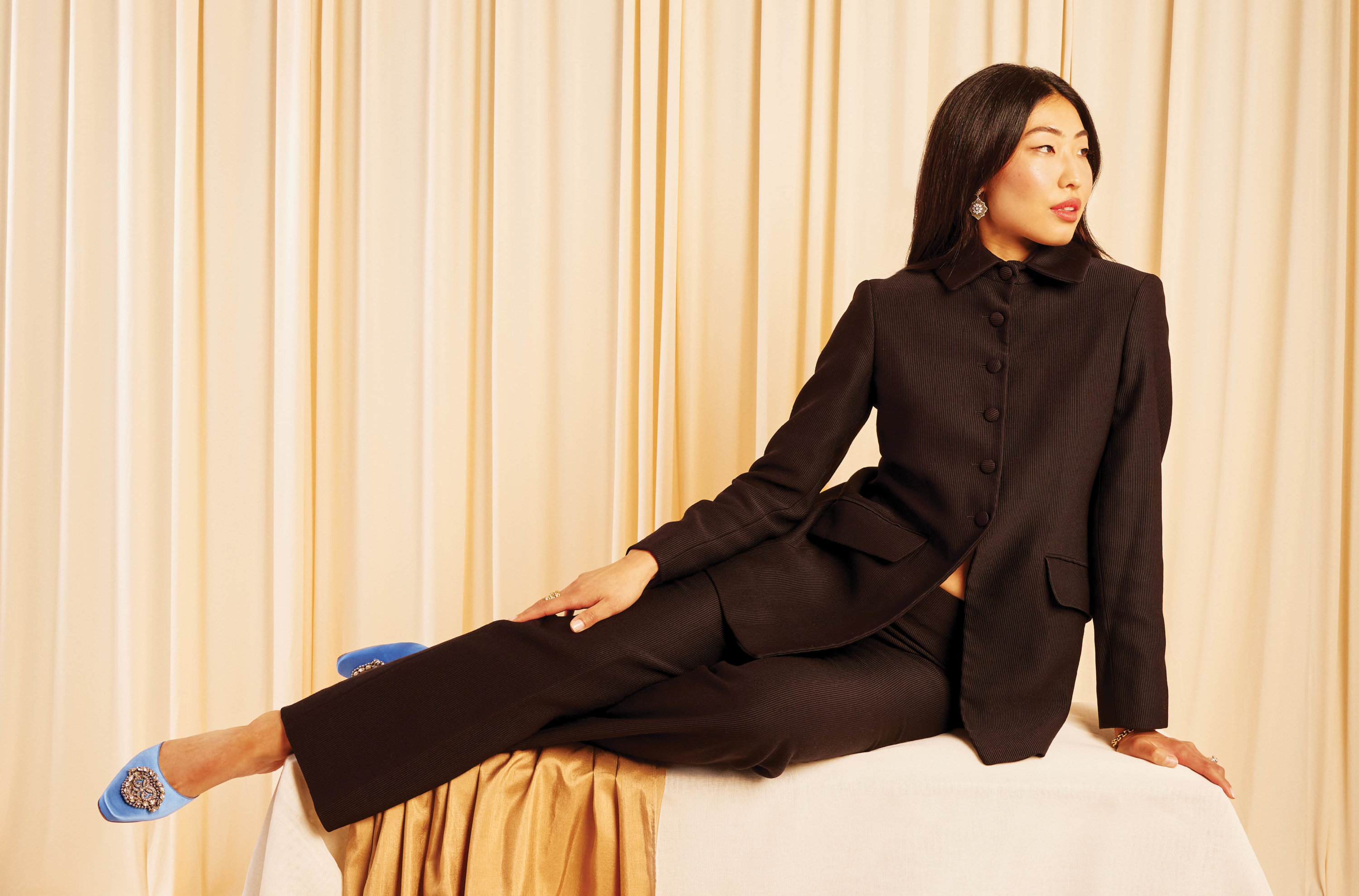 Back to Top
Angie Shah
Brand and Special Projects at Shah & Shah Distinctive Jewelers; Board member, Washington Project for the Arts
Lives in: Crestwood.
Closet staples: "My pink tourmaline cocktail ring; my vintage chunky gold chain, the perfect statement one-and-done piece; my double-breasted tweed Chanel jacket."
Style motto: "What would Miuccia Prada do?"
Signature look: "Dressing monochromatic or tone-on-tone is pretty foolproof when you're in a rut."
Super-casual: "I'm very much an LA girl, so I live in jeans and tees."
This look: "A vintage Romeo Gigli suit with Manolo Blahnik mules and Shah & Shah jewelry. The look evokes the '90s minimalism I've been leaning into lately."
---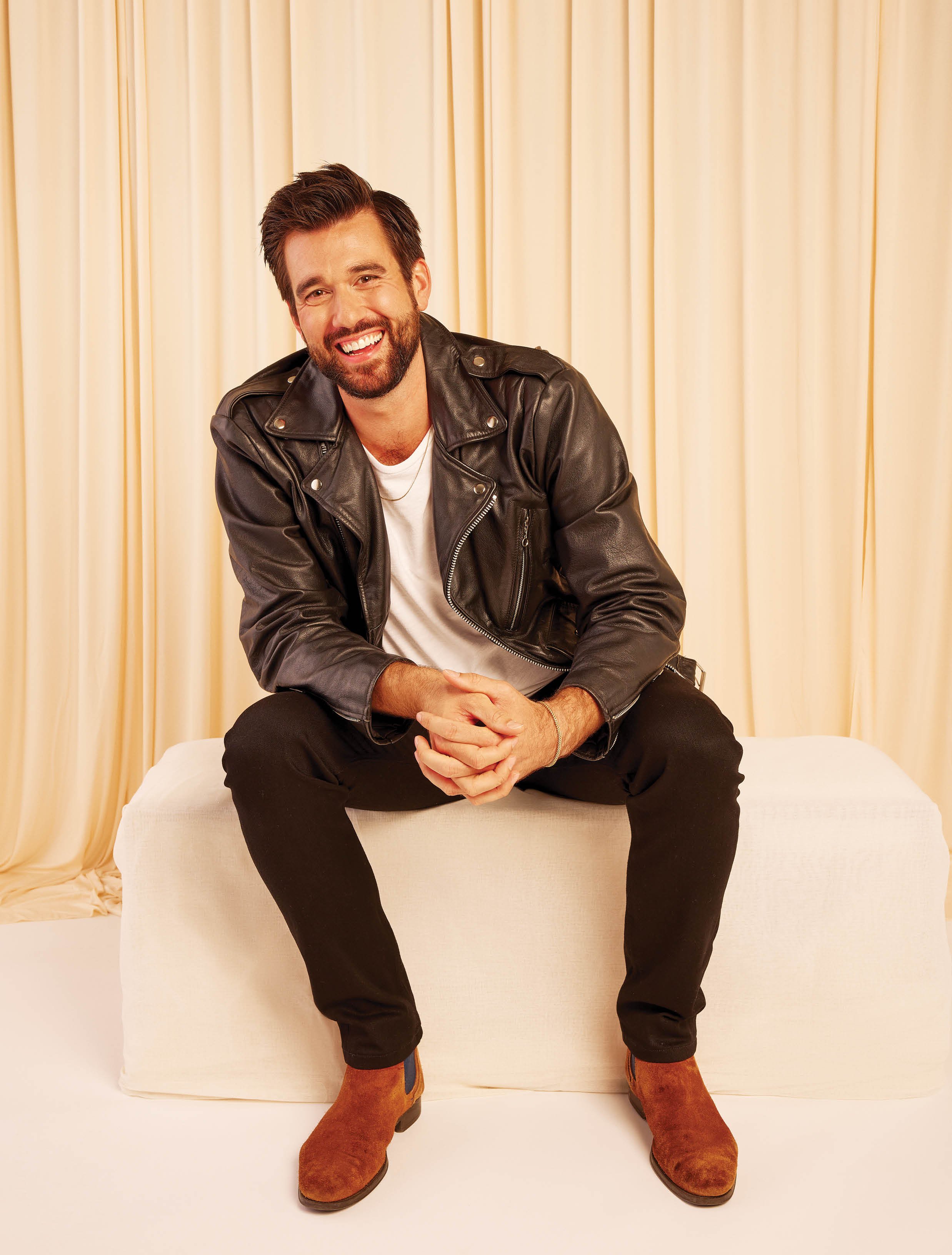 Back to Top
Chris Anderson
Government affairs for an insurance agency
Lives in: Logan Circle.
Top tip: "Find a tailor you trust."
Style inspiration: "Tom Ford. He epitomizes luxe sex appeal. If he's not in an exquisitely tailored suit, he's in a perfect-fitting pair of jeans and simple shirt."
Closet staples: "Dark-wash raw-denim jeans, brown suede Chelsea boots (I wear them pretty much year-round), and a navy blazer."
This look: "The jacket is vintage—one of the pockets has these in­credible old concert tickets, including Kiss and Rush. Whoever owned this was a lot cooler than me, but I'm a proud second-generation owner."
---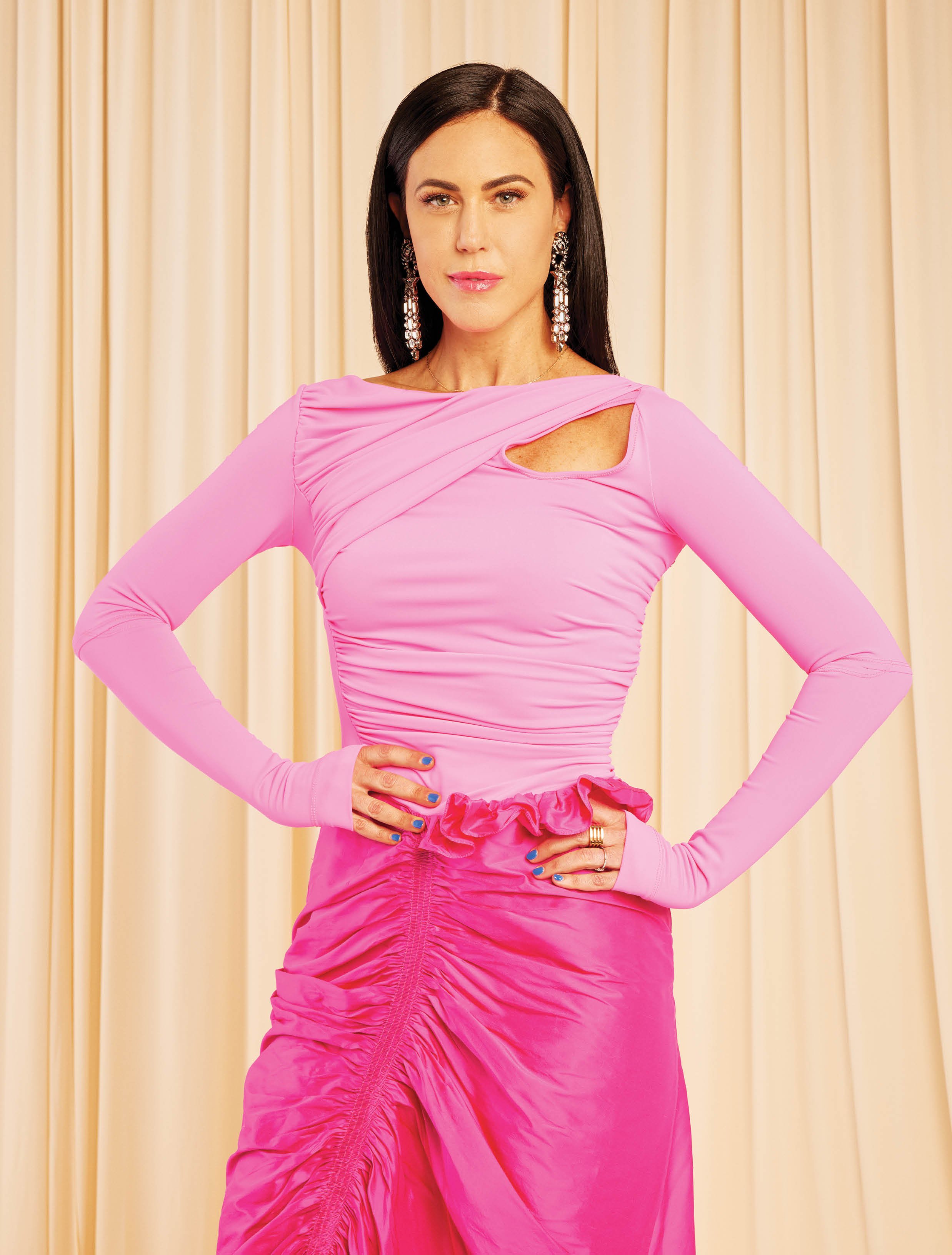 Back to Top
Candace Ourisman
Brand/social-media consultant and content creator
Lives in: Bethesda.
Closet staples: "Waist belts can elevate a plain top or dress into a look that feels polished. My favorites are vintage."
Style inspiration: "My mother was the chicest woman I've ever known."
Style icons: "Jackie O and Kim Kardashian. I'm a mix between the two—classic at times and a high-fashion risk-taker at others."
What may surprise you: "I'm a competitive equestrian."
This look: "My Preen by Thornton Bregazzi dress is a testament to my love of color. The saturated pink paired with an asymmetrical silhouette felt edgy yet feminine."
---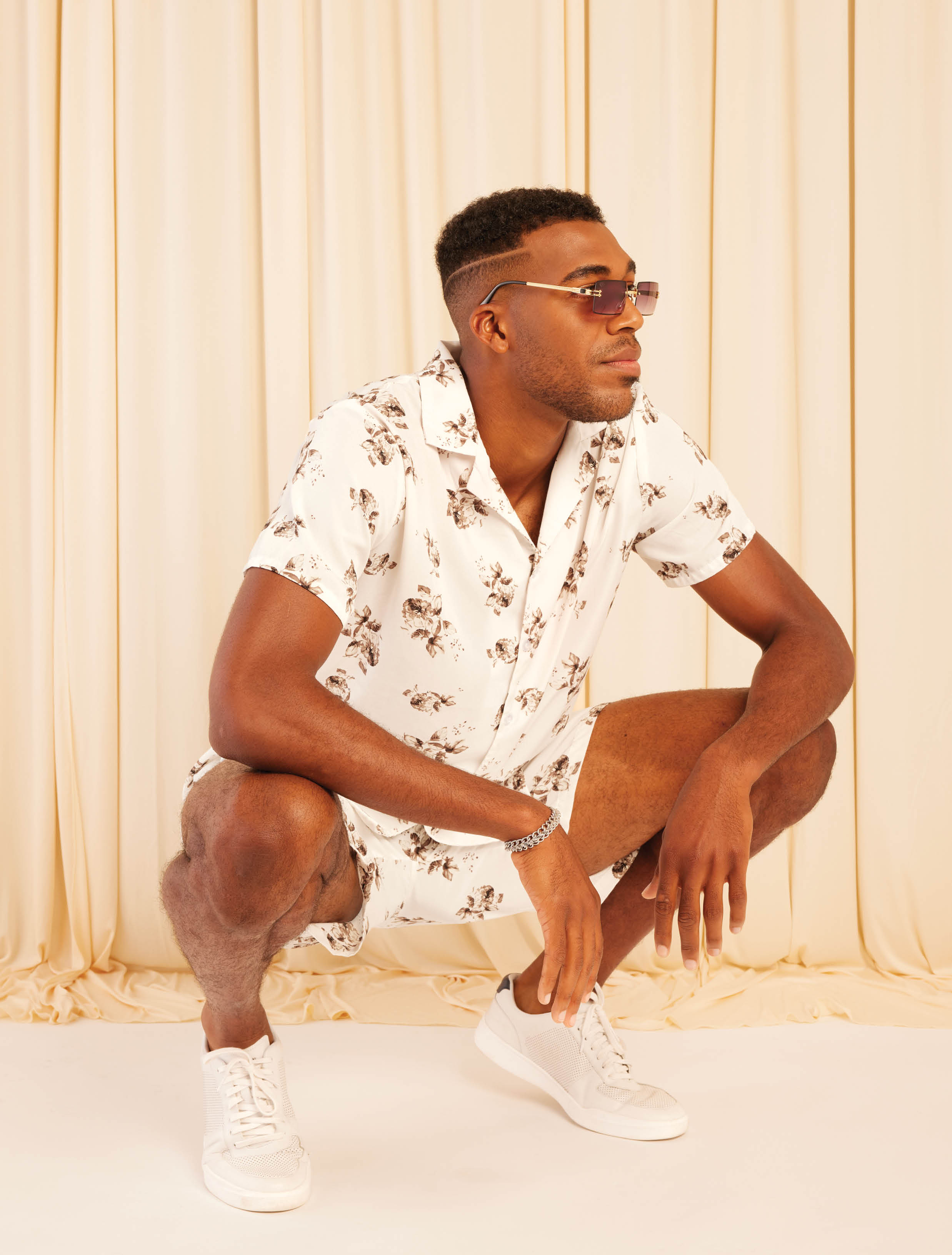 Back to Top
Donovan Pines
Professional soccer player, DC United
Lives in: Ashburn.
Style philosophy: "No more than three colors in an outfit."
Style icon: "Childish Gambino."
Favorite places to shop: "All­Saints, BoohooMan, PacSun, Nike."
Favorite occasion to dress for: "Game day, where I can showcase my fit to the public."
Closet staples: "Nike Low Undefeated Dunks, Cole Haan shoes, and a necklace from my auntie."
Signature style: "Nice black jeans and a Topman shirt."
What might surprise you: "I speak and write a little Mandarin. And I studied environmental science and bio-diversity at the University of Maryland—I love to read about amphibians and reptiles."
This look: "This [two-piece shorts set, sunglasses, Cole Haan sneakers] is my vacation fit."
---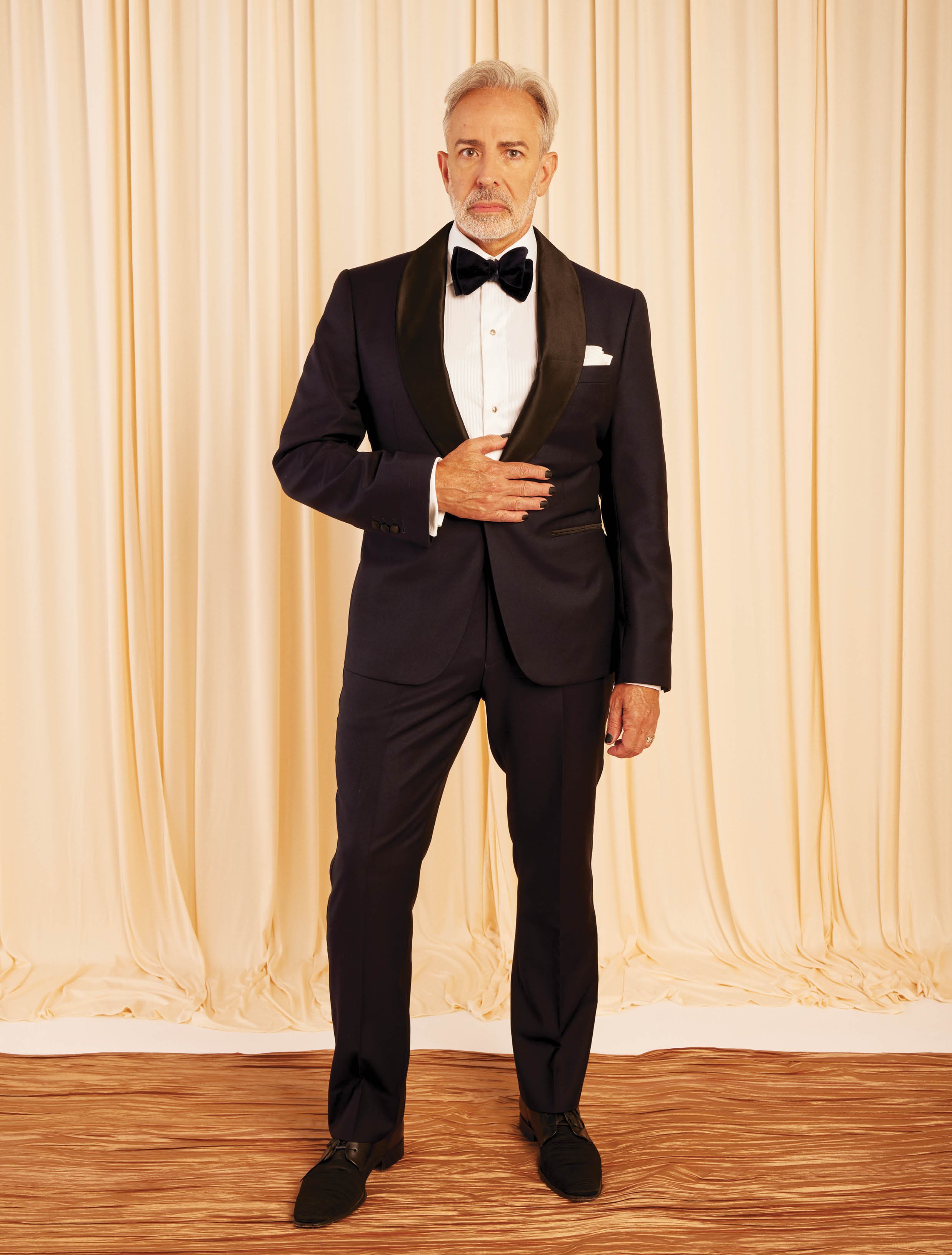 Back to Top
Ernesto Santalla
Architect; fashion-design student at Marymount University
Lives in: Glover Park.
Favorite occasion to dress for: "Client meetings—they look forward to seeing what I'm going to wear."
Looking ahead: "Menswear has been so predictable up until now. I'm working on inventing new staples."
I feel my best when: "I'm wearing pieces I just acquired with something I've had for 15 years and they look perfect together."
Favorite dress code: "Black tie. It's where true fine clothing and accessories are visible to the discerning."
Favorite shop: "Bon Marché in Paris, because of the architecture."
This look: "I designed the tuxedo, and Christopher Schaefer Clothier custom-made it."
Set Design by Alame Awoyemi and Arthur Ndoumbe; Styling Assistance by Brian Robinson at THE Artist Agency; Grooming Assistance by Anita Bahramy at THE Artist Agency.
This article appears in the September 2022 issue of Washingtonian.