A guide to the newest places to eat and drink.
Once a food truck slinging fresh cookies and ice cream sandwiches, Captain Cookie will open its fourth store in Arlington on Friday, February 10 with festivities and giveaways. 
Founders Juliann and Kirk Francis opened their first brick and mortar store in Foggy Bottom eight years ago. They've since expanded to Eastern Market and Brookland (where they operate Tastemakers food hall and incubator), in addition to three food trucks and a catering and wholesale operation. Though Captain Cookie has been coming to Virginia for private events and vending opportunities via their trucks for years, this store marks their first permanent expansion across the Potomac. The 700-square-foot space, near the Court House Metro, offers both indoor and outdoor seating. 
"The last three years have been pretty dedicated to trying to surf the crazy Covid macro- and micro-economic waves that we're all being subjected to," says Juliann. "It's way better energy to be opening a new location." 
The Arlington menu will be the same as the other locations with made-from-scratch cookies ranging from snickerdoodle to ginger molasses—all of which can be used to make ice cream sandwiches with scoops of vanillas, strawberry, or chocolate. Like the other physical stores, the newest outpost will also sell edible cookie dough and milkshakes. Captain Cookie also plans to renew weekly cookie flavor specials—which paused during the pandemic—at all its stores this year. While Kirk has been perfecting his classic chocolate chip recipe for 30 years, the specials act as his test kitchen. Kicking things off for Valentine's Day, look for a red velvet cookie alongside funfetti cookies in pink.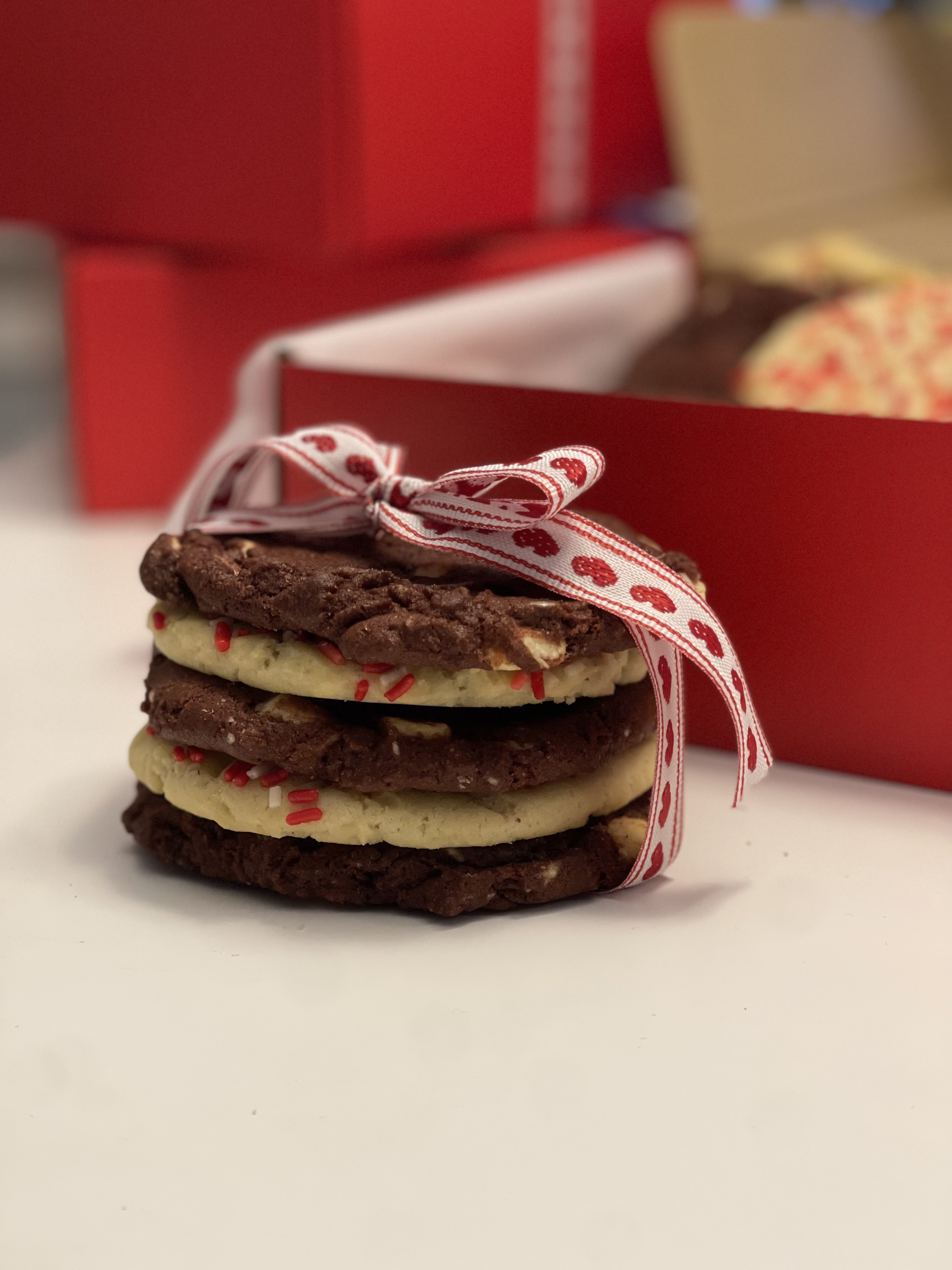 Opening day festivities will begin at 10 AM with a ribbon cutting ceremony, free treats, and a prize wheel to win Captain Cookie swag. Ten percent of all proceeds from the day will go to the Arlington Food Assistance Center, an organization that distributes groceries to families in Arlington. People can also make additional donations in the store or online on opening day, through Captain Cookie's Instagram. 
"Captain Cookie's mission is saving the world, one cookie at a time. And I know it sounds cute, but we're very, very serious about it," says Juliann. 
Captain Cookie. 2200 Clarendon Blvd., Arlington. Opening Day hours: 10 AM to midnight. Regular hours: 10 AM to 10 PM on Monday through Wednesday, 10 AM to Midnight on Thursday and Friday, 11 AM to midnight on Saturday, and 11 AM to 10 PM on Sunday.