One of DC's favorite events is back this spring at the National Gallery of Art. Three "National Gallery Nights" will take place on the second Thursday of March, April, and May from 6 to 9 p.m. in the East Building. Each event will have music, light fare, and drinks, but the themes are what set them apart. 
To kick off the season, the museum has chosen "(S)heroes" as the theme on March 9. The tunes will all be by women musicians, and there will be pop-up performances and art by women artists. Guests are encouraged to dress up as a woman they look up to. On the menu: mango pomegranate and pink lemonade gelato. Registration opens March 2 at noon.
The April 13 theme is Garden Party, a celebration of the season and DC's famous cherry blossoms. There will be screen-printmaking by Soul & Ink, an art exhibition on the roof, and live swing music from local band Gretchen and the Sidecar Six. Registration opens April 6 at noon.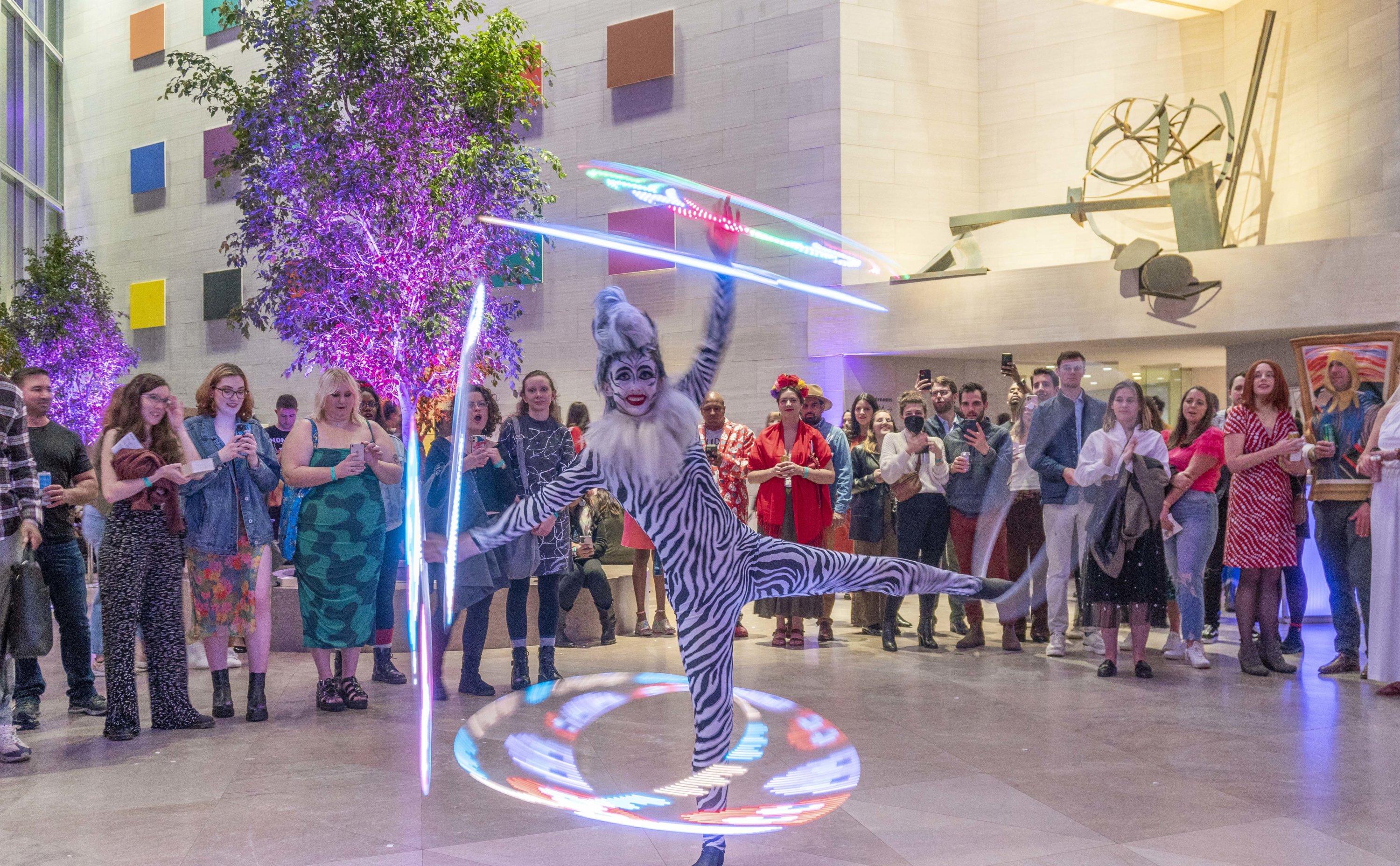 The final gallery night for the spring season will be May 11 and the theme is "homegrown." This will be a night to celebrate the people and culture of DC. Rare Essence, one of DC's premier go-go bands, will perform as guests peruse art and activities inspired by the Washington Color School, a movement in DC from 1950 through 1970 that prioritized color over structure. Registration opens May 4 at noon. 
You can sign up online for email notifications about when registration opens up. A small number of passes will also be available at the door the day of each event and will be given out on a first-come, first-serve basis starting at 5:30 p.m.