Top Gun: Maverick, the hugely successful action movie starring Tom Cruise, is nominated for Oscars in six categories in this Sunday's Academy Awards.
While the film is filled with nostalgic references to its predecessor and touching moments between pilots across generations, its sophisticated and thrilling flight sequences are what consistently impressed critics. Those sequences—along with the film's use of Naval equipment and accurate depictions of Naval uniforms and behaviors—were made possible thanks to a partnership with the Department of Defense's Entertainment Media Office, which has been operating for nearly 100 years. Made up of experts, technicians, historians, and service members, the office supports projects that either focus on the military or include military elements.
To learn more about Top Gun: Maverick and the business of making military movies in general, we spoke to three people who work in and with the office: Glen Roberts, Chief of Entertainment at the DOD and former Lieutenant Colonel in the Air Force, Alan Ortiz, the office's Deputy Chief and former Army Captain in the National Guard, and David Daitch, a former Ranking Lieutenant Commander in the Navy who worked as a Naval advisor on the film.
This interview has been condensed for length and clarity.
What kinds of projects get support from the DOD?
Roberts: Our mission is to inform and educate the American people on the roles and missions of the Department of Defense and the Armed Services. It is also to project and protect the image in the entertainment space, which includes movies, scripted television, serial television, game shows, reality shows, sporting events, talk shows, competitions, and even video games. 80% of projects we work on are unscripted.
Ortiz: In this office, we traditionally try to look for balance. Just because a story has a negative outcome doesn't mean we won't tell it or make an effort to tell an important piece of history. We've done projects like "The Invisible War," a 2012 American documentary film about some difficult, tough subjects like sexual assault in the military. It's not an easy thing to watch, and not an easy thing to talk about, but an important discussion.
What is the approval process for when a film wants to work with the DOD?
Ortiz: There really is no hard equation when it comes to determining if the DOD is going to support a particular project, but there are some core requirements that production has to meet. The biggest things we look for is verifiable proof of funding and distribution. 
Roberts: We do not provide support to shows that depict storylines that violate military policy. For example, there's a show on TV that shows uniformed men and women conducting law enforcement activities like kicking doors in and arresting drug dealers—we don't support that particular show because that is against the Posse Comitatus Act, which is that US active duty military service members do not conduct domestic law enforcement.
Where does the DOD get money to work on projects like Top Gun: Maverick?
Roberts: All DOD support to film productions is done at no cost to the taxpayer. That involves everything from travel, any kind of aircraft time, vehicle time, and gasoline for vehicles that are used. It's a very wide array of charges to ensure that the taxpayer is not footing the bill for a private enterprise. So that bill goes to the studios.
Daitch: For things like the air sequences in the movies, there are two ways to pay for that. One is it was a pre-existing evolution, and we just told [the Paramount crew] to film it since it was already going to be happening. The other is if they had a very specific request that could not be achieved through training, then we actually gave [Paramount] a bill for the flight hours.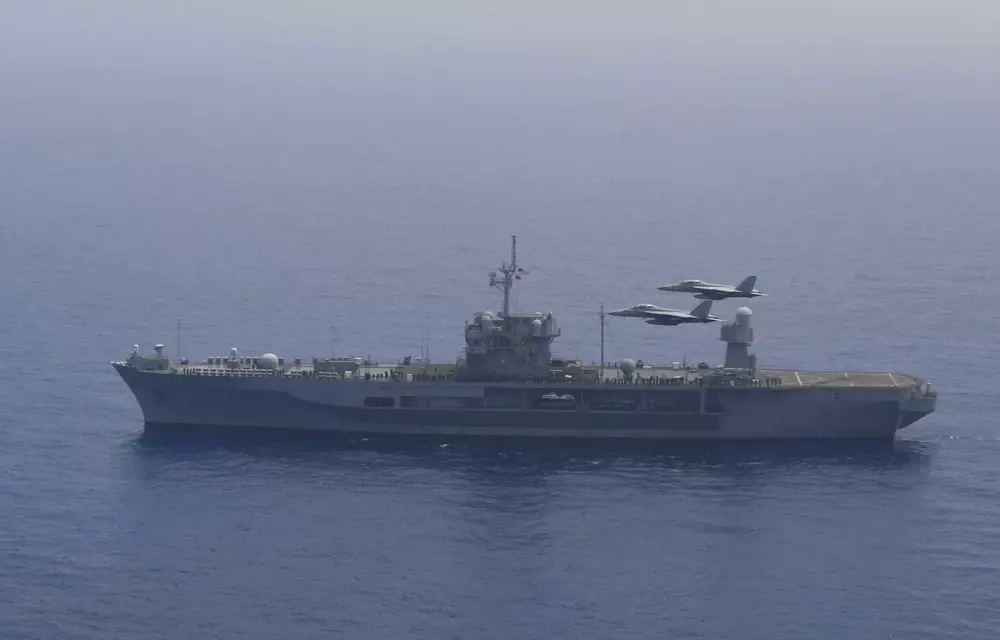 There are videos on YouTube of fighter pilots watching and critiquing the stuff in Top Gun: Maverick's training and combat scenes, basically pointing out what's realistic and what's taking artistic liberties. In what ways does the DOD care or not care about realism when you work with Hollywood?
Ortiz: We're looking for reasonable authenticity in any production that we're supporting when it comes to scripted productions. Obviously, with unscripted [projects,] that's different. But we strive to get it as close as we possibly can. We're really looking to tell that story and to articulate, project, and protect the image of the US military, and the men and women who serve. 
Roberts: We're really trying to ensure we stay inside the lines of integrity, but we're perfectly fine with fictional approaches. We work with Marvel movies— there's no Hulk, there's no Thor, Captain Marvel, or Iron Man, but we're still happy to support those movies. We're really looking to ensure the integrity of the institution as a whole.
Daitch: If we're going to showcase a fight, we want to make sure that it is as accurate as possible, while making sure we don't give away anything classified. We fully understand this is a product designed to entertain, and it often means you're going to have to speed up sequences—we realize we're not making a documentary here. 
The first ever film to ever win an Oscar for Best Picture—Wings, in 1929—was also a collaboration between Hollywood and the DOD. What do you think is the enduring appeal of movies about war?
Roberts: It's such a rich tapestry of environments, rich stories with incredible stories of heroism, loss, and sacrifice, and I just don't think that ever gets old. There are 1.2 million people in the Department of Defense; that's 1.2 million stories that are all unique and individual in their own way. 
Ortiz: The civilian-military divide has only increased, so some of the interest that might come from an American audience in which fewer and fewer Americans know someone who has served. And so there's an allure to people who serve, and people want to know more about what it takes to be a fighter pilot or what goes on in a submarine. 
Is the "dogfight football" in Top Gun: Maverick a real thing in the Navy? If so, please explain the rules!
Daitch: I had never heard of it before the movie. In many ways I understand the concept of it—it's offense and defense at the same time, like chess if you decided to add a physical element into it. It would not surprise me at all if it came from Tom [Cruise], Joe [Kosinski, the director,] and Chris [McQuarrie, one of the film's producers].
Any other fun facts about the making of Top Gun: Maverick?
Daitch: In the very end [of the movie] is the P-51 [Mustang]—that's the old WWII aircraft. That's Tom's personal plane and he flies it all the time, and he actually flew it for the movie. He is an incredibly accomplished aviator. Also, there are a lot of crew members who actually worked on the original [movie] in the beginning of their career, and this is kind of how they're ending it.