Public pools can have strict rules. Apartment pools can get crowded. Sometimes you need a little extra privacy. Enter: Swimply, which is essentially Airbnb but for backyard pools, which you rent by the hour. 
Swimply is nothing new—it launched in 2018—but it's grown exponentially since then. The app now has 25,000 pools up for rent across the nation, with costs ranging from $15 an hour to several hundred dollars an hour. While that may sound like a lot at face value, rally up enough friends or family and you may find that local pieces of paradise can come at an affordable price.
Here are some of the most luxurious pools available for rent this summer in the Washington, DC, area:
For a modern pool party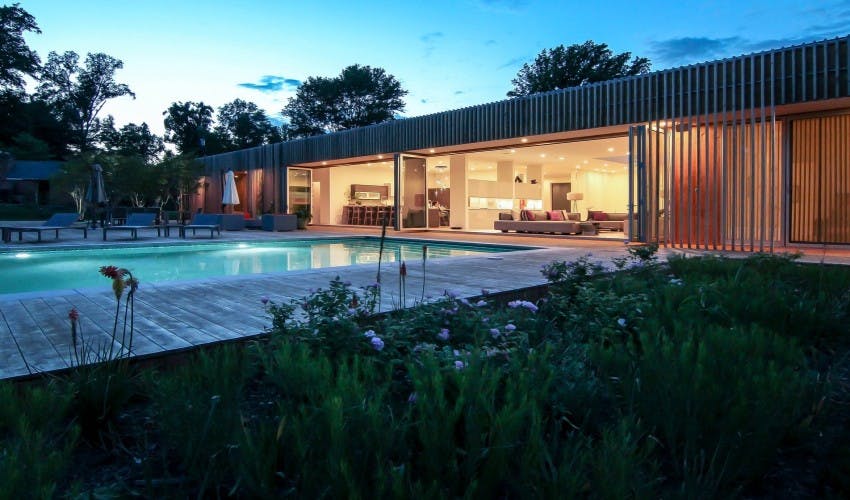 Take one look at this sleek backyard pool and you can understand why it's been booked for photo and TV shoots, including OWN network's reality show "Ready for Love." The saltwater pool, situated in a landscaped backyard in Potomac, comes with a slide and basketball hoop, plus a 2,000-square-foot deck equipped with lots of sun loungers and umbrellas. 
Cost: starts at $95 an hour.
For dog-friendly fun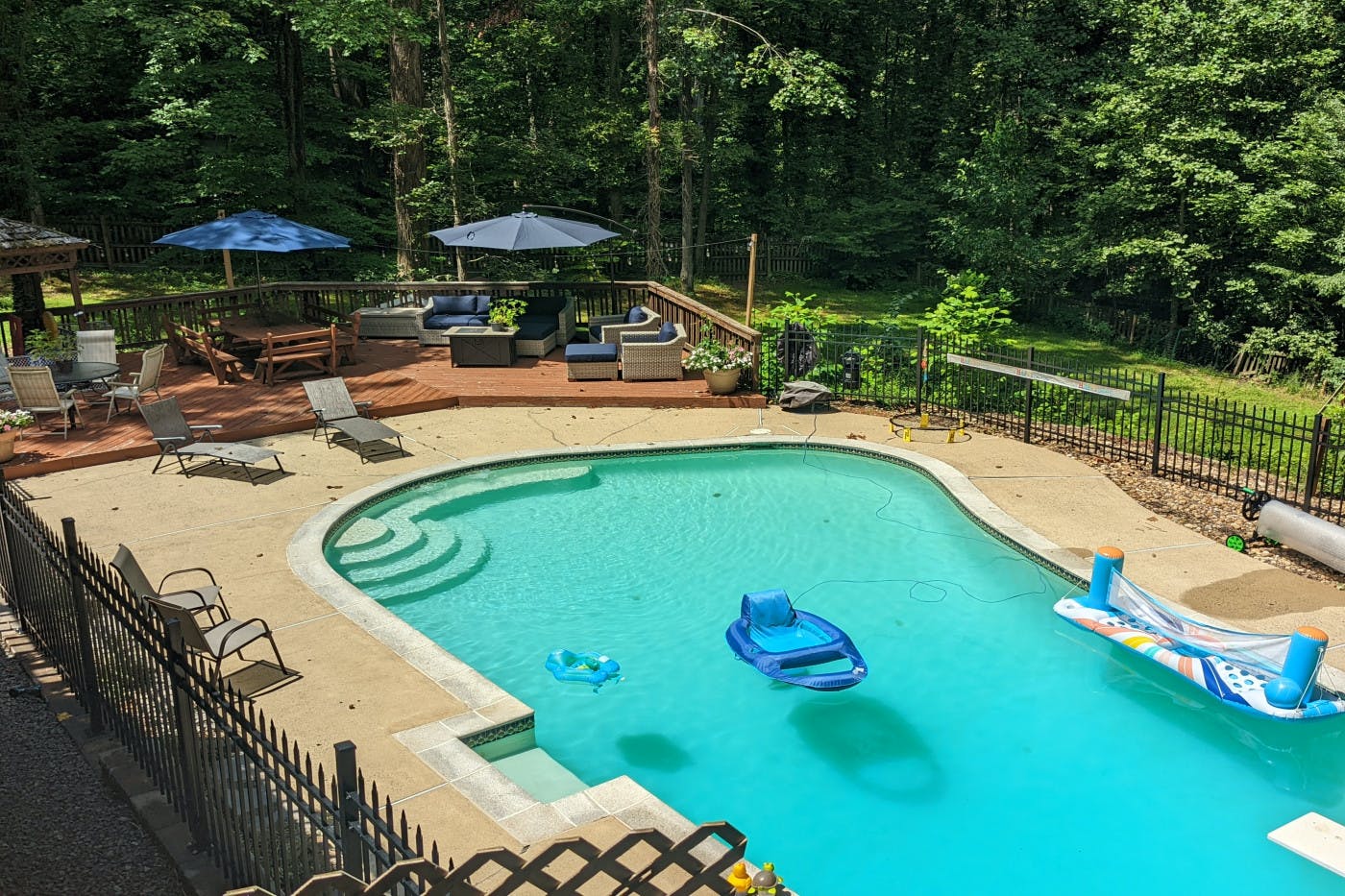 You don't have to wait until the final dog days of summer to let your pup take a splash. Some Swimply pools allow pets all summer long, such as this private, woodsy pool in Springfield. Located on an acre of forested land that is intentionally kept natural by its owners, the heated pool is maintained to a temperature of 85 degrees for no additional charge (though, for some added heat, you can book the house's three-person indoor sauna for $30 an hour).
Dog owners aren't the only parents who'll be pleased: The yard is also friendly to babies and young children, offering a baby/toddler swing, a shaded play pen, high chair, and plenty of pool toys.
Cost: starts at $40 an hour.
For an outdoor movie night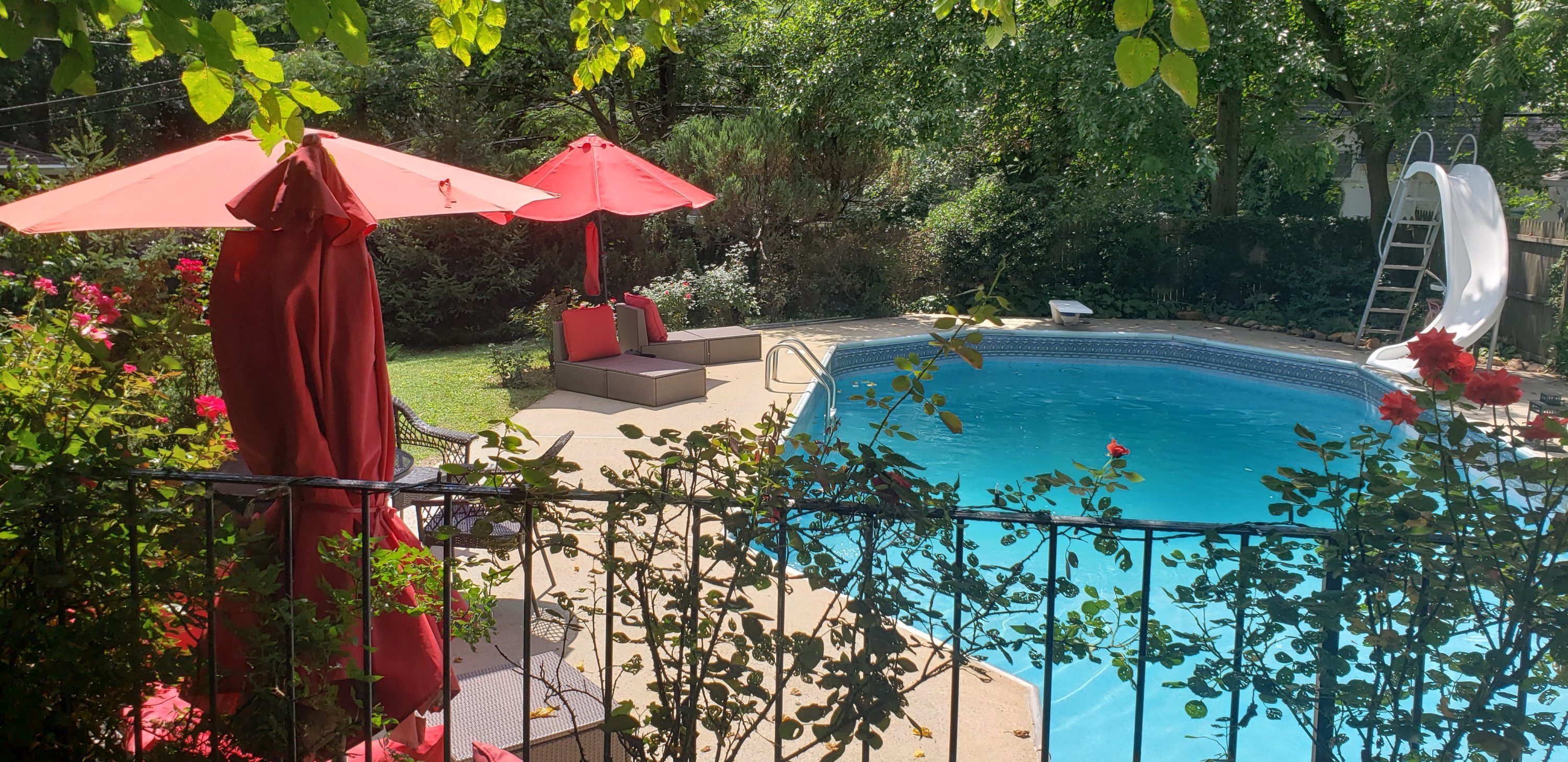 Whether it be Jaws or Mamma Mia!, stream the ultimate summer flick while floating inside this intimate 10-person pool in Kensington. For an additional $20, your host will set up a film projector onto the side of the house where you can connect your laptop and favorite streaming service. Preview a video of the pool here.
Cost: starts at $75 an hour.
For a taste of the Mediterranean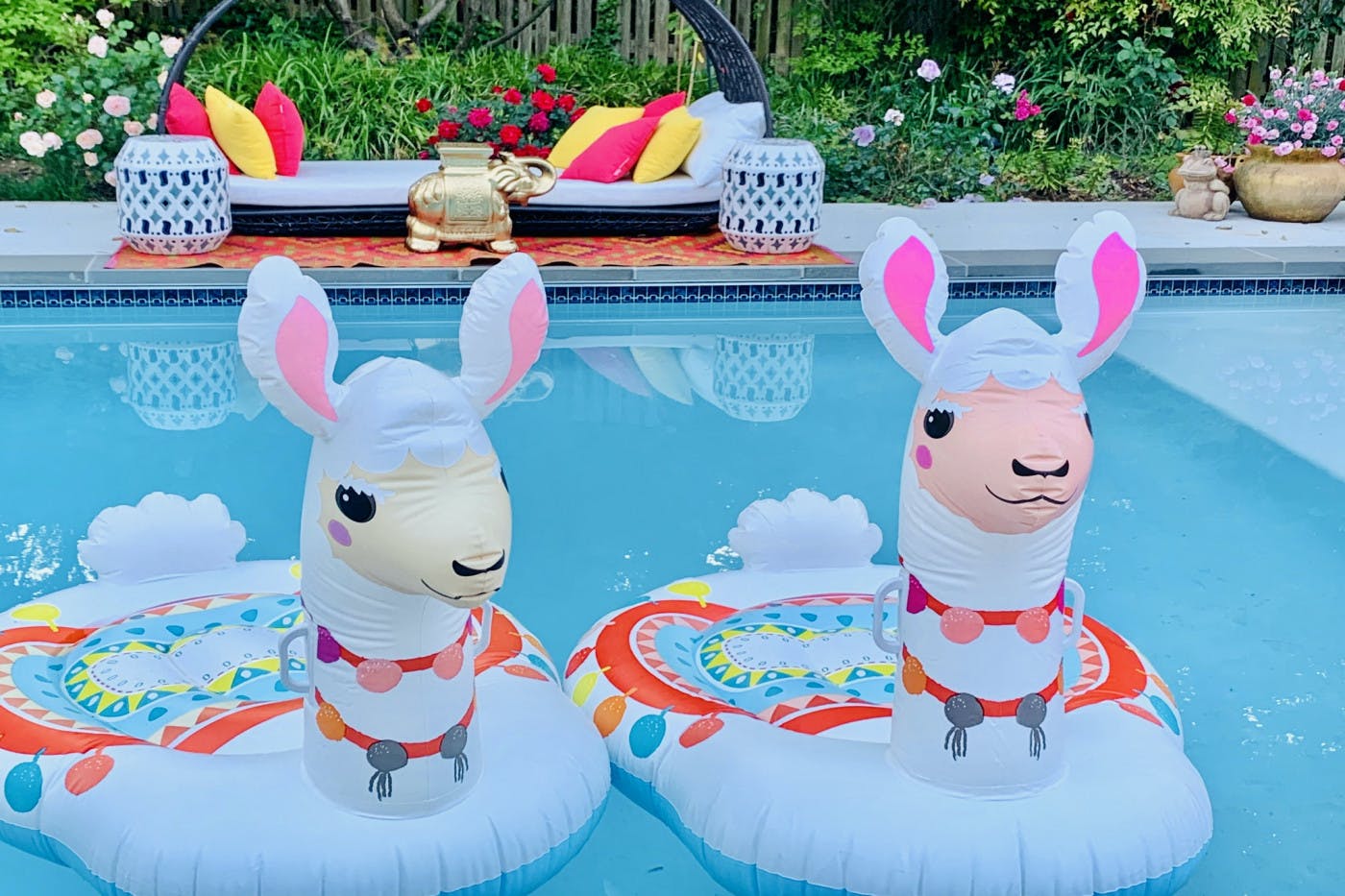 Forget you're in Bethesda at this stylish saltwater pool, whose decor and furniture were all inspired by the host's travels through Morocco, Italy, Spain, and Southeast Asia. Don't forget the marshmallows: Guests can also use the house's outdoor grill and fire pits for no additional charge.
Cost: starts at $99 an hour.
For supporting a good cause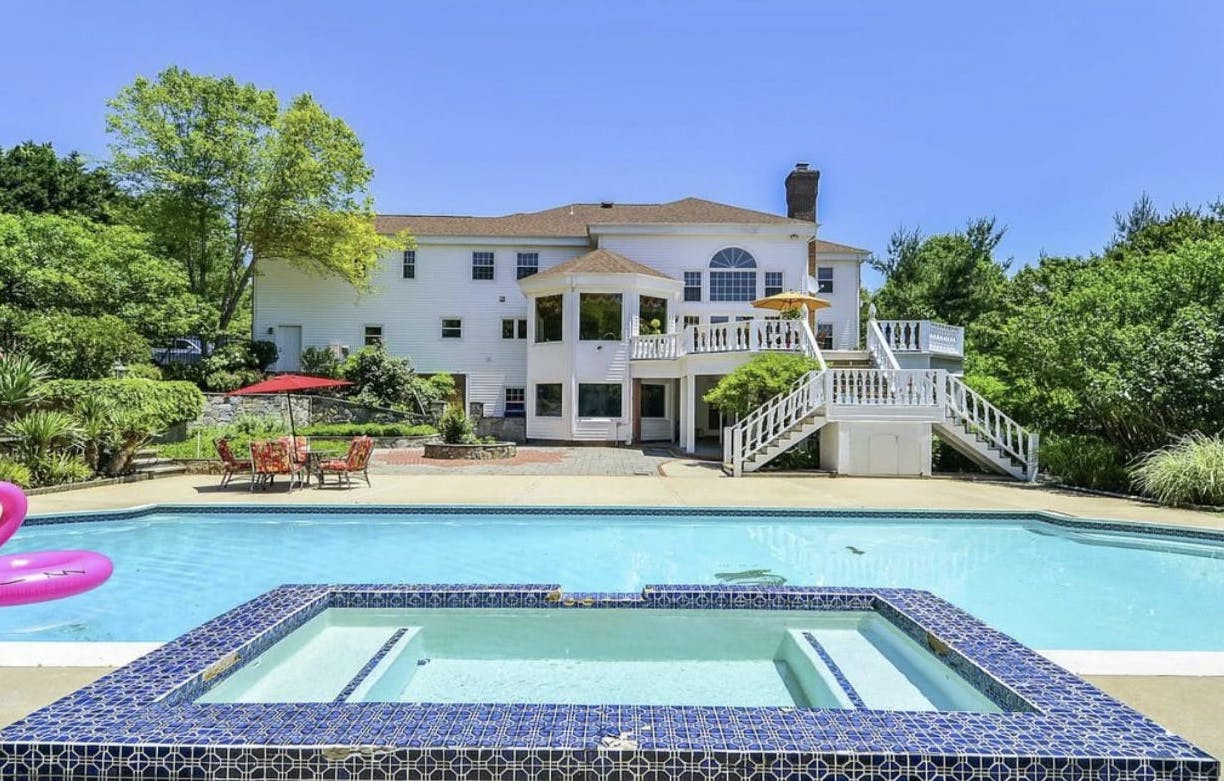 Spend time with family and friends in this extravagant Potomac yard, which comes with plenty of patio space for spreading out in the sun. The pool, which can accommodate up to 40 guests (perfect for family get-togethers), also has a water fountain, pool basketball hoop, and diving board. Best of all, you'll be supporting a good cause: The pool's hosts donate their proceeds to Johns Hopkins hospital to further research on children with pulmonary hypertension.
Cost: starts at $85 an hour.
For a tiki party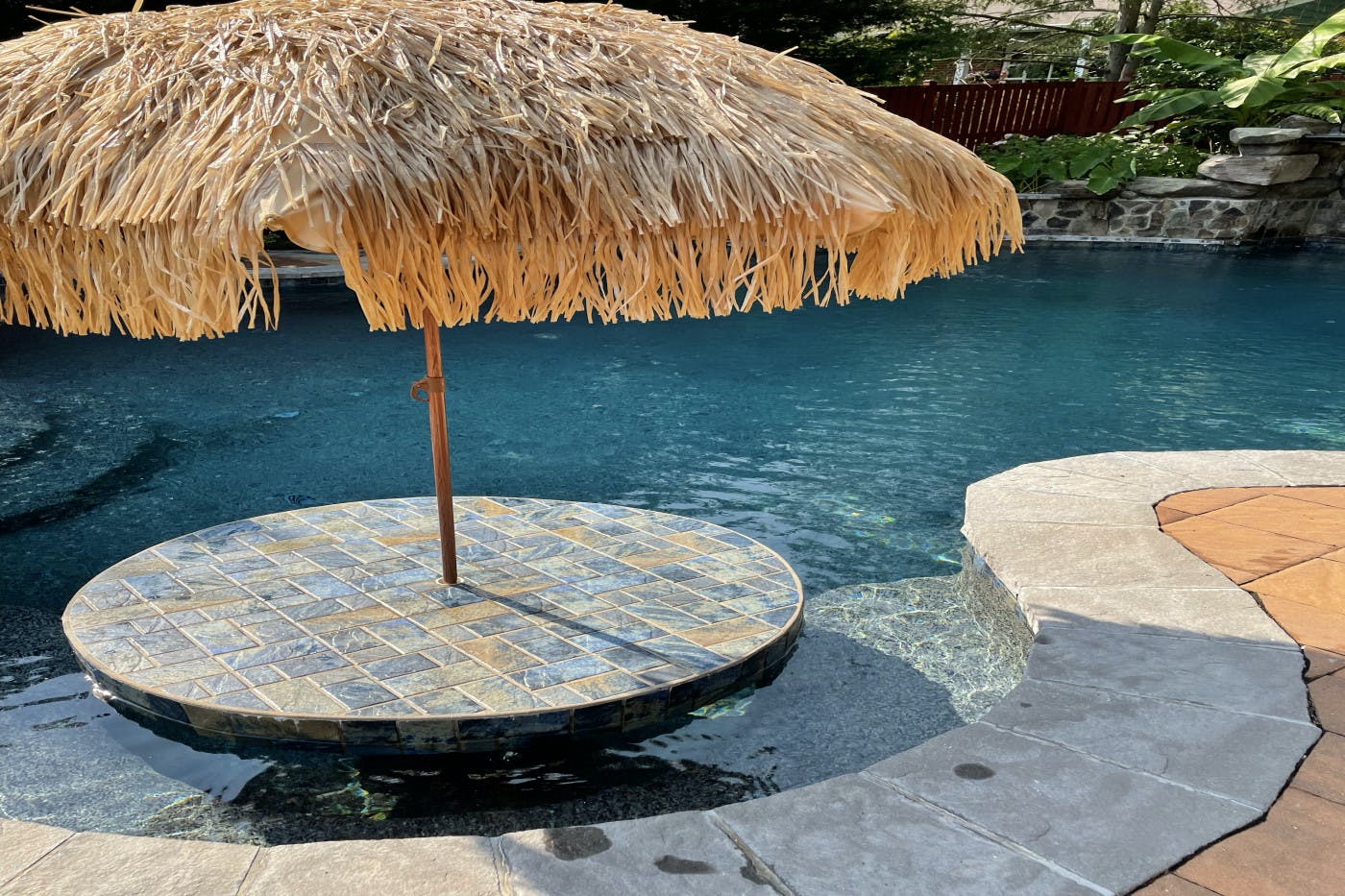 This heated, saltwater pool in Savage, Maryland, has all the makings for a tropical summer party: a tiki bar with refrigerator, an in-pool table with benches, a small grotto with waterfall, plus a fire pit and grill. In-pool lighting and tropical foliage up the ambiance.
Cost: starts at $100 an hour.
For fountains and fun add-ons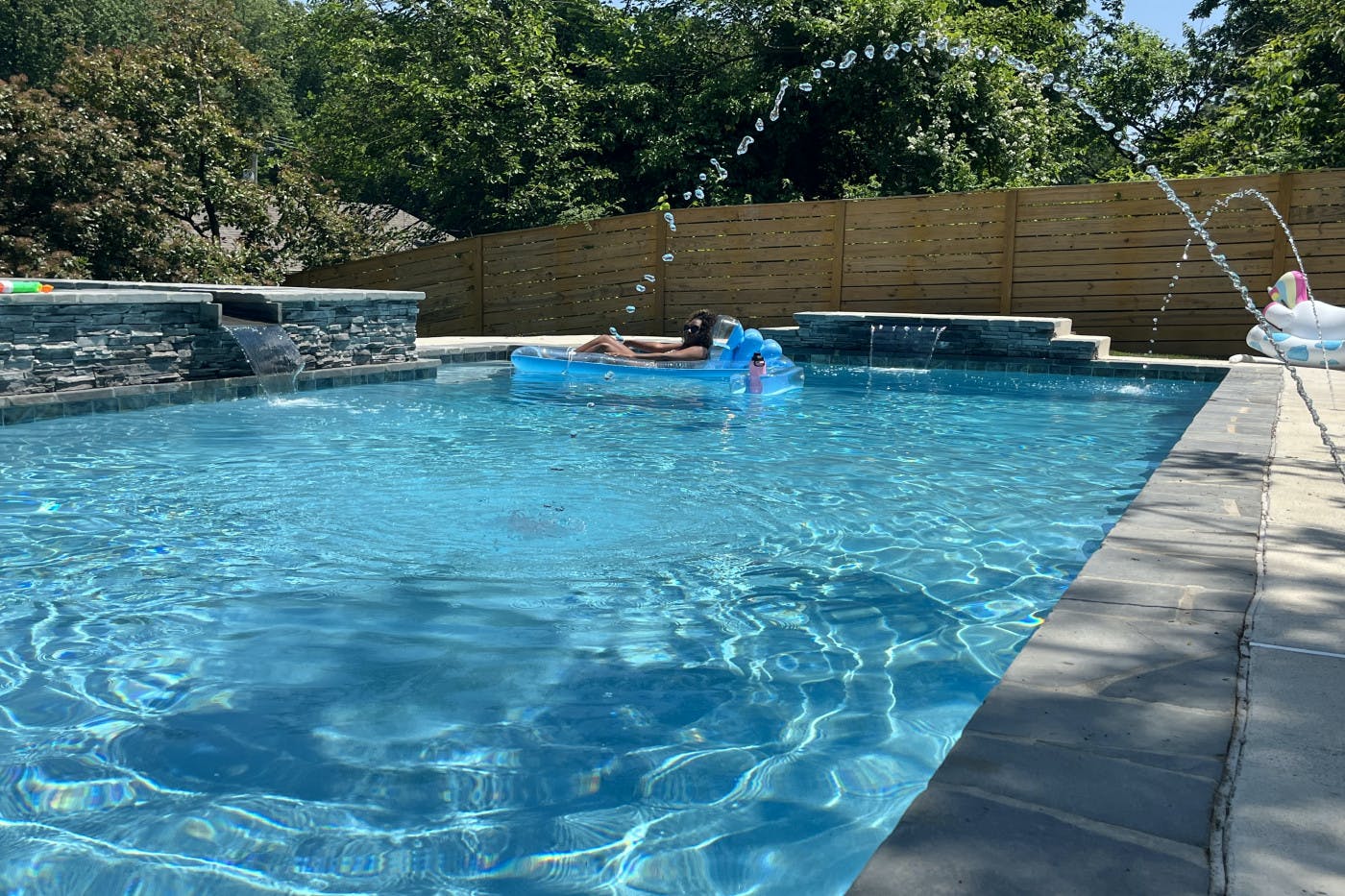 This waterfall-lined backyard pool in Capitol Heights comes with lots of optional add-ons, including a poolside TV, an indoor bar, an outdoor grill and wood-fire pizza oven, shower access, and—most intriguingly—water bull riding. See which friend can hang onto the pool's floating bull the longest before splashing into the water.
Cost: starts at $75 an hour.
For soaking up the sun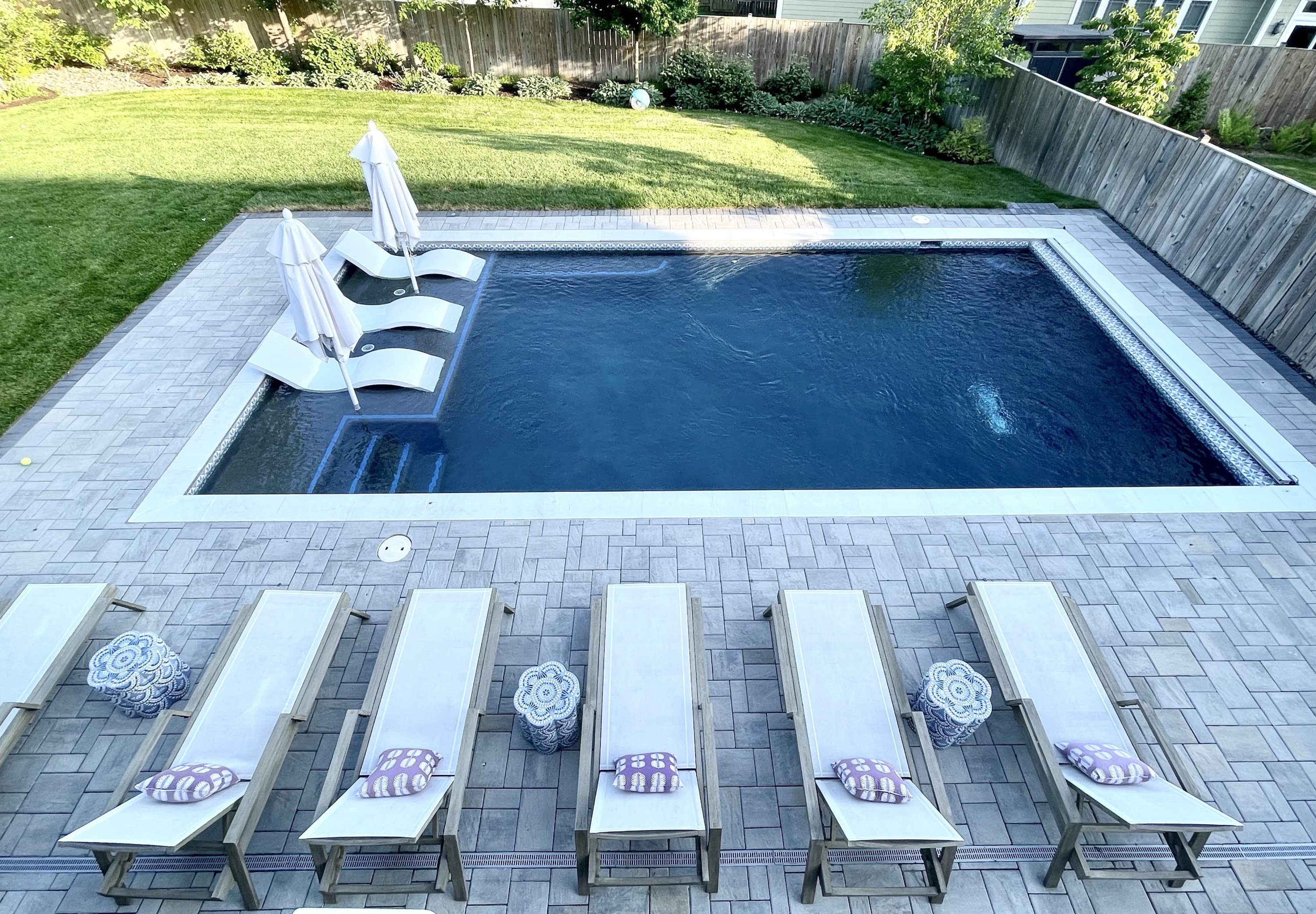 Colorful pool floaties, in-water loungers, and a row of chic lounge chairs make this saltwater pool in Arlington perfect for catching some rays. Should you need some respite from the sun, open up the pool-side umbrellas or head to the home's furnished, shaded patio area which also features a hot tub. Once the sun goes down, settle into an Adirondack chair around the backyard's large fire pit.
Cost: starts at $90 an hour.
For resort-like amenities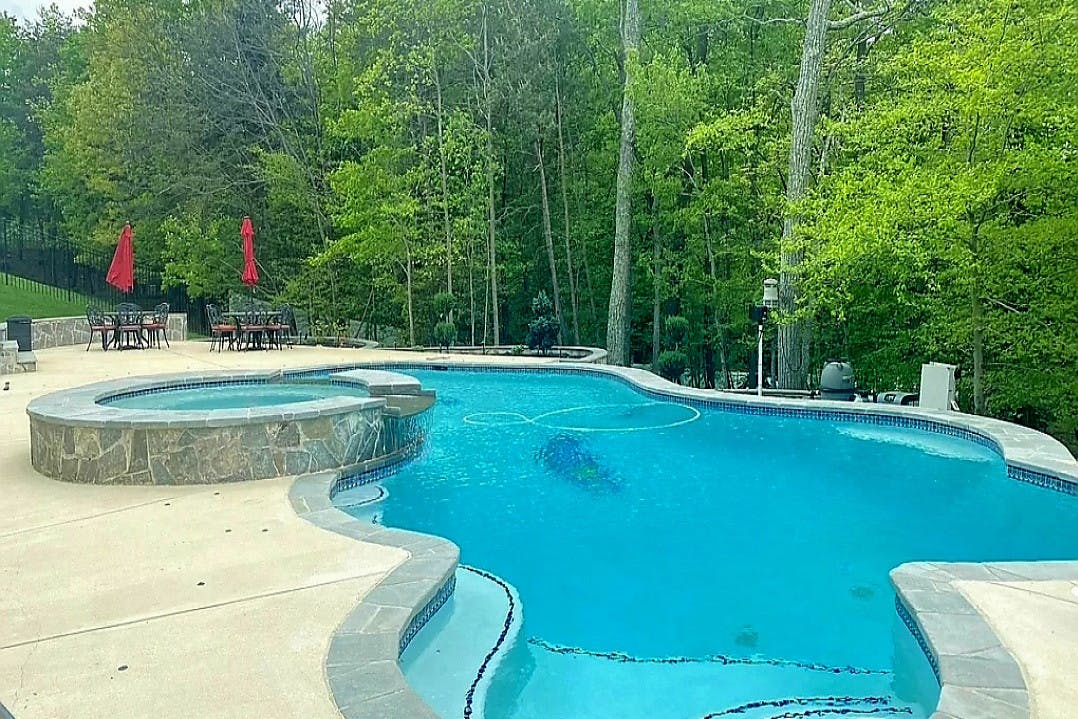 Enjoy resort-like amenities without resort-like prices at this sumptuous pool in Fort Washington. The tiered backyard, which features a massive outdoor bar area with a refrigerator and television, can accommodate up to 100 people. When not swimming, guests can also hit the home's mini-golf greens or shoot some hoops on the basketball court.
Cost: starts at $100 an hour.