Three meerkat pups were born at the National Zoo on May 10, the Zoo announced today. The 14-day-old pups are just starting to open their eyes and inspect their home in the Small Mammal House. They are the first meerkats born at the zoo in 16 years.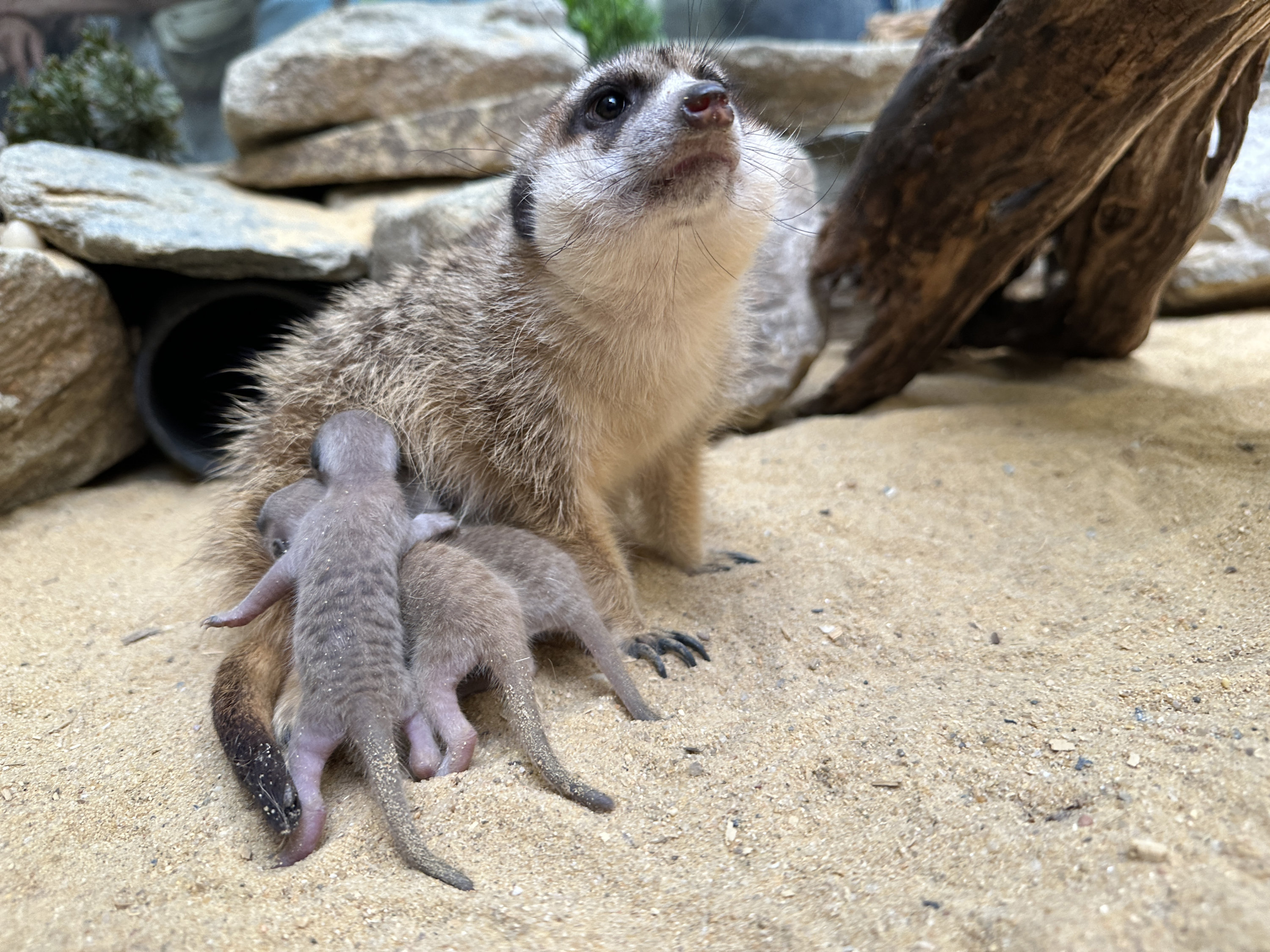 The zoo's meerkat mob has gone through a few recent expansions. Momma meerkat Sadie came to DC in November, traveling from Florida's Brevard Zoo with her sister Stella. The pups's dad, Frankie, also arrived in November, hailing from the Los Angeles Zoo. Now the mob has welcomed three newborns, revitalizing Woodley Park's meerkat population. (The Zoo experienced a serious meerkat deficit after elder 'kat Dogo passed away in August 2021.)
Meerkats typically burrow underground for at least three weeks after birth. However, Sadie has already brought her babies out of the meerkats's sleeping chamber and into the main exhibit area. You can visit the meerkat mob in the Small Mammal House.