This article is from 2006's Men With Style package. To see 2007's Men With Style package, click here.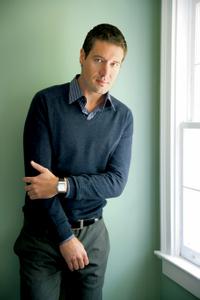 Aaron Kobilis, 34
Freelance photographer and art director
Biggest splurge? I'm really picky about jeans, so probably my $250 Diesel jeans.
Favorite designers? For edgier pieces I shop at Diesel. But I love Hugo Boss Black Label. It's clean yet masculine. And I love Ben Sherman.
Best bargain? My best bargain was a slick DKNY three-button suit for $400. It was on sale after Christmas.
Any fashion disasters in your past? Those outfits that were made out of parachute material and lots of zippers.