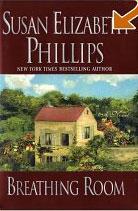 In DC writer Elam's debut novel, Norma Simmons-Greer is an African-American photographer with a husband and a young son, but she spends her lunch hours in a hotel room with Woody, a white Catholic University professor.
"Moments ago he reminded her, once again, of the immense difference between making love to a man who is hungry for you and one who turns to you merely because you are there," Elam writes of Norma's relationship with Woody. Since her miscarriage, Norma also has grown distant from her husband, and her affair creates conflict between her and her best friend, Moxie.
Moxie has her own problems. She feels guilty about her mother's suicide and fearful of raising her teenage daughter in a dangerous city. Even though Moxie cares about her daughter and her friend, her tendency to judge others pushes them away.
Elam does a good job of depicting the racism that African-Americans in Washington may endure. When Norma goes to meet Woody at an apartment he's thinking of renting, the landlord, assuming she's a cleaning lady, instructs her on cleaning the bathroom before asking her name.
Ultimately, Breathing Room is a moving story of relationships and what destroys and saves them.
Author:
Patricia Elam
Publisher:
Pocket Books
Price:
$24.95