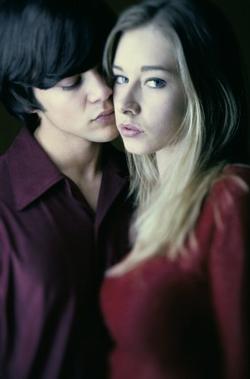 Many teens say they know someone who has landed in trouble for a Facebook posting. Teachers and administrators, they say, are cruising Facebook looking for incriminating evidence.
Todd from Paul VI Catholic received a "friend request" from someone he thought was a pretty new girl coming to the school. The guys were excited. "She never showed up," Todd says. He thinks it was an administrator. "I don't see it being a kid—that'd be the lamest prank ever."
It's possible that school administrators are creating fake profiles to search online for bad behavior, but some say they don't bother. Parents and other students bring pictures to the school's attention.
"The information is readily available without us having to go trolling for it," says Michael Doran, principal of Rockville's Wootton High.
In Montgomery and Fairfax counties, where high-school athletes sign no-drinking pledges, students can be suspended from teams if drinking photos surface. At one Montgomery County school, students say a peer told administrators about a picture of athletes holding beers. "People will rat you out," says a senior. "If you have enemies—you're done."
Most schools block access to Facebook via campus computer networks, but some students still get to it using proxy servers. Georgetown Visitation, an all-girls private school in Northwest DC, bans Facebook on campus and doesn't allow students to use a school-based network at all.
"Our school is really interested in its image—they don't want us to be given a bad name," says Katie, a Visitation student. She says the school brought in a law-enforcement officer, who told students that "by having a Facebook profile we are jeopardizing our future husbands' political careers."
Last spring, as part of a student-government project, kids at Wootton created a fake profile for a cute boy named "Trevor" moving to the area. More than 500 students friended Trevor online, and ten girls agreed to meet him.
Student officers also gave out color-coded bracelets based on the amount of personal information that kids posted on their profiles. Students who listed cell numbers got yellow bracelets; kids who gave out a home number, address, or work information got red.
"We followed one girl home from work and videotaped it, showing how easy it was for somebody to stalk you," says guidance counselor Jennifer Taylor. "We got her permission and showed it in our assembly."
To illustrate the ugliness of Wootton talk online, the student government pulled quotes and wall messages from students' profiles and posted them without attribution around the building. Among the quotes:
Not Jewish, thank you very much.
I hate dumb people, especially blonds with a lot of acne.
I love getting high.
Rape is not a crime—it's surprise sex.