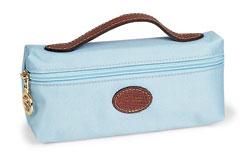 Call it an impulse from those back-to-school days: Come fall, many women get the urge to reorganize their stuff.
For some women, at the top of the "to neaten" list is their makeup case—often a drab plastic freebie from a beauty-counter giveaway or a transatlantic flight.
Why not splurge for something more stylish and sturdy? Whether you're a frequent traveler, a pack rat, or a beauty minimalist, here's a case for you.
For the Traveler
Longchamp Le Pliage Cosmetic Case, $48 at Longchamp.com
PVC backing on this French luggage house's leather-trimmed canvas ensures that spilled perfume won't leak onto clothes. Available in 12 colors, changed seasonally.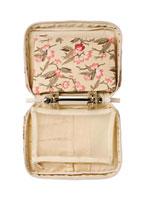 For the Neat Freak

Paul & Joe Makeup Case, $40 to $62 at Anthropologie
A binderlike spine allows you to snap mesh pouches in and out of the feminine floral casing, which has mascara and brush holders built into its walls. Models vary from travel to train-case size.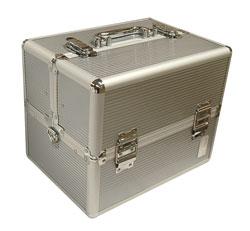 For the Makeup Artist
Caboodles Silvertone Pro Cosmetic Case, $25.99 at Target
This 111⁄3-by-10-inch industrial trunk means business with four foldout trays, a big center compartment, and a locking lid.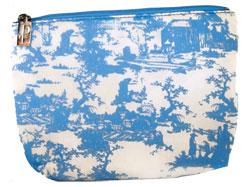 For Your Desk Drawer
Diane von Furstenburg Beauty for Sephora Petite Toile Pock et Bag, $5 at Sephora.com
The designer of wrap-dress fame borrowed a toile print from her latest runway line for this discreet pouch, designed to hold bare essentials.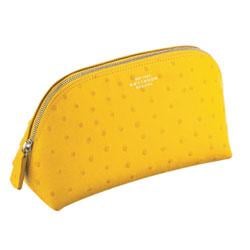 For the Beautiful People
Smythson of Bond Street's Cosmetic Case ($200) and Make-up Brush Roll ($450) in Capri Yellow at Smythson.com.
Ostrich-grained calf leather is hand-painted a sunny hue in this offering from Smythson, a leather purveyor to Queen Elizabeth II. The brush roll includes a nine-piece set of professional grade sable brushes.