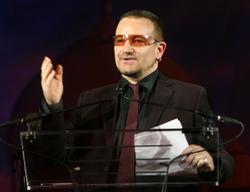 What: "Faces of India" YouthAIDS gala.
Where: Ritz-Carlton, Tysons Corner.
When: Friday, November 2, 6:30 PM until late.
Who: YouthAIDS founder Kate Roberts; U2 superstar Bono; actress Ashley Judd; House speaker Nancy Pelosi; singer Michael McDonald; gala chairs Sheila Johnson and Bill Newman, Vicki and Roger Sant, and Sudhaker Shenoy; Indian ambassador Ronen Sen and his wife; designers Frederique van der Wal and Roberto Coin; and 500 of Washington's and India's leading partygoers.
Food: Delicious Indian snacks at the cocktail hour followed by a dinner of Indian spiced scallops, a trio of soups, lamb chop and halibut, and a dessert trio including a terrific spiced mango sorbet.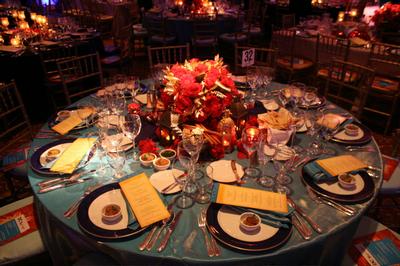 Drink: With Jim Beam as the alcohol sponsor, drinks were high-quality and plentiful, including bourbon Kentucky lemonades at the reception, Dalmore single-malt scotch, and Knob Creek bourbon.
Scene: In only its third year in Washington, the YouthAIDS gala has established itself as one of the city's premier events—and with good reason: Tickets start at $2,500 apiece. From the traditional Dhoonya dancers who greeted guests as they entered the ballroom to the colorful and majestic tents lining the room to the hefty gift bags loaded with coffee, gift certificates, and Kiehl's products, the evening was top-notch throughout.
The silent auction of nearly a hundred items proved a major focus. Items ranged from trips to Brazil, Dubai, and Jamaica to assorted beauty items, a Versace handbag, fancy wines, dinners for six at Restaurant Eve and CityZen, and sports tickets. Financier Russ Ramsey bid repeatedly on the $1,000 Kiehl's "head to toe" gift box. The live auction, conducted in the middle of dinner, competed for people's attention as Kate Roberts modeled $24,000 in Roberto Coin jewelry.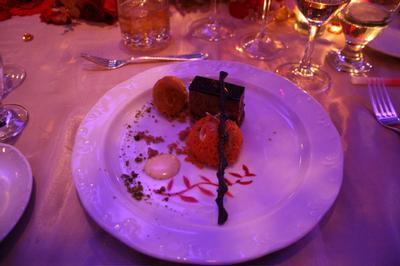 Entering the room in a bicycle-powered rickshaw, gala chair Sheila Johnson and her husband, Alexandria judge Bill Newman—one of the best sports in the area for the number of times he is willing to ham it up alongside his wife on the DC social circuit—took the stage for brief remarks.
Bono, who was introduced by Roberts as the "god of all activists," made a rare appearance with his wife, Ali Hewson. His award presentation to Pelosi was the centerpiece of an evening that has in previous years seen performances by Dave Matthews and speeches by Desmond Tutu. The U2 frontman—who wore a skinny maroon tie and orange sunglasses and spent much of the evening dodging fans—gushed over Pelosi's leadership, saying, "I don't wear ties for presidents or prime ministers. I only wear a tie for madam speakers."
The only thing missing from the swank gala? A live elephant. Turns out that organizers had to scrap the idea of a massive pachyderm when sponsor Feld Entertainment, which runs the Ringling Bros. and Barnum & Bailey Circus, found that its closest elephants were in Pittsburgh—and the gala was on the fifth floor of the Ritz.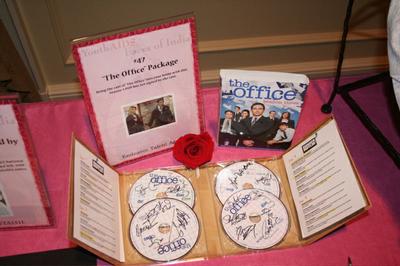 Most awkward moment: While there was scattered laughter, for the most part standup comic Russell Peters's routine went about as poorly as a routine can go, short of being pelted by vegetables. Perhaps it was the way he insulted India in the opening joke by calling it dirty and full of "poo" or his later jokes about terrorism, Canadians, and African-Americans that caused the crowd to keep silent and the comedian to comment repeatedly on how much the crowd was hating his routine.
Educational moment: The poised and eloquent YouthAIDS global ambassador Ashley Judd made moving remarks about her journey to India this year investigating the impact of AIDS and played a clip from a documentary about the trip, India's Hidden Plague, which will air November 30 on the National Geographic Channel.
Ratings:
Boldface names: 4.5 (out of 5)
Swankiness: 5 (out of 5)
Food and drink: 4 (out of 5)
Exclusivity: 4 (out of 5)
Total score: 17.5 (out of 20)