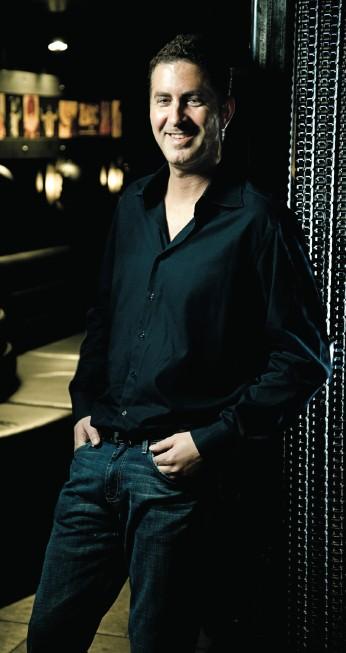 Jamie Hess, an event planner and nightclub promoter, got into the business after working in the tech industry.
During the day, Hess does events for groups like law firms and trade associations. At night he runs events at such DC hotspots as Lotus Lounge, Indebleu, and Play Lounge as well as up-and-coming sites like Tattoo.
When I started working, my parents told me that since I was earning money, I should give something back.
I started doing events for the Washington Animal Rescue League. From that first party, I had a couple of people come up to me and say, "Hey, I had fun. Will you help me plan my next event?" Then I realized I was having fun, so it developed into Career 2.0.
This is a very promoter-driven town. The same venue on different nights can be a very different place.
My business card says event planner/nightclub pr. I'm not trying to get 500 people to a club. I'm trying to get that venue in the paper, get the right crowd to the right event, trying to hire the right staff, and all sorts of stuff that I didn't realize were part of this job when I started.
Washington is slower to pick up nightclub trends. It took several years for bottle service to become the norm.
You cannot open a bar or nightclub without having a MySpace page or some sort of online presence. But you can't rely on that to sustain it. Only two years ago, Evite was the way to go, but now people get way too many Evites. Now you have to be more personal
Supper clubs come from Europe; Buddha Bar in Paris and Supperclub in Amsterdam are probably the two most famous ones. In Europe, people go out in larger groups—10, 12, or more people. When you have a larger group, there are some logistics involved, so it's nice to be able to meet your friends at the bar for a drink, go downstairs, have dinner, and then come back upstairs to the lounge. You arrive at 10 and stay until 3 or 4 in the morning. I don't think it's going to work in DC. People in Washington don't like eating and dancing in the same place.
We have so many great restaurants and great nightclubs that there's no need to go to the same place and stay all night.
Fourteenth and K, Northwest, is arguably the next Dupont Circle. There's everything—restaurants, clubs, bars, boutiques—within a couple of blocks.
The Arab/Middle Eastern population has always been a force in the DC nightlife scene. Not only do they own a lot of the venues, but they're also the most influential and visible customers.
Most promoters will target a specific group and go after it. Because Washington is such an international city, it's impossible to throw an event that's all one something, but there are certainly promoters who gather a heavy Asian crowd or a heavy black crowd.
People are drinking infused vodka, caffeinated vodka, anything vodka. Typically females prefer Champagne and guys prefer vodka. Now females are drinking vodka. Probably 90 percent of the bottles I sell now are vodka. I see the trend going away from more complicated cocktails. You don't really see guys ordering a more-than-two-element cocktail.
The new trend in music is mash-up. It's very cool—it's a mix of rock 'n' roll, hip-hop, house, and Top 40, and the way it works is it's playing one song's lyrics over another song's music or switching the tempo. It's just rapid change, and people are loving it.
What I do is create experiences. If I let the wrong person in—someone who isn't dressed right, someone who's had too much to drink—you the guest aren't going to have as good an experience.
The bar crowd is looking for familiar music, cheap drinks, a relaxed atmosphere and dress code. With the nightclub crowd, if you play the same song two weeks in a row, they're going to be annoyed. They're not interested in cheap drinks—they might actually want to pay more than the person next to them as a status thing.
There was a period when nightlife was getting stale. Every place that opened looked just like every other place, and everyone was playing the same soundtrack. I think we're about to go through the most exciting period of nightlife since the late 1990s.
This article can be found in the January 2008 issue of The Washingtonian.