It's that time again—the third edition of Feed/back, a weekly feature where we hit the area's most buzz-worthy restaurants and ask you, the diner, for a critique on the street.
This week we lurked outside one-week-old Ceviche in DC's Glover Park. It's a younger sibling of the original restaurant with the same name in Silver Spring. Its "Novo-Andino" cuisine refers to the fusion flavors originating in Spain, Africa, China, Japan, and other countries that have shaped Peru's immigrant history.
So was the neighborhood's newest joint as hot as this week's dreadfully muggy weather? Here's how a sampling of diners rated the place from 1 to 10.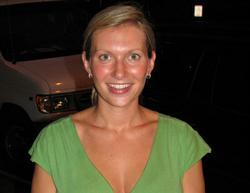 Melissa, lobbyist, Glover Park
What she ate: Ceviche ("just okay") and paella
Impressions: "I wouldn't order either again. The Silver Spring location is good, but this one still needs some work. The air conditioning was broken, and they were totally understaffed—only two servers for the whole place. The hostess was delightful, but given the busy night, she had to do nonhostessing work to keep up."
Rating: 5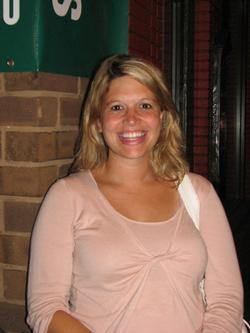 Jen, pharmaceutical rep, American University Park
What she ate: Calamari salad
Impressions: "Eh—it was just a salad. The restaurant is still very young and is going through growing pains."
Rating: 5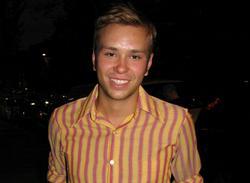 Alex, George Washington University student, Georgetown
What he ate: Avocado-and-cheese salad (ensalada de palta y queso) and roast chicken cured with beer and cumin (pollo al estilo peruano)
Impressions: "The food was amazing. I've done a bunch of traveling and know good Spanish food. One thing that I wasn't really crazy about, though, was the drinks. I sent my first one back."
Rating: 8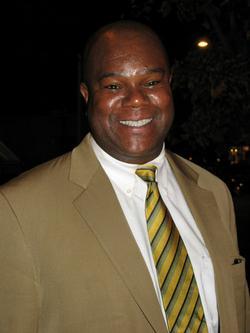 Conrad, medical researcher, Silver Spring

What he ate: Ceviche mixto ("very good")

Impressions: "The place is still a work in progress. You can tell it's young. The appetizers showed up with the entrées. The one in Silver Spring, on the other hand, moves like a machine."

Rating: 7.5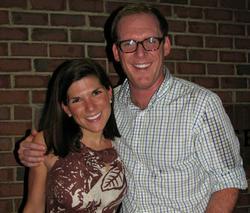 Gray and Alison, architect and lobbyist, Georgetown

What they ate: Tuna tartare ("pretty mealy"), yucca chips ("basically a pile of potato skins with a butter-spray-esque spray"), paella with squid ink ("not very flavorful")

Impressions: "We're foodies, so we might be too critical," Gray said. "But for example, with the tuna tartare you want something light, and it was served with a heavy, creamy sauce—no good." Alison added: "The air conditioning was broken, which also didn't help. We were so hot, we took our food to go."
Rating: Gray said 4, but Alison gave it a 3.
Want more Feed/back? Check out our previous posts:

Feed/back: RedRocks Pizzeria, July 24, 9:15 PM

Feed/back: Proof, July 17, 8:45 PM