Within a few blocks of music venues and dollar stores, the just-opened Dr. Granville Moore's Brickyard (1238 H St., NE; 202-399-2546) is a gastro-pub in the Atlas District, the corridor of H Street, Northeast, that's been getting more action lately. Focused on Belgian-inspired moules (mussels), frites (French fries), and beers (55 of them), Dr. Granville Moore's is set in a dark, cramped space that used to be a doctor's office (hence the name). It's easy to walk on past and not notice; even the front door sticks a bit. Is it locked? Nope—all part of the extra effort it takes to get here.
Though a little shabby and gritty, the storefront appealed to proprietor Chris Surrusco, who last oversaw the beer selection at Alexandria's Rustico. Most nights, he's fixing drinks behind the bar, placing mussel orders with fishermen, or tweaking the menu with new executive chef Teddy Folkman, who has worked in such kitchens as Vermilion in Alexandria and the Reef in Adams Morgan. Folkman filled the role left vacant by original chef David Nugent, a former cook at Napa Valley's exalted French Laundry. After two weeks, Nugent left. But nevertheless, it seems Dr. Granville Moore's is off to a fresh start.
Here how diners rated the place on a scale of 1 to 10.
Elizabeth, lawyer, H Street, Northeast, and Hank, retired, Cape Cod.

What they ate: Mussels and a salad with dried cherries, walnuts, and blue cheese.

What they thought: "Well, this New Englander sure liked it," said Hank, who was in town visiting his daughter. "I don't know a lot about Belgian beers, but here's a great place to try them." Said Elizabeth: "It's not my first time. I'll definitely be back."

Rating: 9.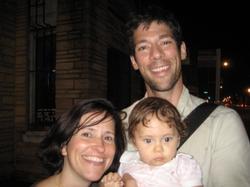 Suzie, Web strategist; Ian, consultant; and Zola, adorable newborn; Capitol Hill
What they ate: Large fries ("very good," said Suzie) with an aioli "that Zola loved."
What they thought: "We ran out of time," Suzie admitted, pointing to a drooling Zola. "But everything on the menu looked great." Ian said: "The decor was really cool. The bathroom is all rustic, and it looks like a Belgian farmhouse inside. They didn't gloss over the original space too much."
Rating: 8.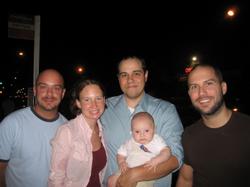 Chris, federal employee, Cheverly; Sara, staffer in Montgomery College's Art Department, Capitol Hill; Mike, attorney, Capitol Hill; Quinn, adorable newborn, Capitol Hill; Jason, federal employee, Capitol Hill.

What they ate: Mussels with bleu cheese, bacon, and shallots ("Our favorite of the three mussels styles we got," said Jason) and a croque monsieur sandwich ("full of butter with a great sauce," he added).

What they thought: "Love the atmosphere," Jason said. "And they're great about walking you through the Belgian beers, since there's such a large selection. This is definitely our new mussel place. We've stopped going to Bistrot du Coin since they've made changes. Bistro d'Oc shrunk the size of their mussels, and Belga Café is just too snotty."

Rating: 9.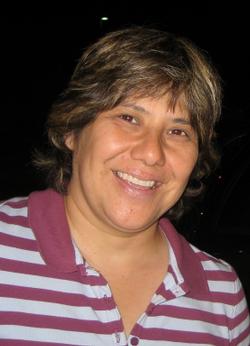 Cindy and Polly, postproduction video editors, Germantown.

What they ate: Sausage and frites, buffalo burger and frites.

What they thought: "I spent three years in Belgium, so I know my Belgian," said Cindy. "The frites were great, but it was weird—and so un-Belgian for them—not to have mayo. Instead, you pick from six sauces. I chose a red-pepper ketchup, which I probably wouldn't get again. You know, if they wanted to be more authentic, they could have done a curry ketchup. But they seem to be doing their own creative thing. The atmosphere, though, was very Belgian-esque." Polly raved about her buffalo burger: "The burger was so good, it didn't need any condiments—just a little salt sprinkled over. The waiter told me to order it medium or medium rare, which was perfect. We seek out Belgian places. The atmosphere was great—dark wood on the walls and cramped."

Rating: 7.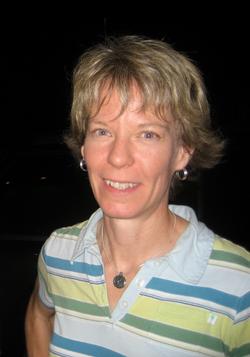 Check out past Feed/backs here:
The Heights, Aug 29

Rock Creek, Aug 23

Locanda, Aug 15

Ceviche, Aug 8
RedRocks Pizzeria, July 24

Proof, July 17