This week we camped outside two-week old Columbia Heights pizzeria RedRocks, another newcomer to a rapidly-developing neighborhood. So how does that 800-degree brick oven compare to rivals in the city?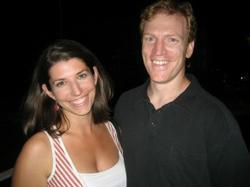 Maya and Hal, both architects

What They Ate: Split the Mixed Greens, then the Funghi and Pesto pies
Impressions: "It tasted less like rubber and more like real pizza—something new for DC," said Maya. It's way less noisy and child-oriented than 2Amys, which I like."

Rating: 8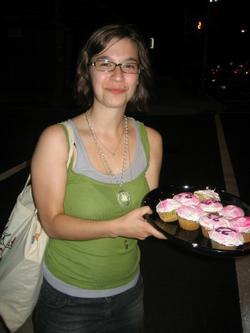 Christianna, sales associate
What She Ate: Build-Your-Own pie with fennel sausage, sweet onions and ricotta
Impressions: "Really good, but I still think 2 Amys and Comet are better. The waiter was super sweet and accommodating. It was my birthday, and since they ran out of desserts, she gave us free shots."
Rating: 7.5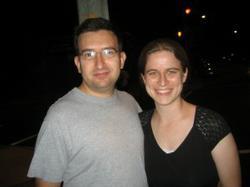 Daveed and Amy, VP of Research for a thinktank; Department of Justice employee
What They Ate: Margherita and Napoli pies
Impressions: "The Marg was drenched in olive oil…but in a very good way," said Amy. Daveed agreed: "We actually liked the Napoli better of the two. This is our third visit, and it's by far one of the best pizzerias in DC. Better than 2 Amys."
Rating: 9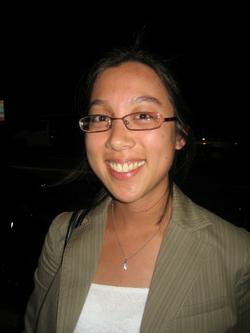 Lydia, non-profit worker
What She Ate: Three pies, split among friends. The Napoli, Sausage and Peppers, and Veg

Impressions: "I just went to 2 Amys on Sunday, and still like it better. The service here is a bit slow. They're obviously still working out the kinks."
Rating: 6.5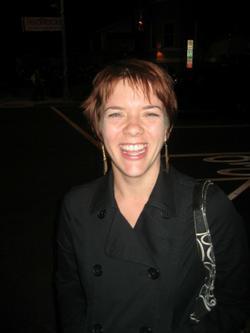 Katie, Washington Blade journalist and former Washingtonian Intern
What She Ate: Chicken and Broccoli pie
Impressions: "The crust was kind of soggy…probably all that grease. I still like Pizzeria Paradiso better."
Rating: 8Many Feed/Backers brought up inconsistencies in service, which isn't surprising — RedRocks might need a while to figure out that beast of a firebrick oven. If you weren't on the scene last night, but want to chime in about the Napoli's anchovy topping — or anything else — please share 'em. And stay tuned for a fresh installment next week.
RedRocks FireBrick Pizzeria is located at 1036 Park Rd. NW.