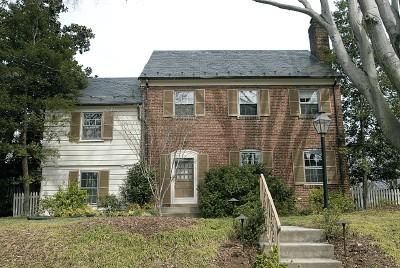 In DC: Power lawyers Thomas Goldstein and Amy Howe sold a four-bedroom, five-bath Colonial on Asbury Place in American University Park for $1.2 million. The house has heated marble floors in the master bath and outdoor spaces on all four levels. Goldstein heads Akin Gump's Supreme Court practice; Howe is a founding partner of Howe & Russell.
Bioterrorism expert Margaret Ann Hamburg and her husband, Peter Brown, an artificial-intelligence expert, sold a seven-bedroom, six-bath Colonial in Cleveland Park for $2.8 million. The house has a library with fireplace and an au pair suite. Dr. Hamburg is a senior scientist at the Nuclear Threat Initiative, a DC-based nonprofit. Before that, she was New York City health commissioner and assistant secretary for planning and evaluation at the US Department of Health and Human Services.
In Maryland: Stuart Eizenstat and his wife, Frances, bought a penthouse in the Somerset House on Chevy Chase's Wisconsin Avenue for $2.5 million. Head of the international-trade practice at the DC law firm Covington & Burling, Eizenstat was chief White House domestic-policy adviser to President Carter. During the Clinton administration, he served as ambassador to the European Union and had senior positions in the departments of State, Treasury, and Commerce.
Radio talk-show host Diane Rehm and her husband, lawyer John, sold a four-bedroom, three-bath Colonial in Bethesda for $1.1 million. The Rehms recently bought an $800,000 condo in the Colonnade in DC; she hosts NPR's The Diane Rehm Show.
Urologist Juan P. Litvak bought a four-bedroom, four-bath townhouse on Quarry Ridge Way in Bethesda for $830,000. The house has a family room with ten-foot oak ceilings and bamboo floors.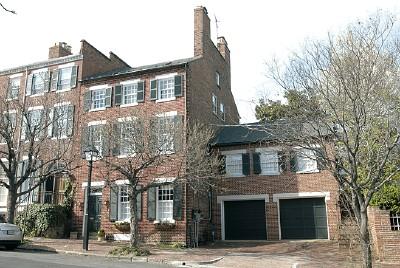 In Virginia: Business executive Stephen O'Keefe and his wife, Maureen, sold a five-bedroom, four-bath Colonial in Old Town Alexandria for $3 million. The house has a two-car garage and seven fireplaces. The O'Keefes recently bought Bellapais, a six-bedroom, eight-bath mansion on 25 acres on the Potomac River, for $8 million. O'Keefe is founder and CEO of O'Keefe & Company, a technology-marketing firm.
Technology entrepreneur Matthew Calkins and his wife, Liliana, bought a six-bedroom, six-bath Colonial on Scenic Way in Great Falls for $1.7 million. The house has a library, exercise room, in-law suite, and recreation room with bar. Calkins, a former executive with Michael Saylor's MicroStrategy, is president and CEO of Appian Corporation, a Vienna-based software company he started in 1999.
Richard Pestell, former director of Georgetown University's Lombardi Comprehensive Cancer Center, sold a five-bedroom, five-bath home on New Ascot Drive in Great Falls for $2.1 million. Pestell now heads the Kimmel Cancer Center at the Thomas Jefferson University Hospital in Philadelphia.
This article appears in the May 2008 issue of Washingtonian. To see more articles in this issue, click here.
More>> Open House Blog | Homes | Real Estate