Homes > Home Design > Home Repair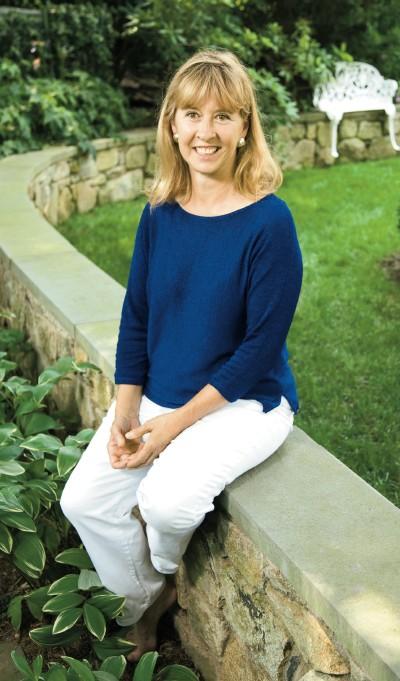 Maggie Judycki's Annandale home is a testament to her ability to find beauty in other people's rejects.
The now-pristine French doors that lead to her garden she found in a trash heap outside a house under renovation. A wrought-iron Victorian bench had been left on the side of the street; Judycki had it refurbished, and it now sits in her backyard.
"I hate the thought of having things so quickly trashed," says Judycki. One person's castoff, she says, is another's lucky find.
Judycki says she can read a trash pile at 55 miles an hour: "I'll see something on the side of the street that still has life and interest."
Though many of her most prized possessions have been rescued from the garbage, she has found others in antiques shops and then refurbished them. She doesn't do it to save money; she does it because she likes things that are unique or at the very least unusual.
"When I find an antique, it's more likely to be one of a kind," she says. "There might be others like it, but not around the corner."
Some of her favorite places to hunt for antiques are in Europe and New England. Closer to home, one of her favorites is a store in Old Town Alexandria called Trastevere Antiques (303 Cameron St.; 703-683-9555). She also likes shopping in Frederick.
Judycki sells some of her own antiques at the Middleburg Antique Emporium (107 W. Washington St., Middleburg; 540-687-8680; middleburgantiqueemporium.com), which specializes in upscale items.
Many pieces are in fairly good shape when she discovers them but need to be altered to suit her purposes. In a Frederick antiques shop, she eyed a pair of Victorian doors that now open from the front yard into her home office. Never mind that they were too narrow: She had them widened to fit the doorway, and the seam between the original doors and the wood additions is invisible.
Things in less-than-perfect shape are sometimes usable, too, she says; you just need imagination. When she first noticed the white wrought-iron bench, it was rusted and the back legs had broken off. Most people wouldn't have given it a second glance. Judycki took it home and coated it with Rust-Oleum, but a couple of years later rust started to show through.
Then she took it to American Stripping Company in Manassas (9205 Vassau Ct.; 703-368-9922; ascoweb.com), where the paint was stripped, the rust removed, and a durable white plastic finish applied in a process called powder coating. She didn't bother having the legs reattached; instead, she set it on a low stone wall, where it's the perfect height for a seat.
Also in her yard are what used to be two rusty metal settees with chipped white paint and worn, faded upholstery, which she found at a Falls Church antiques shop. They're now a centerpiece of her yard, with a black powder-coated finish and cushions that she had custom-made.
Judycki's philosophy is to keep an open mind when she finds something interesting: If it's an indoor piece, consider whether it would be usable outdoors and vice versa.
"When you find something choice," she says, "you have to pounce on it."