Photographs by Stacy Zarin-Goldberg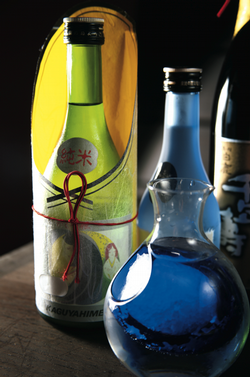 Sharing a ritzy block of Wisconsin Avenue just north of the DC line with neighbors that include Tiffany and Barneys, Sushi-Ko Chevy Chase is decidedly more glamorous than the original, with "Rorschach" splatter canvases, an Austin Powers–like all-white sunken lounge, and a long curve of a sushi bar.
The trappings are slick, but Daisuke Utagawa's restaurant never slides into trendy flash. And the kitchen, overseen by chef Koji Terano, echoes the same obsession with pristine seafood, cut with delicacy, that made the original Sushi-Ko in DC's Glover Park the region's top sushi spot.
You see it in the glittering sushi/sashimi assortments, the chirashi, the nigiri, and in creative rolls and maki. Nigiri specials such as a meaty, rich bigeye chu toro, aoyagi (orange clam), and engawa (flounder fin) are nightly additions to an already fine sushi roster.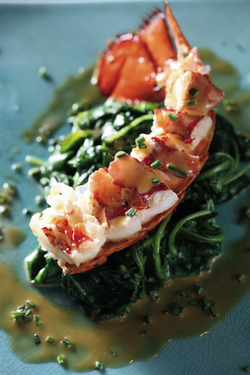 Pleasures don't end with raw fish. There are delicate steamed dumplings, a smoky mussel-and-eggplant miso soup, and the airiest of tempuras. In one of the more daring gambits, red-wine daikon butter flavors seared but still quite rare cubes of beef tenderloin. Morsels of lobster go earthy with a creamy ponzu sauce studded with mushrooms and spinach. Fried blue crabs are mouthfuls of crunch, and Tuna Five Ways (different kinds and preparations of tuna) enables the diner to compare silken to fleshy, pale to deeply hued, intense to delicate.
In addition to a lineup of good boutique sakes, there is barley-vodka shochu—stronger than sake, with a whiskeyish taste—and a serious wine list. Years before other Japanese restaurants even thought to serve wine, Utagawa was extolling the virtues of whites and reds with sushi. His message appears to have stuck. The shoppers and neighborhood regulars who make up the restaurant's clientele are more likely than not sipping Rieslings, Chardonnays, and even Pinot Noirs with their tempura, tataki, and sushi.
This review appeared in the August, 2008 issue of The Washingtonian.