To find the right kitchen designer for you, first look at the kitchens of friends and neighbors. When you see something you like, ask who did the work and how that person or firm was to deal with.
Browsing through a company's Web site or portfolio will give you a feel for its style. During an initial meeting, a designer will probably draw a rough sketch and give a ballpark estimate. The next step is a home visit for exact measurements.
Before signing on the dotted line, it's a good idea to check references on the designer and contractor even if a friend had a good experience with them.
Here is a list of kitchen professionals and resources recommended by designers, real-estate agents, builders, and architects. These firms specialize in kitchens, and many do bathrooms as well. Most will guide you through an entire renovation, whether a teardown or a minor remodeling. The company will draw up a plan and do the construction with either its employees or hired contractors. Often designers will help you choose appliances, sinks, lighting, flooring, and decorative hardware.
Not listed are general architecture firms whose work includes kitchens; also not included are contracting and design/build firms, which often do kitchens as well as whole-house remodelings. See our lists of top architects and remodelers on Washingtonian.com. Many of those larger firms limit jobs to major renovations and additions; if your project is smaller, you may be better off with a company that specializes in kitchens.
Also not listed are superstores such as Home Depot, Lowe's, Expo Design Center, and the Great Indoors, which can be good sources for ideas, materials, appliances, and design help. Remember that contractors at those chains aren't store employees, so find out how the store would deal with problems.
If a designer or contractor isn't listed here, that doesn't mean the firm doesn't do good work. Firms will often provide referrals, so consider this list a starting point.
Kitchen Designers
AAI Poggenpohl, 3324 M St., NW, 202-342-9111; 6809 Wisconsin Ave., Chevy Chase, 301-657-8618; www.aai-kitchens-inc.com. Installation of the high-end European cabinetry line Poggenpohl is done through AAI Construction, its partner design/build studio in Georgetown and Chevy Chase. AAI also carries other cabinetry lines and offers its own custom cabinets.
Absolute Kitchens, 8230 Boone Blvd., Suite 170, Vienna; 703-917-0744; absolute-kitchens.com. Owner and designer Richard Forbes's architectural training makes his firm a good choice for larger projects.
Aidan Design, 4701 Sangamore Rd., Suite L3, Bethesda; 301-320-8735; aidandesign.com. This firm emphasizes clean lines and contemporary features such as Italian lighting. This fall it will introduce a new line of ecofriendly custom kitchen-design products.
Alexandria Kitchen & Bath Studios, 1502 King St., Alexandria; 703-549-1415; akbs-oldtown.com. This 11-year-old firm has five kitchen designers on staff; owner George Delaume has 25 years of carpentry experience.
Barrons Custom Kitchens, 23 W. Diamond Ave., Gaithersburg; 301-948-6600; barronskitchens.com. In business since 1947, Barrons does contemporary and traditional designs and is a good source for custom and semicustom cabinetry and other supplies. Offers free two-hour seminars on remodeling twice a month most months.
Bath & Kitchen Creations, 43671 Trade Center Pl., Suite 112, Sterling; 703-996-8600; bathandkitchencreations.com. This family-owned design/build firm does lots of suburban kitchens in traditional styles.
Boffi Studio DC, 3320 M St., NW; 202-333-7555; boffi.com. This Italian firm has six studios in the United States—the newest, in Georgetown, opened last year. It specializes in minimalist, contemporary kitchen and bathroom designs using natural stone and Corian.
Bulthaup, 3324 Cady's Alley, Georgetown; 202-338-2220; bulthaup.com. Designers at this German firm create kitchens that incorporate minimalism and innovative ergonomics. The company launched two new product lines this year, B1 and B2.
Cameo Kitchens, 7297-M Lee Hwy., Falls Church; 703-532-4545; cameokitchensonline.com. Cameo designs kitchens of all sizes and carries only Honey Brook Custom Cabinets, a line made by Amish and Mennonite craftsmen. It does projects only in Northern Virginia.
Coyle & Associates, 7420 Fullerton Rd., Suite 102, Springfield; 703-644-9677; coyle-associates.com. Rich Coyle's firm works often with custom homebuilders and remodeling contractors and has developed a specialty in long-distance remodeling of vacation-home kitchens.
Creative Kitchens, 1776 E. Jefferson St., Rockville; 301-984-4477; creativekitchens.net. In business since 1958; moderate to high-end kitchens from traditional to contemporary.
Custom Crafters, 4000 Howard Ave., Kensington, 301-493-4000; 6023 Wilson Blvd., Arlington, 703-532-7000; customcraftersinc.com. In business since 1956 with six kitchen designers on staff, this firm carries cabinet lines including Dura Supreme, Medallion, Elmwood, and Kountry Kraft. Many environmentally friendly materials.
Dar Designs, 45929 Maries Rd., Sterling; 571-237-4830; dar-designs.com. This store, specializing in high-end European imports, also designs kitchens. It carries several hard-to-find high-end cabinet lines such as Rich Maid Kabinetry and Italian Salvarani as well as its own line of contemporary kitchen cabinets and bathroom vanities called Dar Cucina.
Dee David & Co., by appointment, Falls Church; 703-560-6601; deedavidandco.com. Clients appreciate Dee David's one-on-one approach. Designs all styles of kitchens in Northern Virginia, specializing in contemporary.
Design Solutions, 1598-D Whitehall Rd., Annapolis, 410-757-6100; dsikitchens.com. Owner Joni Zimmerman calls her high-end custom designs "classic design with a twist." Offers kitchen and bathroom remodeling and new construction.
F.A. McGonegal, 212 N. West St., Falls Church; 703-532-2284; 1800smworks.com. This longtime (since 1915) design/build/supply firm offers everything from a consultation to full design and build.
Harvey's Kitchens & Baths, 22560 Glenn Dr., Suite 115, Sterling; 703-444-0871; harveys-kb.com. This firm, in business more than 30 years, carries several high-end custom-cabinetry lines and has installation crews on staff.
Ikea, 10100 Baltimore Ave., College Park, 301-345-6552; Potomac Mills, 703-494-4532; ikea-usa.com. Known for reasonable prices, this Swedish chain is an especially good choice for small kitchens and younger homeowners. You'll find cabinets, ranges, sinks, faucets, and accessories. Ikea can put you in contact with a professional and provide resources for do-it-yourselfers to install their own kitchens.
Jack Rosen Custom Kitchens, 12223 Nebel St., Rockville; 301-984-9484; jackrosen.com. This family-owned company does kitchens in traditional and contemporary styles. Also offers custom cabinetry.
Jennifer Gilmer Kitchen & Bath, 6935 Wisconsin Ave., Bethesda; 301-657-2500; jennifergilmerkitchens.com. Gilmer's 11-year-old, award-winning firm designs high-end kitchens that are creative and current.
Kitchen & Bath Factory, 4624 Lee Hwy., Arlington; 703-522-7337; kbfactory.com. Owner/designer Bob Kay, in business 29 years, specializes in smaller kitchens and offers reasonable prices.
Kitchen and Bath Studios, 7001 Wisconsin Ave., Bethesda; 301-657-1636; kitchenbathstudios.com. Specializes in high-end kitchens in a variety of styles including contemporary, early American, French, and Victorian.
Kitchen Guild, Northwest DC, 202-362-7111; Fairfax, 703-323-1660; McLean, 703-893-8900; Alexandria, 703-518-5006; kitchenguild.com. This 54-year-old company specializes in full renovations but will also do just cabinetry and counters.
Kitchen Planners, 12140-B Parklawn Dr., Rockville; 301-231-9068; kitchenplanners.com. Design and design/build services for kitchen or whole-house renovations and additions with ecofriendly materials.
Lobkovich Kitchen Designs, 8000 Towers Crescent Dr., Suite 150, Vienna; 703-847-0601; lobkovich.com. An architect-owned firm specializing in high-end custom cabinetry for kitchens around the country. Showroom open by appointment.
Pedini, 3340 Cady's Alley, Georgetown; 202-640-1976; pedinidc.com. This Italian company, which designs and builds modern kitchens and baths, opened a showroom in Georgetown last year. It specializes in using environmentally friendly materials.
Portfolio Kitchens, Vienna, by appointment only; 703-242-0330; portfoliokitchens.com. Owner Lois Kennedy specializes in high-end kitchens in traditional and contemporary styles.
Reico Kitchen & Bath, 8123 Wisconsin Ave., Bethesda, 301-654-6000; 7500-B Leesburg Pike, Falls Church, 703-748-0700; 6790 Commercial Dr., Springfield, 703-914-4900; also Annapolis; reico.com. If you're an experienced do-it-yourselfer or working with a contractor, you can save money by using Reico's stock cabinetry line. The large appliance selection includes Miele and Dacor lines.
Stuart Kitchens, 1359 Beverly Rd., McLean, 703-734-6102; 8203 Wisconsin Ave., Bethesda, 240-223-0875; 10440 Furnace Rd., Lorton, 703-690-4045; also in Culpeper, Waldorf, and Pasadena; stuartkitchens.com. This company, in business more than 50 years, designs and installs high-end kitchens throughout the area.
Tunis Kitchen & Bath Showroom, 7032 Wisconsin Ave., Bethesda; 301-652-5513; tuniskitchens.com. From full-kitchen renovations to custom cabinetry.
Voell Custom Kitchens, 4788 Lee Hwy., Arlington; 703-528-1776; voellcustomkitchens.com. This nearly 60-year-old firm is known for traditional styles and high-quality materials. It also designs contemporary kitchens.
Large Appliances
These wholesalers and distributors can be a good choice for hard-to-find imports, and the large selection often means more competitive pricing.
ADU (Appliance Distributors Unlimited), 729 Erie Ave., Takoma Park, 301-608-2600; 14911 Bogle Dr., Chantilly, 703-263-2300; adu.com. Showrooms open by appointment; service to builders, designers, and consumers. Large selection of high-end brands such as Viking and Wolf.
Appliance Builders Wholesalers (ABW), 8834 Monard Dr., Silver Spring; 301-589-1445; abwappliances.com. High-end brands such as Miele, Dacor, Sub-Zero, and Wolf.
DAD's Appliance (Discount Appliance Distributors), 12200 Distribution Pl., Beltsville; 301-937-0222; dadsappliance.com. DAD's works mostly with builders and designers, but it also serves consumers directly and carries such brands as Viking, Bosch, and Miele.
Ferguson Enterprises, multiple area locations; ferguson.com. Designers recommend this national chain for appliances, fittings, fixtures, and sinks.
Counters, Floors, Tile, and Other Features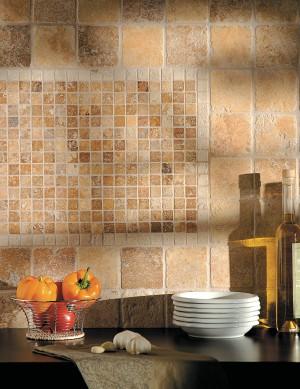 Ann Sacks, 3328 M St., NW; 202-339-0840; annsacks.com. This national chain manufactures its own line of unusual tile. It also carries stone, glass, and mosaic as well as lighting and plumbing accessories.
Architectural Ceramics, Bethesda, 301-718-8343; Rockville, 301-762-4140; Alexandria, 703-299-6200; Falls Church, 703-714-0161; architecturalceramics.net. A favorite of architects, designers, and homeowners; the large tile selection includes custom and hand-painted.
Arena Stone, 9020 Edgeworth Dr., Capitol Heights; 301-499-2100; arenastonemd.com. Large showroom with natural-stone selections including granite, limestone, onyx, and slate.
Arlandria Floors, 1800 Mount Vernon Ave., Alexandria; 703-548-4848; arlandriafloors.com. Large choice of flooring including laminates, bamboo, cork, rubber, wood, and tile.
Bartley Tile Concepts, 6931 Arlington Rd., Bethesda; 301-913-9113; bartleytile.com. Wide selection of high-end, customized stone plus hand-painted ceramic tiles, both imported and from its own line, the Donna Marie Collection.
Best Tile, 11601 Boiling Brook Pkwy., Rockville, 301-984-3386; 8196 Terminal Rd., Lorton, 703-550-2352; besttile.com. National importing chain that carries ceramic, glass, metal, mosaic, porcelain, and stone tile. Also offers tumbled and antique stone.
Bray & Scarff, 11 area locations; brayandscarff.homeappliances.com. This nearly 80-year-old local chain is known for reasonable prices, but customers have complained about service problems.
Classic Floor Designs, 2120 L St., NW; 202-872-9860; classicfloordesigns.info. This company has a 5,000-square-foot showroom with hardwood, vinyl, stone, rubber, and leather flooring.
Concrete Jungle, 4510-J Metropolitan Ct., Frederick; 301-874-1001; concretejungleonline.com. Fabrication and installation of custom concrete countertops, sinks, benches, and wall and floor tiles.
Design Tile, 8455-B Tyco Rd., Vienna; 703-734-8211; design-tile.com. This showroom's wide selection of ceramic tile, stone, shell, glass, and metal is arranged by color and composition.
Design Within Reach, 4828 St. Elmo Ave., Bethesda, 301-215-7200; 3307 Cady's Alley, Georgetown, 202-339-9480; 1838 Columbia Rd., NW, 202-265-5640; dwr.com. Creative, modern furnishings for the entire house. For the kitchen, you'll find contemporary counter and barstools as well as stainless-steel tables and worktops.
Firuze Tile, Kitchen, and Bath, 5650 General Washington Dr., Alexandria; 703-663-1190; graniser.com/firuze (Web site under construction). This manufacturing and distributing company recently opened a 22,000-square-foot showroom, and early reactions have been positive. Firuze, which makes its own Italian-style ceramic, porcelain, and marble tile, also specializes in custom Italian cabinetry and contemporary kitchens and bathrooms.
Floor Gallery, 12108 Wilkins Ave., Rockville; 301-770-3366; thefloorgallery.com. In business since 1919 and in Washington since 1969, this company specializes in custom vinyl tile; you'll also find linoleum, cork, and hardwood.
Marble Systems, 2737 Dorr Ave., Fairfax; 703-204-1818; marblesystems.com. Natural stone including granite, slate, limestone, and marble in a variety of surface finishes such as polished, leather, and antique.
Marblex Design International, 2926 Prosperity Ave., Fairfax; 703-698-5595; marblexinc.com. A fabricator specializing in custom stonework for countertops, floors, island tops, and backsplashes. Showroom features marble, granite, limestone, and quartz surfaces.
Marmara, 1125 Okie St., NE; 202-635-4292; marmarausa.com. Installs granite and marble as well as more-unusual surfaces such as onyx and travertine.
Nancy Thornett Associates, 4833 Bethesda Ave., Bethesda; 301-718-0155; thornettkitchens.com. In business 25 years, this family-owned custom- and semicustom-cabinet firm has seven designers on staff. Architects like the five lines of cabinets it carries, including Rutt Custom Cabinetry and Kountry Kraft.
R. Bratti Associates, 403 E. Glebe Rd., Alexandria; 703-549-1135; rbratti.com. Specializes in granite, marble, and limestone for countertops, showers, and more.
Renaissance Tile & Bath, 816 N. Fairfax St., Alexandria; 703-549-7806; renaissancetileandbath.com. This designer favorite is a high-end chain based in Atlanta. Interior designers on staff help consumers with the wide selection of limestone and marble as well as hand-painted decorative tile.
The Tile Shop, 6715 Spring Mall Rd., Springfield, 703-971-0169; 15142 Frederick Rd., Rockville, 301-610-5070; tileshop.com. This national chain has two local branches, including a new 31,000-square-foot showroom in Springfield with a sizable selection of affordable tile and stone as well as lots of helpful room vignettes.
Union Hardware, 7800 Wisconsin Ave., Bethesda, 301-654-7810; 7505-M Leesburg Pike, Falls Church, 703-893-4444; unionhardware.com. In business since 1914, this favorite of local architects carries bathtubs, sinks, faucets, decorative hardware, and accessories such as mirrors and lighting.
Universal Floors, 4625 41st St., NW; 202-537-8900; universalfloors.com. Installing, restoring, and refinishing of hardwood, bamboo, and cork floors.
Washington Design Center, 300 D St., SW; 202-646-6100; dcdesigncenter.com. Several showrooms of high-end and cutting-edge design in cabinetry, tile, marble, and stone as well as a display on local designers with photos of their work. Showrooms include Studio Snaidero (202-484-8066) for contemporary European styles; DeZahra (202-234-7287) for hand-crafted tile; Milestone by Design (202-484-5103) for imported limestone; and Clive Christian (202-314-5700), and Wood-Mode (202-266-0600) for beautiful woods.
Waterworks, 3314 M St., NW; 202-333-7180; waterworks.com. Known for minimalist bathrooms, this shop also accommodates traditional tastes with its wide selection of fixtures, sinks, tubs, washstands, and medicine cabinets. Small accessories such as stools, bathside tables, and soap dishes are available along with towels, rugs, and other textiles.
W.T. Weaver & Sons, 1208 Wisconsin Ave., NW; 202-333-4200; weaverhardware.com. This family-owned Georgetown institution, in business more than 100 years, carries decorative hardware, tubs, high-end fixtures, and accessories.
Test Kitchens
Just as you wouldn't buy a car without taking it for a test drive, you may not want to spend a small fortune on a high-end appliance without giving it a try first. At these test kitchens, you can try out stoves, refrigerators, dishwashers, and other appliances. There's no pressure to buy; because the kitchens are wholesalers, no products are for individual sale. Frequently a dealer or designer refers clients to a showroom, but you can also set up an appointment directly.
Fretz, 9204-H Berger Rd., Columbia; 866-987-2123; fretz.com. This showroom, open by appointment, has high-end lines such as Sub-Zero, Asko, Best by Broan, Franke, and Wolf.
Hadco, 45150 Business Ct., Suite 420, Sterling; 800-565-0330; hadco.net. Offers demonstrations and after-purchase care-and-use classes. Call for reservations.
Ideas and Information
Home-design magazines such as Kitchen & Bath Design News and Dwell can offer ideas. Here are other resources to help you get started.
American Institute of Architects, 800-242-3837; aia.org. This site has sample contracts and a searchable database of architects. The three local chapters—AIA DC (aiadc.com), AIA Northern Virginia (aianova.org), and AIA Potomac Valley (aiapvc.org)—also provide information on finding and hiring architects.
Angie's List, angieslist.com. This consumer-networking Web site ranks home-improvement companies across the country on price, quality, responsiveness, and professionalism. Membership is $67 a year plus a $15 sign-up fee.
Association of Home Appliance Manufacturers, 202-872-5955; aham.org. The Web site's consumer pages have buying advice, contacts for all appliance brands, and safety guidelines.
Energy Star, 888-782-7937; energystar.gov. The phone hotline and Web site give information on appliances and energy, such as how to lower your energy bill or get rid of mold and mildew. Rebates and special deals are offered through the program.
International Solid Surface Fabricators Association, 702-567-8150; issfa.org. The Web site has information on the composition of all solid-surface countertops, such as Corian; also advice on cleaning and on finding a fabricator.
National Association of the Remodeling Industry, 800-611-6274; nari.org. Online, click on "homeowners" for advice on choosing a contractor, articles, a searchable database of contractors, and tips on saving money and trouble in remodeling.
National Kitchen & Bath Association, 877-652-2776; nkba.org. This association certifies kitchen designers. Searchable database for designers plus articles, project photos, a remodeling guide, and tips on sticking to a budget.
Natural Stone Council, genuinestone.com. This cosponsored site has lots of information on stone and what works for what purposes in counters.
Washington Consumers' Checkbook, checkbook.org. A $34 two-year subscription gives customers access to Checkbook's semiannual magazine, newsletters, and Web site, where local service firms are rated on price and quality based on subscribers' surveys, undercover shopping, and other research. Serves DC, suburban Maryland, and Northern Virginia.
Referral Services
These area services offer free referrals to kitchen remodelers and other home-improvement businesses they have screened: Urban Referrals (urbanreferrals.com), ServiceMagic (servicemagic.com), and Home Connections (homeconnections.com) serve the Washington area. Home Solutions Connection (homesolutionsconnection.com) focuses on suburban Virginia and Maryland.
Delbe Home Services, delbe.com. Each customer is assigned a service representative, who provides contractor referrals, manages any projects, and can let the contractor in if you're not at home. Delbe's 24-hour service ensures that a contractor can be sent to your home at any time—even for a flood at 2 am. Membership is $175 a year ($125 for Washingtonian readers).
This article first appeared in the October 2008 issue of The Washingtonian. For more articles from that issue, click here.