It's been a week already? Time flies when you're looking for love. This week's collection includes several individuals who seem to be utterly confused about the purpose of Missed Connections.
***********To all the women working downtown in the financial district – m4w – 25 (M and Connecticut, NW DC)
Reply to: pers-881388309@craigslist.org [?]Date: 2008-10-16, 10:54AM EDT
You are fine as anything I have ever seen. I just want to hang out outside my building and just keep looking at you GORGOUS ladies. If any of you are up to meeting a good looking mid 20s man for lunch I'd love to take you out…Damn.. SEXYYYYY!!!!! I love winter clothing! Send me a pic if you can and tell me something interesting! I will do the same!
* Location: M and Connecticut, NW DC
I love that this message is for ALL the women that work downtown. He doesn't care which one. And what's up with the shout out to winter clothing?Do you still love me? – w4m – 27 (Nova)
Reply to: pers-880781175@craigslist.org [?]Date: 2008-10-15, 7:04PM EDT
Do you still love me? Every time I get to see you, I'm reminded of the love we once shared. Every time you leave, I cry. I can't bare to watch you go and this distance is tearing me apart. However, today was different. Every time we part, I hug you and tell you I love you and you hug me tighter and say you love me too. Today, you didn't tell me you loved me back. Should I take this as a sign that you're trying to move on? Though my pride won't allow me to show you, all I want is for you to come back to me….please, come back to me.
* Location: Nova
Why would you choose this forum to do this? Either you don't really want him to see this, or you have picked a very inefficient way to communicate your feelings.
ASHLEY
Reply to: pers-880562104@craigslist.org [?]Date: 2008-10-15, 4:19PM EDT
I LOVE YOU AND MISS YOU. YOU ARE BEAUTIFUL AND IF I HAD ONLY ONE LEMON DROP LEFT AND YOU WANTED IT I WOULD GIVE IT TO YOU AND WOULDN'T EVEN LICK IT FIRST.
Awww…your last lemon drop? Really?!

You're mine – w4m
Reply to: pers-880469493@craigslist.org [?]Date: 2008-10-15, 3:14PM EDT
No denying it.
I'm yours –
It's so obvious.
Is this directed at anybody in particular? Why did you post this?
eight glances at Caribou – m4m – 48 (14th & RI)
Reply to: pers-879942426@craigslist.org [?]Date: 2008-10-15, 8:41AM EDT
You got your coffee at 8:30 as I stared from the corner at you. You looked interested in the 7-9 times you looked over. You dark hair (maybe a small hint of grey in the front) tan trousers, dark shirt and backpack, crossed 14th when you left….still looking back once. Hit me back if I got a signal and you'd like to sit together for a coffee soon.
* Location: 14th & RI
He didn't look over once or twice. But 7 to 9 times? That just sounds awkward.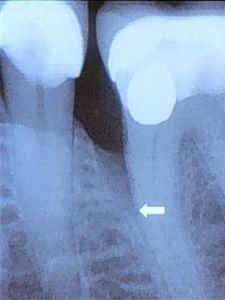 Renae the dental hygienist – m4w – 22 (Fairfax City)
Reply to: pers-879625944@craigslist.org [?]Date: 2008-10-14, 9:47PM EDT
I wish I liked brushing my teeth as much as I love staring in your eyes while you're staring in my mouth. I guess I just like coming in to see you more than a normal person should. My mouth is still hurts like hell from all that digging Trivedi did. I hope I didn't keep you at the office too late. I'll see you tomorrow morning at 8 if the good doctor lets you come in that early.
(PICTURE OF TEETH)
* Location: Fairfax City
Nice molar shots!