UPDATE: Voting is now closed and the winner has been selected. Click here to see who won, and to find out how you can enter October's photo contest!
Yesterday, our judges gathered once again to duke it out over this month's photo-contest finalists. You sent us tons of great shots, so it was a tough decision!
Now that we've narrowed the pool down to five, we need your help in deciding the winner. Scroll down to see which photos caught our eye, then take the poll at the bottom of the page to vote for your favorite. The photo with the most votes by midnight on October 31 will be crowned the winner, and it'll appear in our December issue.
Remember, it's only one vote per person, so choose wisely. And please, we ask that you play fair. If we see what seem to be irregularities in voting for a particular photograph, we reserve the right to disqualify it.
Good luck to our finalists, and happy voting, readers!

Only five finalists made the cut, but several other photos came close. Click here to see our runners-up. You can also see all our past photo-contest winners here.
"Alley Light" by Alicia Griffin of Washington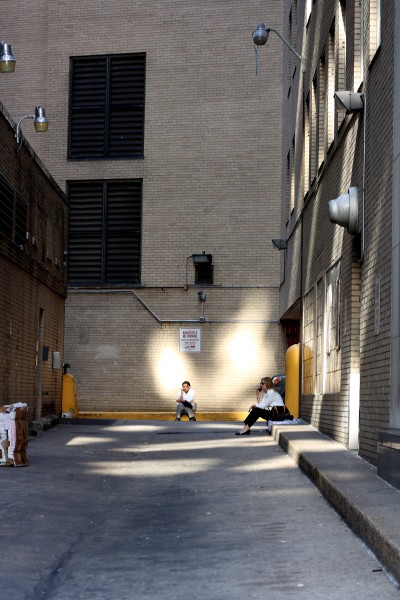 This photo was snapped in a DC alley during lunch this past August. The photographer liked how the light hit the people sitting on the curb.
"Memorial Night Lights" by Brad McDermott of Bethesda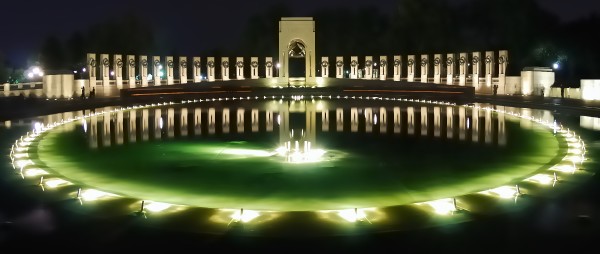 We got lots of nighttime monument shots this month, but this was our favorite. One of our editors thought the World War II Memorial looks like a fountain you'd see in Las Vegas in this rendering. What do you think?
"Stained Glass" by Judson Weinsheimer of Herndon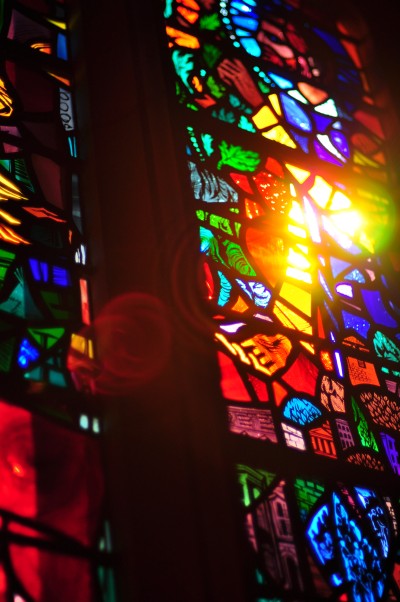 This shot at the National Cathedral caught our eye instantly. The colors pouring through the stained glass are stunning.
"Flaming Lips" by Brian Smith of Washington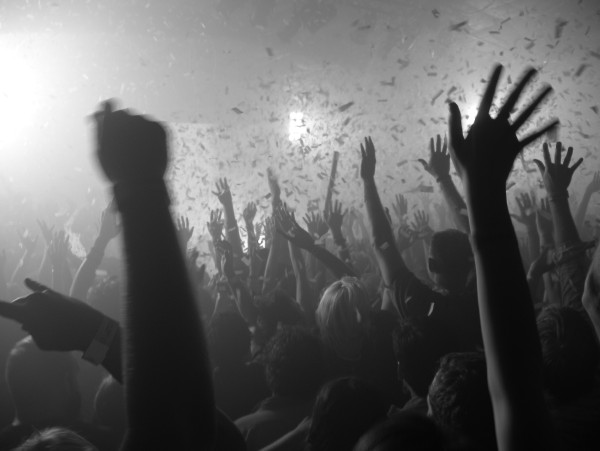 The photographer caught some wild fist pumping and flying confetti at this Flaming Lips show at the 9:30 Club. So sorry we missed it!
"Enlighten Me" by Dan Glass of Vienna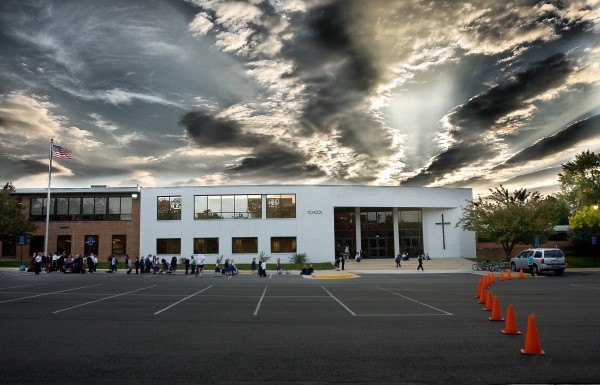 The sky in this photograph is breathtaking. The photographer snapped this shot outside of Our Lady of Good Counsel Catholic School in Vienna earlier this month.
Thanks for voting! Want more photo goodness? Check out our guess-where photo feature Macro Polo, or send us your pumpkin pics or presidential look-alikes for our online slideshows. If you're new to Washingtonian.com, stick around and check out our site. Try our easy-to-use Restaurant Finder, check out our photo gallery, or read our blogs—on style, gossip, food, and more—which are updated several times a day. Or just head back to our home page for tons more great content.
More>> Capital Comment Blog | News & Politics | Society Photos