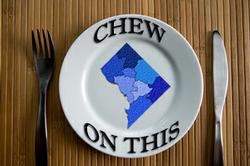 Even though the economy's down, there's always cause for a splurge, especially around the holidays. But you want to make sure you're getting the best bang for your buck—there's nothing worse than dropping more than $200 on a meal only to walk out hungry or unsatisfied. So we want you to tell your fellow readers which restaurants don't live up to the hype: What's the most overrated restaurant out there?
Leave your answers in the comments!
Related:
Chew on This: How Much Do You Tip?
Chew on This: Who Makes the Best Hot Chocolate?
More>> Best Bites Blog | Food & Dining | Restaurant Finder