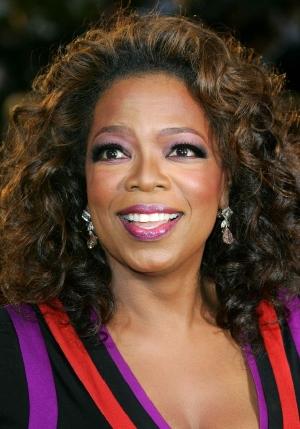 If you happened to blink yesterday, you might have missed your chance to score tickets to Oprah Winfrey's Washington broadcast during the inauguration. All the tickets to the January 19 taping were gone in 105 minutes. Oprah's ticket page now reports that the show is no longer accepting ticket requests, and a spokeswoman said no more tickets would be made available.
Oprah.com also gives this word of warning: "Promises of reservations or tickets through other sources are not valid. Do not pay anyone money for Oprah Show reservations or tickets."
Even still, requests for tickets are already cropping up on Web sites like Craigslist. One husband offers to trade tickets to a Redskins game in exchange for tickets to a DC taping. "My wife is a huge fan," he writes.
So far, no one seems willing to part with their reservations; Craigslist and other sites came up dry when we searched for tickets. But if it's any comfort, we were able to find a pair of tickets on eBay going for $699 to watch a Chicago taping in February. We think it's only a matter of time until Washington tickets turn up, though the pricetags will likely be into three and four figures.
Were you among the lucky 5,000 Oprah fans able to score tickets? Did you try and miss out? Tell us your experience in the comments.
>> All Washingtonian.com inauguration coverage
More>> Capital Comment Blog | News & Politics | Society Photos