Meet our daters: Mark Drapeau | Dana Neill | Sally Colson Cline | Michael Amesquita | Kate Searby | Max Schwartz | Lucas Wall
Editor's Note: In an effort to protect the privacy of our diarists' dates, our updates are on a slight time delay.
Our daters take things to a whole new level this week when one comes clean about Dating Diaries and another uses the word "boyfriend."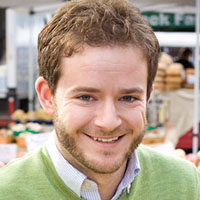 Max Schwartz and the law student kept postponing dates and then he told her, "When you're not busy, you can call me and we'll figure something out." Says Max: "She hasn't called so that's pretty much done." He had drinks with another girl, but realized he'd rather spend his time with the girl he met at a Halloween party.
Max and the girl from Halloween went out again, and he fessed up about participating in Dating Diaries. "I made a commitment to myself that when I went on two real dates with someone, I'd tell them," says Max. "I told friends that if I didn't tell her about Dating Diaries, they had to press me on it because otherwise I'd weasel out of it. I waited until the end of the date so it wouldn't be awkward. It's hard to assure someone that this is not an entirely weird thing."
Max's date said she was fine with it. The rest of the date went well, and the two made tentative plans to see each other again. "We seem to have a lot to talk about," says Max. "Sometimes you get pauses and you feel like someone's carrying the whole conversation. That hasn't been a problem. That's a huge plus for me. And I think she's really cute."
But Max worries that she may not really be okay with reading about their dates online.
"When I started this, I thought I might be embarrassed to be on the Internet," says Max. "Now I'm concerned that this might be a barrier to my dating. This is the ultimate test—the perfectly honest dating situation. Anything I'd say to her has to be backed up by anything I'd say to you. And while I'm telling you I'm interested in her, I'm not telling her that yet. You don't want to come on too strong on the date."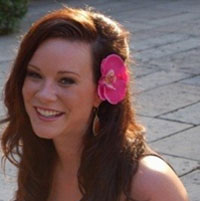 Kate Searby went out on a second date with the musician from California. "We had a blast," she says. "He has a hilarious sense of humor and makes me laugh. He doesn't take himself too seriously, either, which is especially refreshing. During dinner, I was laughing so hard it hurt." She also went out on a first date with a guy who then went to Africa for work. "He did send me flowers the day after our first date. How cute is that? I thought it was the absolute sweetest, most thoughtful gesture. I really appreciate that stuff. I'll definitely go out with him again once he's back in town."
Kate hasn't gone out with the Republican guy in a while because he was traveling, but she finds her interest is waning. "He's a fantastic person who I sincerely like a lot," says Kate. "We always have a blast together. However, I'm beginning to wonder whether we might be better suited as friends. I'm not sure yet. This is something I'll have to figure out as soon as possible because I don't want to waste his time."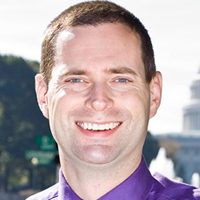 Lucas Wall and his new fellow, Justin, are not so new anymore and the couple made it official. Justin came over after one of his classes and they talked about their relationship. "I had told him in an e-mail earlier that day that I wanted to revisit the relationship-status conversation when he came over," says Lucas. "I didn't want it to come out of the blue. When he came over, we watched some TV and then talked about it. I expressed my interest in moving the relationship forward. I told him I was a little nervous about going into uncharted waters after not having a boyfriend for the last four years. I babbled on for a while, but he responded that I should definitely call him my boyfriend. I'm excited, but also a little anxious."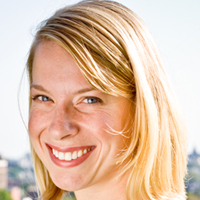 Sally Colson Cline has been under the weather and is snuggling up with a box of Kleenex.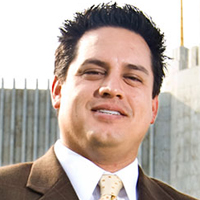 Michael Amesquita and his choir crush have been texting and e-mailing, "but our schedules haven't really jived."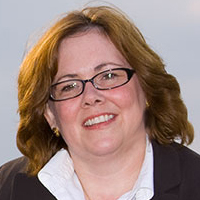 Dana Neil was traveling for work, but her Florida fellow picked her up from the airport and took her to dinner. "Sometimes it's nice to know someone is waiting for you when you get home," says Dana. The two got together a second time to watch football. Then Dana had a family event and invited him. "He ended up meeting most of my family," says Dana. "Some people find the whole meeting-the-family thing big or significant to a relationship. This wasn't big. Everyone was relaxed and had a good time. We're still laid back about this and haven't had the exclusive talk. I've been in whirlwind relationships where things move very quickly, but I find that mostly they end pretty quickly too. And you end up wondering what just happened. So it's nice that this is pretty slow moving."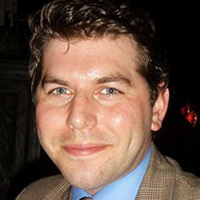 Mark Drapeau has met some great women, but they haven't been available. "I think I'm on the right track, though, and I'm keeping in touch with all of them as friends," says Mark. As for the girls he had been going out with, "if I don't have strong feelings for someone and she's made no effort to get in touch with me, I never call her. It's got to be a two-way street nowadays."