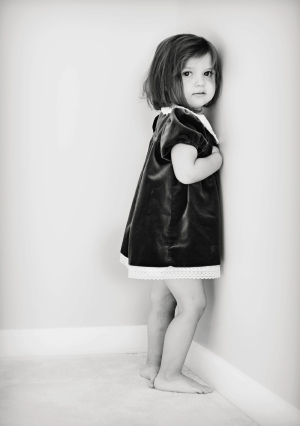 Congrats, Kelly!
Congrats to Kelly Moffat Saeed, winner of December's portrait-themed photo contest. Her shot of Katherine, her two-year-old daughter, won with 41 percent of the vote, making Saeed the first woman to win our monthly contest. Well done!
For this month, we've chosen black-and-white as the theme. Send us your best black-and-white shots of anything—scenery, people, places—for a chance to be published in the March issue of The Washingtonian.
Here's how the contest works: You submit photographs, and our panel of judges selects the best ones to publish on our Web site. Then you, the reader, vote for your favorite. The winner will be announced early next month.
Submit as many photos as you'd like to photocontest@washingtonian.com. Please attach only one photo per e-mail, and include the photographer's name, e-mail address, phone number, and place of residence along with a sentence or two about where the photograph was taken. Photos should be 300 dpi and at least four by six inches. The deadline for submissions is noon on Wednesday, January 21. Finalists will be contacted when the reader voting goes live.
Oh, and one other thing to keep in mind: All photos must be taken in the Washington area—including the Maryland and Virginia suburbs—and the photographer must be local.
Good luck!
Our policy on photo rights: The photographer retains the copyright. However, because the photographer has submitted his or her photo to the contest, the magazine has the right to print the winning photograph in the current issue of the magazine and online as well as in any future issues as long as usage is related to the photo contest. The magazine also has the right to use the finalists online in relation to the photo contest.

See our gallery of past photo-contest winners here.
More>> Capital Comment Blog | News & Politics | Society Photos